So, you know what happened when I relinquished some control to my kids? A whole lot of nothing. My kids were particularly indecisive about pretty much everything today. In fact, they seemed to want me to make all their decisions for them. (I did make watching TV all day off limits as well as eating candy all day).
What do you want for breakfast? I don't know, they responded. So, I gave them some options. What do you want to do today? I don't know. So, I gave them some choices and we went to the pool. They chose to leave earlier than I would have liked but I didn't try to convince them to stay longer. My son couldn't decide what to eat for lunch so he skipped it. I didn't try to force him to eat. They didn't have any opinions on what to eat for dinner either. Overall, it was an abnormally easy day. There was no fighting, no separating them, just happy outdoor play.
Funny enough, the only thing my kids tried to control was making sure I ate ice cream with them. But I don't want ice cream I told them. But we want you to eat it with us, they said. So, I did. And, if that's controlling me, I'll take that any day.
What's the takeaway? Even though they complain when I tell them what to do all day long, maybe they really don't want it any other way. Or, maybe today really was just a very strange day.
Ready for tomorrow's challenge?
This past year, both of my children have become much more self-conscious. I know many kids go through this at some time in their childhood, and some, not at all. Tomorrow, I will tell them an embarrassing story that's happened to me (PG of course). Hopefully, they'll find it humorous and it will give me an opportunity to remind them we all make mistakes, we all do silly things, and if someone laughs, maybe they're laughing with us and not at us.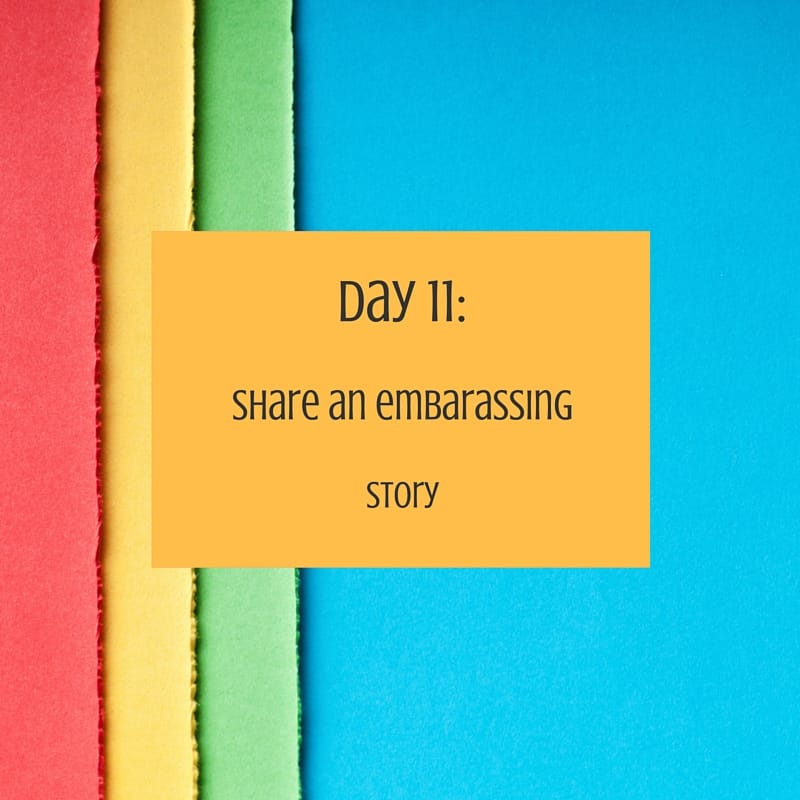 Save
Save
Save