Quick post here. I'm sitting with wet hair, I need to bathe the kids, prepare dinner, and we have a new babysitter coming in less than an hour. If I ever want her to come again, I need to sprint to action and clean this house. Weekend messes make me crazy. Anyway, back to today's challenge.
My son has been eyeing my husband's sugarless gum for weeks now. It's gotten so bad that when he smells my husband's minty breath, he gets upset because he's not chewing it. My kids have only had gum a few times, and I think my daughter swallowed it every time. I try to be a natural mom as much as I can, and I don't like giving my kids sugarless or diet anything, and both of my children need as many calories as they can get. They were both so excited when I offered the gum to them. I gave them a second treat when out of the blue I served them ice cream. I also let them watch a ton of TV today but that's more me having a hectic day than anything else.
As a stay-at-home mom, I need structure. I want my kids outside playing, inside imagining and creating, but I also can't supervise (or what they prefer) every minute of their time. I need to have a plan, a destination, something to get us out of the house. But tomorrow, I'm giving over some more control.
Tomorrow's challenge is  . . . .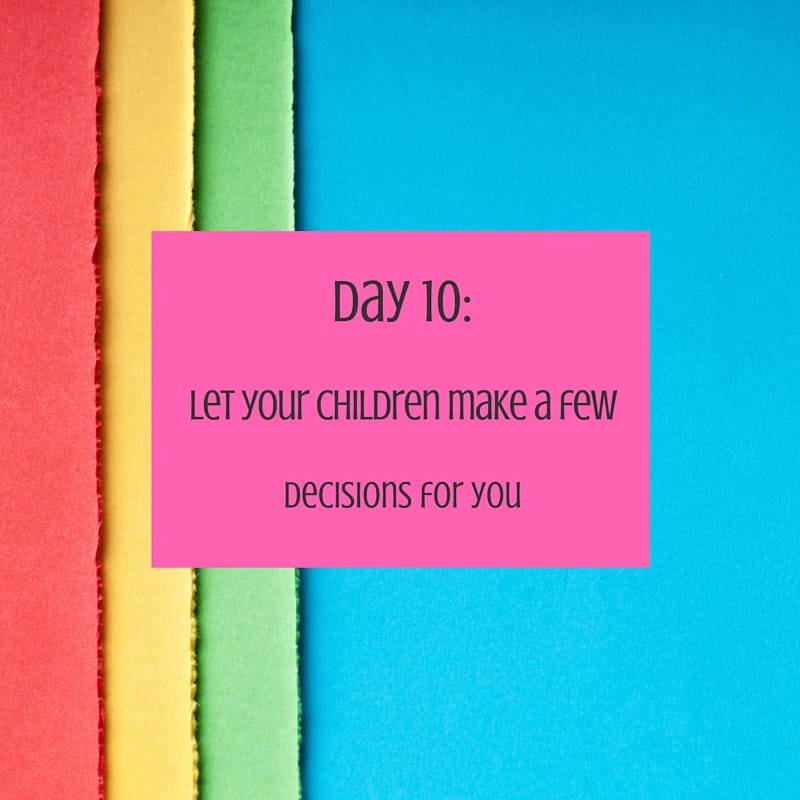 Save
Save
Save