Today's highlights include a whole lot of misbehaving, a whole lot of reprimanding, and fifteen minutes of sheer bliss. In the middle of the afternoon, I asked both of my kids to select a book. I set a timer and we all read silently. My five-year-old does not read but she studiously leafed through the pages. When they each tried to interrupt the silence, I actually shushed them. I took a deep breath and finally relaxed. Surprisingly, I read an entire chapter of my own book. It was magical. I plan on repeating this throughout the summer.
As a former English teacher, I know that classrooms encourage independent reading and even have specified times for it during the week. In fact, I know my son's first-grade class had it. Your kids know the routine. Those few minutes changed my entire mood and set a tone for the rest of the day. Better yet, at bedtime, I found my son sitting in his room, quietly reading a book to himself.
Maybe the educator in me is re-surfacing, but here is tomorrow's challenge . . .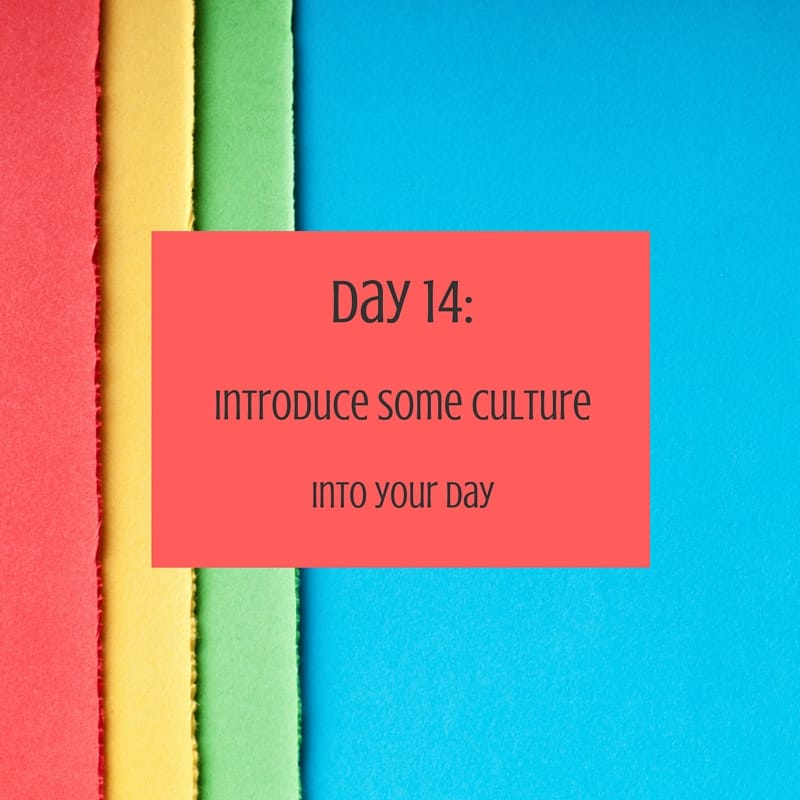 With the internet, you don't have to leave your house to bring a little culture into your home. Share a favorite recipe, watch a dance on YouTube, tell your children about your travels, watch a documentary, but expand their minds. I've been nervous to take my kids to a museum, other than a science museum or children's museum. Tomorrow, however, I hope to take them to an art museum, and not just any art museum, but the Metropolitan Museum of Art. Wish me luck!
Save
Save