I thought today's challenge calls for a poem, something I rarely do. Although my heart is in it, after more interruptions from my kids than I care to count, I've decided to abandon it.
The first week of camp has exhausted my kids and made them wired at the same time. My son fell asleep a full hour before his bedtime yesterday. This evening, I read them a story (Little House), tucked them in, and came downstairs. For almost two hours, I've been beckoned back upstairs. There's no more toilet paper, someone got pee pee on the floor, they're sneaking into each other's rooms and bothering each other, this one got hurt. It shouldn't suprise you that I've broken a few of my own rules: I've threatened (points subtracted from the reward chart), yelled, and even "because I said so" slipped off the tongue.
But now, it's time to be grateful. (FYI, I've never used the hashtag "blessed" and I'm pretty certain I never will). I don't often verbalize what I'm grateful for and I don't think I'm alone in that. It's not that I'm not grateful, but I simply go through the day, feeding everyone, refereeing fights, cleaning the same messes over and over again; it's like a wheel that keeps on turning and I don't have a chance to "stop and smell the roses." I really tried to avoid writing that cliched expression, but honestly, I can't think of any better way to explain it. In this world that's not always easy, we need to remember exactly what it is we are grateful for in our lives.
Some things I am grateful for:
My children. I know how lucky I am to have them in my life.
The mess my kids make. I'm not really grateful for the mess itself, but the fact that my children have enough toys to keep them busy all day long. Just remember that the next time you step on a Lego.
The cuddles. The broken sleep I get night after night cannot be benefitting me in any way, but I know that one day, I will miss the stampeding of my son's footsteps running towards my room and the feeling of my son's little skinny legs wrapped around mine as he sleeps.
My friends. When I lived in Hoboken, NJ, my mom friends got me through every hard moment. In my new town, I've  made close friends who continue to get me through each day.
Our home. Each time I drive down my street, I look at a scenic view of the Hudson River. My kids are lucky to grow up in such a beautiful place. Today, I saw a fox in our backyard. Looking out my kitchen window, I've seen wild turkeys, coyotes, birds, deer, skunks, squirrels, and chipmunks. My vegetable garden is in its infant stage, yet it brings me such happiness to witness its growth.
Obviously my husband for sharing this life.
It's important to just sit back and take it all in. There are so many other things for which I am grateful: our family, my overstocked pantry, a good babysitter, Fresh Direct's delivery of wine, and Netflix for allowing me to binge watch (I'll complete the last episode of "Orange of the New Black" in just a few minutes).
Often, it's really just the little things.
Tomorrow's challenge continues from my earlier challenge regarding technology. Sometimes, it's not enough to be there for your kids. You also have to  . . .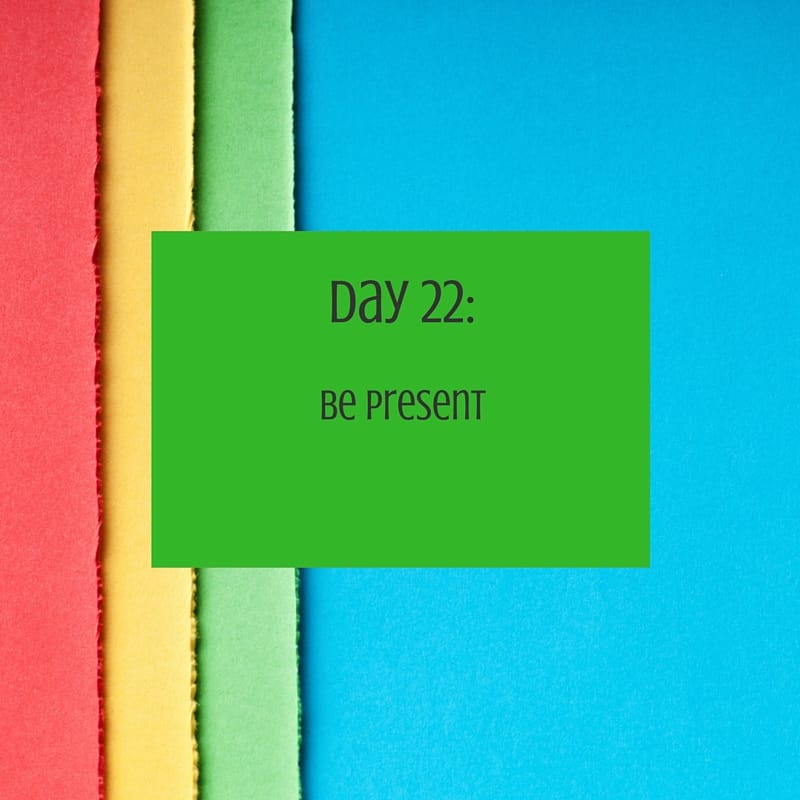 Save
Save
Save
Save
Save
Save
Save