As I explained today's challenge, my seven-year-old interrupted me: "It's not a ritual, Mommy. It's a tradition. There's a difference." Hmmm. Each time I used the term "family ritual," he adamantly corrected me, until doubting myself,  I decided to do some research. After reading too many articles on this subject, I declare myself the winner in this battle. (A ritual originally had a religious component, but today can mean a series of a repeated actions by an individual or family while a tradition still has an element of being passed down to someone).
Still, impressed by my son's etymology skills, I later asked him why he called it a family tradition and not a ritual. Quickly, he answered, "because rituals (pronounced 'rich') are for really rich people."
And, that's what I get for going head-to-head with a second-grader.
We brainstormed a list of possible family rituals and my kids rejected them all:
Pizza Friday: "I don't like pizza," my daughter screamed. Yep, seems she doesn't like the cheese, the sauce, or the bread if you wanted to know why.
Taco Tuesdays: not easy with two recent self-proclaimed vegetarians
Movie night: already something they can earn on their reward chart
Game night: another reward they can already earn
After exhausting our list, finally, we decided on "Breakfast for Dinner" every other Wednesday. Pleased, I breathed a sigh of relief. Trying to get protein into my kids' diet at dinnertime has become a struggle. While I'm envisioning omelettes, avocados, and smoothies, I bet they'll want toast. Either way, we're all excited for two Wednesdays from now.
I also plan to start these rituals: family meetings once a month, individual "dates"with Mommy and Daddy and a family slumber party.
What are your favorite family rituals or traditions?
Here is tomorrow's challenge . . .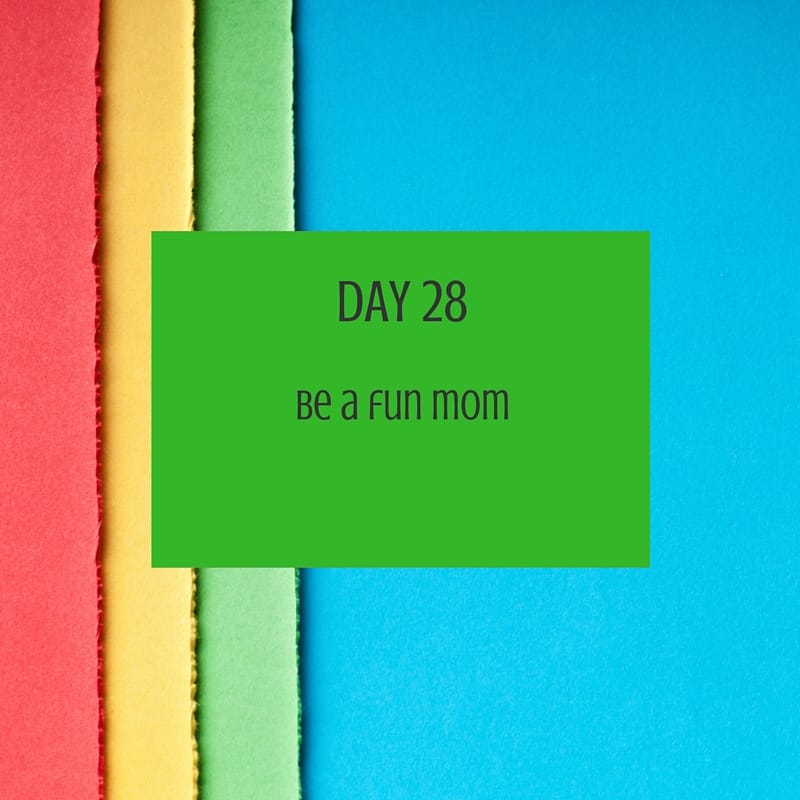 Before I had kids, I thought I'm going to be a fun mom. I don't know what happened but fun is probably the last word my kids would use to describe me. Yes, I know that I don't need to, nor do I want to, be their friend. However, sometimes, I should let my mom-guard down, get in there, make a mess and have some fun.
Save
Save
Save
Save