Do you ever have those moments when you look at your children and think, wow, I am someone's mother. I'm really a grown-up. I still call my friends "girls" not women. Call me "ma'am" and I gulp. I guess everyone feels that way. And, I'm not even a young mom. Time passes, you become a mother, and suddenly, you start to sound like your mother.
Sometimes, the words come out of my mouth so fast that my inner teenager rolls her eyes and groans, "I can't believe you just said that."
Oh, I'm the queen of  mom-expressions these days. I even threaten to turn the car around. However, my biggest offender hands down is "because I said so." We've all been there. "Can I have a snack?" No. Then, again. No. Maybe my son rephrases the question. Still no. And again, NO! The pleading and the whining are enough to break me down until before I know it, I've blurted it out again, "because I said so, that's why!"
I don't know why those words pain me so much. Maybe, I think after three years of law school, I should have a more developed argument than this juvenile one. Maybe I remember my own parents giving me that unsatisfied response.
Today, I faced this challenge. Me versus my son and his pining for the Family Size bag of Barbecue Lays prominently displayed at the entrance of Target. I could have caved after his constant begging, pleading, and his escape route planned out. I almost slipped more than once but held strong. In the end, I guess I provided a good enough explanation and a feasible alternative. Battle won.
What are some of your go-to-cringe-worthy mom expressions?
Here is tomorrow's challenge, a fun one . . .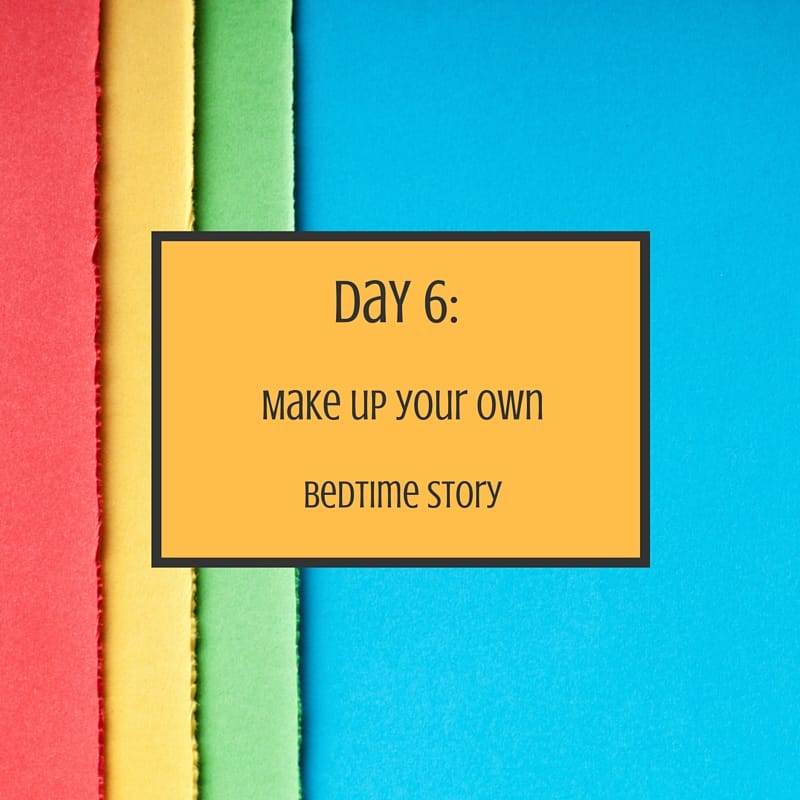 I love to write. I love to read. Yet, I'm not sure if I have ever made up a bedtime story. I'm really looking forward to this one.
Since this challenge started, I somehow feel more in control again. How's it going for you?
Remember to suggest future challenges. If I choose yours, you will be entered to win a $25 Amazon gift card.
Save
Save
Save
Save
Save