My son completed first grade today. After school, we drove an hour plus to my brother's house, swam, played, and drove home again. By the time I pulled into my driveway at 9:30 pm, the last thing I wanted to do was read a story, let alone make up a story.
"Ready for my story?" I asked. My daughter pulled out a book. No, I reminded her, "Mommy is making up the story." She looked at me with the saddest of eyes, "Nooo, Mommy. I want a real story. I want to see the pictures."
It's incredible to me that neither my husband (a creative guy by profession) nor I have ever come up with a bedtime story on the fly. I have vivid memories of my grandfather telling me story after story, mostly from his childhood in Russia. As a little girl, I would sit on his lap completely absorbed in his tales.
Tonight, my children and I snuggled together and I began my first made-up story. My kids each selected a character, one my son named after himself, the other selected by my daughter was either a mermaid or a fairy. Like any story, they interrupted, laughed, and corrected me. When I stopped abruptly and told them "to be continued" they seemed genuinely upset. I quickly tried to explain a story arc to them and why I couldn't get up to the climax of the story, but clearly, this was way over the heads of my five and seven-year-olds.
I'm looking forward to continuing my story tomorrow and see where it takes me. How did it go for you?
Since school ended for my daughter last week, I'm having a hard time sticking to a workout schedule. I'm really excited for this next challenge.
Remember to subscribe to automatically receive daily challenges. Also, please make comments and suggestions. If I incorporate your idea, you can be entered to win an Amazon gift card.
And here is Day 8's challenge . . .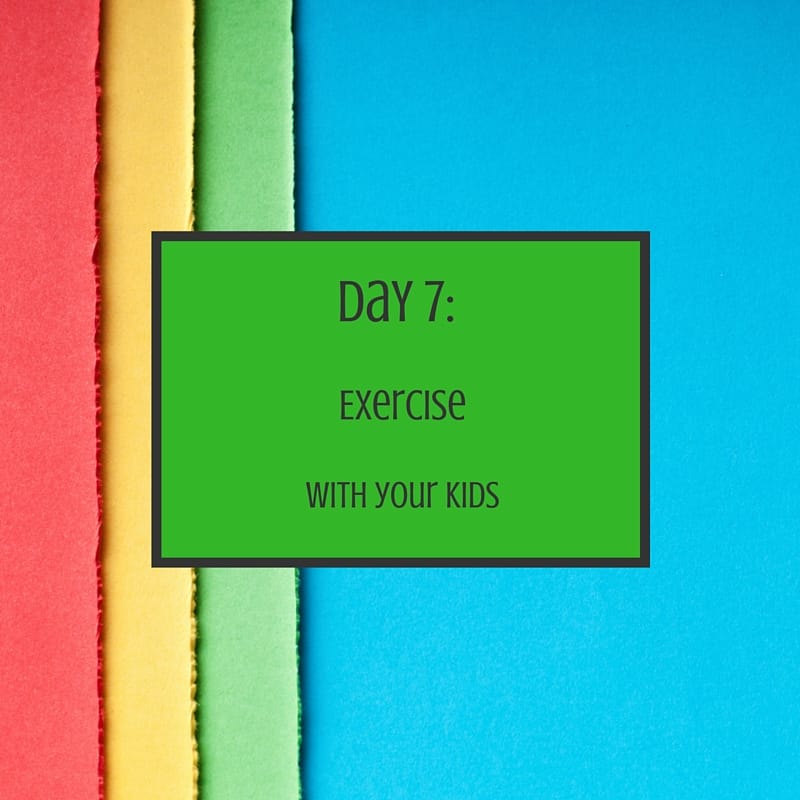 Save
Save
Save
Save
Save
Save
Save
Save
Save
Save