All day long, we tell our kids what to do. At school, teachers impose their expectations on them. How often do we allow our children to teach us about something they love?
If you want to engage my son in conversation, ask him about airplanes. If you want him to talk your ear off for an hour, ask him about his favorite game Airplane! 2. It came as no surprise that he wanted to teach me how to play it. From the way he talks about it, I honestly expected more action, but in his 7-year-old brain, it doesn't get better than flying and landing airplanes. Despite the competitive side of me wanting to land that fly that plane on my own, he grabbed the game from me to help me through all the tricky parts. Still, it was fascinating and adorable listening to his excitement while explaining his strategy.
My daughter surprised me a bit with her choice. Although she fully participated in her dance recital this year (as opposed to last year when she refused to take one single step), I think of ballet as something she does because she has to rather than for the love of dance. Yet, here she was performing her dance routine from six weeks ago with a huge smile on her face in perfect sync with the music. She asked me to play more music so she could make up her own steps. Finally, she really stopped to teach me about moves that I never knew she ever learned in class. She taught me stretches with cutesy names: the butterfly, the clock, and making the pizza. This enthusiasm from my shy daughter truly made my day.
This part of the challenge was such a thrill for me that I'm planning on incorporating it into my life as a weekly activity, possibly after our "family dinners" as my kids call our weekend dinners (when all of us are home for dinner). How unbelievable to see through your child's eyes for a minute and learn about what really motivates them.
I slipped and mentioned tomorrow's challenge to my kids and they couldn't contain their excitement. Day #9 is . . .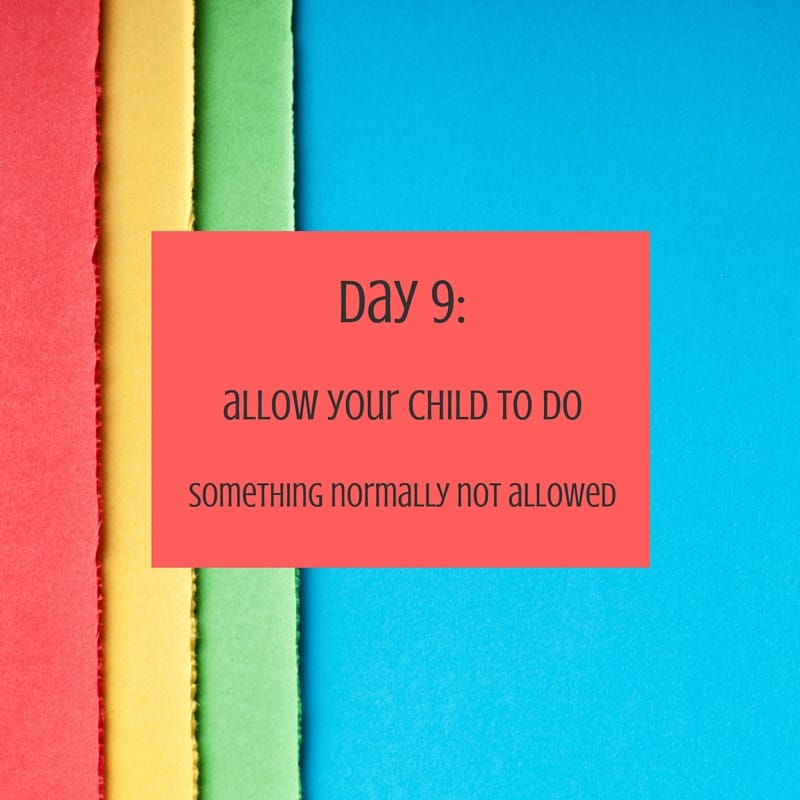 Save
Save