As anticipated, we spent very little time at home today. As I cooked dinner, I called my kids up to watch my favorite childhood show, "Little House on the Prairie." It took all my willpower not to join them on the couch; this was after all episode 1, season 1.  I wasn't sure that the show would keep my son interested but the episode featured horses, wolves, and building houses; when I set the table, both of them insisted that I leave it on. I had given them no information about the show other than it took place about 150 years ago. My seven-year-old son even tried to impress me by asking, "Is this realistic fiction?"
My husband asked me tonight if the show holds up. Based upon today's positive reaction, the answer is yes.
I didn't have a chance to show my kids the book my friend just sent me, a picture book based on the series that is well-suited for my five-year-old. Nor did I tell them that the "Little House" books were the first series I remember reading in its entirety. As a kid, I couldn't get enough of "Little House." When I finished the book series, I moved onto more autobiographical books by Laura Ingalls Wilder. I would love to re-read these books with my kids. (My friend also sent me an annotated autobiography that I cannot wait to read)
Before bed, we discussed the show a bit. My daughter wanted to know why they left their grandparents behind. She then followed up by saying that she wished her own (paternal) grandparents lived closer.  She also wondered about the Ingalls' house that had no electricity. My son, in typical boy fashion, focused on the outhouse and made a few bathroom jokes accordingly.
As corny as it sounds, tomorrow's challenge which falls on July 4th, focuses on independence.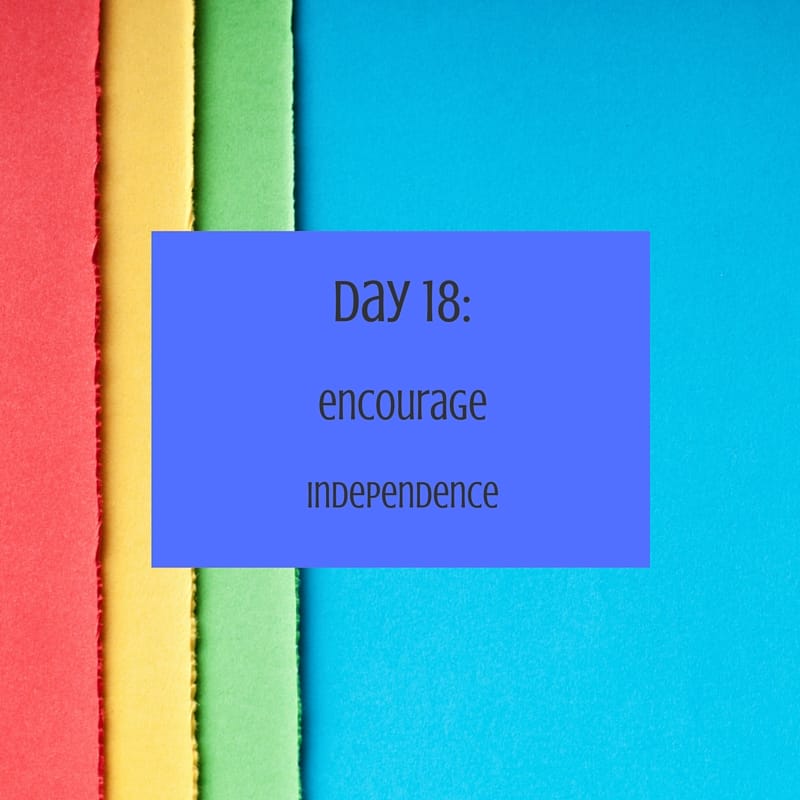 The term "independence" means different things to everyone. How old is your child? Is he mature for his age? Independence could mean not using a sippy cup for one mom or making his own lunch for another. I'm curious how this will play out.
As always, I look forward to your comments.
Save
Save
Save
Save
Save