Well, if 2021 is anything like the past year, we'll be binging a ton of movies and shows at home.
Many planned film projects have gotten called off or postponed. I'll continue to update and revise this list when new information becomes available.
I'll let you decide whether the following books are better than the movies.
This post contains affiliate links. See my disclosure policy for more information.
Scroll down to the end of this post to get a free list of printable "Book Club Questions To Use With Any Book." Plus, get access to our Resource Library with book club questions for some of our favorite books. Plus, you'll get sent a weekly email with a list of curated book deals.
Movies and Series based on books scheduled to air in 2021
January 2021: Netflix
(1) Bridgerton by Julia Quinn (an 8-book series plus an additional epilogue)
This period piece focuses on two families, the Bridgertons (and their eight children) and the Featheringtons. Critics compare it to The Gossip Girl. It's produced by Shonda Rhimes and includes Julie Andrews in the cast.
This show officially dropped on Netflix on Christmas 2020.
Get the book on Amazon here.
(2) Radium Girls by Kate Moore: Amazon Prime & Netflix
This is an unbelievable true story about a group of women in the 1920's who worked in factories using a new substance, radium, despite its horrifying side effects.
Check out this Young Adult adaptation here For more young adult versions of popular books, you may want to read this post.
Rent now on Amazon Prime now. Available on Netflix January 17, 2021.
Get the book on Amazon here.
(3) The Dig by John Preston: Netflix
Based on true events, this book tells the story of a woman who discovers an ancient burial ground on her farm.
Available on Netflix January 29, 2021. It stars Carey Mulligan and Ralph Fiennes.
Get the book on Amazon here.
February 2021: Netflix
(4) Firefly Lane by Kristin Hannah
This book follows a friendship told over the course of thirty years and will stick with you long after you've finished reading it.
Watch it on Netflix (beginning February 3, 2021). It stars Katherine Heigl and Sarah Chalke.
Get the book on Amazon here and check out its sequel, Fly Away .
April 2021: Netflix
(5) Shadow and Bone (Grisha Trilogy) by Leigh Bardugo
This fantasy book series features a female hero with special powers. She fights monsters, assassins, and thieves.
Get it on Amazon here.
October 2021: in theaters and HBO Max
(6) Dune by Frank Herbert (6 book series)
The film is based on the 1965 science fiction novel about a young man and his family who relocate to the planet Arrakis. The film (available in theaters and on HBO Max), a two-part series, stars Timothée Chalamet, Zendaya, Josh Brolin, Javier Bardem, and Rebecca Ferguson. A companion TV series will air on HBO Max.
Get the book series on Amazon here.
December 2021
(7) The Nightingale by Kristin Hannah
This book is about two sisters involved in the Resistance during the German occupation of France.
The film is set to release December 22, 2021. It stars real-life sisters Dakota and Ella Fanning.
Get the book on Amazon here.

Books Coming to Film Sometime in 2021
We don't know exactly or sometimes very many details, but here are the books supposedly coming to life and our homes this year. I've made it easy for you to find these books. They're all listed in my Amazon shop.
The Uglies by Scott Westerfeld: This young adult series is about a dystopian society where everyone must get cosmetic surgery at the age of 16. Actress Joey King (Radium Girls) will produce and star in it.
A Spark of Light by Jodi Picoult: a gunman takes hostages in a reproductive health clinic. It also stars Joey King (limited series on Hulu).
The Woman in the Window by AJ Finn: a recluse watches her neighbors until one day, she sees something she shouldn't have seen. It stars Julianne Moore, Jennifer Jason Leigh, and Amy Adams (Netflix).
Last Letter from Your Lover by JoJo Moyes: a journalist becomes obsessed with a love story told through a series of letters she finds (Netflix)
Nine Perfect Strangers by Liane Moriarty (author of Big Little Lies): people meet one another for the first time at a health retreat. The film stars Melissa McCarthy (Hulu)
Daisy Jones and the Six by Taylor Jenkins Reid: a mockumentary style book about a rock band in the 60's starring Riley Keough, granddaughter of Elvis. Listen to the audiobook if you can. (Amazon Prime)
Anatomy of a Scandal by Sarah Vaughan: a wife finds out about her husband's affair as he stands accused of a white-collar crime. It stars Sienna Miller, Michelle Dockery (Downton Abbey), and Rupert Friend. (Netflix limited series)
The Other Mrs. by Mary Kubica: a family moves to a quiet town in Maine, only to learn their neighbor is dead. (Netflix)
The One by John Marrs: scientists can find your perfect love match by using your DNA. (Netflix)
From Scratch by Tembe Locke: this memoir of a black woman unaccepted by her husband's Sicilian family summers with them spends her summers with them after his death. Produced by Reese Witherspoon, it stars Zoe Saldana. (limited series Netflix)
One Hundred Years of Solitude by Gabriel Garcías Márquez: this book written as "magical realism" or a dream-like story follows seven generations of a Columbian family (Spanish language series Netflix)
Conversations with Friends by Sally Rooney: two Dublin college students befriend an older married couple (Hulu limited series)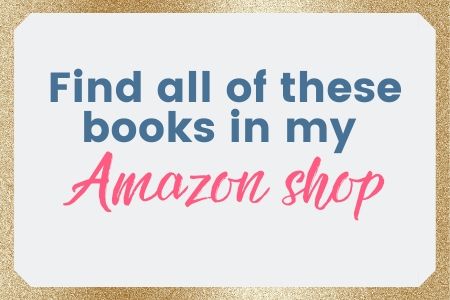 To get the Friday Favorites email, sign up below. Not only do you get exclusive access to everything in the Resource Library (printables, book club discussion questions, etc.), but I also share the newest blog posts and my favorite things from the week.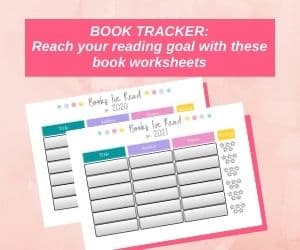 Related Book Posts:
Just Mercy Book Club Discussion
Little Fires Everywhere Book Club Discussion
MyPurseStrings Book Picks So Far
Bookshop Review: the best way to support independent booksellers
Audiobooks: the best Memoir and Autobiographies