Do you remember when Amazon started as an online bookstore? Back then, I would order the occasional book from Amazon but brick and mortar bookstores got most of my business. With a cup of coffee in hand, life didn't get more perfect than a stroll through the iconic bookstore, The Strand.
Flash ahead a decade later and I can download books to my Kindle in mere seconds. I still find myself frequenting bookstores but it's usually to use their WiFi while I write.
Yet, independent bookstores continue to hold a special place in my heart.
In order to have any chance to succeed, brick and mortar bookstores (even Barnes and Noble who has been hurting) must come up with creative ways to entice customers: food, coffee, book clubs, and open mike nights. Enter bookshop.org, a website that provides indie bookstores another opportunity to attract customers.
This post contains affiliate links. See my disclosure policy for more information.
Check out my free downloadable "101 Books to Read from A to Z" at the end of this post!
What is Bookshop.org?
Bookshop.org launched a few months ago. Its mission is to help independent bookstores and to make it easier for the average customer to support them too.
Registered as a B-corp, this essentially means that its social conscience serves as the backbone of the organization. In its bylaws, it specifically promises to never sell the company to Amazon or any other U.S. retailer. After operating costs, Bookshop stands to make very little money.
Pin for later!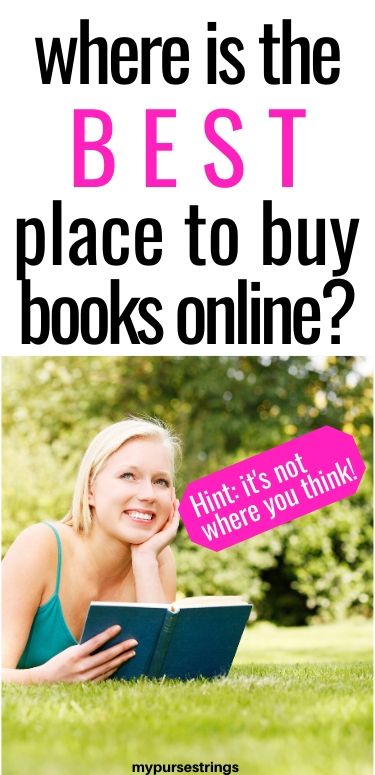 How do independent bookshops make money from Bookshop?
Independent bookstores that join the program can earn money in two ways: (1) from a pool split amongst participating shops or (2) from affiliate commissions directing customers to the website, mainly in the form of book recommendation lists.
Bookshop.org also enables customers to buy directly from their favorite local participating bookstores and sign up to receive updates from them. As of now, my two favorite stores do not participate but hopefully, this will change.
By offering higher affiliate rates (10 percent vs. Amazon's 4.5 percent on books), Bookshop.org is relying on major publications who traditionally promote books through the latter to make the switch.
I'm helping to spread the word and signed up as an affiliate. You can check out two of my Bookshop Lists:
My Purse Strings Virtual Book Club Picks so far. For more on our Virtual Book Club, read here or join our Facebook group, a community of book lovers.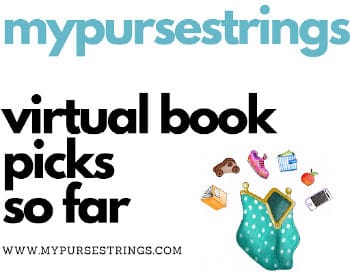 IndieBound vs. Bookshop.org
For years, IndieBound has been the go-to site for booklovers wanting to support local bookstores.
IndieBound (run by the American Booksellers Association aka the ABA) is not going anywhere and will continue to provide a directory of bookstores across the nation. It will also still provide book lists, recommendations, and relevant articles. But now, Indiebound will sell their books through Bookshop.org's affiliate program.
How will Bookshop.org help book publishers?
What if I told you that sometimes when Amazon sells a book that the publisher fails to make any money from the sale? How is that possible?
Bookshop deals directly with independent bookstores and publishers, not third-parties who obtain books through sometimes unknown or questionable means.
How will Bookshop.org help book authors?
When publishers get paid, authors get paid. Additionally, authors themselves can become affiliates of Bookshop. With higher affiliate rates (made available to media outlets, publishers, authors, and influencers) these authors, especially indie authors, will hopefully get more exposure.
Can Bookshop.org Really Compete with Amazon?
The answer is clearly no. Here's why:
Price. Bookshop doesn't want to compete with independent booksellers but rather give them an additional outlet to sell online. Independent bookstores can hardly price match those found at Amazon.
Shipping. If you're a Prime member, you're likely not paying extra shipping costs to receive your book in a reasonable amount of time. Further, Amazon delivers most books same day, next day, or within seconds (to your Kindle). Bookshop does not currently offer free shipping but you will receive your order within two days.
Convenience. Amazon is a one-stop-shop, dubbed the "everything store." Why go to another site when you're already on Amazon shopping for groceries, deodorant, or workout equipment? Bookshop also has to compete with loyal fans of Target who routinely runs book promotions.
Will Bookshop.org Succeed?
Let's hope so. I plan on giving my readers two choices when linking to books in the future, both Amazon and Bookshop.
Bookshop features a clean interface, making it easy to navigate and search for books. If you're a book lover like me, you'll feel like you're home. I especially the various detailed and interesting booklists.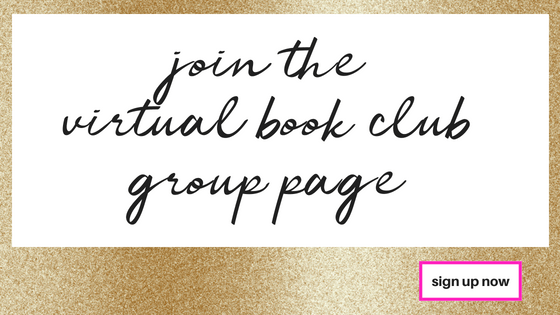 Continue your support of brick-and-mortar independent bookstores. The more successful Bookshop becomes, the more likely your local bookseller will also join. Not only can an online presence on Bookshop help to attract more local fans but they can also increase their earnings by promoting book lists, their events, and newsletters.
Get access to the FREE Resource Library with printable book club discussion questions from past books, and much more! Plus, you'll get this list of "101 Books to Read from A to Z."
Related Book Posts:
How to Find a Book Club That's Right for You
Book Club Discussion Questions for Educated, A Memoir
Book Club Discussion Questions for Where the Crawdad Sings
The Best Memoir and Autobiography Audiobooks