Cinco de Mayo may be just days away but it's not too late to plan the perfect party.
I love entertaining. In theory. I love the actual moment when I'm hosting my friends. But in the time between making the plans and the doorbell ringing, panic sets in. Shopping, planning, prepping, cleaning, setting, timing everything and trying to enjoy myself can be exhausting.
Consider the internet to be your very best friend when it comes to planning a dinner party. With a little planning you can order everything you need to host a dinner party for 6-8 of your closest friends, all from the comfort of your own home (or in my case car, waiting in the pick-up line) and have it delivered in time for Cinco de Mayo.
As an Amazon affiliate, I may receive a small commission if you purchase an item through one of my links.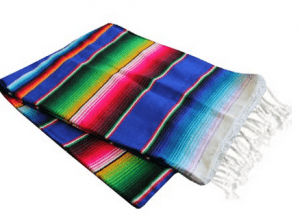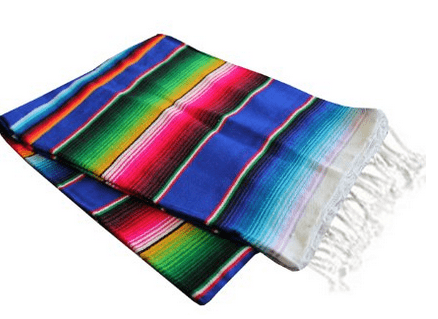 Check out this cute Mexican blanket. Its extra large size makes it an ideal Cinco de Mayo tablecloth. After the party, throw it in the washing machine and save it for next year's festivities.Or if you want the same look for less, put down a neutral tablecloth and cover it with this festive paper table runner.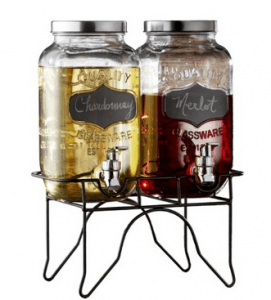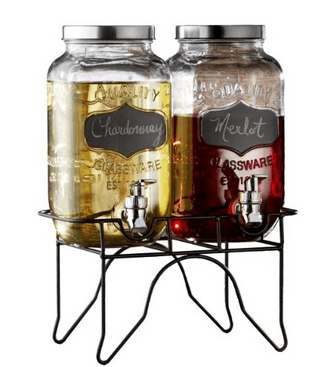 Can't decide between serving Margaritas or Sangria at your Cinco de Mayo party? Why not serve both in this dual pitcher? If you want a simple plastic pitcher, check this out this one.
Now, what's Cinco de Mayo without tacos? Try this taco holder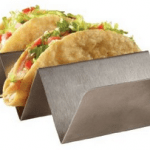 as a clever way to present taco shells on the table and stop the dreaded taco tumble onto the plate. They're inexpensive and trust me, they will become a part of your weekly Taco Tuesday ritual. Available in two sizes.
This tortilla warmer does as it claims, keeping them fresh and hot throughout dinner. Simply, pop them in the microwave and place them in this handy little server. Also available in two sizes.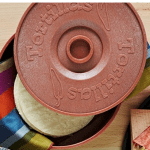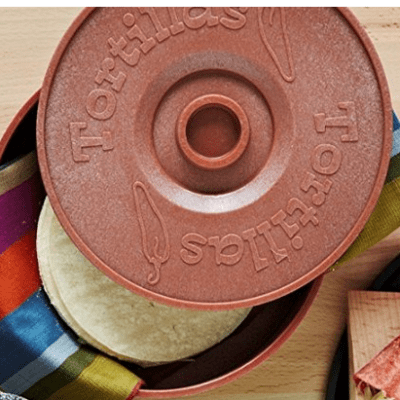 Nothing makes you feel more at home in a Mexican restaurant than a Molcajete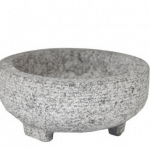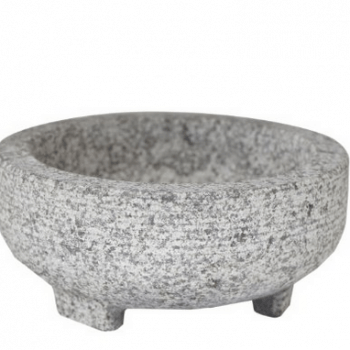 – say what? You know, that traditional Mexican mortar and pestle used in Mexican restaurants to make guacamole. This not only adds authenticity but it's practical.
If you want to add to the Cinco de Mayo vibe and make your guests feel as if you planned this party for months and not in just a few hours, consider adding these other festive items: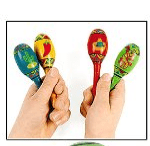 A dozen mini fiesta maracas are adorable as table decorations, place holders (just write your friends name in a Sharpie across it), music makers, and/or party favors – and for about 15 dollars, totally splurge-worthy.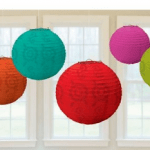 These paper decorations are adorable and bright hanging from the ceiling and don't take up space on a crowded table. Plus, you can save them and reuse for future celebrations, such as kids birthdays.


What is more adorable than a pinata? Use it as a centerpiece as is, right out of the box. If you're feeling extra motivated, order a bag of candy to stuff it and break out the old broomstick at the end of your party.
See, no sweat. Your Cinco de Mayo party just formed before your eyes.
For menu ideas, be sure to check out MyPurseString's Cinco de Mayo Party Pinterest board. Also, you can easily make Cilantro Lime Rice in an Instant Pot. Click here to see how.
*This post has been updated. It originally appeared in May 2016.
As always, please share your comments below.
Save
Save
Save
Save
Save
Save
Save
Save