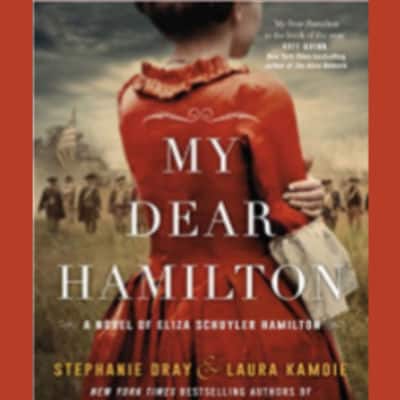 Ready for our 18th Virtual Book Club pick?
Our Next Virtual Book Club Selection is My Dear Hamilton: A Novel of Eliza Schuyler Hamilton by Stephanie Dray and Laura Kamoie
Pages: 672
This post contains affiliate links. See my disclosure policy for more information.
Get a copy of My Dear Hamilton here on Amazon.
Why We Selected My Dear Hamilton
Ever since, I saw Hamilton on Broadway (not with LinManuela Miranda but he did make a surprise appearance), I've been wanting to learn more about Alexander Hamilton.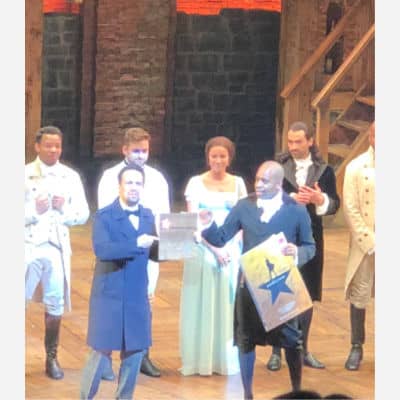 I've done the Hamilton ride multiple times on the Peloton and bought my daughter this I Can Read Hamilton book.
What I realized after seeing the show was that I really wanted to find out more about Hamilton's amazing wife, Eliza, who lived to almost 100 years old, decades past the death of her husband, and who accomplished so much on her own.
I created a poll on the Virtual Book Club Facebook Group and the votes poured in for My Dear Hamilton.
Plus, our discussion occurs soon after July 4th weekend and the Disney + airing of the filmed stage production starring the original cast, originally scheduled for theaters in 2021.
You may also be interested in buying this book, which provided the inspiration for the Broadway show or this one entitled The Hamilton Affair which examines Alexander and Eliza's life together and his infidelity.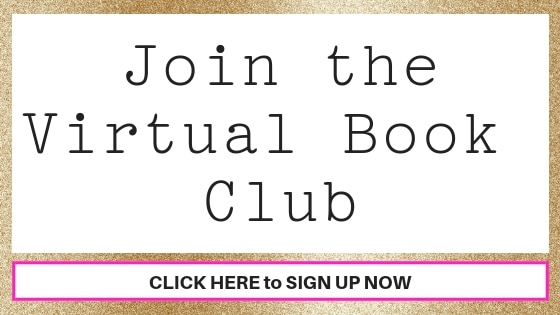 Check out my free downloadable Book Club Questions for "My Dear Hamilton" at the end of this blog post!
Find all our Virtual Book Club picks here.
Looking to support local independent bookstores? Find out how here on Bookshop.org and also get my list of book club picks so far.
What is My Dear Hamilton About?
This historical fiction novel begins its story of Elizabeth Schuyler as a young single woman, the daughter of a general during the Revolutionary War. It follows her as she meets her future husband, and afterward as a widow.
You can read more about Eliza Hamilton here.
How to Participate in the Virtual Book Club
2. RSVP to the Event
If you're already a member of our group, you'll automatically get invited to events.
It's important to RSVP, even if you're a maybe. You will get a reminder before the event. You can even add the Event to your calendar.
The discussion will take place inside the Event, within the discussion section.
3. What happens if I miss the Event?
The Event will have a start and stop time but you can still pop in at any time, even months later, to discuss.
CLICK STRAIGHT TO THE EVENT & RSVP BELOW: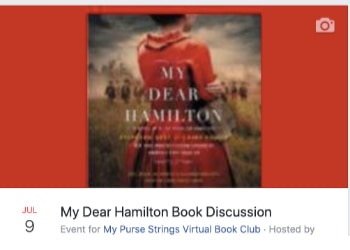 You can find all of these books and more in my Amazon Shop. Click below.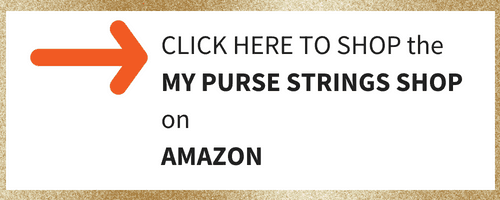 Participate in the Book Club, Plus a Chance to Win Prizes
Once you join our Facebook Group, read the rules on how to participate in the Virtual Book Club. We will award points for participation. With these points, you will be entered into a lottery where you can win (1) the next book club pick or an Amazon gift card for equivalent value or (2) a mystery prize inspired by something in the book, up to a $100 value.
After our last book club discussion of This Is How It Always Is, one lucky winner won a gift package inspired by the book: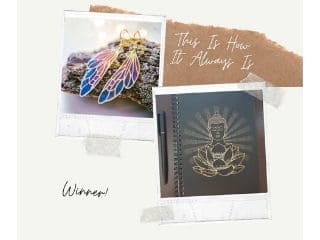 Fairy wing earrings and a Buddha notebook by two Etsy designers.
The second winner won a Kindle copy of this book, My Dear Hamilton.
BOOK CLUB DISCUSSION QUESTIONS FOR MY DEAR HAMILTON
Don't want to join us virtually? Use these questions with your own Book Club!
*Note, questions will post on the day of the event. You always have access to all past book club discussion questions (and more!) in our FREE Resource Library.
Related Book Club Articles:
How to Find a Book Club that's Right for You
Lilac Girls: Book Club Questions
The Book Woman of Troublesome Creek: Book Club Questions