Cinco de Mayo may be just days away but it's not too late to plan the perfect party.
I love entertaining. In theory. I love the actual moment when I'm hosting my friends. But in the time between making the plans and the doorbell ringing, panic sets in. Shopping, planning, prepping, cleaning, setting, timing everything and trying to enjoy myself can be exhausting.
Consider the internet to be your very best friend when it comes to planning a dinner party. With a little planning you can order everything you need to host a dinner party for 6-8 of your closest friends, all from the comfort of your own home (or in my case car, waiting in the pick-up line) and have it delivered in time for Cinco de Mayo.
As an Amazon affiliate, I may receive a small commission if you purchase an item through one of my links.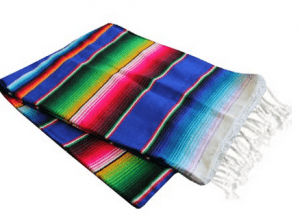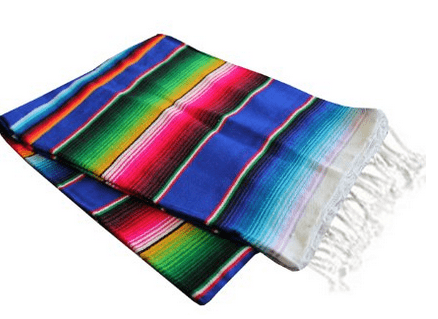 Check out this cute Mexican blanket. Its extra large size makes it an ideal Cinco de Mayo tablecloth. After the party, throw it in the washing machine and save it for next year's festivities. [Read more…]