Peloton's newest piece of fitness equipment, the Tread, has had a lot of people, including me researching treadmills.
Should You Buy the Tread?
For those of you who have pre-ordered the Tread, I'm sure you won't be disappointed.
Like the bike, the Tread has all the bells and whistles: an interactive touch screen, cushioned track, and incline and speed adjustments with the touch of a button or turn of a dial. (For more about this, check out my post Everything You Need to Know About the Peloton Tread)
While on vacation, I took some of the Tread classes using a hotel treadmill. I've never enjoyed running as much as I did that week. Peloton does it right. Their classes are effective, motivating, and fun. I especially loved the Fun Runs.
But . . . this treadmill is HUGE, with a 67-inch rubber track. While this appeals to many, not everyone has the room for something so large, especially if they already have a Peloton.
Then, there's the price. For the treadmill alone, you'll spend $3,995. There's also the monthly subscription, however, if you're a Peloton bike owner or app rider, you already have access to the classes. Otherwise, it's $39 per month.
The Peloton App for Tread Classes
Remember, Peloton is first and foremost, a technology company. The company, active on social media, listens to its users' wants and needs.
Over the last year, riders regularly wake up to software updates on their bikes (the latest being closed captioning). Peloton also does not ignore its app riders. They know that many people opt to use their own spin bikes with the app. It may come as a surprise, but many choose bikes that cost as much, if not more than the Peloton Cycle. App riders can now follow other riders (although there's still no leaderboard) and search for classes by music type and instructor.
The point is Peloton gives you a great experience whether you are using their manufactured equipment or not.
Do you have a treadmill at home gathering dust? Now's the time to try out the Tread classes.
Remember, if you decide to use your own treadmill, you can still access all of their classes (cycling, runs, walks, core, and yoga) via the app. These classes are also available to those who use the app with a regular spin bike.
If you don't have a spin bike check out this post: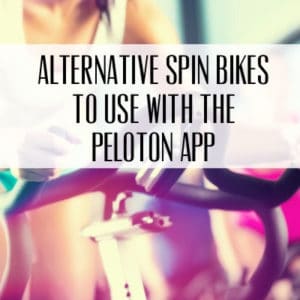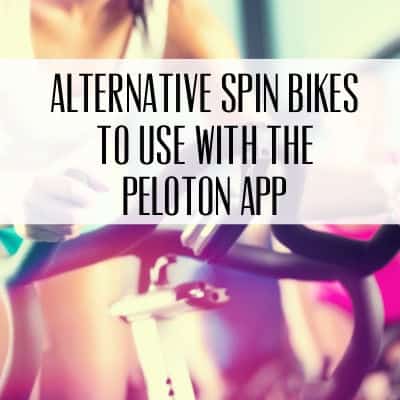 Using the Peloton app with a regular spin bike requires lots of add-ons. But, using the Peloton app with a treadmill requires just a treadmill. That's it. And maybe a heart rate monitor.
To download the Peloton IOS App, click HERE.
To download the Peloton Android App, click HERE (still in beta testing).
Peloton Tread Features
When doing comparisons, take note that the Tread has:
Speed 0 to 12.5 mph
Incline 0 to 15 percent grade
2 HP Motor
 72.5" L x 36.5" W x 72" H
67″ L running mat
Does not fold
Alternatives to the Tread
Top-Rated Treadmills You Can Purchase on Amazon
Note, as an Amazon associate, I may receive a small fee if you make a purchase through one of my links.