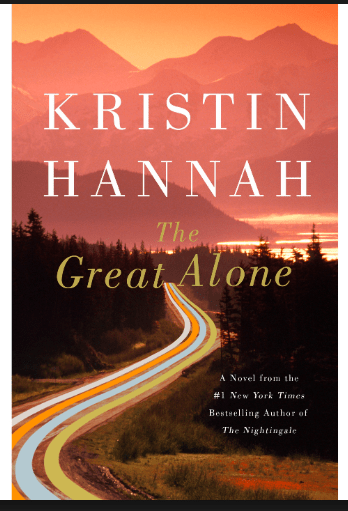 We are up to book number 6 for the My Purse Strings Virtual Book Club. If you're just joining us, welcome. Feel free to read some of our past book club discussions. You can always join the conversation at any time.
Our newest selection is The Great Alone by Kristin Hannah
Pages: 448
This post contains affiliate links. See my disclosure policy for more information. While you don't have to purchase the book through my links, I appreciate it when you do.
Check out my free downloadable Book Club Questions for "The Great Alone" at the end of this post!
Buy Little Fires Everywhere here on Amazon.
Why We Selected The Great Alone
Kristin Hannah's The Nightingale is one of the best books I've read in the last decade. She develops such authentic characters that at the end of the book, it's natural to feel a bit of a loss. I've heard that this book is even better!
Secondly, I'm still processing the book Educated, A Memoir. I had the opportunity to meet the author, Tara Westover, at a recent book signing event. Ever since I've completed the book, people have been telling me of the parallels between The Great Alone and Educated.
You can check out our book club discussion for Educated, A Memoir here.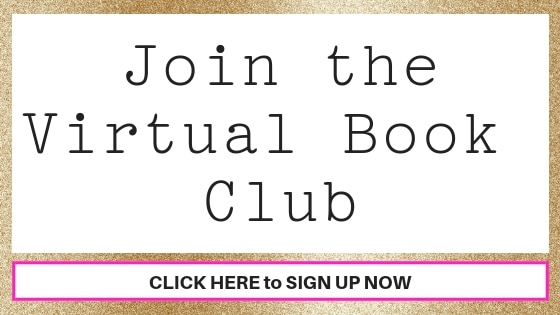 I also love comparing books to the film, although in my opinion, the book always comes out ahead. Some of our book picks are in the process of becoming a movie: Small Great Things and Where the Crawdads Sing. Hulu just aired Little Fires Everywhere and Sony has purchased the right to this book, as well as The Nightingale.
What is The Great Alone About?
I don't like to know much about a book (or movie) beforehand. You'll notice my vagueness in other book club pick descriptions.
So, here's the synopsis, straight from the author's website: The Great Alone is a daring, beautiful, stay-up-all-night story about love and loss, the fight for survival, and the wildness that lives in both man and nature.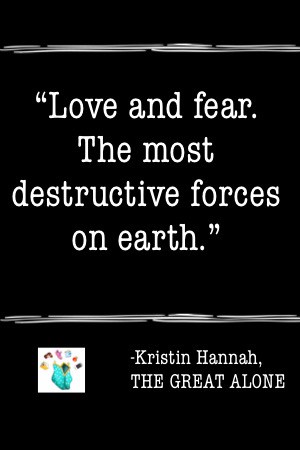 What else can I share? It's the story of a Vietnam veteran, suffering from its aftermath and the resulting damage he inflicts on his family. The story takes place in the Alaskan wilderness in the 1970's.
How to Participate in our Virtual Book Club Discussion of The Great Alone
2. RSVP to the Event
If you're already a member of our group, you'll automatically get invited to events.
It's important to RSVP, even if you're a maybe. You will get a reminder before the event. You can even add the Event to your calendar.
The discussion will take place inside the Event, within the discussion section.
3. What happens if I miss the Event?
The Event will have a start and stop time but you can still pop in at any time, even months later, to discuss.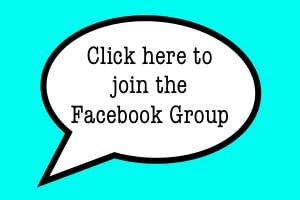 To find out more about how our Virtual Book Club works, find all our Virtual Book Club picks here.
Looking to support local independent bookstores? Find out how here on Bookshop.org and also get my list of book club picks so far.
You can find all of these books and more in my Amazon Shop. Click below.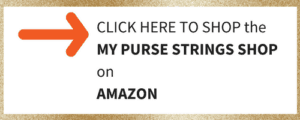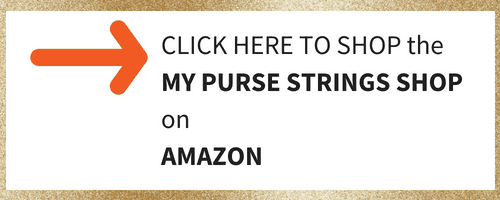 BOOK CLUB DISCUSSION QUESTIONS FOR THE GREAT ALONE
Please note that all book club discussions now take place directly in the events section of our private Facebook Group (My Purse Strings Virtual Book Club) and no longer on the Facebook Page.
Don't want to join us virtually? Use these questions with your own Book Club!
You always have access to all past book club discussion questions (and more!) in our FREE Resource Library.
If you couldn't make it to the Virtual Book Club Discussion or are just finding this post now, I've provided a complete transcript below. Click on the blue Facebook icon in the corner to check out our discussion. Please add your own thoughts to keep the conversation going.













Pin for later!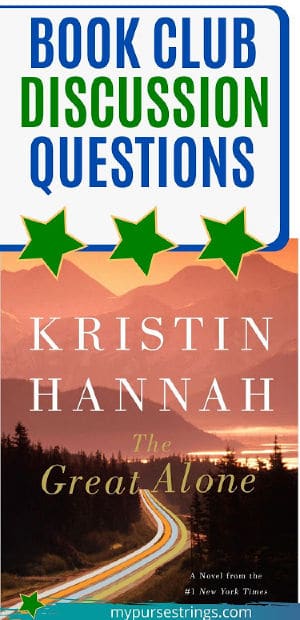 Book Related Blog Posts:
How to Find a Book Club That's Right for You
The Book Woman of Troublesome Creek: Book Club Questions
The Extraordinary Life of Sam Hell: Book Club Questions
The Book Woman of Troublesome Creek: Book Club Questions
The Ultimate List of Books from A to Z