Ready for the 11th Virtual Book Club pick?
Our Next Virtual Book Club Selection is The Guernsey Literary and Potato Peel Society by Annie Barrows and Mary Ann Shaffer
Pages: 274
Why I Selected The Guernsey Literary and Potato Peel Pie Society
This post contains affiliate links. See my disclosure policy for more information. While you don't have to purchase the book through my links, I appreciate it when you do.
As part of our new BINGO Reading Challenge, we randomly selected a category: a book made into a TV series or movie in 2018, 2019, or 2020.
We voted and The Guernsey Literary and Potato Peel Pie Society won.
Until I saw the Netflix trailer for the movie, I had never heard of this novel. Soon after, I started hearing such positive buzz for the book that I hoped we could all read this for the book club.

Check out my downloadable "Books Club Questions for THE GUERNSEY LITERARY AND POTATO PEEL PIE SOCIETY" at the end of this post!
What is The Guernsey Literary and Potato Peel Pie Society About
Written by two Americans, The Guernsey Literary and Potato Peel Pie Society is historical fiction. It tells the story of Guernsey, an island in the English Channel, that was Nazi-occupied during the Second World War. The main character, Juliet, exchanges letters with its residents in the hopes of writing a book based upon their experiences. She then travels there to meet her new friends.
The book was first published a decade ago in 2008 (we usually read newish books)
It's our first book tied in with a movie (the 2018 Netflix film of the same name)
It has two authors. Mary Ann Shaffer and her niece, Annie Barrows
It's our first book club selection posthumously published (after the death of Mary Ann Shaffer)
It's our longest-titled (and hardest to remember) book selection
Fans of Downton Abbey will recognize four cast members!
On a side note, who saw the Downton Abbey movie?
You can find out more about how the My Purse Strings Virtual Book Club BINGO Reading Challenge works.
To download a BINGO card to use with the Virtual Book Club or on your own, sign up below.
How to Participate in our Virtual Book Club Discussion of The Guernsey Literary and Potato Peel Pie Society
2. RSVP to the Event
If you're already a member of our group, you'll automatically get invited to events.
It's important to RSVP, even if you're a maybe. You will get a reminder before the event. You can even add the Event to your calendar.
The discussion will take place inside the Event, within the discussion section.
3. What happens if I miss the Event?
The Event will have a start and stop time but you can still pop in at any time, even months later, to discuss.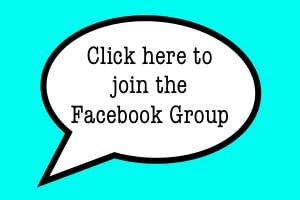 To find out more about how our Virtual Book Club works, check out some of our past book club discussions.
You can find all of these books and more in my Amazon Shop. Click below.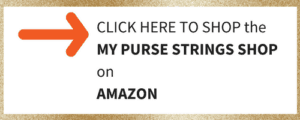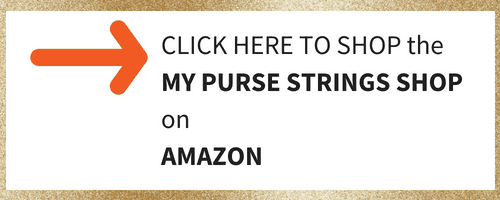 BOOK CLUB DISCUSSION QUESTIONS FOR The Guernsey Literary and Potato Peel Pie Society
Don't want to join us virtually? Use these questions with your own Book Club!
Get access to our FREE Resource Library with printable book club discussion questions from past books.
Related World War II Book Blog Posts and Virtual Book Club Selections:
The Tattooist of Auschwitz, our last discussion, about an unbelievable love affair that begins in the camp.
Lilac Girls, Virtual Book Club Selection about an all-female concentration camp and the woman who helps the survivors.
Ultimate Book List from A to Z, featuring several World War II books
Pin for later!