Ready for the 10th Virtual Book Club pick?
Our Next Virtual Book Club Selection is The Tattooist of Auschwitz by Heather Morris
Pages: 293
Why I Selected The Tattooist of Auschwitz
This post contains affiliate links. See my disclosure policy for more information. While you don't have to purchase the book through my links, I appreciate it when you do.
Just when I thought I needed a break from World War II books, this novel came along. Numerous people have told me I have to read this book and it has thousands of positive reviews on Amazon and Goodreads.
Check out my downloadable "Books Club Questions for THE TATTOOIST OF AUSCHWITZ" at the end of this post!
What is the Tattooist of Auschwitz About?
The author based The Tattooist of Auschwitz upon interviews with Holocaust survivor Ludwig (Lale) Sokolov. The Nazis forced him to tattoo the identification numbers onto the arms of those imprisoned at the Auschwitz-Birkenau concentration camp. Yet, it's also a love story.
The New Zealand native and Australian resident, Morris met up with Sokolov with the intention of writing a screenplay about him, which she did, before adapting it into a novel.

The Tattooist of Auschwitz Movie and Sequel
The book will be adapted into a miniseries but it's unclear whether we will have access to it in the states.
Check out its sequel entitled Cilka's Journey

How to Participate in our Virtual Book Club Discussion of The Tattooist of Auschwitz
2. RSVP to the Event
If you're already a member of our group, you'll automatically get invited to events.
It's important to RSVP, even if you're a maybe. You will get a reminder before the event. You can even add the Event to your calendar.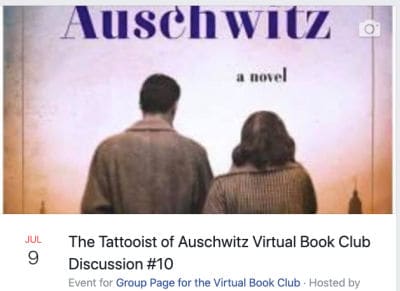 The discussion will take place inside the Event, within the discussion section.
3. What happens if I miss the Event?
The Event will have a start and stop time but you can still pop in at any time, even months later, to discuss.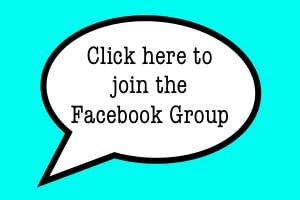 To find out more about how our Virtual Book Club works, check out some of our past book club discussions.
You can find all of these books and more in my Amazon Shop. Click below.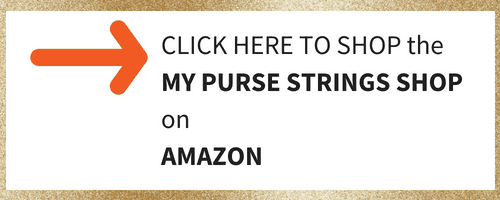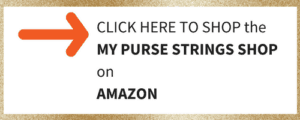 BOOK CLUB DISCUSSION QUESTIONS FOR THE TATTOOIST OF AUSCHWITZ
Don't want to join us virtually? Use these questions with your own Book Club!
You'll also get a FREE ULTIMATE BOOK LIST FROM A to Z when you sign up.
You can also get access to our FREE Resource Library with book club discussion questions from past books.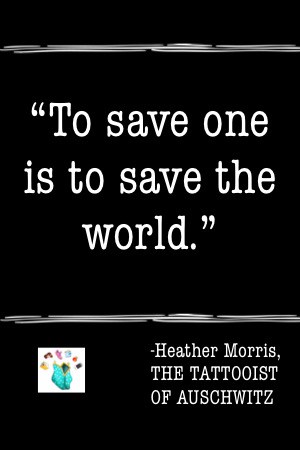 Related World War II Book Blog Posts:
Lilac Girls, Virtual Book Club Selection, another World War II book about an all-female concentration camp and the woman who helps the survivors.
Also, check out its prequel Lost Roses by Martha Hall Kelly.
Ultimate Book List from A to Z, featuring World War II books, The Alice Network, Beneath a Scarlet Sky, and We Were the Lucky Ones.
Pin for later!