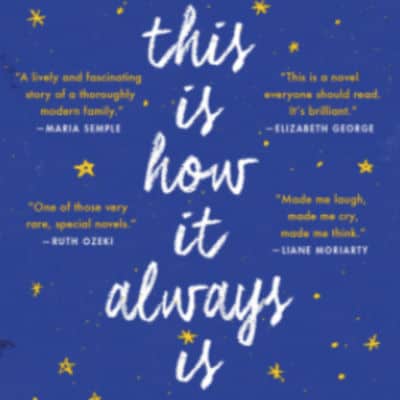 I'm super excited to announce our 17th Virtual Book Club Pick.
Our Next Virtual Book Club Selection is This Is How It Always Is: A Novel by Laurie Frankel
Pages: 338
This post contains affiliate links. See my disclosure policy for more information.
Get a copy of This Is How It Always Is here on Amazon.
WHY WE SELECTED THIS IS HOW IT ALWAYS IS
Our Virtual Book Club Facebook Group chose this book in an online vote. This book has been on my to-read list since it came out in 2017.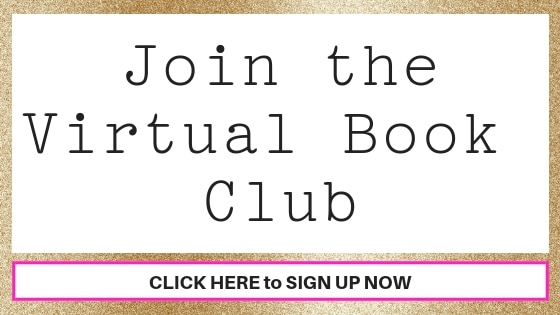 Check out my free downloadable Books Club Questions for "This Is How It Always Is" at the end of this post!
Find all our Virtual Book Club picks here.
Looking to support local independent bookstores? Find out how here on Bookshop.org and also get my list of book club picks so far.
What is This Is How It Always Is About?
This book tells the story of how a family deals when their youngest of five sons, Claude, would rather be a girl.
Rather than sharing this with the world, the family decides to keep it a secret.
While this is technically a fictional novel, the author, Laurie Frankel, has lived through this subject matter. She is the parent of a transgender child. You can listen to the NPR interview with the author here.
How to Participate in our Virtual Book Club Discussion of THIS IS HOW IT ALWAYS IS
2. RSVP to the Event
If you're already a member of our group, you'll automatically get invited to events.
It's important to RSVP, even if you're a maybe. You will get a reminder before the event. You can even add the Event to your calendar.
The discussion will take place inside the Event, within the discussion section.
3. What happens if I miss the Event?
The Event will have a start and stop time but you can still pop in at any time, even months later, to discuss.
CLICK STRAIGHT TO THE EVENT & RSVP BELOW: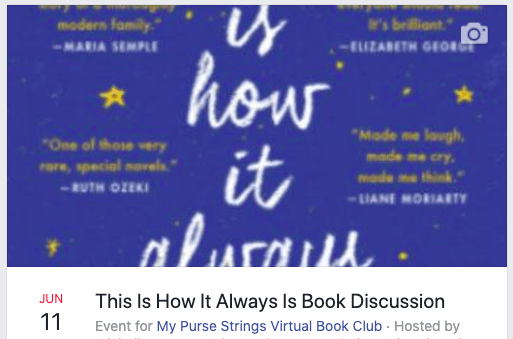 You can find all of these books and more in my Amazon Shop. Click below.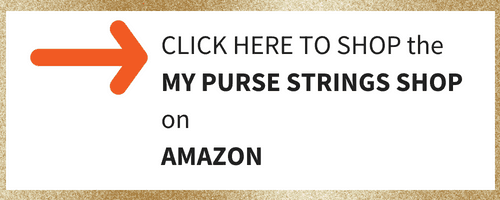 Participate in the Book Club, Plus a Chance to Win Prizes
Once you join our Facebook Group, read the rules on how to participate in the Virtual Book Club. We will award points for participation. With these points, you will be entered into a lottery where you can win (1) the next book club pick or an Amazon gift card for equivalent value or (2) a mystery prize inspired by something in the book, up to a $100 value.
After our last book club discussion of The Seven Husbands of Evelyn Hugo, one lucky winner won a gift package inspired by the book:
Kendra Scott earrings: in Evelyn's signature color, emerald green.
You can also get them directly on Kendra Scott's website.
The second winner won a copy of this book This Is How It Always Is.
BOOK CLUB DISCUSSION QUESTIONS FOR THIS IS HOW IT ALWAYS IS
Don't want to join us virtually? Use these questions with your own Book Club!
*Note, questions will post on the day of the event. You always have access to all past book club discussion questions (and more!) in our FREE Resource Library.
Related Book Club Articles:
How to Find a Book Club that's Right for You
The Great Alone: Book Club Questions
Educated, A Memoir: Book Club Questions
The Book Woman of Troublesome Creek: Book Club Questions
The Ultimate List of Books from A to Z