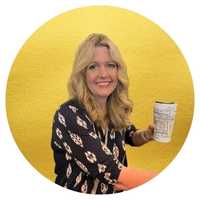 Welcome to MyPurseStrings, a website where I share health, wellness, and product review articles.
About MyPurseStrings.com
I launched MyPurseStrings.com in March of 2016 as a creative outlet, a place to write, and ultimately help me land a job as a professional writer. Writing has always been my passion.
In the beginning, I shared ways to save money through apps and technology. My first articles were about the Peloton App, free at the time, and How To Get the Peloton Experience without the Price Tag.
Today, you will find articles about my fitness (a ton of Peloton), and wellness journey, as well as my favorite products.
Fitness has become such an important part of my life that I became a Certified Personal Trainer in 2023. I also test out tons of health-related products to see if they are worth buying. And I love sharing my experiences with you.
About Michelle, Content Creator & CPT
I'm a former attorney and middle school English teacher. That may explain why I researching everything to its most minute and finest detail (It's not normal), and sharing what I've learned.
The essence of my blog is "I do the research, so you don't have to."
I'm a native New Yorker and have been adjusting to life in the midwest, after moving to Minneapolis a few years ago with my husband, and two kids. When I'm not working, I'm trying to keep my dogs out of trouble, shuffling my kids around town, and drinking too much coffee.
I am also an Amazon Influencer and Livestreamer. You can find my most recent livestreams here and my videos demonstrating thousands of products.
Brand Collaborations
Interested in working with me? Please email me at [email protected]
Michelle Platt & MyPurseStrings In The Press
Here are just a few of the various outlets that have featured me as a wellness expert.
Keep in Touch
Questions, thoughts, ideas? I love hearing from you.
Comment on my blog posts.
Social media. Follow my wellness journey and my favorite finds and deals.
Sign up for my Friday Favorites Newsletter on Substack. You can comment there too.
Email Me directly at [email protected]
Whichever method you choose, I'd love to hear from you. For more ways to get in touch, visit my Contact page.