This is the original DIY Peloton blog post that went viral in 2016. I have kept it up to date ever since but recently with all the new changes, I did a massive rewrite.
I first started using the Peloton app back in 2016. Peloton and its digital membership have changed a lot since then. At that time, it was still a relatively unknown company and not the comprehensive fitness brand of today. My brother and his wife owned a Peloton but other than them, I knew of no one else.
Hey, back then, we didn't even know how to pronounce Peloton. There were no TV ads. My brother in his New York accent called it a Pelo-tin and for all I knew, that was the name of the company. You can find proof of this in my YouTube video linked below.
When I returned home, I started researching the Peloton. My husband and I had two young kids had recently moved to the suburbs into our first house. I still had that stay-at-home-mom guilt and didn't want to splurge on myself.
I tried out other fitness apps but I could not stop thinking about Peloton. After gawking at the price tag again and doing the math, MacGyver kicked in. I discovered the Peloton app (free at the time), tried some classes on my elliptical, then researched and bought an inexpensive no-frills spin bike off of Amazon. My life (literally) changed forever.
When I first tried the Peloton app, they only offered spin classes. I needed only to replicate the spin bike experience. I downloaded the free app and built my bike setup. Gradually they added strength training, yoga classes, meditation, and more.
Note, when I first downloaded the app and initially wrote this blog post, there was a huge difference between owning the bike and using the actual Peloton Cycle. Also, in the early days, you needed multiple devices (an iPad and iPhone) to make the app fully functional. Now you do not need a separate device. And although you can use Android devices, Peloton always seems to favor Apple devices.
No longer are app users the ugly stepchildren of Peloton. Now, Peloton really incentivizes people to try out their app and give its users as close to the full Peloton experience as possible.
*Note: This post was originally posted in March 2016 and has been updated to reflect accuracy and new product information. Scroll to the bottom of this post to see all the most recent updates.
This post contains affiliate links. See my disclosure policy for more information.
Click on the Table of Contents below to help you navigate through this post.
The Peloton App
Today, Peloton offers two different memberships:
Peloton All-Access Membership
Peloton Digital Membership
I will break down the differences below.
What is the Peloton All-Access Membership?
Simply put, the Peloton All-Access Membership requires you to purchase either the Peloton Bike, Peloton Bike +, Tread, or Tread +.
With that purchase, you have access to all of their content: live workouts and on-demand classes, and other special features such as scenic rides and runs.
Note: that if you have a Peloton bike, you can access the scenic rides but not the scenic runs and vice-versa.
You can share your membership with any or all members in your household with one $44-per-month Peloton membership. Note, effective June 1, 2022, Peloton raised the monthly membership from $39 to $44 per month.
What is the Peloton Digital Membership?
There is often misinformation out there. If you have a Peloton Digital Membership (often just called the "Peloton App"), you also have access to all Peloton content minus the scenic rides and runs. A loophole allowed you to follow certain riders or runners with the word Scenic in their leaderboard name to easily find the scenic content but a recent change in 2021 no longer gives you access to these classes at all.
Another recent update no longer allows Peloton Digital subscription members to share their membership with family members. However, Peloton lowered the app price lowered to $12.99 per month.
They also often run a 30-day free trial, two-month free trial, or even buy one month, get two months free. Peloton Digital Membership users also get exclusive specials, unavailable to All-Access Membership owners, like a teacher discount.
What's the difference between the monthly $44 plan and the $12.99 plan?
This question gets asked all the time. It comes down to metrics.
The $44 plan (All Access Membership)
If you have the Peloton Bike or Tread, you'll want this plan. Basically, you're paying for the integration of the software and the hardware (the fitness equipment).
When you're on a Peloton, be it the bike or treadmill, your metrics (cadence, resistance, and output) get received. This is why you can compete on the leaderboard (other people taking the same class as you) and get a ranking at the end.
Interestingly, if you were to purchase a Peloton Tread and decided not to keep paying for the monthly membership, your treadmill would essentially be inoperable. This is not true for the Peloton Bike, where there is a Just Ride option.
Also, remember with the Peloton All-Access Membership, you can share this membership with others in your household.
Let's say you already own a treadmill and want to start using it for Peloton walks, runs, hikes, and bootcamps. That is entirely possible. You will have the same experience as those using the less expensive digital membership for that equipment. With Peloton's "here now" feature, you can see others on the leaderboard, can high-five them to say hello, but you cannot compete against them. This is also true for other Peloton fitness classes like yoga and strength training.
The $12.99 plan (Digital Membership)
The Peloton app can receive your cadence and heart rate with the purchase of some monitors (more on that below) but cannot track your output. You can see others on a leaderboard but cannot compete against them as there are no true metrics to compare.
You can only create one profile per membership so you cannot share this plan.
You have access to the same library of classes as the Peloton All-Access members with the exception of the scenic classes.
How much is the Peloton Bike?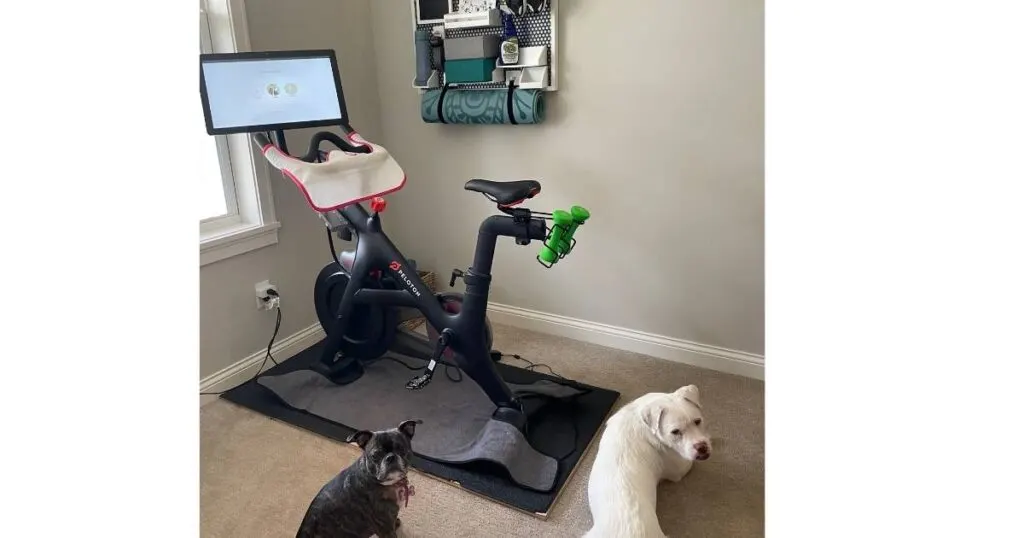 Peloton Bike Price vs the Peloton Bike Plus
Peloton Bike Cost
You can buy the Peloton original bike for $1445. (You don't pay anything more if you buy it on Amazon and you can get two-day delivery if you have Prime).
In April 2022, Peloton lowered the price of its original bike from $1745 to $1495 and then again to $1195. (Its basic treadmill price will drop from to $2,845 to $2,695 plus a $350 delivery and set-up fee)
Back in 2016 when I started using the App, the Peloton bike sold for $1995 plus $250 delivery. This did not include accessories like the Peloton Look Delta shoes, a mat, headphones, or anything else.
Original Peloton BIke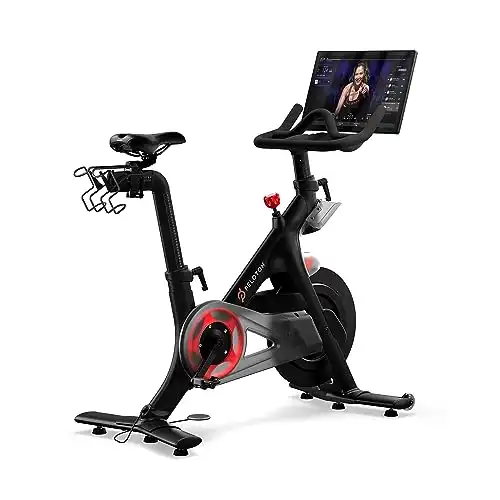 Peloton Bike Plus Cost
The Peloton Bike + sells for $2495. (Peloton dropped and then raised the price in 2022). There is no charge for delivery or assembly as mentioned above. You also get a 12-month warranty. This Peloton Bike+ features a swivel touchscreen and an auto-resistance feature, along with auto-calibration. Peloton also offers financing through a third party.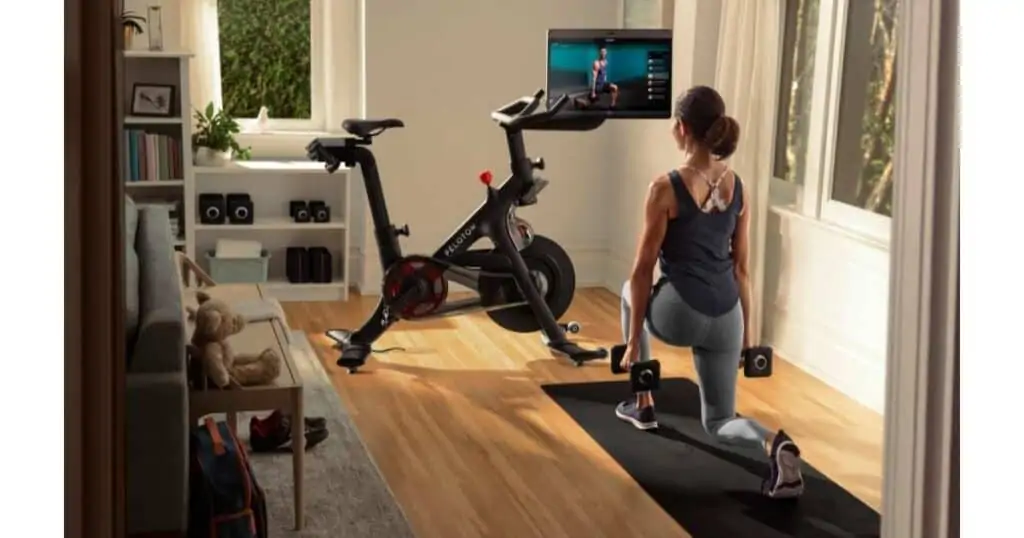 TIP: If you buy a Peloton Bike, you can buy the Pivot from Top Form Design (which is what I use) to enable your touchscreen to swivel like the Plus.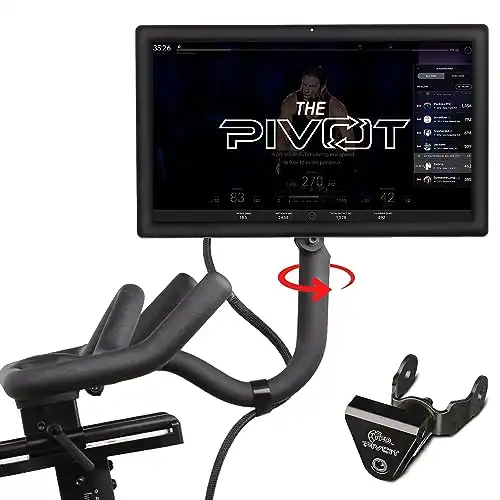 Get 10 percent off any Top Form Design product with this link. Use promo code MYPURSESTRINGS10. They also manufacture the SpinTray which turns your Peloton (or other spin bikes) into a spin bike desk.
Membership Fee for the Peloton Bike and Bike Plus
Membership remains the same at $44 per month. Peloton often orders pre-paid memberships for specific periods of time which is a nice feature especially if you are gifting the Peloton to a family member.
Does the Peloton ever go on sale?
This year, Peloton dropped the price of the original Peloton bike only on Amazon for one day only.
No, the Peloton does not go on sale. You can save on a Peloton by purchasing a used one on Facebook Marketplace or else you can finance it. In the past, Peloton threw in a free accessories package around Black Friday but they have not done this in years.
Here are some other ways to save including buying a refurbished bike or renting it directly through Peloton.
Buying a Peloton Bike vs. Buying a non-Peloton Bike: Which Choice is Right for You?
Reasons Why You Should Get the Peloton Bike or Tread
You want the full Peloton experience with a fully functional leaderboard
You plan to share the Peloton app subscription with other members of your family
You likely will ditch your gym membership and/or personal training sessions
You can afford the Peloton and/or have good credit to finance it
You want to make it easy on yourself without having to follow the advice of this blog post and buy extra accessories
You want to participate in Power Zone rides and Scenic Rides and Runs
You want all the metrics
Reasons Why You Should Get a Non-Peloton Bike or Tread
A fully functional leaderboard will not motivate you
You plan on using the spin bike or treadmill yourself and/or share it with no more than one other person
You want to keep your existing gym membership, personal training sessions, or other on-demand fitness app subscriptions
You want to try out a less expensive spin bike or treadmill and make sure you like the Peloton classes and use the bike or treadmill before committing
You're not sure you will enjoy an indoor cycling class
You don't want to be tied down to an expensive monthly membership and prefer to pay the $12.99 membership over the $44 monthly membership fee
You prefer another expensive bike to the Peloton, such as the Schwinn IC4 Indoor Cycling Bike.
A fully functional leaderboard will not motivate you
You don't have the space needed for the large Peloton Tread
You may even already own a spin bike or treadmill. Either way, the following step-by-step directions on how to use the Peloton App with any spin bike are for you.
If you decide to order the Peloton Bike or Tread, feel free to use my referral code GCSRDR to receive up to $100 towards Bike or Tread accessories. Note: this code must be used at the time of order. You must use the entire credit at one time.
What Kind of Exercise Bike Do You Need to Take a Peloton Class?
You want to use a spin bike and not a traditional exercise or stationary bike.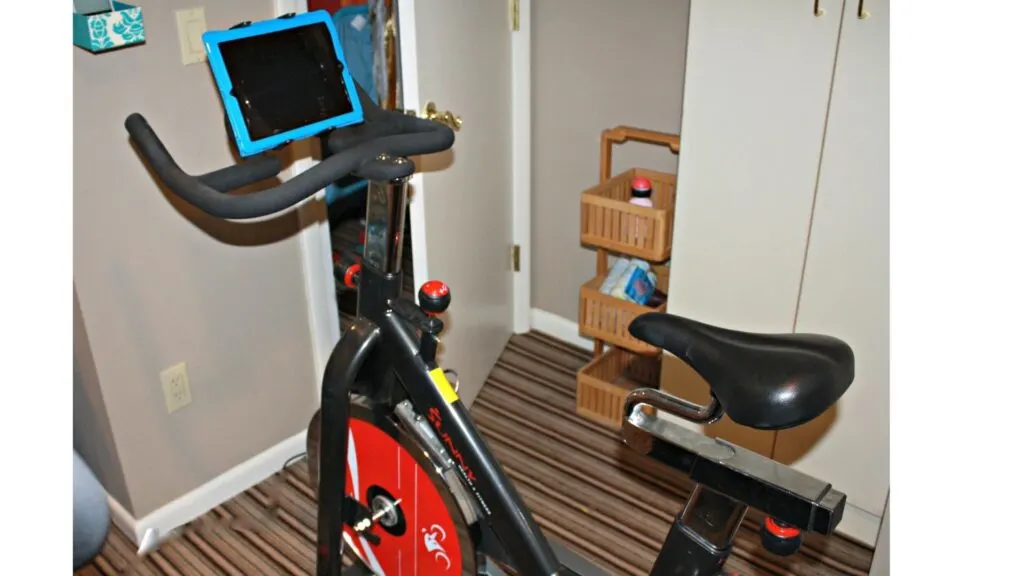 Some big differences between a spin bike and an exercise bike include:
with a spin bike, you lean forward over the handlebars, like you would with a road bike

You don't sit upright. This is important when you move into different positions on the bike. In position 2, you're standing upright almost like an elliptical but in position 3, you're leaning over the handlebars.

spin bikes usually have special pedals. You clip in with SPD or Look Delta shoes.
spin bikes typically have heavy flywheels and often magnetic resistance
you don't want to use a recumbent bike as you'll be unable to truly follow the instructions during a Peloton class
Check out MyPurseStrings on Substack. Get the newest blog posts, my favorite finds, and read all new and past newsletters there.
Which non-Peloton spin bike should you get?
I've made it easy for you and reviewed some of the most popular spin bikes riders like to use with the Peloton Digital membership in this blog post.
Some people choose inexpensive bikes and plan to upgrade at some point. Others plan to keep their inexpensive bike forever.
Others buy expensive spin bikes. The reason for the latter could be they don't want to be tied to Peloton's software, prefer the design or features of another bike, want to save money on their monthly membership, or plan to use other fitness apps other than Peloton with their bike.
(The same goes for treadmills. I purchased this inexpensive treadmill this year. I love how easily I can change the speed and inclines). Read my full review here.
Our Pick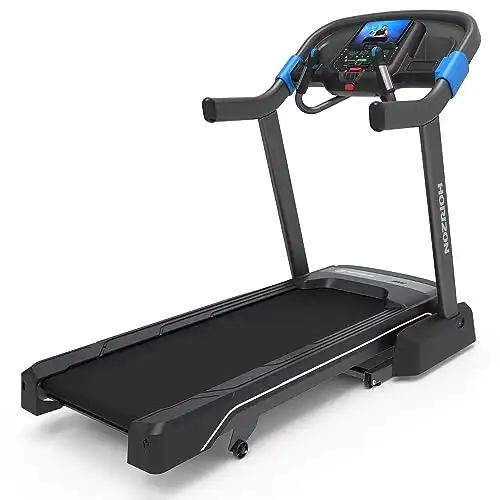 Recommended Features for your Spin Bike
Magnetic Resistance
Flywheel
Belt (over chain link)
SPD pedals (otherwise change them out)
Tablet holder
After your purchase, check out my post on Must-Have Peloton Accessories.
My Budget Bike Recommendation: Sunny Health and Fitness
After reading review after review Amazon.com, I found a spin bike with few bells and whistles, yet hundreds (now thousands) of recent positive reviews.
I assembled it myself, which took about 30 minutes. I specifically chose a bike with a flywheel and belt like the Peloton, over the chain-link version. This bike cost me just over $300, so upfront I saved almost $1700, on the bike alone. Sunny didn't offer magnetic resistance bikes at the time.
As for the Sunny bike, initially, I had some issues with the seat, as it kept tilting. I contacted the manufacturer and they promptly sent me a new one. Turns out, I just didn't have the seat tight enough and fixed it easily. If you are new to spinning, expect some discomfort in your "rear" until your body gets used to it. I never used a padded bike seat nor have I worn padded shorts although some prefer it.
If I were purchasing a Sunny bike today, this is the one I recommend: the Sunny Health & Fitness B1805. Not only is it a belt drive but it has magnetic resistance. And, get this, it also has a built-in tablet holder. But, you'll still want to replace the caged pedals if you want to clip in.
Our Pick: Moderately Priced Bike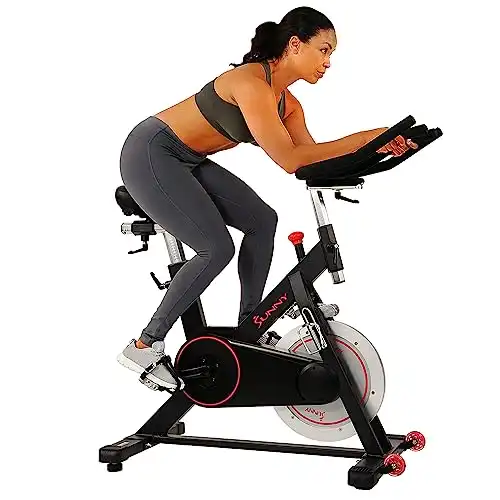 More Expensive non-Peloton Bike Alternatives
Spin bikes range in price and you may decide that you want a higher-end bike than the one I purchased.
Keiser M3i is a favorite amongst Peloton App riders. Although it costs just as much as the Peloton, you are not locked into the monthly bike membership fee and this is a solid bike.
Our Pick: High-End Bike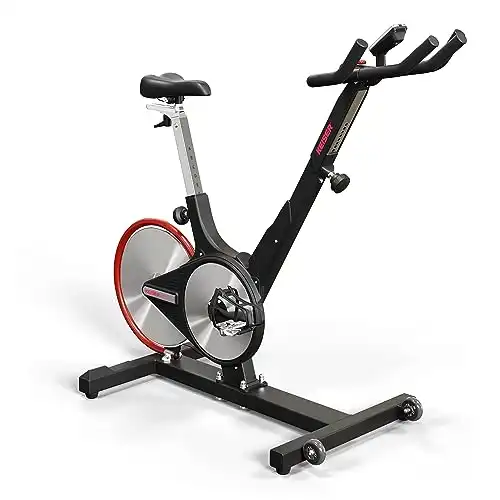 Keiser M3 Indoor Cycle
Magnetic Resistance: YES
Tablet Holder: YES
SPD Pedals: YES
Metrics Computer: YES and even measures resistance, cadence, and output.
Buy Now
We earn a commission if you make a purchase, at no additional cost to you.
12/06/2023 10:50 am GMT
If you've heard of the Bowflex C6, the Schwinn IC4 is essentially the same bike. They're made by the same manufacturer. The IC4 is a fan favorite amongst Peloton app users. See my full review of spin bikes, at all different price points.
Best Features: Moderately Priced Bike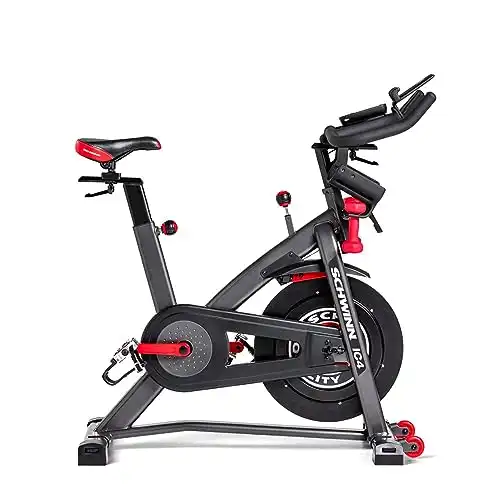 Suggestion: If you have never taken a spin class, you should go to a class first or watch some YouTube videos to learn how to position yourself properly on the bike, and also get the feel of your levels of resistance.
Must-Have accessories for your DIY Peloton Bike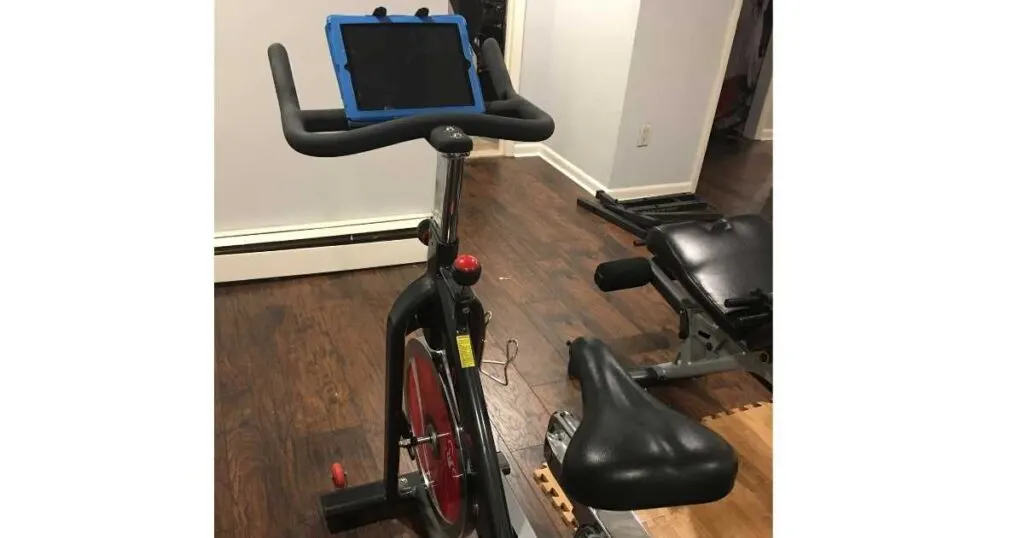 1. Streaming Device
Once you decide on your spin bike, you'll need a way to view the classes:
iPad holder or iPhone holder (if your bike does not have a tablet holder)
Smart TV
Roku (I find this the easiest way)
Android device (while you can use an Android device, their features are always a bit behind Apple products).
You can also use Apple TV to stream classes via Airplay or plug your iPad directly into a television using this adapter.
2. Cadence Sensor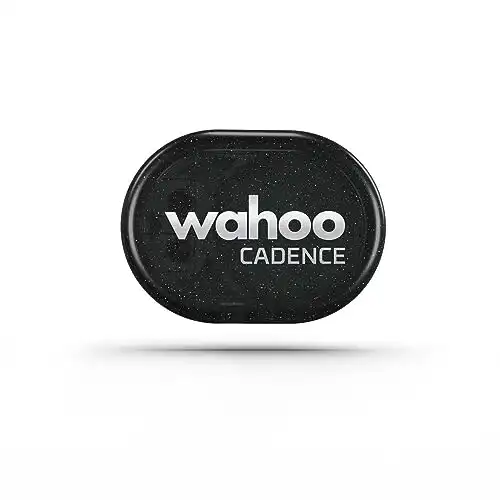 The Peloton instructors regularly refer to RPM or cadence by number, and for the first few months, I only had a general idea of how fast I pedaled. I solved the problem by buying the Wahoo cadence sensor , a small device that attaches to the crank arm near the pedal and sends the measured cadence to an iPhone via Bluetooth. View your data on the Peloton app either on your phone or iPad.
The Peloton app now displays cadence (via the Wahoo monitor) and heart rate, with a leaderboard of sorts and the ability to see and high-five other app riders. Resistance, output, and your position on the leaderboard are not available, although some non-Peloton bikes like the Keiser M3i do display their own resistance.
TIP: if you switch back and forth between devices, make sure you disconnect the Wahoo from your last-used device. The Wahoo can only connect to one active device at a time.
3. Pedals and Cleats
Don't skip this step. Wearing proper spin shoes and clipping into pedals maximizes the efficiency of your workout and provides more stability.
For the first few months, I used the pedals included with the bike. Then, I purchased dual-sided SPD pedals (which comes with cleats to attach to your spin shoes). This made all the difference to my workouts.
Ironically, the pedals you clip into are called "clipless pedals."
Pedal Options:
If you use SPD pedals, you need SPD cleats. SPD cleats are easier to clip into in and out of the bike. The cleat also sits recessed in the shoe so you can walk around your home without scratching your floors or falling. This is the reason that many Peloton owners switch their pedals out to SPDs. Also if you have a road bike, you may already own SPD shoes.
While not ideal for working out, the flat side of the dual pedals is useful because you can use regular shoes on one side. This is how my son rides the bike.
TIP: If you order these pedals at the same time that you order your bike, do not bother putting on the caged pedals on at all. Simply, screw in the SPD pedals.
However, if you are changing out the pedals, buy a pedal wrench to make the job easy. I had unsuccessfully tried changing out the pedals for over an hour using a regular wrench while watching several YouTube videos. Mine was too big. I need a 5/8 wrench and once I switched, completed it in minutes.
TIP: If you purchase a real Peloton bike at some point, you can put these pedals onto the Peloton and continue using your SPD shoes. When they assemble your bike, ask the installers to put these pedals on instead so you don't have to change them out later. For more newbie Peloton tips, check out this blog post and this one with the most common mistakes riders make on the Peloton.
Look Delta Pedals and Cleats
The Peloton comes with Look Delta pedals which requires a special cleat and shoe. You can definitely purchase these pedals instead especially if you think that a Peloton is in your near future. Check out these pedals that are dual-sided: SPD on one side and Look Delta on the other! This is a popular pick for good reason but you will not be able to use regular shoes with this option.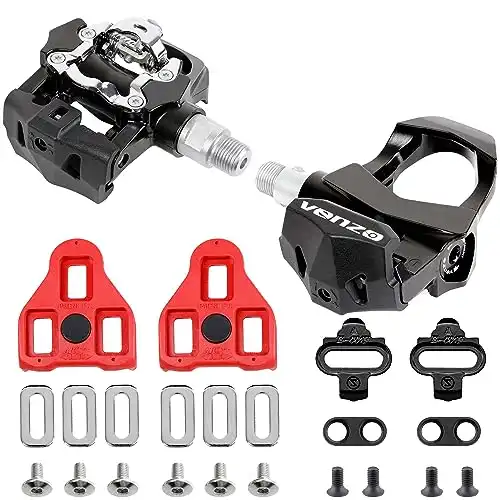 TIP: Some pedals, like mine, come with cleats. Some spin shoes come with cleats. Read descriptions carefully. If you purchase the Sunny 1805, cleats are not included. Cleats are an inexpensive purchase.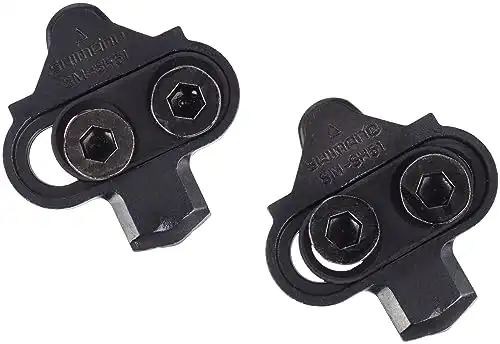 4. Spin Shoes
Finally, you'll want a pair of spin shoes. I've had my Shimano shoes for over five years now. They're similar to these spin shoes. Be sure to read the description of each shoe, cleat, and pedal carefully as they all must match.
SPD & Look Delta Compatible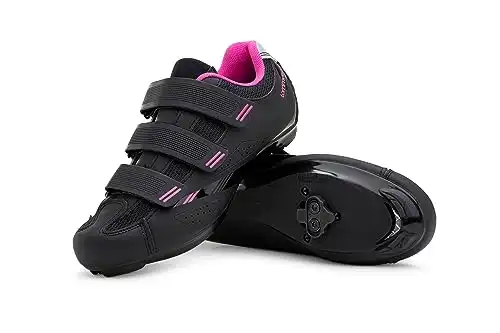 Venzos and Tiems are two other popular brands of SPD shoes. When I first got my bike, there were few Look Delta shoes on the market but now you can find many styles available.
5. Weights
Like most spin classes these days, the Peloton instructors incorporate weights.
The Peloton comes with a weight holder behind the back seat but not with the weights themselves. Those will cost you $25 per set of 1, 2, or 3 lb. weights.
I opted for this set of neoprene dumbbells, for a savings of $55. My bike did not come with a weight holder so I just keep them on a table next to my bike.
6. Yoga Mat
When it comes to strength training, there are lots of bodyweight classes, Pilates, resistance bands, and barre classes. Even if you don't practice yoga, you'll want a mat to do your pre and post-workout stretches.
Workout Mat: Strength & Yoga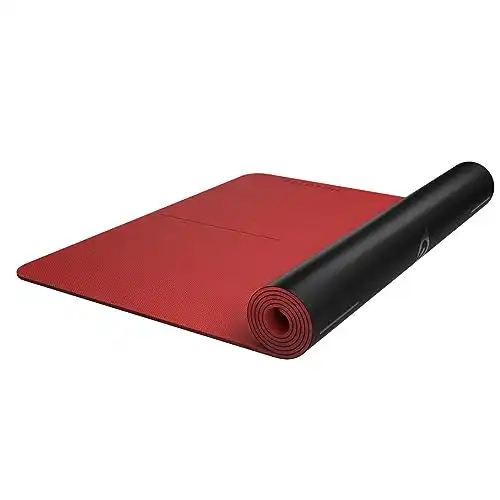 7. Heart Rate Monitor
Apple Watch: you can now pair your Apple Watch to the app or any Peloton device.
Scosche Rhythm and Heart Rate Arm Band: this is an ANT heart rate monitor. Peloton riders (both app users and bike owners) love the Schosche Rhythm and Heart Rate Arm Band which is the one I use. (Save 25 percent with code PARTNER25)

Connect the Scosche through the Peloton app itself, not through the Bluetooth settings on your phone or iPad.If you're having difficulty connecting, remember that the Scosche can only connect to one device at a time.
*Note, older iPads may not have capabilities to update and benefit from all new features. It's just another reason I love my Apple Watch. See my blog post 5 Reasons You'll Use an Apple Watch Every Day.
Note: If you're using a Roku as I do, you won't see your heart rate (or cadence) on the TV.
For the Peloton fans in your life, check out this Ultimate Peloton Gift Guide blog post including Peloton-inspired products and exclusive My Purse Strings promo codes.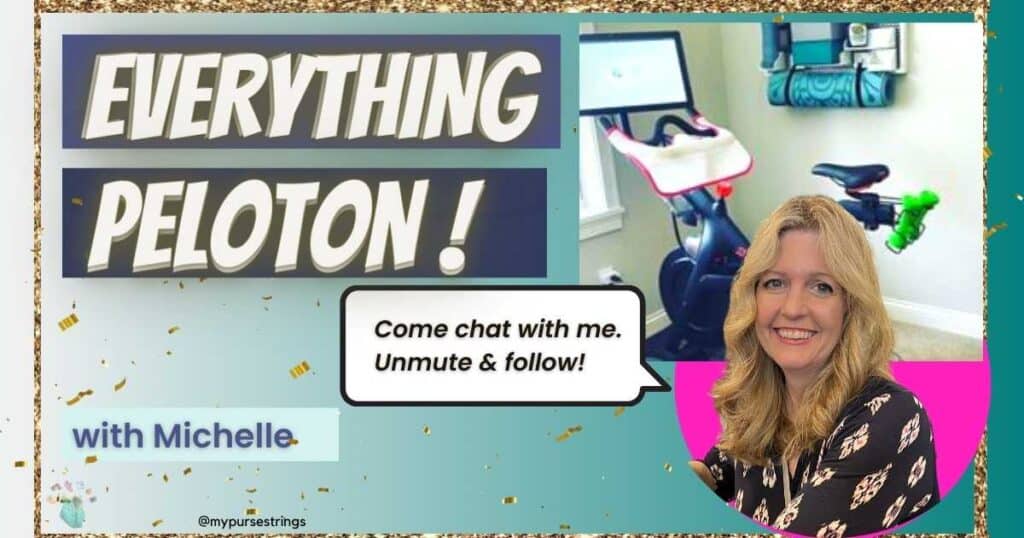 Optional Accessories for your Spin Bike to Use with the Peloton Digital App
Other accessories you may want to purchase for your DIY Peloton are:
2×4 foot exercise mat
plywood to go underneath if you have carpeting
fan
heavier weights (5 to 30 lbs)
To see which products I recommend, check out this blog post.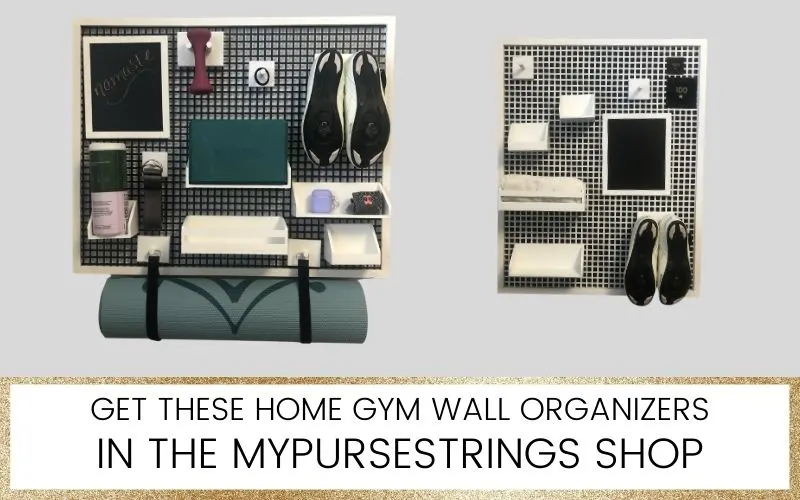 What Peloton Digital Classes can you take using a Non-Peloton spin bike or Treadmill?
As mentioned above, whether you use the Peloton bike or a regular spin bike, you have access to the same library of classes, with the exception of the scenic rides.
To be honest, you're not missing much in that department. Peloton deleted their scenic library in the summer of 2021 update. They recorded new scenic classes but the library has a limited selection. This is also true if you use a non-Peloton treadmill.
Live, On-Demand, and Encore Classes
Currently, Peloton offers close to 10,000 on-demand/pre-recorded classes, ranging from 5-minutes to 90-minutes. Additionally, you can find on average about eleven live classes on any given day, beginning at 2:30 am (EST) and as late as 8:30 pm.
You can also take Encore Rides, basically "live" re-airings of rides. Just like a live ride, you can join this class at a scheduled time and compete against a new leaderboard.
TIP: Without having the Peloton Bike or Tread, it can be difficult to search in the app through thousands of classes to find specific and popular classes. That's why I developed this list of fun themed classes.
To make it even easier, as a subscriber to the weekly Friday Favorites email, you will gain free access to all my downloadable checklists (Theme Rides, Broadway Rides, Movie & TV Soundtracks, Foam Rolling Classes, Explicit Rides, and more, featuring the most fun theme rides and fan favorites at the end of this post
You can access this and all of my other checklists and files in my Resource Library.
What Class Types Does Peloton Offer?
Peloton's full list of class types are:
cycling
running
walks
outdoor walks and runs
hikes
strength classes (including bodyweight, weights, resistance bands, barre, pilates, and pre-natal)
yoga
meditation
cardio (including HIIT, family classes, and dance cardio)
stretching
Tread bootcamp
Bike bootcamp
rowing (as of now only available if you are Peloton member who owns the Row)
As you see, you can get a complete workout. Peloton is so much more than spinning.
Can Peloton App Members Take Power Zone Classes?
Peloton offers a power zone test for its users. Once you get your results, you can customize your Peloton workouts better, keeping within certain zones. This information displays on your Peloton screen.
However, to get this reading, Peloton needs a way to determine your output. Without a power meter (very expensive), you can't really get an accurate estimate of your power zones. Some people rely on their heart rate rather than output to participate in these classes.
Can You Get a Shout-Out Without the Peloton?
Yes! Honestly, for an instructor to give anyone a shout-out these days is not an easy feat. In years past, if it was your 100th ride, an instructor would almost definitely call out to you during a class. But now, on any given ride or in any class, there could literally be thousands of others celebrating the exact same milestone.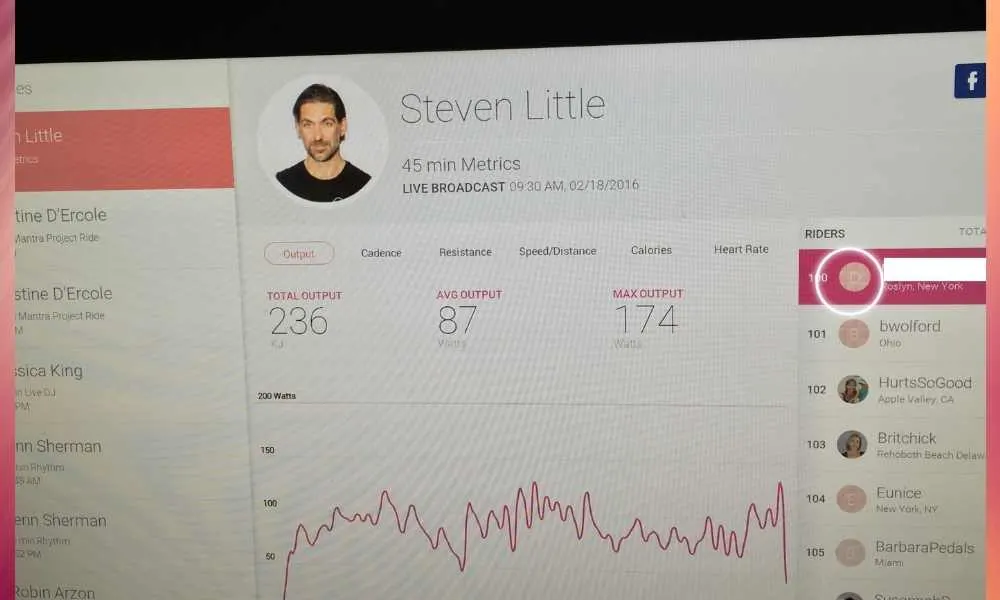 If you want a shout-out, your best bet is to message a specific instructor on social media letting them know beforehand. Then edit your profile (where location normally is) to include what you're celebrating. You also have a better chance of getting a shout-out during a less popular class.
How To Gauge Cadence and Resistance with a Regular Spin Bike
A big part of Peloton's classes involves matching your resistance and cadence to the instructor's cues.
Cadence
Tracking cadence is an easy fix. Get the Wahoo Cadence Sensor.
Resistance Level
Tracking resistance is a bit trickier.
While there is a resistance knob on the Sunny and other spin bikes, unlike the Peloton, you cannot view your resistance level on the app.
Some bikes, like the Keiser do track resistance on a monitor, however, they do not exactly match the Peloton's numbers. You can often find conversion charts here in this Facebook Group or even purchase some keys on Etsy.
Take lots of classes. Rely heavily on your cadence and heart rate readings. You will learn the feel of it:

When the instructor refers to a flat road, it generally means a resistance of 25 to 35 percent. The instructors will remind you that you should be able to keep on a flat road for a long period of time.
An uphill climb starts at approximately 50 to 55 percent resistance.
Rarely do the instructors go over 70 resistance.
If an instructor calls for a resistance of 30 and a cadence of 100 to 110 and you are struggling to get close to that, your resistance is likely too high.
Conversely, if you are flying at a cadence of 90 and the instructor has you at a climb, then your resistance is too low.
How Much Will You Save Not Buying the Peloton?
All in all, I spent around $550 including the weights, iPad holder, cadence sensor, and spin shoes (not including additional accessories).
Without even factoring in the monthly subscription price, my mock-Peloton saved me more than $1700. If you consider the additional savings of $27 per month by using the app vs. the subscription, you have another $324 per year in your pocket. What you will save depends on which bike you select.
Special Discounts Available for Only Peloton Digital Membership Users
Ways to save:
Peloton currently offers some exclusive monthly discounts only for app users, available to students, teachers, military, healthcare workers, first responders, and medical (dentists, nutritionists, speech pathologists, etc.).

Although, Peloton offers an incentive for some of those listed above who have the Bike or Tread (All-Access Membership), it's not an actual discount. Instead, they receive a free accessories package while the app users get a substantial savings off of their monthly membership subscription fees.

Gone are the days of the free app membership like I had back in 2016 but you can often get at least one-month free.
If you have the Chase Sapphire card, you can be eligible to get up to $60 per year as a credit towards your Peloton subscription for Chase Sapphire Preffered cardholders or $120 for Chase Sapphire Reserve Members.
If you have a spin bike or one at the gym, I recommend that you give the app a try. It's free for the first 30 days.
Changes to the Peloton App Over the Years
I have witnessed major changes since 2016 to the app. Here are some of the big ones:
November 2022:

Peloton introduces a new Power Zone indicator on the screen so you can see what zone you are supposed to be in during the ride.
Through its partnership with Dick's Sporting Goods, you can purchase most Peloton equipment Peloton in stores or online (with the exception of the Peloton Row).
Peloton starts delivering its rower to homes.

September 2022: Peloton adds the Just Workout feature so you can get credit for non-Peloton workouts
August 2022: Peloton raises the price of the Bike Plus to $2495 but lowers the price of the original bike to $1445. Peloton also starts selling its original bike and accessories on Amazon.
August 2022: Peloton raises the price of the Bike Plus to $2495 but lowers the price of the original bike to $1445. Peloton also starts selling its original bike and accessories on Amazon.
June 2022 Peloton raises the price of the monthly membership fee from $39 to $44 but keeps the price of the app the same at $12.99.
April 2022: Peloton drops the price of its Bike to $1195 plus a $250 delivery fee. Peloton lowers the price of its Bike Plus to $1995 (no delivery fee). Peloton lowers the price of its Tread to $2695 plus $350 delivery and set-up. The Tread Plus is still not on the market.
December 2021: Peloton introduces boxing
August 2021: October 2017: App riders are no longer eligible for the coveted Peloton Century shirt
July 2021: App riders can no longer do scenic rides or runs
July 2020: Peloton Digital App available on Roku streaming devices. You can also stream on Android TV, Apple TV, and Fire TV.
February 2020: iOS users can use Chromecast to view Peloton classes on their TVs. Android users already had this capability (the app still has the most functionality on Apple products).
December 2019:

Peloton lowers the price of the app from $19.49 to $12.99 (note, early users of the app were grandfathered into the lower price already)
Peloton introduces the Peloton Guided Workouts, allowing Apple Watch users to track their heart rate on their watch
Fire TV users can use the Peloton App directly on their TVs

December 2018:

"Here Now " Feature: app riders can now see other app riders on a leaderboard and even give them high-fives
App riders can receive shoutouts from the instructors
Cadence is viewable on the app screen
The app is available on IOS devices (Apple App Store) and Android (Google Play Store) devices

October 2018: Classes may be viewed on any web browser, including laptops, desktops and Android devices.
June 2018: Peloton just announced the Peloton Tread , a treadmill. App riders have access to these total body workouts as part of their subscription. App riders have access to the Tread workouts, including bootcamp and outdoor classes.
Is the Peloton App Worth It?
Absolutely. You can get a great workout even without buying any equipment at all. But I truly believe that the Peloton Bike and Tread classes have motivated me more than any other training programs.
What Makes Peloton So Special?
Peloton is more than a bike. I've tried a lot of workout apps and in my opinion, nothing compares to Peloton.
The Instructors
Peloton hires expert instructors, many of whom taught at SoulCycle (including Emma Lovewell and Denis Morton) and have a variety of certifications, even boxing (Kendall Toole, Bradley Rose).
Boxing is rumored to be Peloton's next workout category.
You can find out more about the Peloton instructors here. Even though the studios are still closed, the Peloton instructors have a celebrity following. Fans follow them closely on social media, mainly Instagram, and taking a photo with one of them is definitely a highlight.
The Peloton Community
Facebook offers countless groups where anyone can find their desired community. Many of these set up their own monthly challenges or just provide daily motivation.
To get the free downloadable "PELOTON FAN FAVORITES" list, sign up below. You'll always have free access to my lists in the Resource Library and get notified when I make important updates to these files.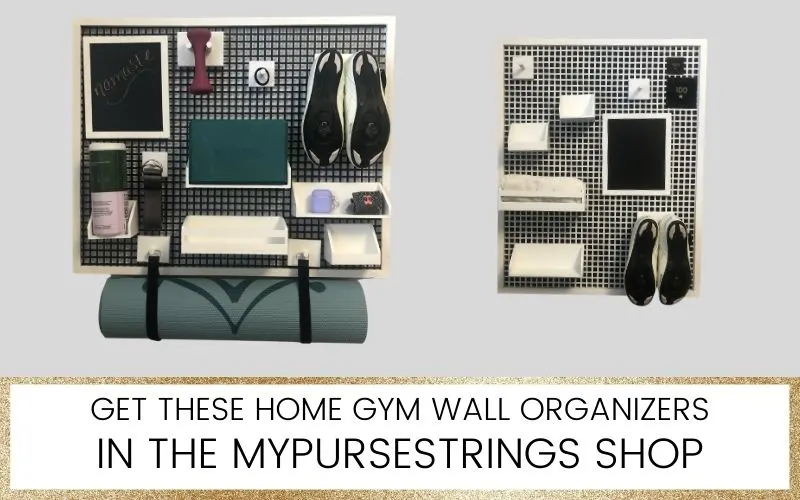 Check out my post regarding Treadmills to Use with the Peloton App
Once you decide on a bike, be sure to check out my blog post linking you to the most fun themed Peloton rides, including all the fan favorites, and the Peloton Soundtracks rides post featuring music playlists from TV, movie, and Broadway.
If you become a member of Peloton, you can click on these links and bookmark the rides. Peloton does not always make the search easy to find specific rides.
To get the free downloadable "PELOTON FAN FAVORITES" list, sign up below. You'll always have free access to my lists in the Resource Library and get notified when I make important updates to these files.
Or, follow me on social media (Facebook, Pinterest, Twitter, Instagram, and YouTube. Speaking of which, check out my video below (and please disregard my mispronunciation of Peloton. . . old habit).
For more Peloton Must-Have Accessories that you need for your first ride, check out this blog post.
Pin for later!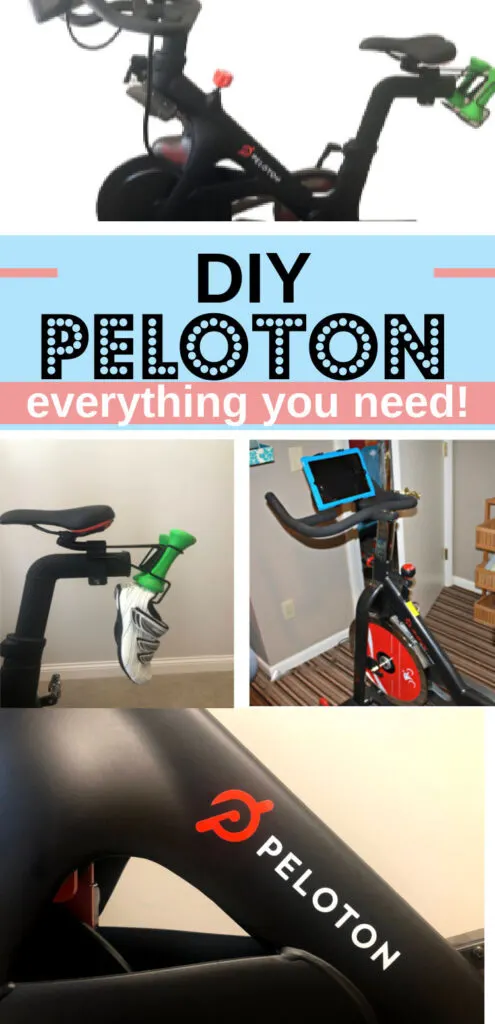 If you decide to order the Peloton Bike or Tread, feel free to use my referral code GCSRDR to receive up to $100 towards Bike or Tread accessories. Note: this code must be used at the time of order. You must use the entire credit at one time.
As always, I look forward to your comments. Happy riding!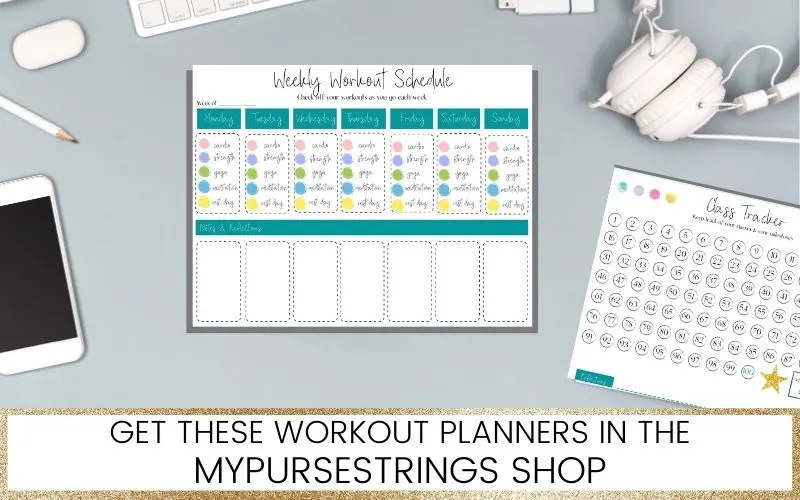 Related Peloton Blog Posts:
Peloton 101: Everything A New Rider Wants to Know (But Was Afraid to Ask)
Surprising Past Careers of Peloton Instructors
The Best Spin Bikes to Use with the Peloton App
The Best Peloton Theme Rides and Soundtracks Rides
Save
Save
Save
Save
Save
Save
Save
Save
Save
Save
Save
Save
Save
Save
Save
Save
Save
Save
Save
Save
Save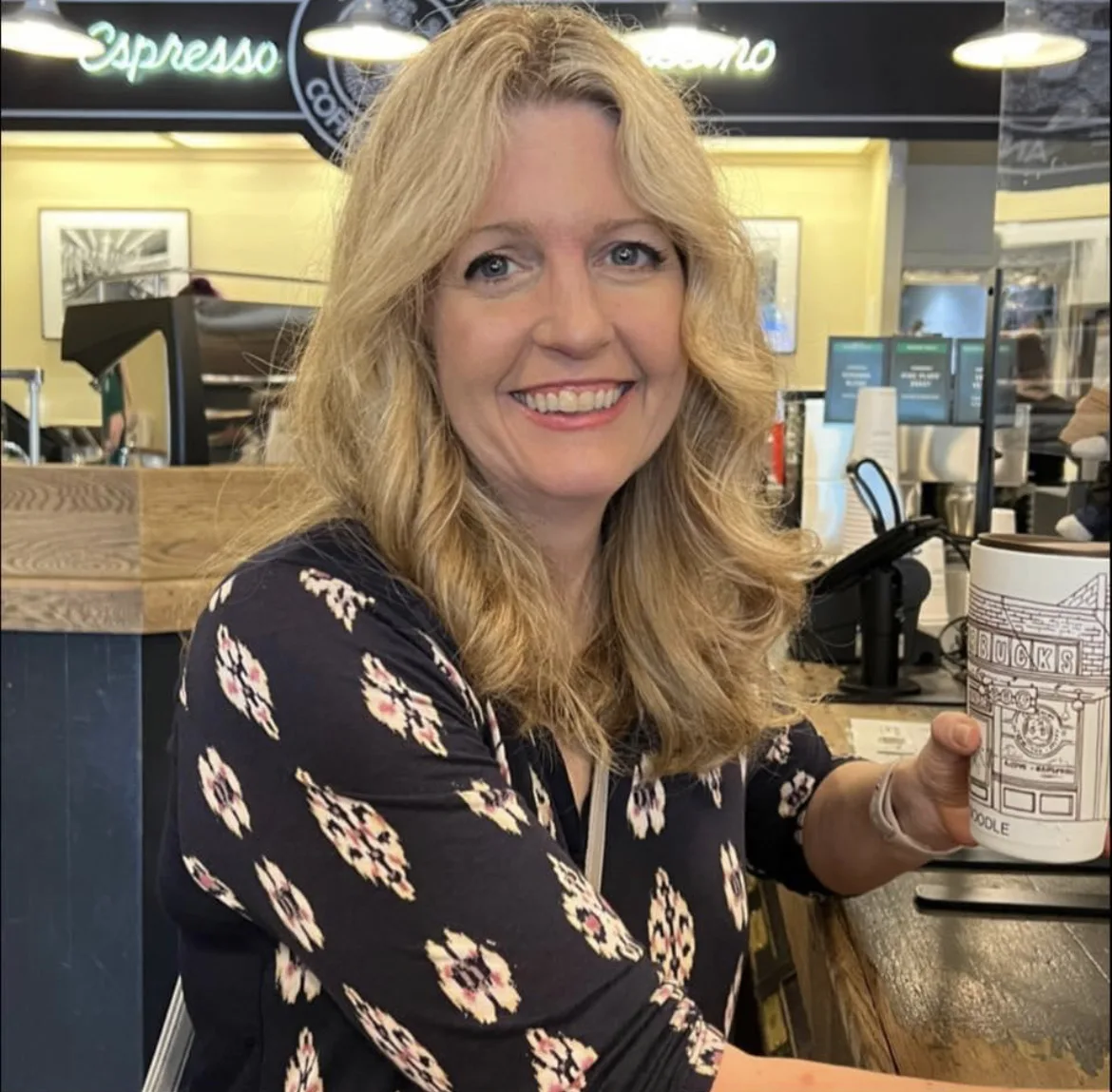 Michelle Platt is a content creator and certified personal trainer. Proving it's never to late to reinvent yourself, she's a former attorney and teacher who loves to do the research so you don't have to. She takes a deep dive into each topic and writes about her wellness journey here. She loves trying out new workouts, fitness tips, healthy foods, and products to share with you. This native New Yorker recently made the move to the suburbs of Minneapolis, where she lives with her husband, two kids, and two dogs.