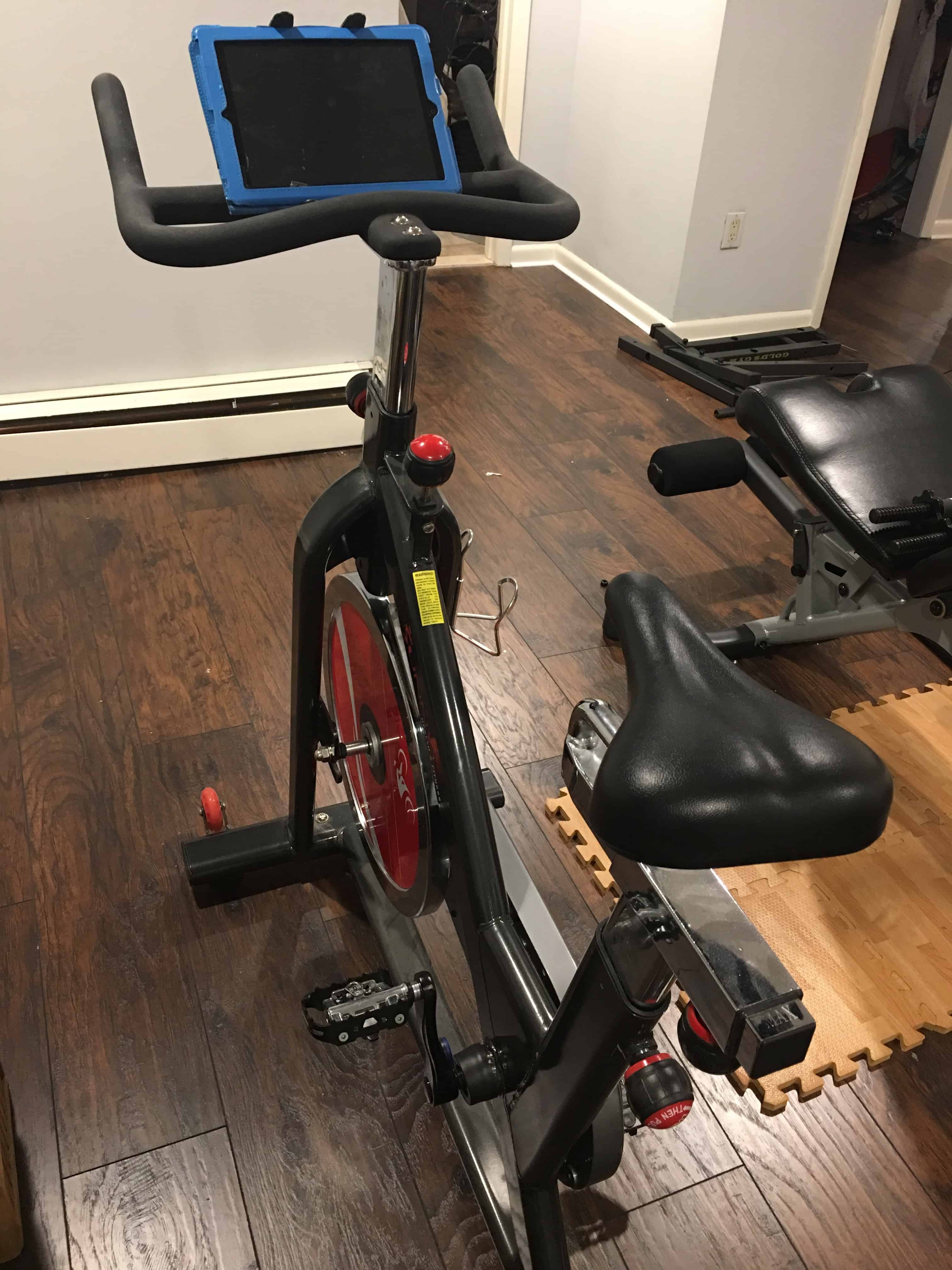 *Note: This post was originally posted in March 2016 and has been updated to reflect accuracy and new product information. Scroll to the bottom of this post to see all the most recent updates.
When I joined a gym as a mom, my priorities changed: I needed daycare and I needed a shower. Motivation in place. Little did I know that my son's poop, cries, and attempts to escape would interrupt my routine almost on a daily basis. My new mom friends invited me to take spin classes with them, but between the coaches shouting out mysterious numbers and the coordination involved, I kindly declined; spin was more than my foggy-mom brain could handle at the time, so I stuck to my elliptical, yoga, and Zumba classes. This pre-dated the Soul Cycle invasion of New York, before cadence and tap-backs became part of the everyday jargon.
By the time my son learned to love the gym, I was pregnant with baby #2. Luckily, my little girl eased into daycare and I soon realized after taking my first spin class that I had been missing out: with its trendy music and remixes blaring in a darkened room, let's face it, this was the closest I was getting to a night out.
At this same time, the condo I lived in had redesigned its gym, and I convinced management to add a spin bike. But what can you do with a spin bike and no instructor? I downloaded apps and watched YouTube videos, but no good solution existed at the time.
Fast-forward to the suburbs and a house with room for exercise equipment. One day, soon after we moved in, I scrolled down on Facebook and noticed that several of my friends had "liked" the Peloton page, then called Peloton Cycle. I asked those friends about it, but no one had purchased a bike, yet everyone agreed it was a brilliant concept: a state-of-the-art bike with spin classes live or on-demand. The bike, however, comes with a hefty price tag (at the time $1995 plus $250 delivery. In 2002, Peloton lowered the price of the original bike to $1895 with the introduction of the Peloton Bike Plus with swivel screen that sells for $2495. You have to pay a monthly subscription fee of $39 for both bikes).
This post contains affiliate links. See my disclosure policy for more information.
The Peloton App (now rebranded as Peloton Digital)
*Make sure to check out all recent updates at the bottom of this post.
After gawking at the price tag again and doing the math, MacGyver kicked in. I downloaded the Peloton app to my iPad, free at the time, and investigated.
Note, when I first downloaded the app and initially wrote this blog post, there was a huge difference between owning the bike and using the actual Peloton Cycle. For example,
There was no way for an instructor to see you. Now, you can get the same shoutouts as anyone else.
You needed multiple devices–an iPad to view the class and another IOS device to use the cadence monitor. Today, you can use Android devices and the Peloton App displays both your cadence and heart rate via Bluetooth. (Scroll down to "accessories" for more information).
Peloton Digital Classes
Currently, Peloton offers more than 8,000 on-demand rides, ranging from 5 minutes to 90 minutes. Additionally, you can find about eleven live classes on any given day, beginning at 6:00 am and as late as 8:30 pm. You can also take Encore Rides, basically "live" re-airings of rides. My favorite rides are Rock Rides, 80's rides, HIIT and Tabata. A cool new feature allows you to search on-demand rides by playlists. Beyond the Ride includes live and on-demand yoga classes, stretching, toning, and strength classes.
Curious about what types of classes Peloton has to offer? This list of fun themed classes can give you a good idea. Also, check out my free downloadable checklist, featuring the most fun theme rides and fan favorites at the end of this post!
You can access this and all of my other checklists and files in my Resource Library.
For a concise list of all products mentioned in this blog post, you can go directly to my Amazon shop.
How Much Does the Peloton Digital Membership Cost?
Peloton just lowered the price of the monthly membership down to $12.99 per month. That's a steal as it gives you access to all of Peloton's on-demand and live classes, including cycling, treadmill, yoga, strengthening, meditation and more.
You also get a free 90-day trial membership.
The Bike
After reading review after review on my trusted Amazon.com, I found a spin bike with few bells and whistles, yet hundreds of recent positive reviews.
I assembled it myself, which took about 30 minutes. I chose the Sunny Health and Fitness bike, with a flywheel and belt like the Peloton, over the chain-link version. This bike cost me just over $300, so upfront I am saving almost $1700, on the bike alone.
As for the Sunny bike, initially, I had some issues with the seat, as it kept tilting. I contacted the manufacturer and they promptly sent me a new one. Turns out, I just didn't have the seat tight enough and fixed it easily. If you are new to spinning, expect some discomfort in your "rear" until your body gets used to it. I never changed out the seat and I don't wear padded shorts either.
*UPDATE: Sunny carries a newer version of my bike, described above, but includes the addition of dual pedals (standard cage and SPD).
Perhaps you prefer a computerized screen or more accessories built into the price. Sunny just released magnetic belt drive bikes, similar to the Peloton mechanism. The beauty of the app is that you can customize the bike to your personal preferences and still save money each month.
And even better, the newly released Sunny Health & Fitness B1805 is a fantastic addition. Not only is it a belt drive but it has magnetic resistance. And, get this, it also has a built-in tablet holder. But, you'll still want to replace the caged pedals if you want to clip in.

Spin bikes range in prices, and you may decide that you want a higher-end bike than the one I purchased.
The Keiser M3i is a favorite amongst Peloton App riders. Although it costs just as much as the Peloton, you are not locked into the monthly bike membership fee and this is a solid bike.

Check out this blog post with some more suggested spin bikes: The Best Spin Bikes to Use With the Peloton App.

Suggestion: If you have never taken a spin class, you should go to a class first or watch some YouTube videos to learn how to position yourself properly on the bike, and also get the feel of your resistance level.
The Accessories
iPad Holder: In order to view the app, I needed an iPad holder that I easily attached to the handlebars; I now have a television set up in the room and I stream the app via Airplay onto Apple TV. You can also plug your iPad directly into a television using this adapter.
The Peloton now displays cadence (via the Wahoo monitor) and heart rate, with a leaderboard of sorts and the ability to see and high-five other app riders. Resistance, output, and your position on the leaderboard are not available, although some non-Peloton bikes like the Keiser M3i do display their own resistance.
Although not ideal due to the size of the screen, you can access the app on the iPhone.
Cadence Sensor: The Peloton instructors regularly refer to RPM or cadence by number, and for the first few months, I only had a general idea of how fast I pedaled. I alleviated the problem by buying the Wahoo cadence sensor, a small device that attaches to the crank arm near the pedal and sends the measured cadence to an iPhone via Bluetooth. I prop up my iPhone in front of me to view my data during the ride.
The Wahoo free app shows the duration of my workout, highest and lowest RPMs, and calories burned; post-workout, I upload this info to the My Fitness Pal app. Cadence can now be viewed on the Peloton App.
Note: You may prefer Wahoo's speed and cadence sensor. If you purchase this one, you attach it to your wheel (see below) with some double-sided tape. You'll also need to set your wheel circumference to 1.35.
Weights: Like most spin classes these days, the instructors incorporate weights. The Peloton comes with a weight holder behind the back seat, but not with the weights themselves. Those will cost you $25 per set of 1, 2, or 3 lb. weights. I opted for this set of three weights, for a savings of $55. My bike did not come with a weight holder so I just keep them on a table next to my bike.
For the first few months, I used the pedals included with the bike. Then, I purchased dual-sided SPD pedals (which come with the cleats that you must attach to your spin shoes). Wearing proper spin shoes and clipping into pedals maximizes the efficiency of your workout and provides more stability.
If you order these pedals along with your bike, do not bother putting on the caged pedals on at all. Simply, screw in the SPD pedals.


However, if you are changing out the pedals, see below:
I watched several Youtube videos and tried unsuccessfully changing out the pedals for over an hour. Then, I realized my wrench was way too big. Once I switched to a 5/8 wrench, I completed the job in minutes. Or, you can make things easier on yourself and buy a pedal wrench like this one.
*Remember, if you get the newer version of the bike, you can skip this step completely.
Cleats: Some pedals, like mine, come with cleats as do a few shoes. Read descriptions carefully. If you purchase the newer version of the bike (B1509), cleats are not included.

Spin Shoes: Finally, you'll want a pair of spin shoes. Yes, they are called clipless even though they clip in. I did a lot of research and decided on this pair of Shimano SPD shoes. (Most spin bikes require either SPD compatible or Look Delta cleats. The pedals that come with the Peloton are Look Delta but many people change them out for SPD pedals, especially if they already own spin shoes. Be sure to read the description of each shoe, cleat, and pedal carefully as they all must match.
Optional Accessories
iPhone Holder: I've been using this hanging iPhone holder for quite a while. It does the job and brings a smile to my face.
Apple Watch: I pair my Apple Watch Series 2 with the FITIV Pulse App, formerly Motifit to monitor my heart rate. (For more on this, see my related Apple Watch post).
Heart Rate Monitor: If you wish to view your heart rate on the Peloton app, you need one that uses ANT. App riders love the Schosche Rhythm and Heart Rate Arm Band. If you prefer a chest strap, you can purchase Wahoo's TICKR Heart Rate Monitor.

Apple Watch: Until very recently, you could only sync your heart rate to the Peloton app or cycle with an ANT heart rate monitor, as mentioned above. However, if you download a free app (with ads or you can pay extra for ad-free) called BlueHeart, you can now use both your watch and iPhone to display your heart rate stats using Bluetooth. It's just another reason I love my Apple Watch. See my blog post 5 Reasons You'll Use an Apple Watch Every Day.
Peloton just introduced a new app for the Apple Watch called Peloton Guided Workouts. Download the app to both your iPhone and Apple Watch. Tap the app on your watch and then open the app on your phone to begin your workout. As of now, the watch app only tracks your heart rate and allows you to pause the workout. This app will need more updates, in my opinion, to make it worthwhile.
Wireless Headphones: I like to blast my music when I work out. Luckily, I'm alone most of the time. When I'm not, I use these wireless headphones (the same ones recommended by Peloton) because they are lightweight, but most importantly, you can throw your sweaty ear cushions into the wash.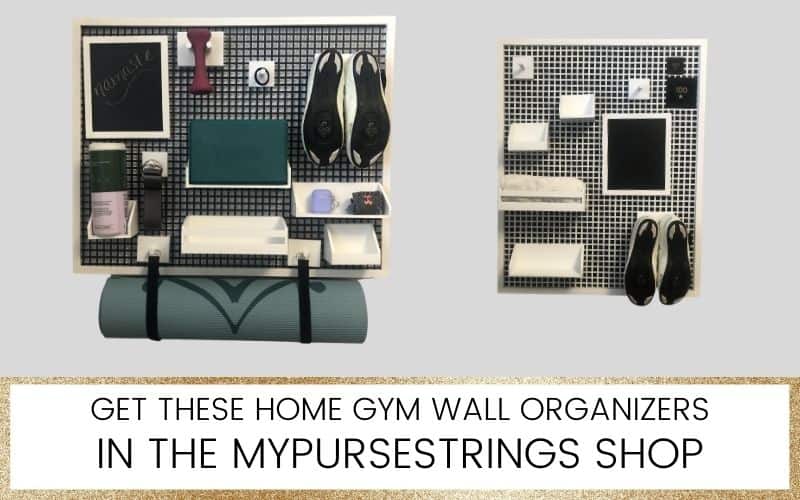 Resistance Level
I stay away from the Peloton's metric classes, which rely heavily on precise resistance numbers. While there is a resistance knob on the Sunny, unlike the Peloton, you cannot view your resistance level on the app. This is one thing I cannot hack. Here's the workaround:
Take lots of classes. Rely heavily on your cadence and heart rate readings. You will learn the feel of it.
How? When the instructor refers to a flat road, it generally means a resistance of 25 to 35 percent. The instructors will remind you that you should be able to keep on a flat road for a long period of time. An uphill climb starts at approximately 50 to 55 percent. Rarely do the instructors go over 70. If an instructor calls for a resistance of 30 and a cadence of 100 to 110 and you are struggling to get close to that, your resistance is likely too high. Conversely, if you are flying at a cadence of 90 and the instructor has you at a climb, then your resistance is too low. See the comments for much more discussion on resistance levels. Some bikes like the Keiser do track resistance, however, they do not exactly match the Peloton.
The Cost
All in all, I have spent around $550 including weights, iPad holder, Wahoo cadence sensor, and spin shoes.
The cost of Peloton comes out to: Bike $1995 + installation $250 + weights $25 for one set. Without even factoring the monthly subscription price in, my mock-Peloton saved me more than $1700. If you consider my additional savings of $20 per month by using the app vs. the subscription, I discover another $240 per year in my pocket. Overall, for this price, I really can't have buyer's remorse.
If you have a spin bike or one at the gym, I recommend that you give the app a try. It's free for the first 30 days.
Check out some other bikes you can use with the Peloton App in the post below:
*Note: This post was originally posted in March 2016 and has been updated to reflect accuracy and new product information.
Major Updates and Improvements to the Peloton Digital App
Peloton has rebranded its app and now calls its streaming platform, Peloton Digital.
July 2020:
Peloton Digital App available on Roku streaming devices
February 2020:
iOS users can use Chromecast to view Peloton classes on their TVs. Android users already had this capability (the app still has the most functionality on Apple products).
December 2019:
Peloton lower the price of the app from $19.49 to $12.99 (note, early users of the app were grandfathered into the lower price already)
Peloton introduces the Peloton Guided Workouts, allowing Apple Watch users to track their heart rate on their watch
Fire TV users can use the Peloton App directly on their TVs
December 2018:
With the "Here Now " Feature, app riders can now see other app riders on a leaderboard and even give them high-fives
App riders can receive shoutouts from the instructors
Cadence is viewable on the app screen
The app is available on IOS and Android devices.
To download the Peloton IOS App, click HERE.
To download the Peloton Android App, click HERE (still in beta testing).
October 2018: Classes may be viewed on any web browser, including laptops, desktops and Android devices.
June 2018: Peloton just announced the Peloton Tread, a treadmill. App riders have access to these total body workouts as part of their subscription. App riders have access to the Tread workouts, including bootcamp and outdoor classes.
Check out my post regarding Treadmills to Use with the Peloton App
October 2017: App riders are now eligible for the coveted Peloton 100 Rides Century Shirt!
*Note, older iPads may not have capabilities to update and benefit from all new features.
Once you decide on a bike, be sure to check out my blog post linking you to the most fun themed Peloton rides, including all the fan favorites, and the Peloton Soundtracks rides post featuring music from TV, movie, and Broadway.
If you become a member of Peloton, you can click on these links and bookmark the rides. Peloton does not always make the search easy to find specific rides.
To get the free downloadable "PELOTON FAN FAVORITES" list, sign up below. You'll always have free access to my lists in the Resource Library and get notified when I make important updates to these files.
Or, follow me on social media (Facebook, Pinterest, Twitter, Instagram and most recently, YouTube). Speaking of which, check out my video below (and please disregard my mispronunciation of Peloton. . . old habit).
For more Peloton Must-Have Accessories that you need for your first ride, check out this blog post.
If you decide to order the Peloton Bike or Tread, feel free to use my referral code GCSRDR to receive up to $100 towards Bike or Tread accessories. Note: this code must be used at the time of order. You must use the entire credit at one time.
As always, I look forward to your comments. Happy riding!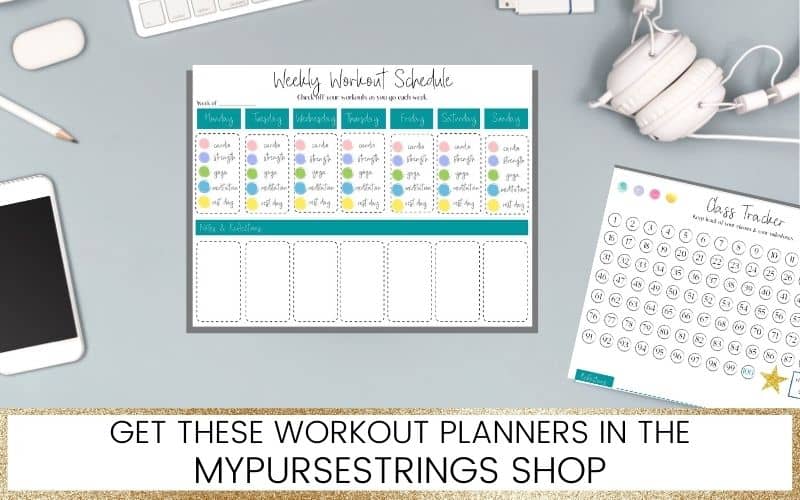 Related Peloton Blog Posts:
Peloton 101: Everything A New Rider Wants to Know (But Was Afraid to Ask)
Surprising Past Careers of Peloton Instructors
The Best Spin Bikes to Use with the Peloton App
The Best Peloton Theme Rides and Soundtracks Rides
Save
Save
Save
Save
Save
Save
Save
Save
Save
Save
Save
Save
Save
Save
Save
Save
Save
Save
Save
Save
Save