The first time I heard about an electric bike, I'm sure I rolled my eyes. Why would someone need an electric bike?
Who Uses Electric Bikes?
Nearly everyone could benefit from an electric bike including:
commuters
students
anyone trying to reduce their carbon footprint
the elderly
those with physical limitations
those living in hilly areas
someone trying to keep up with more skilled riders
those looking to add a bit of fun to their rides
Health Benefits
Electric bikes get people who may not otherwise ride a bicycle, outdoors, active and biking.
For others, it motivates them to go further, cycle longer, and ride harder.
Biking reduces stress, gets your heart pumping, burns calories and adds muscle. With an electric bike, if you don't pedal, you don't move.
Environmental Benefits
In the United States, many think of biking as a weekend past time or something children do. In Europe, it's a way of life. In Denmark, only slightly more than half of the population owns a car, while 90 percent own a bike. And the number one selling electric vehicle in the world just happens to be the e-bike.
When you choose to bike rather than utilizing other transportation options, not only do you eliminate car emissions, you also reduce damage to roadways and eliminate the need for an expensive separate infrastructure like those for cars and trains.
Electric Bike Alternative: The Hill Topper Electric Bike Kit
What if I told you that you don't need to buy an electric bike? That you could use the bike sitting in your garage and transform it into an e-bike in minutes.
And, do you really want one more piece of equipment taking up space in your garage?
Note: This post contains affiliate links. That means that if you make a purchase through one of these links, I may receive a small fee. As usual, I only write about products that I know and love.
My in-laws are both active and in their seventies. In fact, my mother-in-law is a member of bike clubs, hiking clubs, and ski clubs. She climbed Mt. Kilimanjaro for her 65th birthday, if that gives you any indication of her fitness level.
They go on long bike rides together but my father-in-law grew frustrated. Rather than walking his bike up steep hills, he decided to invest in an electric bike kit. He's been recommending it ever since. So, who better to interview for this blog post than him?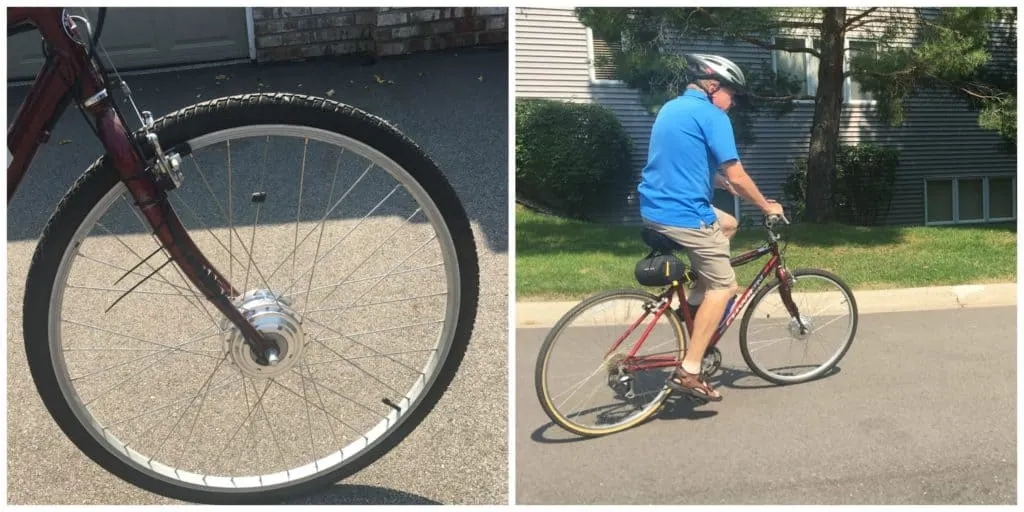 How Does it Work?
Electric bikes come with a steep price tag. Many popular brands start at $3,000. The Hill Topper Electric Bike Kit by Clean Republic enables you to change out your front wheel with an electric component for a fraction of the price.
Instead of buying an entire electric bike, you replace the front wheel of your bike with an electric component. Select your wheel size and desired lithium-battery size. Depending on desired distance range (12 or 20 miles) and wheel size, prices vary slightly. You can also purchase a higher voltage battery.

Weight
The Hill Topper adds minimal weight to your bike, typically under 5 pounds, making it the lightest electric kit on the market. This reduces drag while riding and makes for easier portability of your bike.
It also gives greater control and maneuverability to the rider than a typical, heavier electric bike.
How Do You Use It?
How and when you use the electrical component is entirely up to you. Simply, press the power button on the handlebars and go. You can choose to use it all the time, as an extra boost to catch up to others or assist with hills, or just for fun.
The average speed, without pedaling, is 15 mph.

Remember, if you use the electric capacity only as needed, your battery power will likely last for more than one ride. For example, let's say you go on a 30-mile bike ride with a 12-mile range battery. Assuming you pedal for the majority of the ride, your battery level will barely go down. My father-in-law has never run out of battery juice on a ride.
The Future of E-Bikes
My in-laws live in Minneapolis, a bike rider's dream, with connected bike paths everywhere. I live in Northern Westchester, where my hilly neighborhood makes my heart pound simply walking the dog. In order for me to get to a bike path, I need to attach a bike to a car rack and drive there. An electric bike would change things.
Think about it… Grandparents no longer resemble those of years past. My own mother works out at the gym daily. The aging baby boomer population maintains active lifestyles. Add millennials to the mix, who have a greater eco-conscious mindset than ever before, and it's not hard to imagine e-bikes growing in popularity.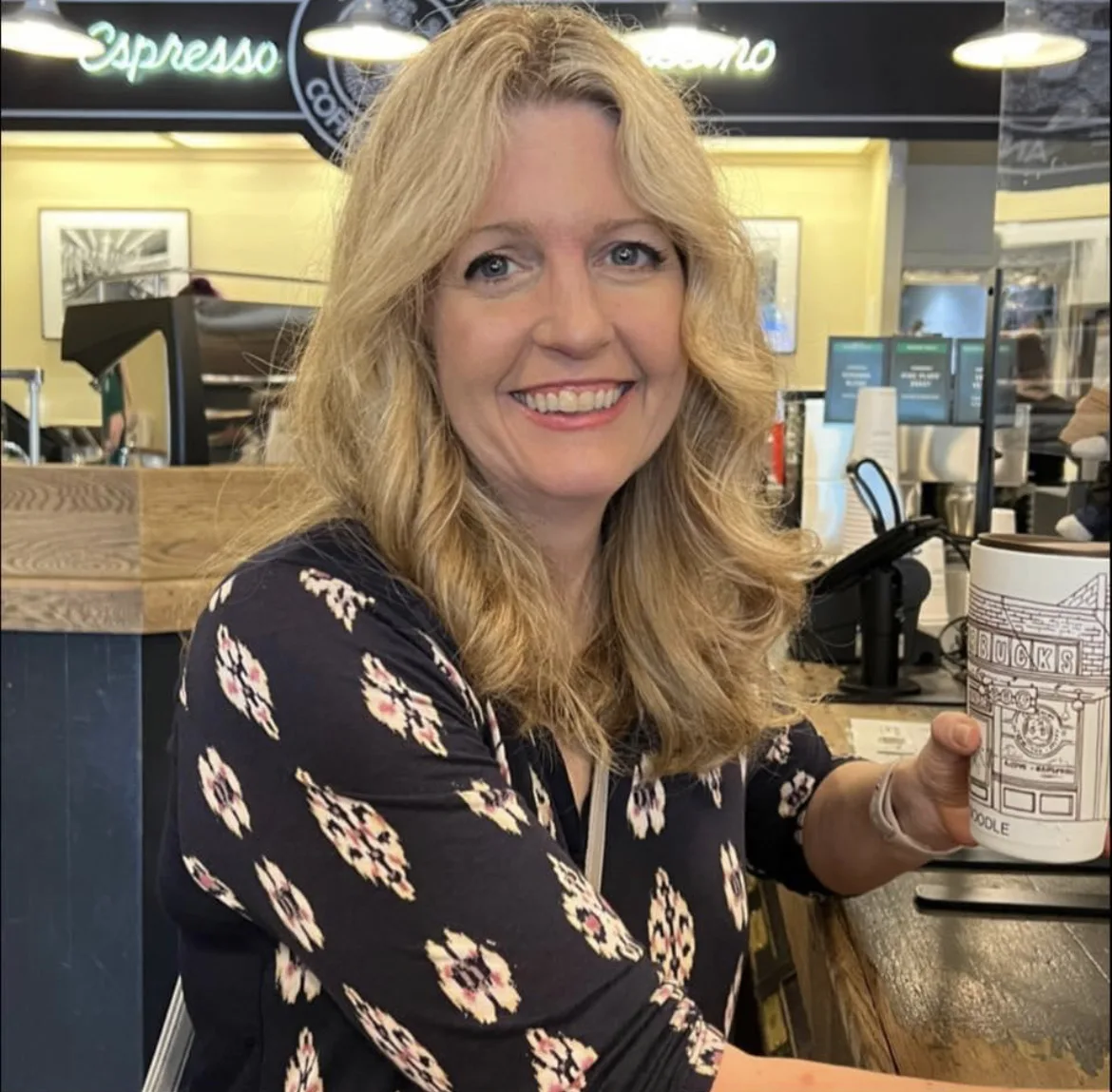 Michelle Platt is a former attorney and teacher who loves to do the research so you don't have to. She takes a deep dive into each topic and writes about her wellness journey here. She loves trying out new workouts and products to share with you. She is currently completing her personal training certification. This native New Yorker recently made the move to the suburbs of Minneapolis, where she lives with her husband, two kids, and two dogs.