Even before the big shutdown of 2020, I had stopped going to the gym and worked out exclusively at home. But when my kids were babies and when I was single, I loved going to the gym. So, when I got a chance to check out a free class at Orangetheory, I decided to finally see what the hype was about.
This post contains affiliate links. See my disclosure policy for more information.
What is Orangetheory?
Orangetheory Fitness or OTF, a national chain of boutique fitness centers, offers a one-hour workout based upon heart-rate based interval training using five heart rate zones.
The goal is to focus on zones 2,3,4 during most of the workout and then get to zones 4 and 5 (the "orange zone") to achieve after-burn during the treadmill portion. The after-burn is the effect where you continue to burn calories, burn fat, and boost your metabolism even after your workout ends.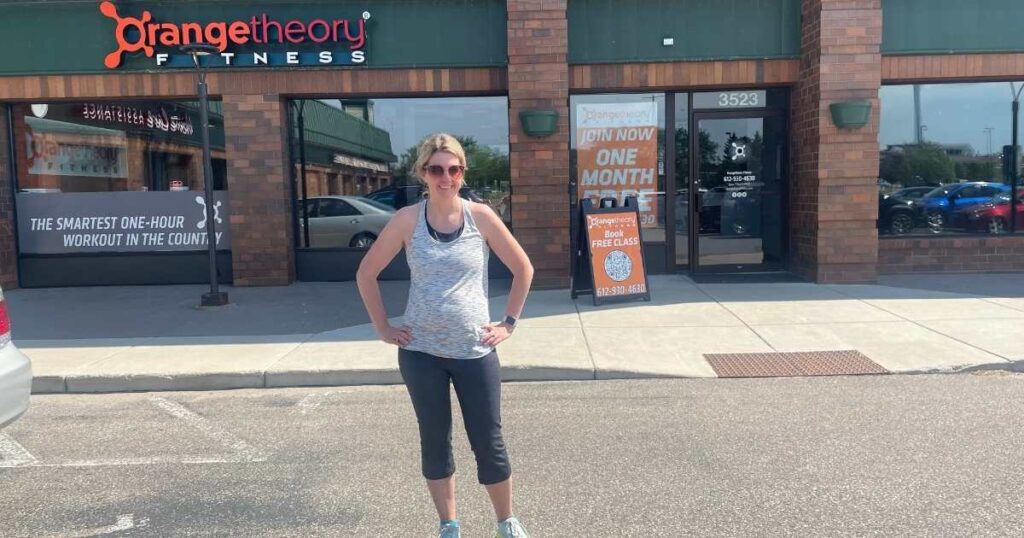 How Much is Orangetheory?
It varies by location but for the most part, membership fees start at $59 for a basic membership (four classes per month) and go up to about $159 for an unlimited membership. They do run occasional specials. I attended for free as part of a Friends and Family event and in the month of June, they offered a discounted rate for both teachers and students.
Peloton Membership
There are two types of Peloton memberships: the Digital Membership (you use your own equipment) or the All Access Membership where you can take advantage of all the metrics via a Peloton Bike or Tread. You'll pay $12.99 per person for the Peloton Digital Membership or $44 per month for the All-Access Membership.
If you want to use the new Peloton Guide, that's included in the All-Access Membership but it will cost you $24 per month if you only have a Digital Membership. This price will rise to $44 in 2023.
What Equipment is Used During an OTF class?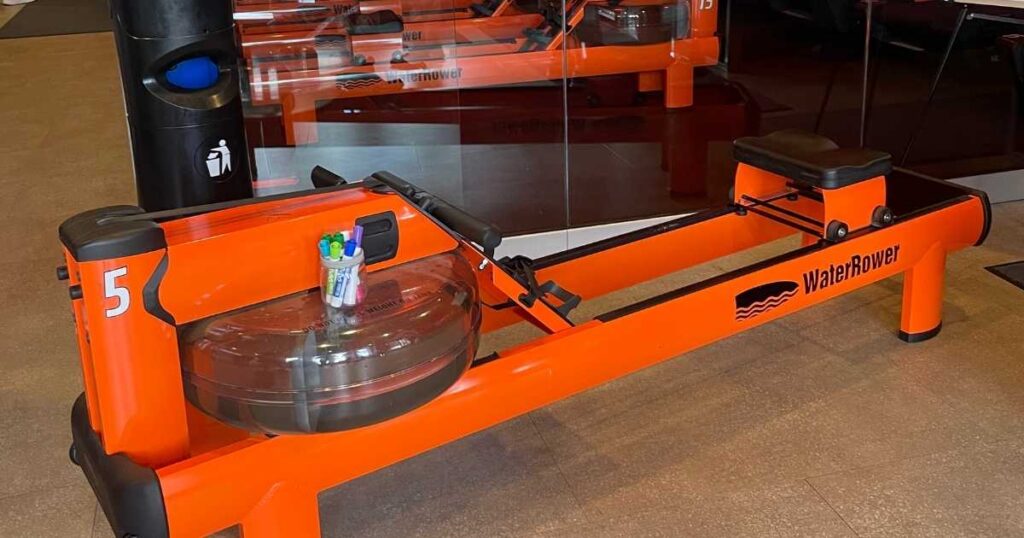 You will do both cardio and strength training at Orangetheory.
There are three areas: rower, treadmill, and floor equipment. The instructor calls out to each section throughout the hour workout session. You alternate throughout to each section. We only had two groups that day, so our instructor referred to the other section as the ghost area.
Water Rower
About a third of our 60-minute session was spent on the rower. I was assigned Rower #2 and used the same number to find my treadmill and place in the floor section.
The instructor showed us all how to adjust our foot straps, proper seat alignment, and how to use our whole bodies in the movement.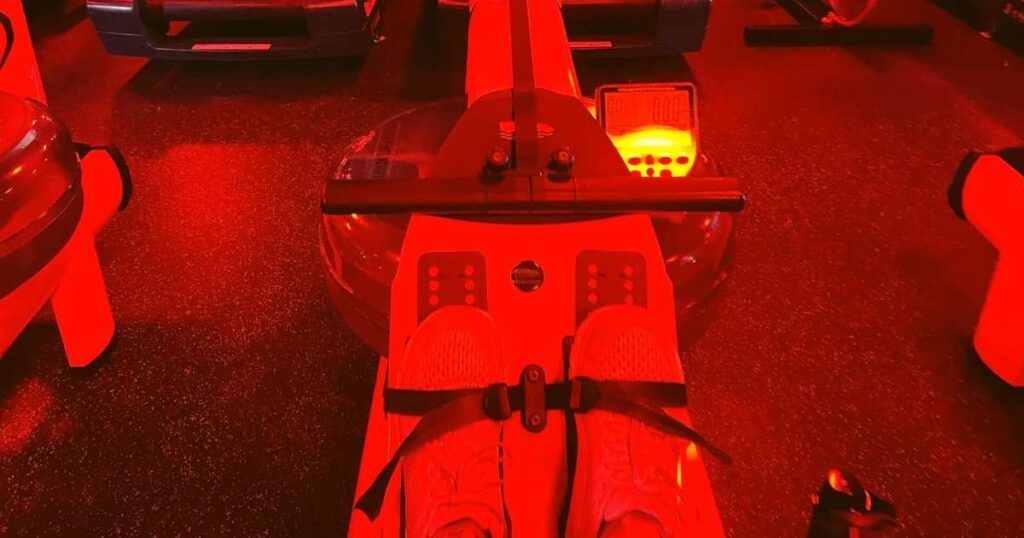 This was my first time using a water rower and it was my favorite part of the OTF program. The time went by very quickly and I found it overall fun and even relaxing once I found my rhythm.
Official Rower of OTF

We started with a quick warmup, then went at a fast pace, got off the machine, then did some jump squats and repeated this a couple of times until me moved to the Floor area.
Floor
This year, I really dedicated more time to strength training and I was excited to see Orangetheory's take on it. There was a TV in the corner of the room up near the ceiling that showed us the moves and the order in which to proceed. We started with a dumbbell lateral lunge, 4 movements on each side, which we repeated twice.
We used the TRX bands to do some squats into dumbbell curls. I was hoping for some more TRX time as I have my own at home and other than following along with YouTube videos, I have a hard time coming up with a program.
We also did some Superman pushups, and Arnold presses. Dumbbells started at 10 lbs and went up to 25 pounds. I changed off from 10s, 12s, and 15s.
Although the floor time went fast, I had a hard time seeing the TV. I found myself inching closer to squint at it. Sometimes, I followed the person next to me, who later told me she modifies and does her own thing a lot. This meant I didn't always do the right exercise at the right time. And since everyone is going at their own pace, it's a bit disorienting.
Treadmill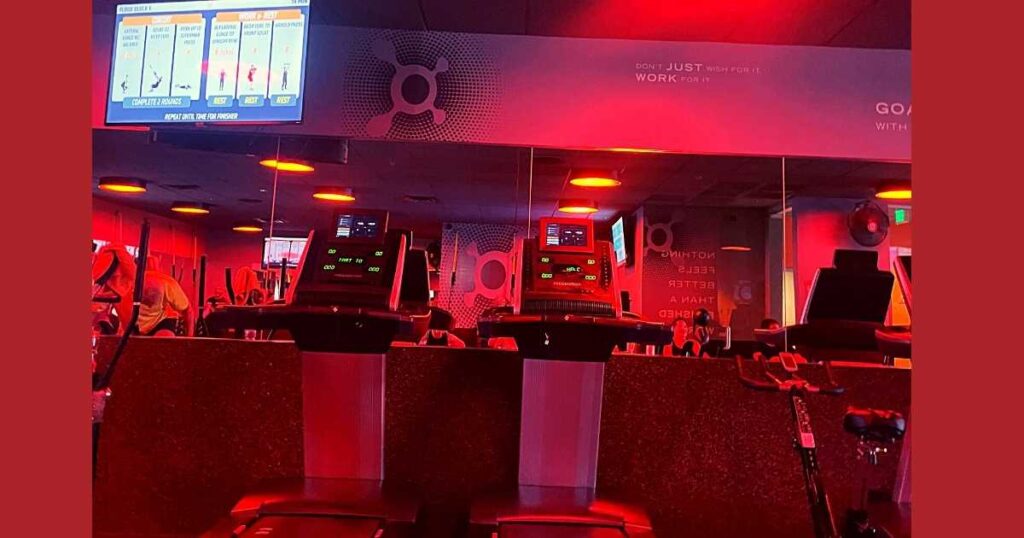 I have a treadmill at home and use the Peloton app so running on a treadmill is not new to me.
On the treadmill, we had the option to either run or power walk at an incline. I started off power walking but soon switched over to running. The instructor would tell us to be at our base, push, or all-out. Our base was a 1% incline at 3.0 speed.
We would run for about a minute, then recover for about 30 seconds or so. We never ran for more than a couple of minutes. Even in that short time, I found my mind wandering and wishing I could play my own music or watch a show.
Some members chose to use a bike or elliptical during the treadmill portion.
What Equipment Do You Use During a Peloton Class?
When I first started using the Peloton app, the company had only spin classes. Peloton has since expanded its classes to include everything from yoga, outdoor runs, Pilates, and more. Sometimes you need no equipment and for others, you need a treadmill or spin bike.
In the last two years, Peloton has made strength training a huge part of its programming, which I love.
Orangetheory Community
Our instructor, Rachel, had us turn to the person next to us a few times during the class to ask each other random questions:
Do you like pineapple on your pizza? No
What's your favorite ice cream flavor? Mine, Moose Tracks.
I found out the woman next to me attends class about 5 times per week. (When I belonged to a traditional gym, I never went five times per week. However, since owning a Peloton, I work 6-7 days per week).
There were charts plastered over the walls encouraging members to join various challenges. Afterwards, there was a no-shower happy hour. For once in my life, I was not in the mood to chit chat, so I bowed out after a few minutes.
Orangetheory Heart Rate Training (HIIT)
Orangetheory's whole model is based upon heart rate training. You wear a special heart rate monitor called the OTbeat heart rate monitor which you can either rent or buy. There are five zones: grey, blue, green, orange, and red.
In fact, you earn splat points by keeping your heart rate in either zones 4 or 5 for 12 minutes of your workout to get the full benefit of the after burn. During the class itself, you will see your name and the color of your heart rate zone with a number projected onto a screen, alongside everyone else.
You can track your splat points on the OTF app.
Unfortunately, their heart rate tracking system didn't work the day I was there so I couldn't track mine on the screen. Instead, we all used perceived effort to gauge our zones.
Peloton Heart Rate Training
Peloton offers many HIIT classes including Tabata classes, HIIT classes, and power zone classes. You don't have to wear a heart rate monitor during class but I recommend that you do.
Orangetheory Motivation
It seems that members gain their motivation to keep coming in a few ways:
positive, supportive environment: everyone was very encouraging
splat points: try to beat your splat points from last time
the workout changes each time you take a class so you don't get bored
challenges
the instructor: she knew everyone's name and called out to them during class
Peloton Motivation
Peloton members get motivated by:
the amazing instructors: you'll want to follow them on social media too
high fives: virtually give another member a high five during a workout)
badges: you'll earn them for milestones (getting to a certain number in each type of workout, for example, 100 runs), keeping a streak going, or taking specific classes.
the online community, both on Facebook and Instagram
the variety of classes
Peloton Community
Many of my friends don't have a Peloton because they say they would miss their in-person community at their gym. I used to think this too but there is no shortage of community within Peloton.
The instructors themselves make you feel like you know them and most of them ooze charm and charisma. Motivational mantras roll off their tongues and you feel like you are part of something big.
Peloton vs. Orangetheory: which comes out on top?
For me, there's a clear winner. Granted, I've been taking Peloton classes for years now and only took one Orangetheory class. I love the Peloton music, watching and listening to the Peloton instructors, and choosing my own classes. I don't have to wait for a gym to open or get there before it closes. I can exercise for five minutes or 90 minutes. And I don't ever get bored.
Which is best for you?
That all depends on you. I hope this helps you to make a decision.
Some other questions to ask yourself: Are you a person who can self-motivate? Do you have an hour in your day, plus travel, to work out? Do you prefer a live instructor and other people around you while you work out? Are you new to exercise and need demonstrations? Do you already know what you're doing for the most part?
Original Peloton BIke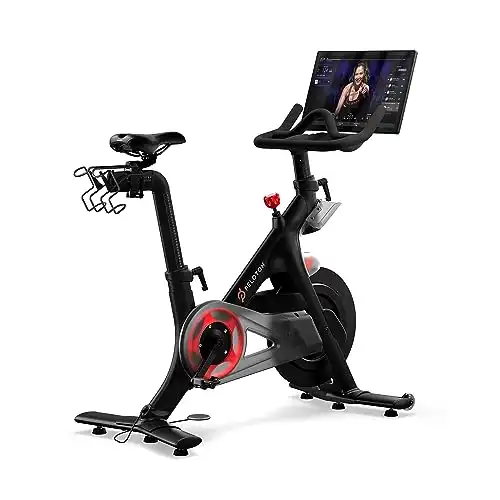 Final Thoughts
The best workout for you is the one you stick with, the one that gets results, and the one you love.
For me, Peloton changed my life. I have not missed a week of working out in four years. I exercise when my kids are sick, when I only have a few minutes in my day, at night, in the morning, on snow days, on vacation, and even during my long-distance move.
My advice, try them both out. Let me know what you think in the comments.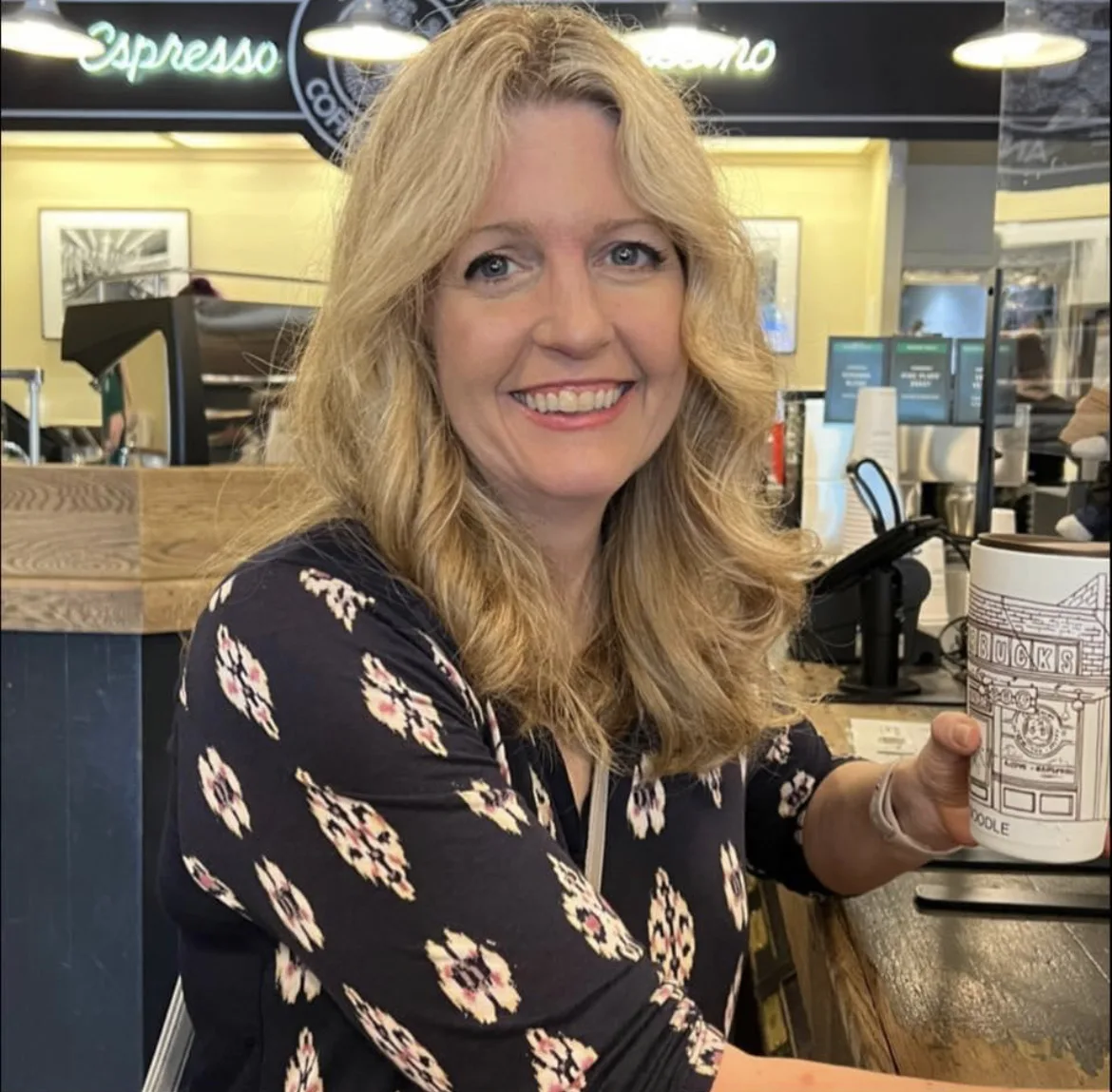 Michelle Platt is a former attorney and teacher who loves to do the research so you don't have to. She takes a deep dive into each topic and writes about her wellness journey here. She loves trying out new workouts and products to share with you. She is currently completing her personal training certification. This native New Yorker recently made the move to the suburbs of Minneapolis, where she lives with her husband, two kids, and two dogs.