If you have a Peloton at home or have been using the app like me, you may have heard about "Magic Pants." What are these pants and why are they so magical?
Magic Pants are basically any pair of fun printed colorful leggings that motivate you, inspire you, and make you smile. Is there a cause close to your heart, some '80's nostalgia, or a favorite dog breed? I guarantee that you can find magic pants to match your style and personality. So, take those basic black leggings and stash them in the back of your closet.
And the best thing about riding at home? No judgments.
Classic and Fun
I'm a Sucker for French Bulldogs
When I'm not shopping on Amazon or Poshmark, you'll find me searching Etsy. We purchased half of the decor and furniture for our house from Etsy. I suggest reading reviews carefully just as you would on Amazon. As with all of my blog posts, I spend an excessive amount of time ignoring my family in order to research products. As an Amazon and Etsy affiliate, I receive a small percentage of any sales made through my links.
Not a French Bulldog fan? Search on Etsy and I bet you'll find your breed. Otherwise, you may ask a vendor to customize a product for you. In my experience, most vendors on Etsy are more than happy to do so. I've had vendors seek out specific fabrics to meet my needs at no additional cost.
Skulls
This Etsy vendor also makes unicorn printed leggings. Although she is located in the United Kingdom, she will ship for under $12 to my home in New York.
Superhero

Featured heroes include Wonder Woman, the Hulk, and Spiderman. What's more magical than superpowers?
Inspired

It doesn't get more inspiring than an astronaut on the moon. Oh, and Frida Kahlo's eyebrows exude fierceness.
3/4 Length/Capri
Despite having a fan blasting throughout my workout, ultimately at some point, I strip down to my sports bra (yet, another reason that I'm happy to be a home rider). I often wear 3/4 length pants to keep cool.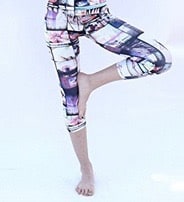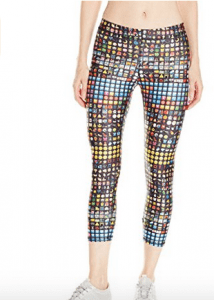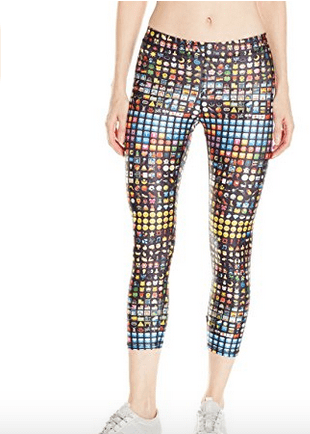 Scenes from Southern California can always brighten my mood, especially when I'm working out indoors, looking at heaps of snow through my windows. I like these emoji pants that match everything without being overly cutesy.
Magic Pants for Men
It was hard for me to narrow it down to under 15 pairs. Do you own Magic Pants? Please share below. Also, if you follow me on Instagram, mention me @mypursestrings and hashtag #magicpants. Look forward to seeing yours.
Save
Save
Save
Save
Save
Save
Save
Save
Save
Save
Save
Save
Save
Save
Save
Save
Save
Save
Save
Save
Save
Save
Save
Save
Save
Save
Save
Save
Save
Save
Save
Save
Save
Save
Save
Save
Save
Save
Save
Save
Save
Save