While Lululemon apparel is known for its quality, it often comes with a high price tag. In this post, I'll share proven tips for getting the most value out of your investment, including how to save money and make use of Lululemon's alteration services.
If you take good care of your Lululemon clothes, they last a long time. Some of my favorite pieces are older than my teenage son.
It's nice to know that if you fall in love with an item and it doesn't fit right, Lululemon offers free alterations and hemming services.
This post contains affiliate links. See my disclosure policy for more information.
What You Need to Know:
Lululemon offers alteration services in retail stores only.
No receipt is needed to verify purchase.
Online and outlet items qualify.
Understanding Lululemon Alterations
If you're a fan of Lululemon, you know they love to build relationships with their customer base. Whether it's offering free group fitness classes in-store, connecting with local fitness experts and enthusiasts as part of their Sweat Collective program, or helping you style an outfit, they want to make their loyal customers happy.
But perhaps the best of the Lululemon shopping secrets is their complimentary hemming services.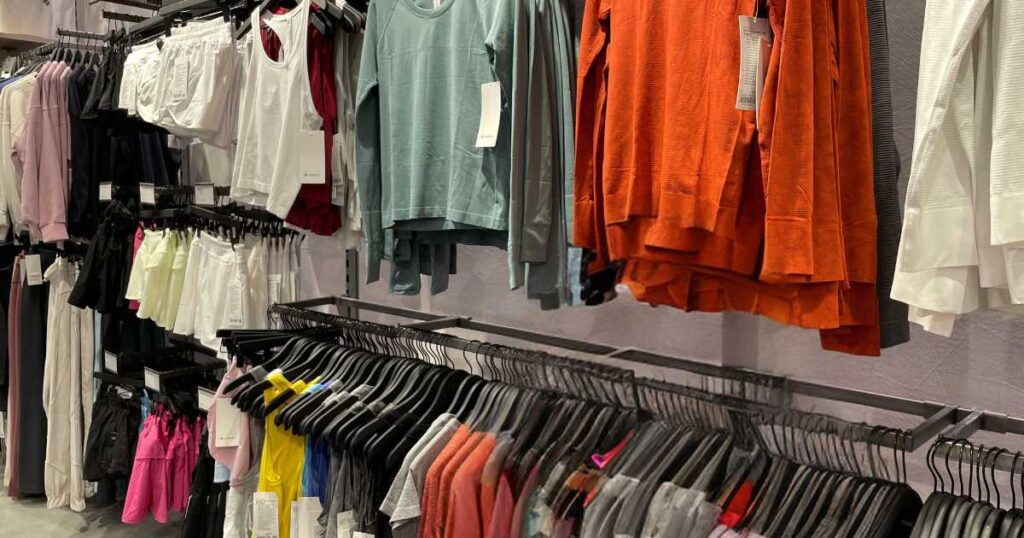 How It Works
If it's a Lululemon item that needs hemming, either a top or pair of pants, they will hem it for you free of charge.
Tops Alterations
If you need alterations on your tops, you can get them hemmed or shortened to your desired length. This is great if you want a more customized fit or if you find that a top is too long for your liking. In addition to hemming, you can usually get your top's straps adjusted if they are too long.
Bottoms Alterations: Pants, Leggings, Shorts, Skirts
Lululemon's pants and leggings are popular for their fit, stretch, and comfort.
How often have you tried on pants bunching on the bottom or dragging on the ground, but you don't want to pay extra to find a tailor to fix it? Lululemon makes it so easy to get them hemmed to the proper length.
This is especially true for petite shoppers, teens, and tweens who often find Lululemon pants too long.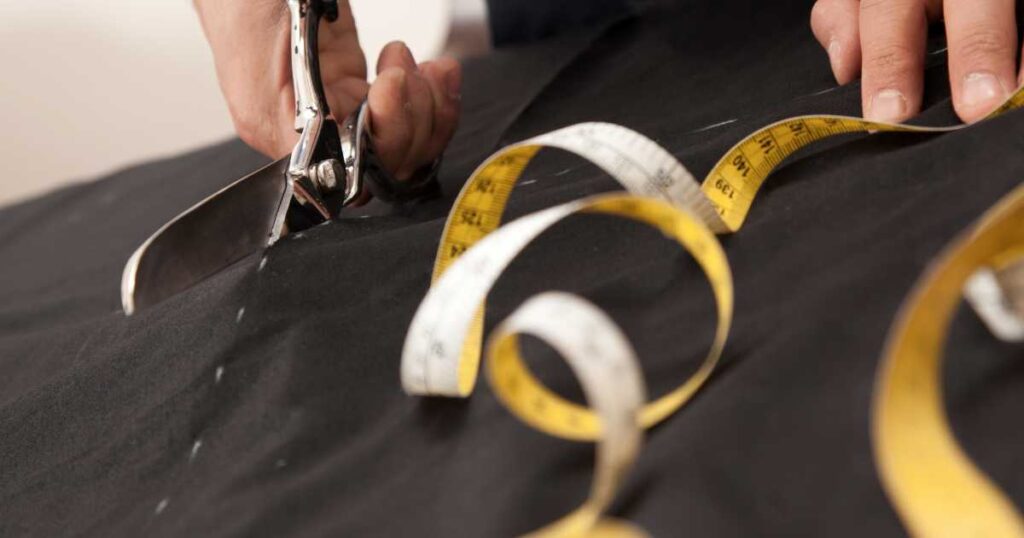 In-Store Purchases
While in the fitting room of your local store if you find the pants are too long or a top that needs hemming, just approach a store associate. They'll assist with setting up alterations, take down your details, hand you a receipt, and let you know when the item is ready for pickup.
They will pin the hem exactly where you want it, so you can be sure that the final product will be exactly what you're looking for.
If you're unsure whether or not your item qualifies for alteration, simply ask an educator in-store.
You don't even need the receipt or its tags.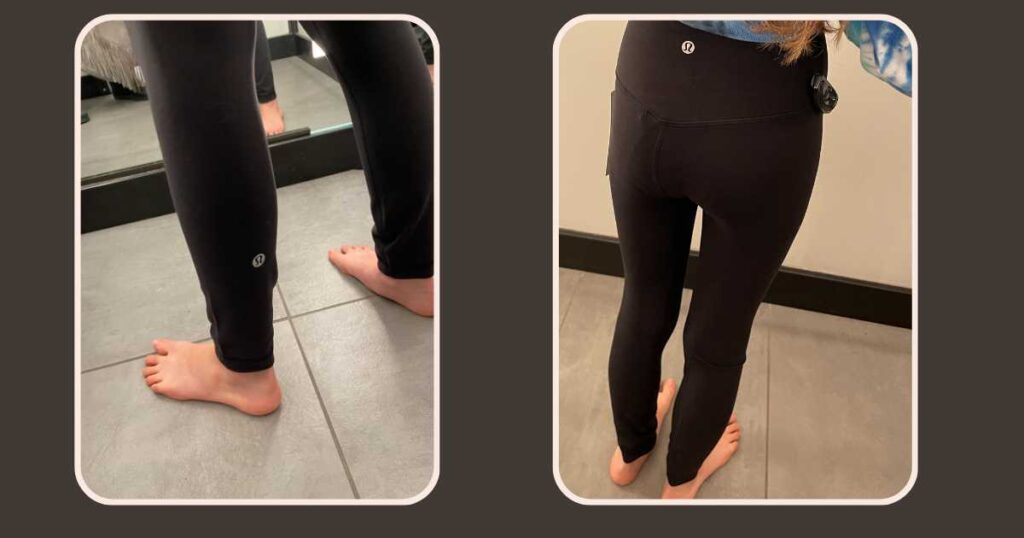 Online Purchases
For Lululemon app or online orders you want hemmed, you must physically go into a store to request alterations. If you don't live near a store and it's inconvenient to get there, they will hold onto your altered items for six months.
While shopping online, if you're unsure about the fit, Lululemon offers a virtual shopping appointment service over video chat, where you can get personalized recommendations from a real person.
Once you place your order, you can track it through your account on the Lululemon website. When your order arrives, try on the item and make note of any alterations you need. You can take measurements yourself or take it to the nearest Lululemon store for them to do it.
Lululemon also offers free shipping and free returns, so you don't have to worry about any additional costs.
Quality and Fit
Lululemon really stands behind the quality of their clothes. When it comes to their alteration services, you're in good hands. The tailors there will tweak and hem your items with the same level of detail and care that they were originally made with.
Your Lululemon pieces will have the same quality and durability, even after alterations. And if you're not happy, they will try to make it right with an exchange or re-altering.
Measurements
To ensure the best possible fit for your altered gear, Lululemon's educators will take precise measurements of your body. Make sure to wear the shoes you'll likely wear with the outfit to ensure that you get the optimal hem length.
Check out MyPurseStrings on Substack. Get the newest blog posts, my favorite finds, and read all new and past newsletters there.
Sale Items
I love finding a great deal. And, it's amazing that this free hemming service applies to not just full-price items but also those I buy on sale.
Lululemon Warehouse Sales
While only regular Lululemon stores can do alterations, you can hem items bought at warehouse sales, too.
Outlet Stores and Purchases
No Lululemon outlet stores offer alterations. However, I was surprised to learn that even pieces purchased at the outlet may be altered by bringing them into a Lululemon outlet store.
And of course, if you buy something from Lululemon's We Made Too Much section of their website or app, essentially their online outlet, you can get those items altered too.
Lululemon Members
Lululemon started their own free membership program with specific loyalty perks. They say that free hemming is available to its members, but in actuality, anyone can get their Lululemon products can hemmed.
Old Lululemon Clothes
What most people don't realize is that you can get free hemming services on items purchased a long time ago, even without a receipt.
Sure, you can try on a pair of Lululemon leggings in store and realize right away that they don't fit right and inquire about alterations, but you can also dig through your closet and find an old pair of pants and bring it in.
You can even ask Lululemon to take a full-length pair of leggings and turn them even into biker shorts. Not every store will do this, but it's worth asking.
Discontinued Lululemon Items
Lots of Lululemon items become discontinued. It doesn't matter if Lululemon no longer carries it. If it's one of their products, you can bring it into your local Lululemon shop and get it altered.
Ripped Clothes
Lululemon offers a one-year quality guarantee from purchase date, and stands behind any product that rips due to manufacturer defect, for example, a split seam.
If it's not due to a defect, they will not repair it. However, depending on where the rip or pull is, you may be able to creatively salvage the item by simply having it hemmed. For example, turn your longer pants into cropped pants.
Lululemon has the right to refuse clothing, for example, if it's already been altered or "does not meet their quality standards." Clothes should be clean before being hemmed.
Other Alterations
While they will hem your clothes, Lululemon is not in the business of full-fledged tailoring services.
They will not usually take in or let out waistbands or change its design. For example, you can't ask them to take your Swifly long-sleeve top and ask them to cut the sleeves into a T-shirt. But I'm sure your local tailors can do that for you.
Turnaround Time
Lululemon says on their website that altered clothes are available for pickup with 3 or 7 business days at pop-up stores.
Returns After Alterations
Lululemon stands behind their tailoring, and if you are not happy with the job they did (wrong thread colors, too long, or too short), let them know.
Lululemon Hemming Services Appointments
You do not need an appointment for hemming services. However, you may want to call beforehand to see when they can accommodate you.
My Personal Experience
My teen daughter is petite, too little for most tops. She is still growing, so I try to save money when shopping for her. I check the sales rack, the We Made Too Much section of their website, set up alerts for out-of-stock items on their app, and shop the outlets.
When I find a deal, I grab it. However, the cropped pants are too short, and the regular pants are often too long. Because of Lululemon's free hemming policy, she can find a pair of leggings that fit her.
This is a service that not all Lululemon customers know about. It's expensive to have clothing tailored, even for simple hems. That's why I wanted to share this information with you.
Other Lululemon Perks
Some people qualify for discounts. If you are a first responder, doctor, or medical personnel, you can save. Also, some student athletes, coaches, fitness instructors, and personal trainers like me can qualify for a discount. Knowing you get free alterations is just another perk.
Check out some of my other Lululemon posts here: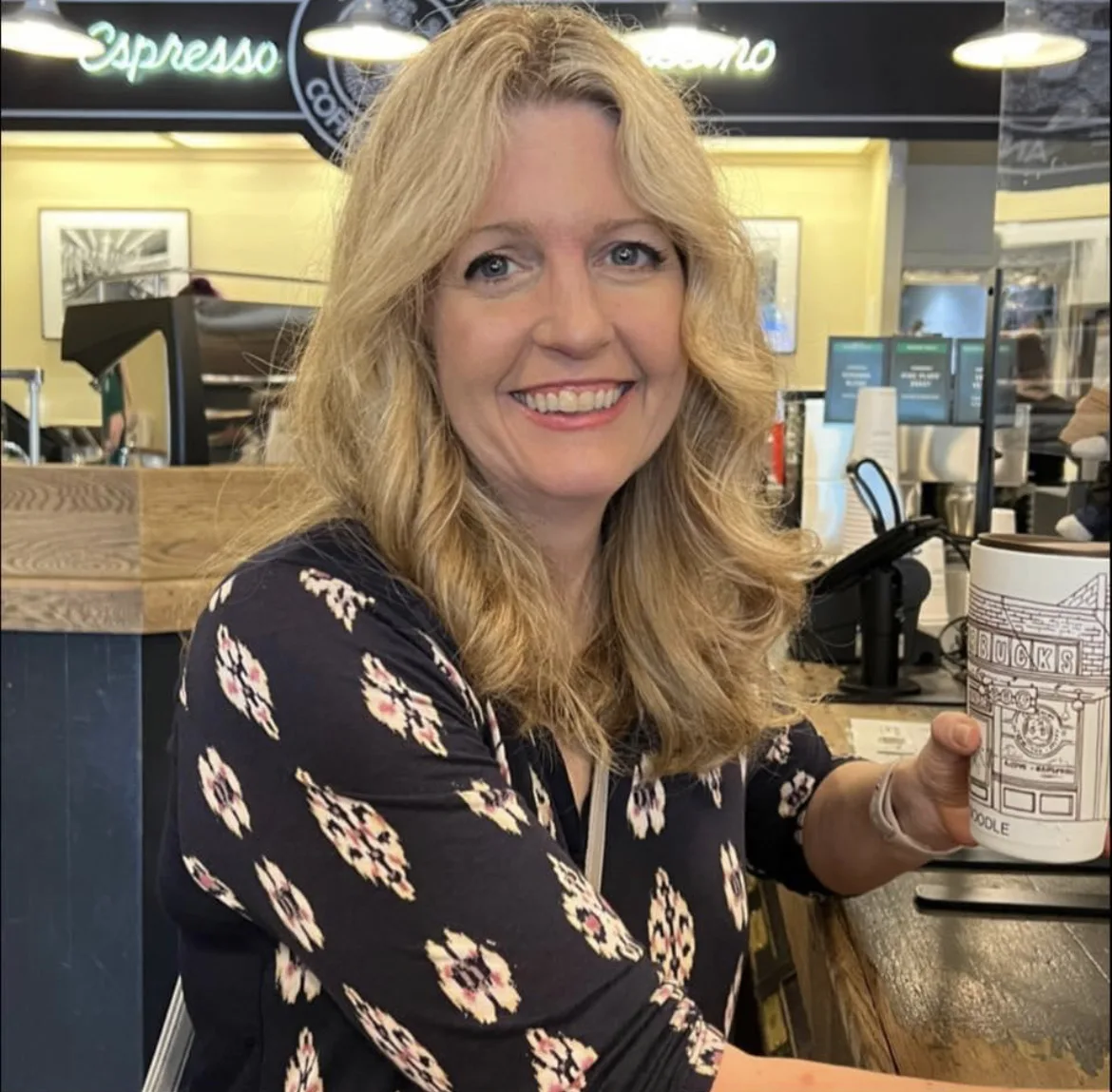 Michelle Platt is a content creator and certified personal trainer. Proving it's never to late to reinvent yourself, she's a former attorney and teacher who loves to do the research so you don't have to. She takes a deep dive into each topic and writes about her wellness journey here. She loves trying out new workouts, fitness tips, healthy foods, and products to share with you. This native New Yorker recently made the move to the suburbs of Minneapolis, where she lives with her husband, two kids, and two dogs.