I almost caved and bought the Dyson Supersonic Hair Dryer, which I'm sure is amazing . . . but it's over 400 bucks.
I have long, coarse, wavy (a more accurate description is frizzy) hair. Every salon recommends Keratin to me.
I have the kind of hair that a salon blocks out more time to do. It's the type of hair that another stylist calls over an associate to help her out when drying my hair.
When I style my hair myself, I lose interest somewhere in the drying process. Pure boredom. As a result, my hair never looks anything close to the results I achieve in a salon.
I knew the Dyson would cut my drying time down significantly. Yet my hairstylist told me he heard mixed reviews. And, I realized I still would have to do the styling (not my forte). So, I hesitated. And, I'm glad I did.
The Revlon One-Step Hair Dryer and Volumizer
This post contains affiliate links. See my disclosure policy for more information.
I first heard about this dryer on a Facebook group. There had been threads upon threads about the Dyson. Finally, someone shared the Revlon One-Step Hair Dryer and Volumizer and how well it performed.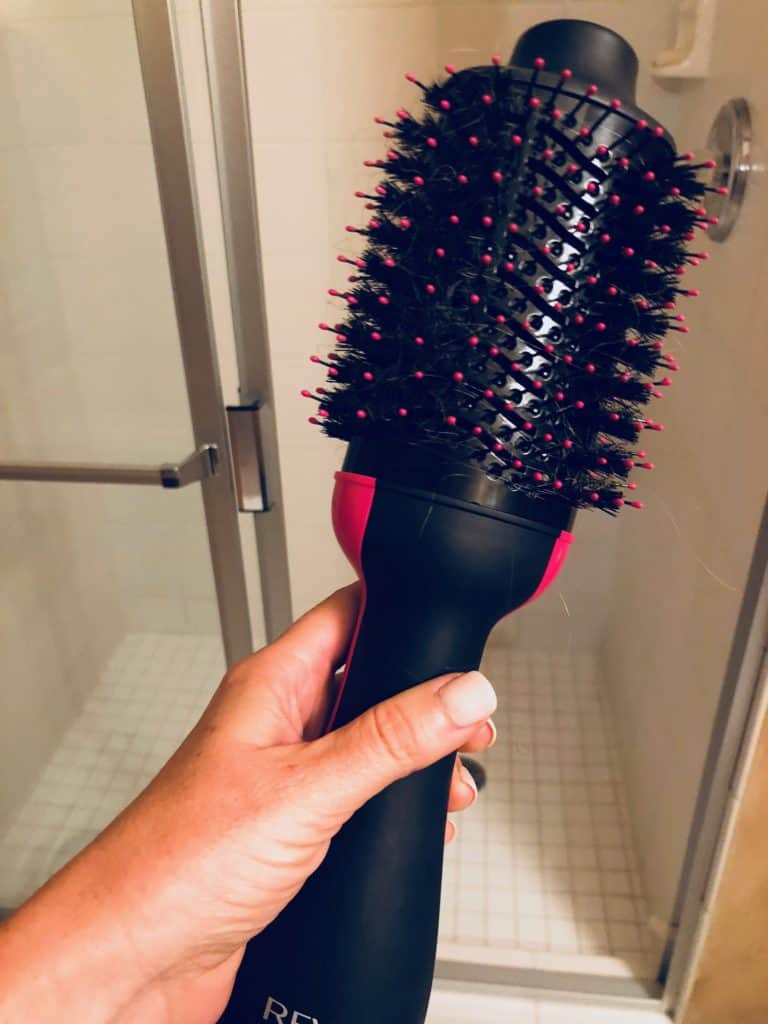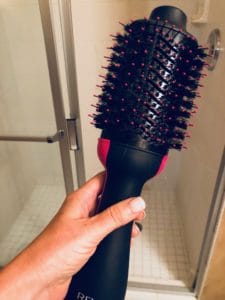 I ordered it right then and there.
Although, the term volumizer scared me a bit.
Since then, at least a hundred women have shared their results on that Facebook group. It's honestly amazing!
What Makes the Revlon One-Step Hair Dryer So Special?
My Normal Hairstyling Routine
I've pretty much given up on getting good results from a brush and hairdryer alone.
Let's be honest, most days I throw my hair into a ponytail. Otherwise, I spray some dry shampoo onto my hair and call it a day. (Living Proof Dry Shampoo works for me. I even use it after workouts).
On the rare night out, this is my routine: dry my hair with my blow dryer 90 percent, focusing on the roots. Then I use my spin brush to style, followed by either a flatiron, curling iron, or both. (I've also tried hot air brushes that don't spin but they did nothing to dry my hair).
Until now, I've been happy with all of my hair styling products. That was before I knew better.
The key to the Revlon brush is that dries and styles.
Remember, this all takes about 45 minutes-plus of active work on my part.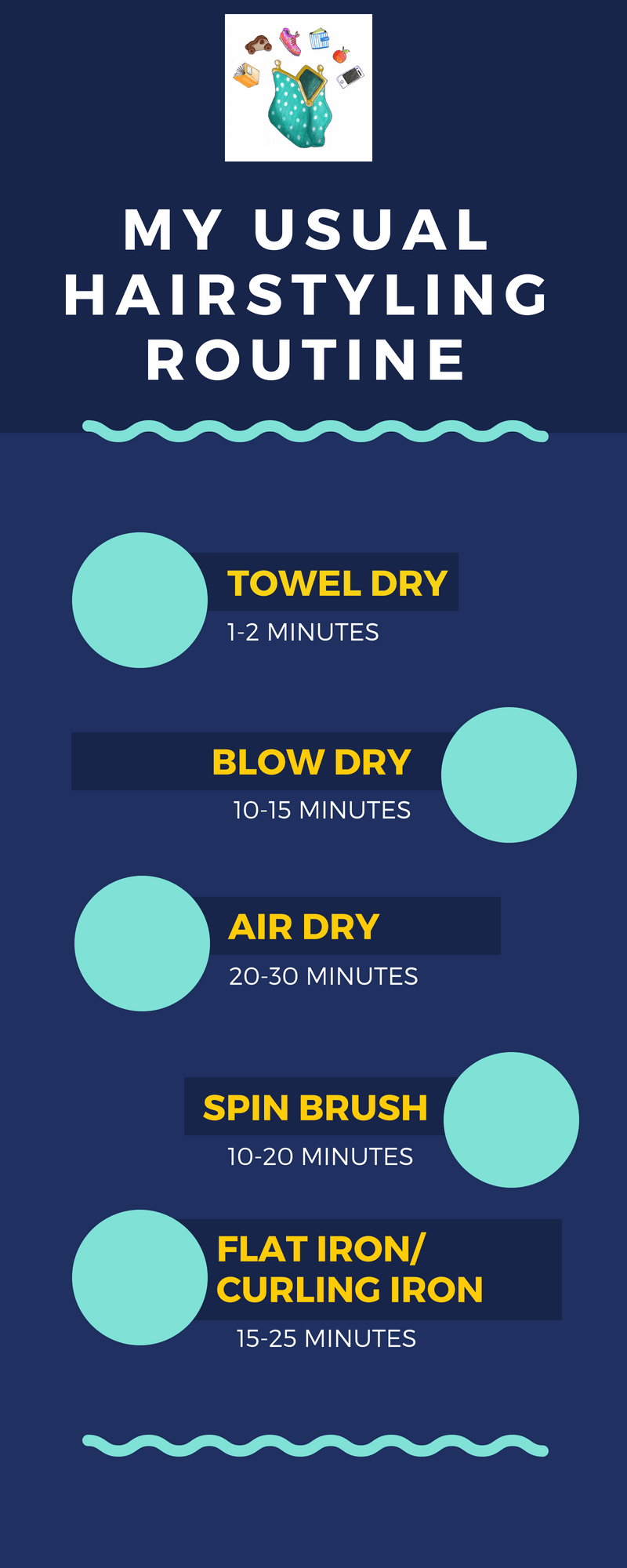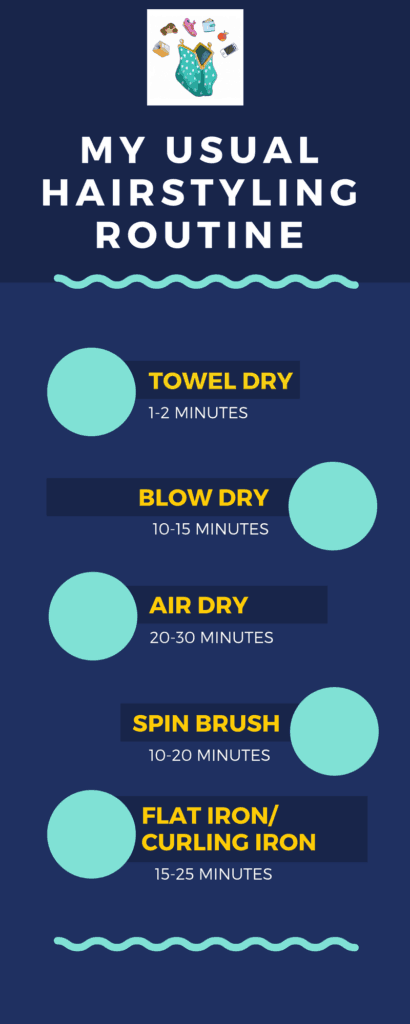 My New Routine with the Revlon One-Step Hair Dryer
Unlike my Babyliss rotating hair brush, the Revlon brush does not spin.
While my spin brush heated up, it never had enough power to dry my hair.
The Revlon brush not only gets much hotter than my spin brush, but it blows the hot air like a hairdryer would.
I've heard that some people pre-dry their roots for a few minutes with a regular hairdryer before using the Revlon. This isn't a bad idea since I spend a significant amount of time focusing on the roots.
I section my hair as I would normally. The Revlon brush dries each section in about 1 to 2 minutes.
The brush is oval in shape. Each time I've used it, I've learned a bit more about how to style my hair, flipping the ends under or out.
I haven't needed a flat iron afterward but I could see how that might keep it sleek throughout the day.
It has three settings: high (needed for my hair), low, and cool. For my last step, I've used the cool setting and my hair appears shiny and tame.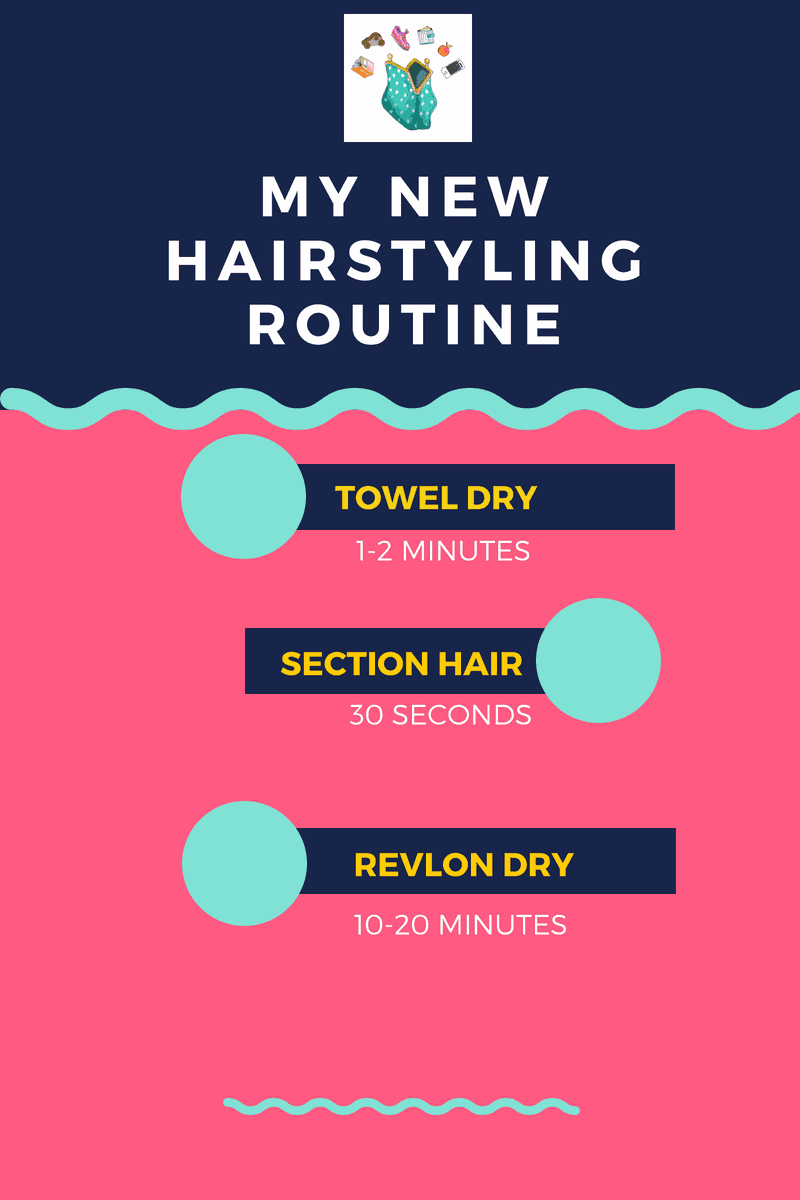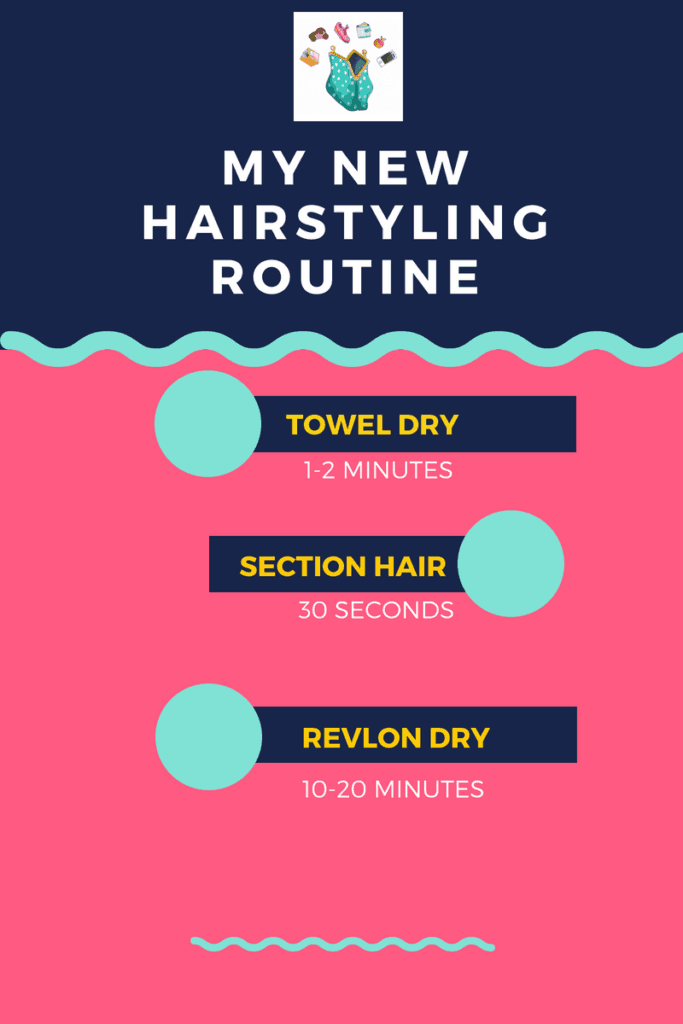 PROS:
Time-saver

Sleek results

Does not require coordination or skill normally associated with styling hair
CONS:
Louder than my usual hair dryer

Brush gets very hot. A heat protectant is recommended.

Pulling on wet hair could possibly damage hair. Drying hair at the roots with a regular blowdryer could help.
Don't believe the hype?
My 7-year old daughter's wavy hair dried and straightened in under 7 minutes!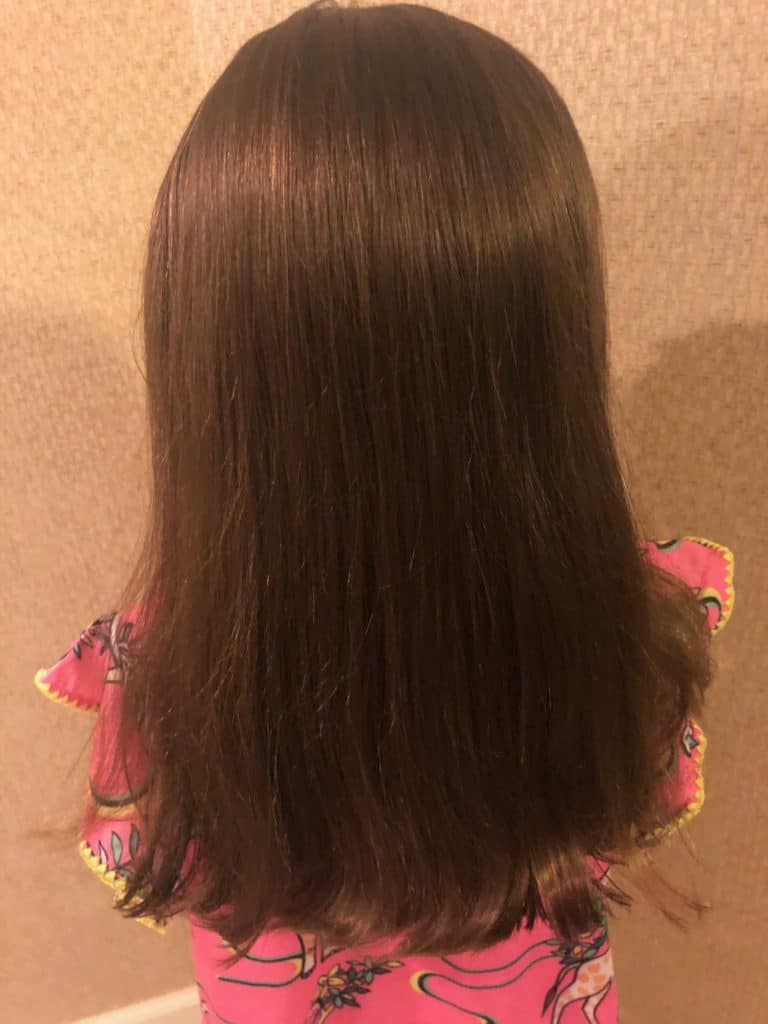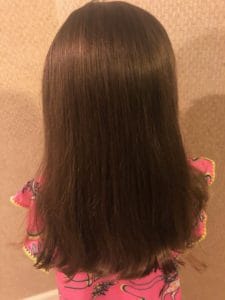 A Revlon Selfie: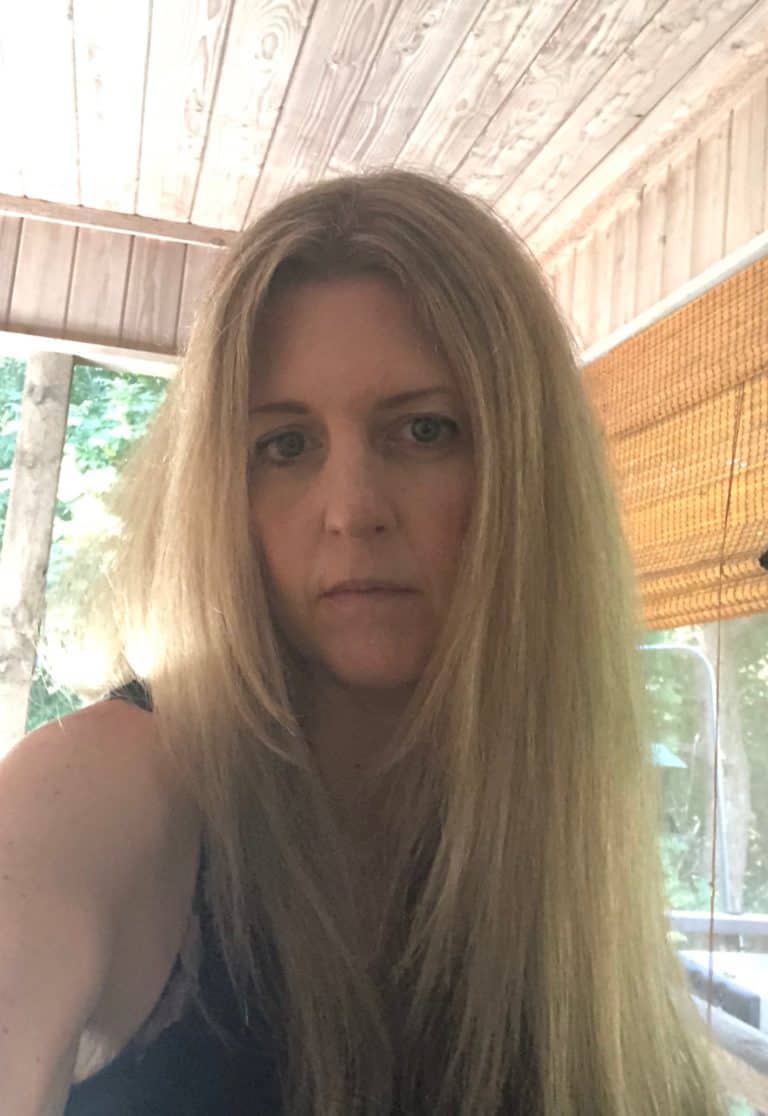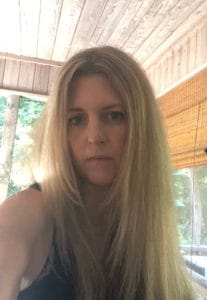 After creating the video below, I went to a new hair salon to get my much-needed color done. For the first time ever, I walked in with a better blowout than I left the salon. I could not get over how good my hair looked.
Check out my Revlon One-Styler video:
My hair–sleek, fully dried hair in under 20-minutes. It really does give you salon hair. See, life-changing!
Sign up below to get free access to my Resource Library where I share more tips and other product reviews.
If you've used this brush, please share your thoughts and/or photos below.