With more of us staying home, working from home, and relaxing at home, finding the perfect bottle of wine is more important than ever.
This post contains affiliate links. See my disclosure policy for more information.
If you love wine as much as I do, you're going to want to download the free Vivino app. And, you're going to wonder how you lived without it. Did I mention it's free?
No More Bad Wine with this Wine App
The Vivino app began as a database of wines, with authentic user reviews. It's like the Yelp of Wines.
The app recommends wines to you based on your preferences (red, white, sparkling, rose, dessert or port), price range, and ratings. You can filter your search even further by focusing on a region, country, food pairing, grape, or vintage year.
They'll even help you pair wines or show you trending wines in your area.
Scan and Analyze a Bottle of Wine with Vivino
What sets it apart is the ability to use your phone's camera to snap a photo of a wine bottle label. The app will then analyze it and provide you with helpful information such as price, reviews, ratings and food pairings.
My favorite part is that you can virtually add the bottle to your wish list or cellar to keep track of the wines you like best.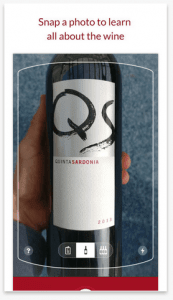 I can't tell you how many times I convinced myself that I'd remember the name of a wine for next time, only to have my memory completely fail me.
Benefits of Using the Vivino App:
It Helps You to Select a Bottle of Wine:
If a wine bottle has cute packaging or a witty name, I'm more likely to buy it. This had led to some bad decisions. But now, I can whip out my phone, do a quick analysis, and go home with at least a decent bottle of wine.
You Can Create a Wine Wish List:
Have you ever ordered a bottle of wine at a restaurant and made a mental note to remember it? And, then you forget it. Now, you can quickly scan the bottle with the app and add it to your wish list.
Plus, you'll get to see the huge markup the restaurant charges (wink, wink) and search for nearby shops that carry that particular bottle.
Or even better, you can purchase the bottle of wine directly from the app itself.
Use this link to save 5 percent off of any wine bottle. Enter code APJUN5.
Distinguish between Cheap and Expensive Bottles:
We always have wine in my house: expensive gifted wine and cheaper everyday bottles. I usually have no idea which is which. I've accidentally grabbed a rare bottle for a casual get-together or brought an embarrassingly cheap bottle for a special occasion.
Before using this app, I would Google a bottle but with so many variables, I often couldn't find the exact vintage.
Social Following:
Of course, like so many apps, there's a social aspect where you can connect and follow your Facebook friends or featured users.
Have you tried this app? Do you love it as much as I do?
Pin for later!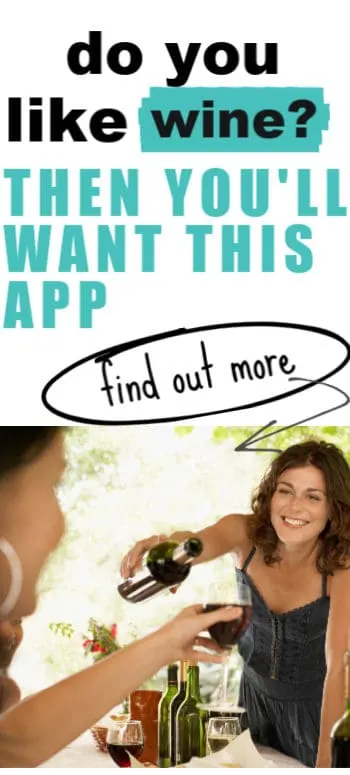 Check out these Related Posts:
Entertaining
Friendsgiving, the Millennial Holiday for Everyone
Whiskey Snob vs. Whiskey Douche
Some Other Favorite Apps
Save
Save
Save
Save
Save
Save
Save
Save
Save
Save
Save
Save
Save
Save
Save
Save
Save