If you live in the New York metro area like I do, it's not unusual to travel an hour plus to meet a friend. In fact, these are the friends I describe as "living close." You find yourself alternating trips to each other's town or trek to Manhattan for a change of scenery. Even if you offer to meet somewhere in the middle, it inevitably tends to favor one person. And, it's almost always exhausting.
Just the other day, I was chatting with a local friend of mine and mentioned that I met up with an old friend for dinner, conveniently a twenty-minute drive for each of us. When she wondered how I figured that out, I told her that I use an app. "Of course, you do," she replied. "You should put that in your blog," she told me. So here it is. . .
App:
I recommend a free app called "MidWayz." Click here to download it. You can enter any category you want, for example, nail salons or gas stations, and once you choose your desired spot, the app provides directions via Apple Maps, Google Maps or Waze. Although the app displays the name of the establishment in a Yelp-like format displaying the number of reviews, it took me a moment to figure out how to access the information. Click on "directions and sharing" and scroll to the right to open the Yelp app. This is also what you tap to share the info with your friend by email, text or Twitter. Tip: you can switch to walking mode as your method of transportation. I have used this feature in the city.
Another similar and recommended site is "Meet You There." This app has a cool feature that allows you to adjust your meeting point either closer to you or your friend. Also, it lists "police stations" as one its categories to promote safe Craigslist transactions. Although I haven't tried it yet, if your friend also has the app, you can share an event, and your location automatically gets shared with that friend so that you no longer have to wonder who will arrive first.
Websites:
Although not very sophisticated, I tend to revisit this site regularly because you can add more than two addresses. You may search by preselected categories like movie theaters and ice cream or create your own.
If you prefer a cleaner, more user-friendly website, check out this one. You have the option to search by distance or time, and then email the directions to a friend. Users also can read reviews of the establishments.
Granted, in New York, a twenty-minute drive can easily take you two hours. Maybe I'll just take the train into the city and meet you there.
As always, I look forward to reading your comments.
Save
Save
Save
Save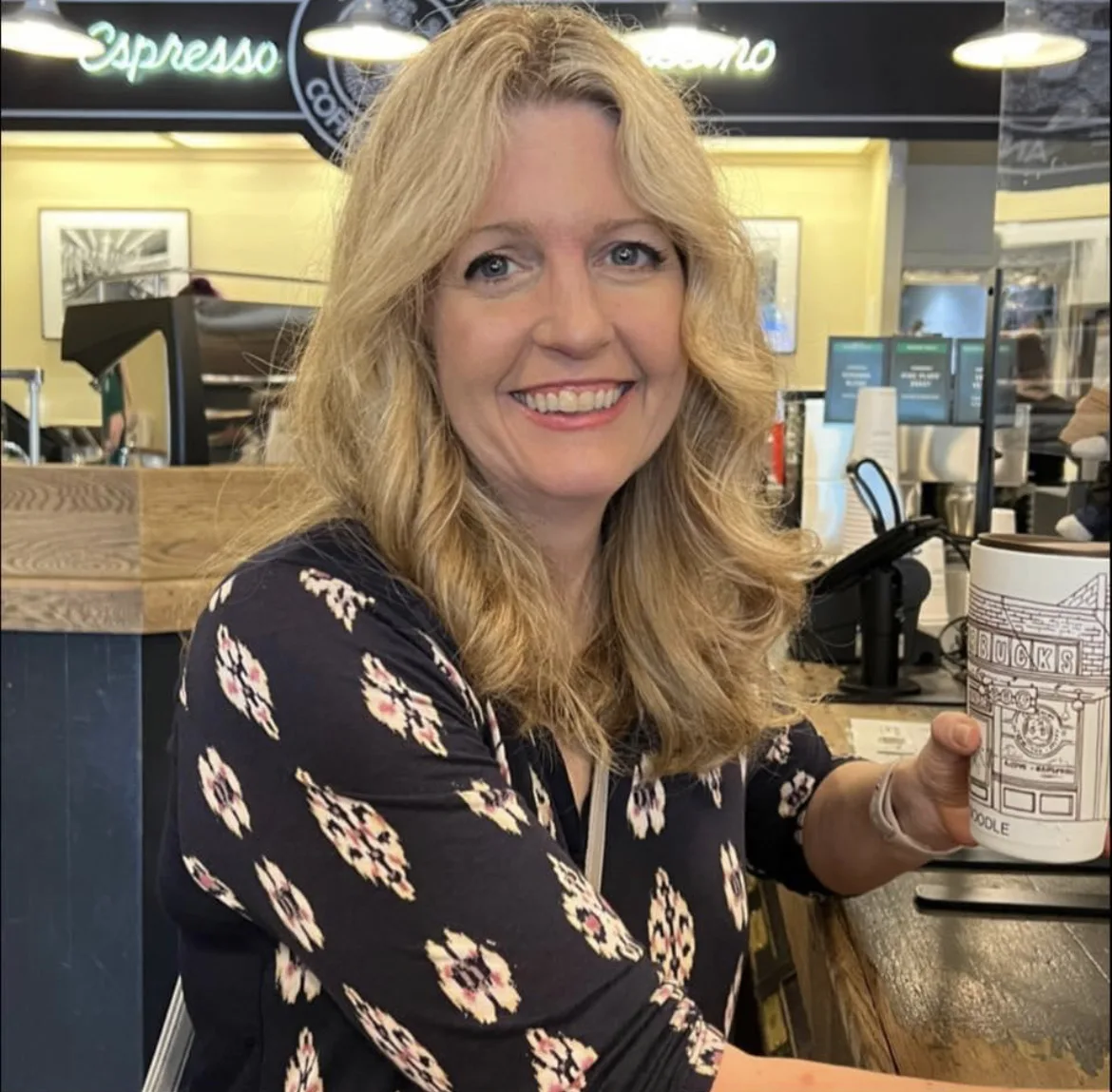 Michelle Platt is a content creator and certified personal trainer. Proving it's never to late to reinvent yourself, she's a former attorney and teacher who loves to do the research so you don't have to. She takes a deep dive into each topic and writes about her wellness journey here. She loves trying out new workouts, fitness tips, healthy foods, and products to share with you. This native New Yorker recently made the move to the suburbs of Minneapolis, where she lives with her husband, two kids, and two dogs.