I watch plenty of television with my husband. But then there are the shows I like to watch alone, sometimes with a glass of wine in hand. More often with a pile of laundry in front of me.
These are the shows that after you binge-watch them, you'll be texting your best girlfriends to discuss. Pronto.
My top ten guilty pleasure binge-watch list:
This post contains affiliate links. See my disclosure policy for more information.
1. This is Us
If you haven't yet given this show a chance, you're missing out.
I generally don't watch network television anymore but this show is pure magic and you'll connect with the characters instantly.
Jack and Rebecca are the couple you want to be, and while you probably wouldn't really wish to be a Pearson, each carrying their own set of heavy baggage, you'll love them just the same.
Season 3 returns Tuesday, September 20th.
I may or may not have rushed my kids to bed so I could watch "my show," settled myself in front of the TV in anticipation, only to realize I was a week early.
How to Watch: NBC
How to Watch without Cable: NBC on PS Vue or Sling, iTunes. You can catch Season 1 on Hulu.
For a free 30 days of Hulu, use my code: https://mbsy.co/jH97t
I gave up cable two years ago. For more on how I watch my favorite shows, read this post: I Got Rid of Cable and the Kids Survived.
2. Younger
This is my ultimate mindless show to watch.
Imagine getting a second chance at life? Forty-something Liza convinces the publishing world that she is a millennial. Played by Tony-winner, Sutton Foster, I keep waiting for her to break into song.
The writing is smart and light. No matter your age, you'll relate as Liza tries to figure out the lingo and cultural mannerisms of a younger generation.
Younger is based upon a 2005 book by the same name.

True fans of the show will also appreciate Marriage Vacation, the fake novel written by character Pauline Brooks is now a real-life book.

How to Watch: TV Land (Season 5)
How to Watch without Cable: Seasons 1-4 on Hulu.
3. Girlfriends Guide to Divorce
If you actually wanted to follow this guide for divorce, you'd be severely disappointed.
In this world, you get divorced and then meet man after man, each one hotter than the last. If only it could be that simple, right ladies?
To make you feel even worse, the women, all in their 40's, spend much of the time in their bras and workout clothes, sans cellulite or love handles. Even when they are supposed to look "real" in sweats and no makeup, there's always a bit of glam about them.
Oh, and conveniently, they all have children who don't need babysitters. This allows this group of ladies, a la "Sex and the City" to spend every free moment together, grabbing coffee and drinks, or showing up unexpectedly at each other's doorsteps.
Yet, this all makes for good TV and it's pure fun to watch.
This show is based upon the Girlfriends Guide book series, although none is about divorce.

While the show just ended and aired its final season, you can catch up below.
How to Watch: Bravo (Season 5).
How to Watch without Cable: Netflix (Seasons 1-4)
4. Big Little Lies
This series is based upon a popular novel of the same name by one of my favorite authors, Liane Moriarty. Although the series takes place in beautiful Monterey, California, the setting of the book is Australia.

This is one of the cases where I think the show outperforms the book. The show takes place in breathtaking Monterey, California (changed from the novel's setting in Australia).
With its haunting music and mesmerizing cast, Season 1 follows a cast of women, seemingly perfect from the outside, while a murder investigation takes place.
In Season 2, Meryl Streep joined the cast. Shreek!
How to Watch: HBO
5. The Handmaid's Tale
A dystopian society arises, stripping women of their rights and using fertile women's bodies as vessels to carry the babies of others.
This show is the reason I pay for Hulu. I read the book as a teenager and re-read it recently. While season 1 does follow the story set forth in the book, the story continues on its own in seasons 2 and 3. I love the show. I like the book.
The author, Margaret Atwood, has her hand in the series and has since written a sequel, The Testaments, to be released in September. (I pre-ordered it).
How to Watch: Hulu
If you're thinking about getting rid of cable, or you already have, check out this blog post on why I switched from PS Vue to Hulu with live TV.
Pin for later!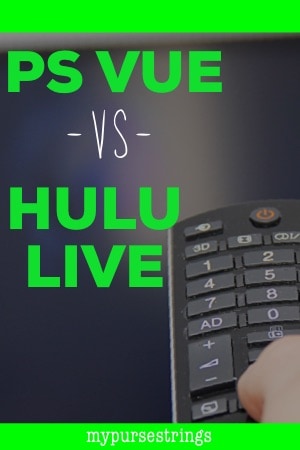 6. The Crown
This show, about the reign of Queen Elizabeth II, begins with her engagement to Philip. Seasons 1 and 2 spans from 1947 to 1964.
The 3rd season (with a different actress playing the older Queen) returns in 2019.
Later seasons will introduce Princess Diana and Camilla Parker Bowles.
How to Watch: Netflix, Seasons 1-2
7. The Affair
What I love most about this show is the use of the unreliable narrator.
Each character tells their side of the story, with varying points of view and memories.
This show examines what an affair does to a family, the couple involved, and others affected.
Yes, it also deals with a murder, but that's, in my opinion, the least interesting part of the plot.
How to Watch: Showtime Seasons 1-4 (Seasons 1-3 available on Netflix)
8. Call the Midwife
Based upon a memoir, told in a trilogy of the same name, this BBC series has won a slew of awards.
Nurses, nuns, and midwives try to provide the proper care for pregnant (and poor) women throughout East London in the 1950's.
How to Watch: Netflix Seasons 1-7
9. Marvelous Mrs. Maisel
I actually did watch this show with my husband but I don't think he enjoyed it as much as I did.
In the late 1950's, a young mother of two reinvents herself as a comedian when her husband leaves her for another woman.
It's fascinating to see how much the roles and expectations of women have changed in a mere fifty years.
How to Watch: Amazon Prime (Seasons 1 and 2). Season 3 is in the works.
10. Dead to Me

Two women meet at a grief support group and become fast friends. But as you suspect, there's more to the story.
This show has it all, comedy, drama, and amazing actresses: Christina Applegate and Linda Cardellini.
Give it one episode and you'll be hooked. A second season will air during Spring/Summer 2020.
How to Watch: Netflix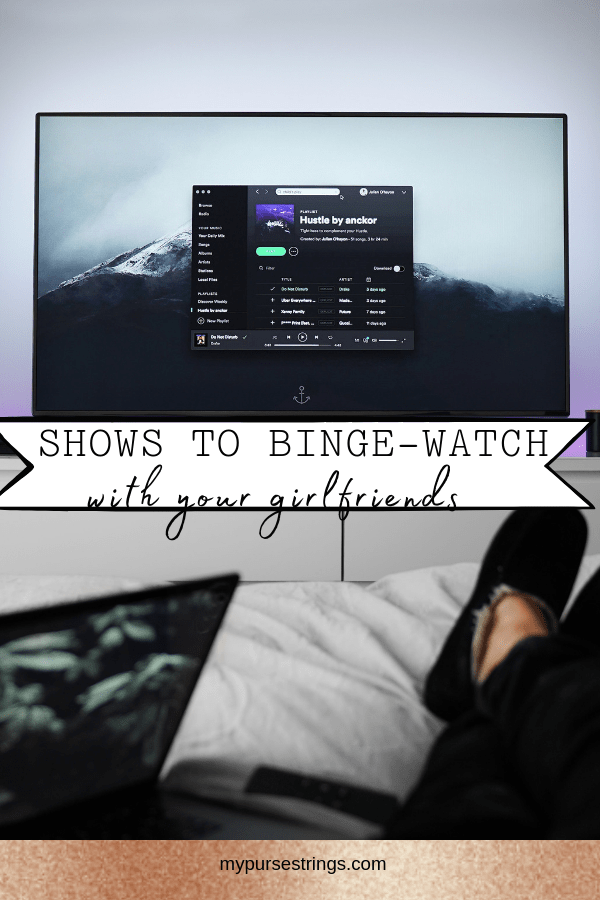 Did I leave anything off the list? What are your favorite shows?
With so many of these shows based upon books, maybe you are thinking about reading some of them? Better yet, why not join our Virtual Book Club?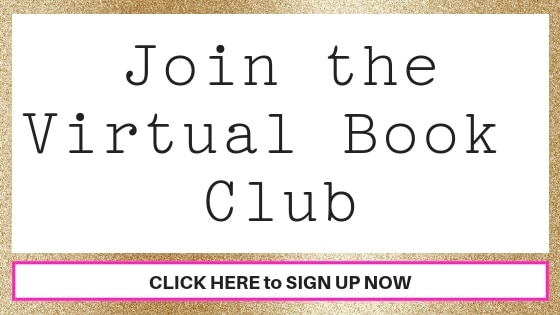 Not only do we read a new book each month but we chat about the books we're reading in between.
Pin for later!