When I created my blog, I decided to call it My Purse Strings. As a stay-at-home mom, I managed to find ways to keep up my lifestyle while saving money at the same time. These tips and hacks morphed into numerous blog posts.
I don't carry coupons. I don't buy in bulk. And, I don't drive to multiple stores to price compare.
But small tweaks here and there really add up.
Here are my Top 10 Ways to Save Money Each Month:
*For even more money-saving tips (24 of them), don't forget to check out my free downloadable tip sheet "How to Save Thousands of Dollars Every Year" at the end of this post!
1. Work Out at Home
When I moved to Westchester, NY, I was shocked by the gym membership fees, well over $100 per month just for me.
We had just moved into our first house and I soon realized we had space for a designated workout room, complete with an elliptical, weights, yoga mat, TV, resistance bands, and a spin bike.
Even if you don't have a lot of room, you can still find ways to exercise at home. My favorite place to do yoga is in my closet!
Peloton Digital has changed my life, with yoga, spin, core, outdoor runs and walks, and even meditation classes. If you're using the Peloton App without their equipment, you'll spend about $155.88 per year. Or, if you buy their bike or tread, you'll spend $44 per month for a total of $528. Peloton offers financing which helps to pay down the equipment, which will set you back several thousand dollars.
Over the long run, you'll be hard-pressed to find a gym with zero commute and a membership under $40 per month. Exercising in my home gym saves me more than $700 per year!
Read more about some tips to get you motivated to workout, even when you don't want to! It includes my favorite motivational workout video.
If Peloton isn't your thing, here is the full list of my favorite at-home workouts.
2. Cord-Cutting
I got rid of cable a few years ago. My FIOS bill came to over $200 a month. By cutting the cord, I save close to 40 percent each month. This saves me about $1000 per year!
There are many streaming companies to choose from but I use Hulu Live and have no complaints.
3. Negotiate
Can you do better?
Don't be afraid to say these words. Whether it's an estimate for home renovation, a better APR on your credit card, or a more attractive cell phone plan, asking this simple question can save you hundreds of dollars per year.
Want proof? For at least five years, I have had Sirius XM Radio in my car. Never, have I paid full price. Before my plan expires, I make a quick call and ask if they have any current promotions. If they say there's nothing, I tell them I want to cancel (and I mean it), and all of a sudden, the customer service representative finds multiple offers until I'm happy.
You can read more about how I save money on Sirius XM Radio.
I save close to $200 per year on Sirius XM Radio!
As I said, I don't carry coupons but whenever I'm at the checkout counter, I ask if there are any available. They'll usually scan a store-copy for you.
4. Rakuten, formerly Ebates
Over the last few years, I've gotten over $1000 back.
Whether it's a small purchase or a larger one, I always check Rakuten (Ebates) first. Hey, money is money and even 16 cents will add up to something.
If you're not familiar with how Rakuten works, you can read how I use Rakuten to save money for both online and in-store purchases.
Yes, that's right, you can use it in-store too. Before making a purchase, check your Ebates app and see if they participate. Once your credit card is linked, you'll get money back just for using your designated credit card. My favorite place to do this is at Bed Bath & Beyond, the only store where I use physical coupons. So, I get my 20 percent off my purchase plus get additional money back from Ebates, usually 2 percent.
Plus, instead of cash back, Rakuten offers you a gift card option, with an extra bonus attached, for choosing that option. I currently have a $75 gift card for Sephora.
You can even use Ebates on Sirius XM Radio.
To save $10 off your first Ebates purchase, use this link.
5. Groupon
I've been using Groupon for a long time.
I've used Groupon on vacations for excursions and museums, haircuts, and restaurants. But my favorite way to save money using Groupon is to combine it with Rakuten/Ebates.
Sign into Rakuten/Ebates first, then click on Groupon. Unlike the original days of Groupon, you can often trade in unredeemed purchases for Groupon Bucks. You can also earn Groupon Bucks on select purchases. I recently paid $15 for a haircut by combining my bucks and Ebates.
6. Buy Used (Poshmark, eBay, local Facebook Groups)
I still get compliments every time I use my Rebecca Minkoff handbags, both purchased NWT (new with tags) on Poshmark. You can read more about my Poshmark obsession.
Now, when shopping, if I'm certain I want to buy something and know it fits, I check Poshmark first to see if anyone is selling it.
Most of what I buy "used" for myself is actually new.
For my kids, I've gotten sports equipment, toys, and clothes for my kids on eBay and local Facebook Groups.
If you've never tried selling before, here are some tips to selling on eBay.
To get free access to all checklists and downloads, check out my Resource Library.
7. Shop at Nordstrom Rack, TJ Maxx, Marshalls, HomeGoods & Zulily
Nordstrom Rack is my go-to store these days.
I know I can always find a pair of shoes there for both me and the kids. I love Joie tops but they're never on sale, yet there's always a huge selection at Nordstrom Rack. I recently returned a pair of $90 Charles David shoes to Zappos after finding a near-identical pair at Nordstrom Rack for only 39 dollars. And, I only buy Toms shoes and Keens at Nordstrom Rack. They even carry the bestselling AirWrap.
I don't have their credit card but I participate in their loyalty program, which often gives me money off at the register.
And at the beginning of the school year, I head over to TJ Maxx or Marshalls and stock up on Under Armour for my son. They have a huge selection and it's a third of the price that you'd pay at department stores. I also always buy my favorite jeans, Lucky there and never spend more than $40 while the same style costs over a hundred retail.
When we sold our home, almost anything we used for staging we bought from HomeGoods. These items became some of our favorite pieces and we brought them to our new home.
I don't like having a lot of credit cards but I do love the TJMaxx card. Anytime you use it at their store, Marshalls, HomeGoods or Sierra Trading, you quickly rack up points and they never expire. I've used multiple $50 coupons at the register. (I also really love the Target card, which gives you 5 percent back for each purchase).
If you haven't tried Zulily, it's worth checking out. It's especially great for children's' clothes, women's shoes, and home organization products. You can favorite certain brands and get alerted when they become available on Zulily. Shipping can take a while but it's much improved over the last few years. You can also search for items ready to ship immediately.
8. Books
My kids and I go through books so fast that from a decluttering standpoint, I don't like to buy them.
We use Libby (owned by Overdrive) to get books downloaded to our Kindles and iPads.
Also as a book blogger, I get early access to many books for free from NetGalley.
When I do buy books, my mom and I share our Kindle account and each other's purchases.
If you're looking for other ways to save on books, you can check out my Amazon Page Kindle Book Deals of the Week.
Or, even better, sign up for the Friday Favorites weekly newsletter where I share a curated list of the best Kindle deals, along with blog posts, product reviews and more.
Another great site is BookBub which sends you a list of Kindle deals daily.
If you love books, consider joining our Facebook group.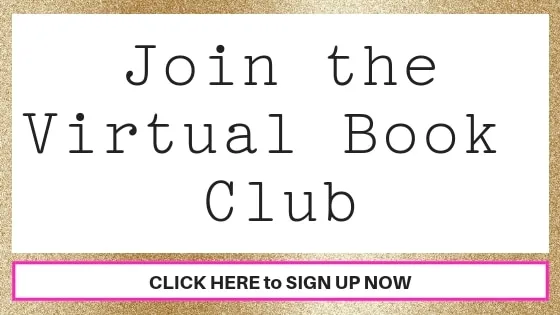 9. Eat Mainly at Home
During the week, we hardly ever go out to dinner. I don't always make the most interesting meals but most days, my kids actually prefer eating at home. I pack my kids lunch for school every single day and I don't let them buy snacks at school. Before this policy, they had a lunch account and I threw out money every day when they bought ice cream, chips, and who knows what else.
I always have snacks on hand and more than I think I need, in my purse. And that goes for bottled water too. When we do go to a restaurant, we all drink water unless their meal comes with juice or milk.
And unless I'm working from a coffee shop, I try to avoid buying coffee on the outside.
Oh, and if a restaurant offers a loyalty/rewards program, join it. I'm constantly getting free food from Panera, Starbucks, Caribou, Mooyah, and Bruegger's.
10. Shop Online
I still support the local boutique and mom-and-pop shops, but when it comes to the big stores like Gap, Old Navy, Target, and Dick's, I almost always find the best deals online. Yes, there are some stores where the amazing customer service outweighs the convenience factor. But more often than not, it's just not worth it shopping in the stores, in my opinion.
Although some brick-and-mortar stores use Rakuten/Ebates, you'll often find a bigger selection of stores, promo codes, and even sales online. And, how frustrating is it when you go into a store, ask for a size and they tell you that they can order it online. I'd rather order it online with my own promo code and Ebates.
I just bought my daughter a romper at Old Navy. The sales person seemed annoyed when I asked her to check for a bigger size. After 10 minutes, she came back and told me they didn't have it in stock. So, I purchased it anyway and of course, it didn't fit. Curious, I went online later. Not only did their website have her size in stock, but it was also half price, and the entire store was 20 percent off, with an additional 4 percent back with Ebates. Plus, I also have the Gap credit card, where points accumulate fast. (I use the rewards for myself and shop at Athleta).
If you need immediate gratification, in-store pickup really improves the whole shopping experience. Get the benefits of online shopping but pick up your items in about an hour.
Another tip: Have you ever bought yourself a gift card? Read more about how I save money by purchasing unwanted gift cards in this post.
Final Thoughts on Ways to Save Money
What can you do to save money each month? If I had to prioritize this list, I would say first, sign up for Ebates. Second, get rid of cable. You're overpaying and you won't miss it. And third, don't be afraid to shop around and negotiate.
For the full list, check out my free downloadable "24 Easy Ways to Save Thousands of Dollars without Depriving Yourself" list:
Check out some other popular money-saving posts:
Use the Peloton App with any Spin Bike
Get the Best Prices on Amazon Electronics
How to Turn Your Loose Change into Holiday Cash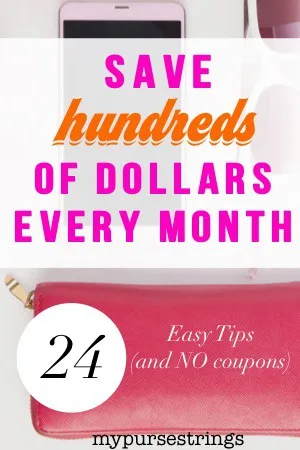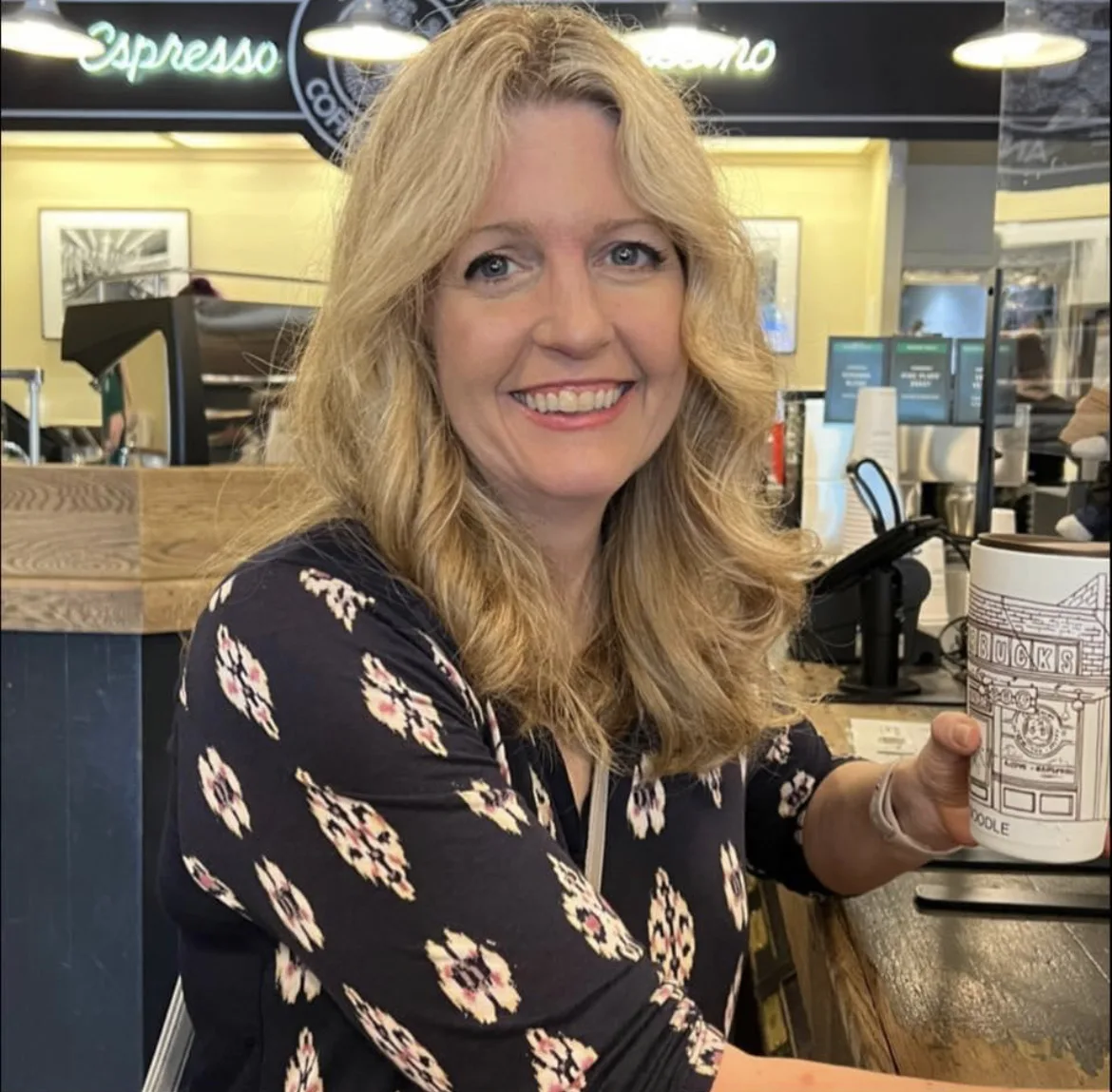 Michelle Platt is a content creator and certified personal trainer. Proving it's never to late to reinvent yourself, she's a former attorney and teacher who loves to do the research so you don't have to. She takes a deep dive into each topic and writes about her wellness journey here. She loves trying out new workouts, fitness tips, healthy foods, and products to share with you. This native New Yorker recently made the move to the suburbs of Minneapolis, where she lives with her husband, two kids, and two dogs.