The first time I heard about goat yoga, I'm sure my response was the same as yours: What the heck is goat yoga and why would I want to do that?
Soon after, images of goat yoga started popping up on my Facebook feed and I was intrigued: I like yoga. I like baby goats. I needed to try it.
Getting into a class wasn't so easy. With its recent surge in popularity, I had to add my name to a waitlist. A spot opened up and I was never more excited or motivated for a yoga class!
What is Goat Yoga?
The class is led by a certified yoga instructor who leads you through various poses. Goats sniff you, climb on you, and sometimes jump on you throughout the class.
It may not sound fun, but trust me, it is!
Studios use baby goats not only for the cuteness factor but also, who wants a 50-pound goat landing on your back?
How did Goat Yoga Begin?
Goat yoga (also known as caprine vinyasa) got its start on a whim in 2016. Lainey Morse had some friends over at her small farm. One of those friends, a yoga instructor, suggested that they hold a goat yoga class. The Original Goat Yoga was born and the rest is history. You can read more about Morse's successful venture in this CNBC article.
Why Goats?
Goats are super friendly, gentle animals with a sweet temperament.
I already knew how much goats love to climb from my trip to Morocco. Count the goats in the tree!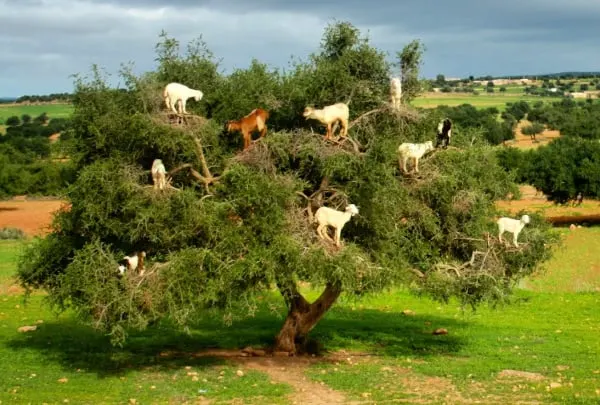 Having a goat on your back certainly deepens your stretch. Besides the extra resistance that a goat provides, they also help your body to release endorphins. I've never laughed so hard in a fitness class.
I expected a similar experience with goats as when I practice yoga with my dogs nearby: hair pulling, face-licking, and generally getting in my way. But, surprisingly, the goats didn't stay in any position for too long–maybe it was the treats being offered from various participants. As soon as they'd jump on your back, they'd head off to someone else.
The entire setting, a picturesque farm on a summer's day, along with the baby goats, brought me an immediate sense of calmness and zen.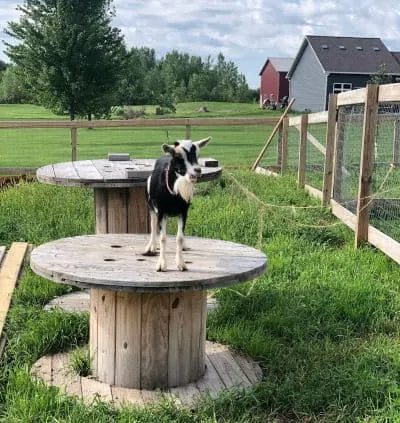 For other interesting classes to try, check out my downloadable "Fun and Unique Yoga Classes" at the end of this post!
Where Can I Find Goat Yoga Near Me
With all the farms in Minnesota, I knew I'd find goat yoga somewhere nearby. A quick Google search brought me to Wildroot Goat Yoga.
You can also easily find the nearest goat yoga class to you via The Original Goat Yoga webpage. Not only do they list affiliated studios, but they also provide those unaffiliated with them, like Wildroot.
What to Bring to a Goat Yoga Class
Some suggested items:
Yoga Mat
Comfortable yoga clothes, maybe not your favorite ones
Sunblock
Bug spray
Charged phone for photos
Sunglasses and/or a hat
Sanitizing gel or wipes
A few days before the class, we received a waiver and some instructions, mainly to remember that you are dealing with animals. Don't wear jewelry or your best clothes and that goat poop and urine may occur.
What to Expect at a Goat Yoga Class
Some people are there for the goats. Some people are there for the yoga. My mom and I were there for both.
Upon arriving at the farm, we met our goat-yogis, four and five-month-old Nigerian Dwarf goats. We were given treats to feed the goats but instructed not to give them out all at once. They cap their classes at 20 to 24 people and three to five goats.
Wildroot Goat Yoga began when friends Tara and Maisy merged their love of goats and yoga. Tara had bought a farm and moved her family there, complete with chickens and goats. Her longtime friend Maisy offered to teach a goat yoga class.
According to Tara and Maisy, the lure of baby goats brings in lots of first-time yogis. The couple next to me seemed way more interested in feeding the goats than getting into any of the poses. However, I got as good, if not better, workout than I would in any yoga class.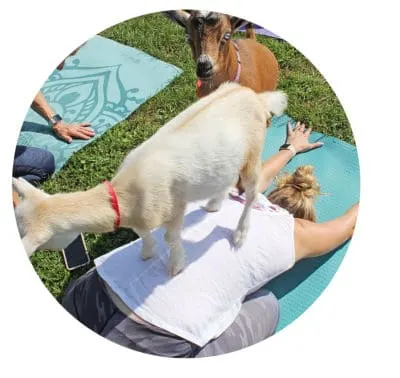 Maisy took us into several challenging yoga poses including crow, eagle, pigeon, bridge, and more chaturangas than I could count. "They didn't come for the workout but I'm going to give it to them."
"Shake your tails," Maisy said to us as we moved into downward-facing dog. As she led the class, Tara snapped the photos.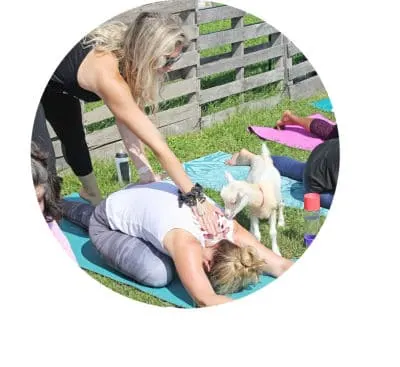 According to my Apple Watch, I got my heart rate up to 113. Not bad for a yoga class.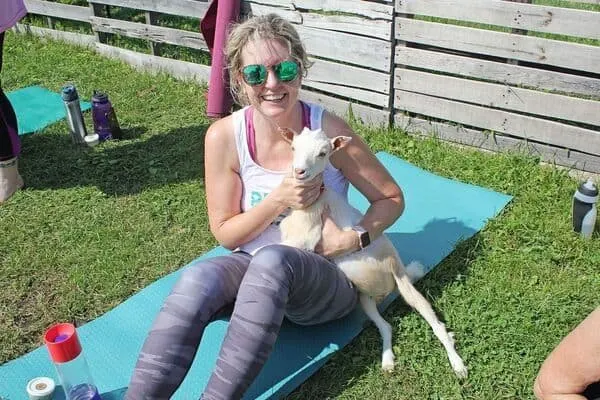 Luckily, after feeding the goats, I did not receive a "blessing" as Maisy called it, although several participants did (on their mats, not their bodies).
How Much Do Goat Yoga Classes Cost
I paid $30 for a 75-minute class and that seems about average. This included professional photos taken by the owner, Tara.
Pin for later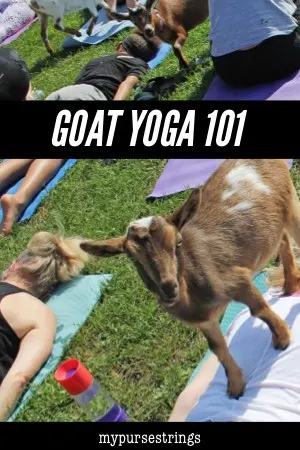 Final Thoughts on Goat Yoga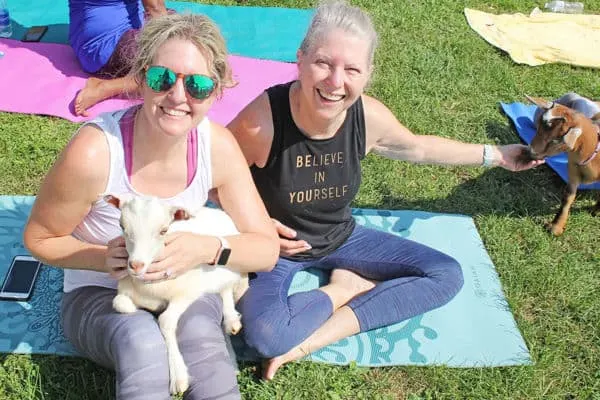 I would absolutely take this class again. This would make an especially good girls-day out, bachelorette party event, or a date with your significant other. In fact, my mom (pictured above) claims it was the highlight of her trip to Minnesota.
Looking for other interesting and unique yoga classes?
What's the most interesting fitness class you've ever taken? I'd love to hear about it and try it out myself.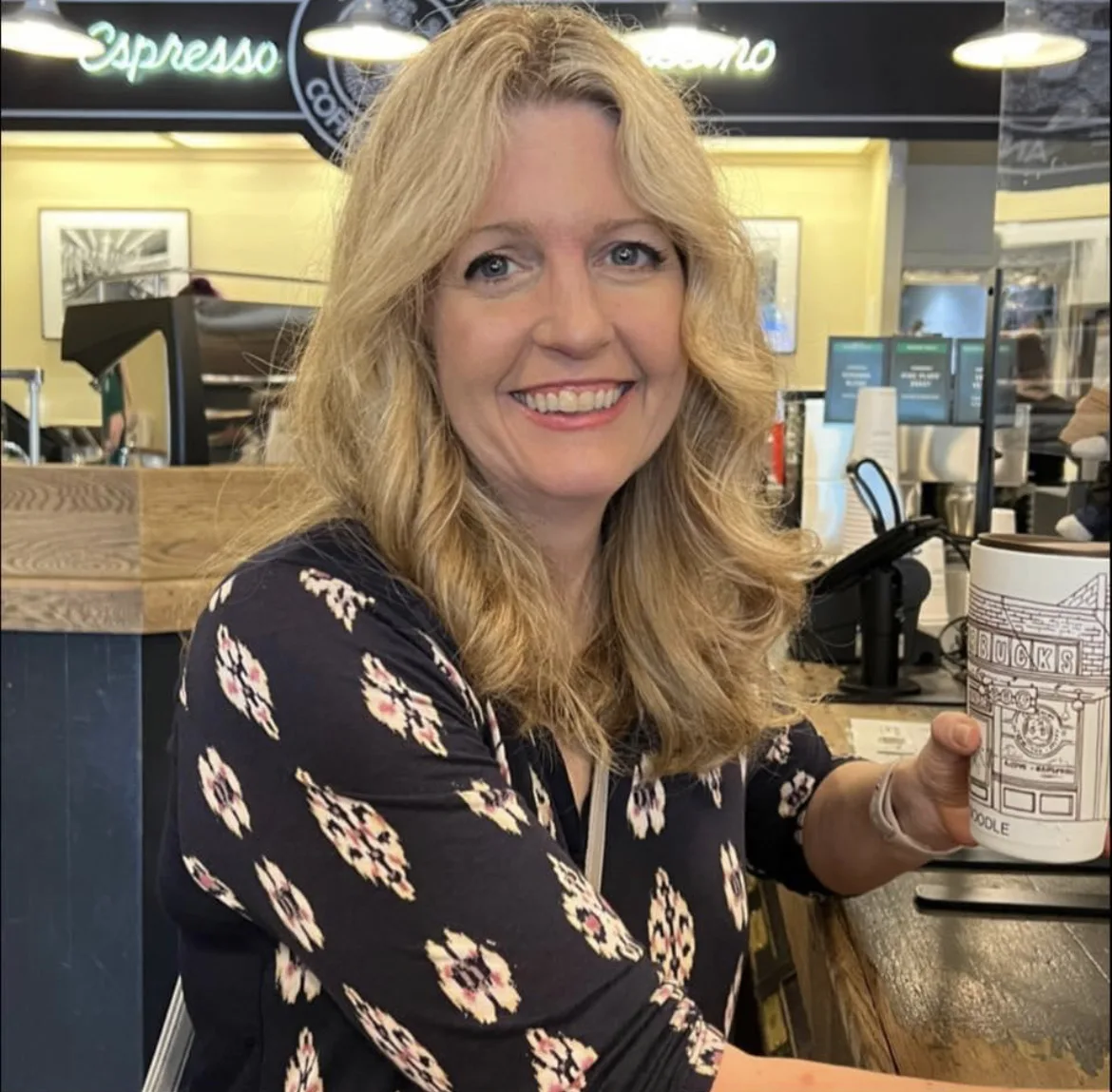 Michelle Platt is a content creator and certified personal trainer. Proving it's never to late to reinvent yourself, she's a former attorney and teacher who loves to do the research so you don't have to. She takes a deep dive into each topic and writes about her wellness journey here. She loves trying out new workouts, fitness tips, healthy foods, and products to share with you. This native New Yorker recently made the move to the suburbs of Minneapolis, where she lives with her husband, two kids, and two dogs.