I am a sunblock fanatic. I've had my own personal battles with the sun: early melanoma, plenty of suspicious moles, biopsies, and scars to prove it. I take sun protection very seriously. I've conditioned my kids to apply and reapply, trying to stress the importance of proper sun protection without scaring them.
If you grew up in the 70s or 80s, you probably have at least one horrific sunburn story. For me, it was when my entire face peeled after a trip to Jamaica at the age of 14. Or, the discomfort of sleeping under my sheets, feeling the fire under my skin after a day at the beach.
Do you remember choosing between SPF 4 or 8? Did you also have friends who baked in the sun with tin foil and baby oil? I worked as a lifeguard every summer and I don't remember ever running out of sunblock. Even in college, my friends and I bought sun tanning packages to get a base tan for our upcoming spring break trips. This was the norm.
This post contains affiliate links. See my disclosure policy for more information.
As a parent, you can only protect your kids from so much. I can't reduce their risk of most types of cancers, but I can help to reduce their exposure to the sun and skin cancer risk. When people hear skin cancer, I think they often take it lightly. Maybe it's because we all know someone who has had skin cancer; it's the most common type although often not serious. However, patients are getting diagnosed with melanoma at alarming rates in recent years. And, a diagnosis of melanoma can be very scary.
Here are my go-to products to limit the sun's damaging rays to my skin.
The Best Sun Protection Products (from personal experience):
Sunblock
I've tried them all. I gravitate towards mineral-based sunscreen for my kids. If you are unfamiliar with the Environmental Working Group, please check out their website for safe and environmentally friendly products. These products are highly ranked on the EWG page.
Sun Bum: for a long time I avoided sprays but Sun Bum goes on so easily and knock-on-wood, my kids and I have never gotten burnt or even slightly pink while using it. The spray, the tub, and the face stick are all easy to apply which means we reapply often. Plus, their products do not go on clumpy or leave white spots everywhere.
Think: For the price, protection, and its consistent ranking on the EWG list, I buy ThinkSport. I used ThinkBaby when my kids were little. Many sunscreens bothered their skin when I apply it, even the supposedly non-toxic ones. They never complained about this brand. It goes on white but I like that because I can see that I haven't missed an area and it does rub into the skin. For myself, I like their tinted face sunblock. My daughter likes it too.
Sunglasses
You don't have to spend a lot on sunglasses to get great eye protection.
It's true. Check out this article by the Wall Street Journal.
Sunglasses for Kids: Babiators
I balked at the price tag the first time I saw Babiator sunglasses in a local boutique. Prices range from $20 and up. However, these stylish aviator sunglasses have both UVA and UVB protection, and some are polarized (I'm convinced once you've tried polarized glasses, you can't go back).
Most importantly, they are made of durable plastic that can be bent, and here's the kicker, if your child loses or breaks them within the first year, they will replace them, no questions asked.
How cute are these polarized flower Babiators?
Sunglasses for Women
Inexpensive Sunglasses
If you're looking for sunglasses that you won't stress about if lost, these are my go-to shades. These sunglasses are lightweight but also give me amazing eye protection. And, again, I buy the polarized version. I have a few pairs. They come in tons of styles.
Moderately priced Sunglasses
It's rare that I see something and need to have it. A friend posted a selfie with her new sunglasses on. It was this pair which I now own. The cool thing about Quay Australia is that you can use their virtual program to see what their sunglasses look like on your actual face. I have a hard time finding sunglasses that look good on me in person but I love both the pairs I bought from Quay Australia online.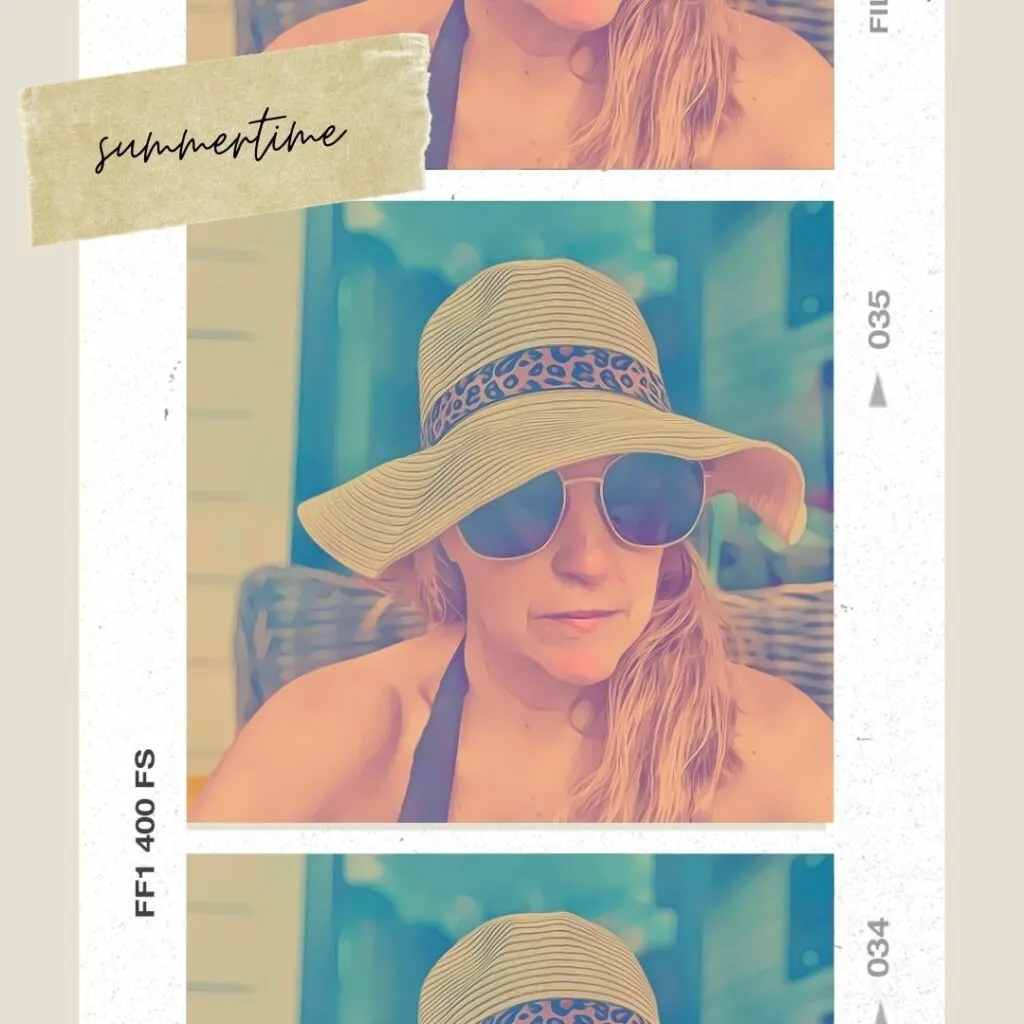 Of course, I bought the polarized versions. This is the Jezabell.
You can also get them at Nordstrom.
Sun Hat
In summer, you won't find me outside without a hat and big shades, trying to stay hydrated.
Check out my best tips to stay hydrated here.
My favorite hat this season is from J Crew Factory. It looks super cute and it's packable. You can see it on me in the photo above.
UV Clothing
For the last couple of years, I have been on a mission to buy cute UV clothing. I buy some for the kids at Target and Old Navy, but with the exception of bathing suits, their selection is small. I also buy a few items for myself each season at Athleta.
Then, I discovered Cabana Life. Cute rashguards for the family and UV dresses and shirts for my daughter. She has worn her UV dress for the last few years. She can get it wet or just run around in it and I know she is protected.
What are your favorite products? I'm always on the hunt.
Related Posts:
Skylight Frame and Calendar Review
Save
Save
Save
Save
Save
Save
Save
Save
Save
Save
Save