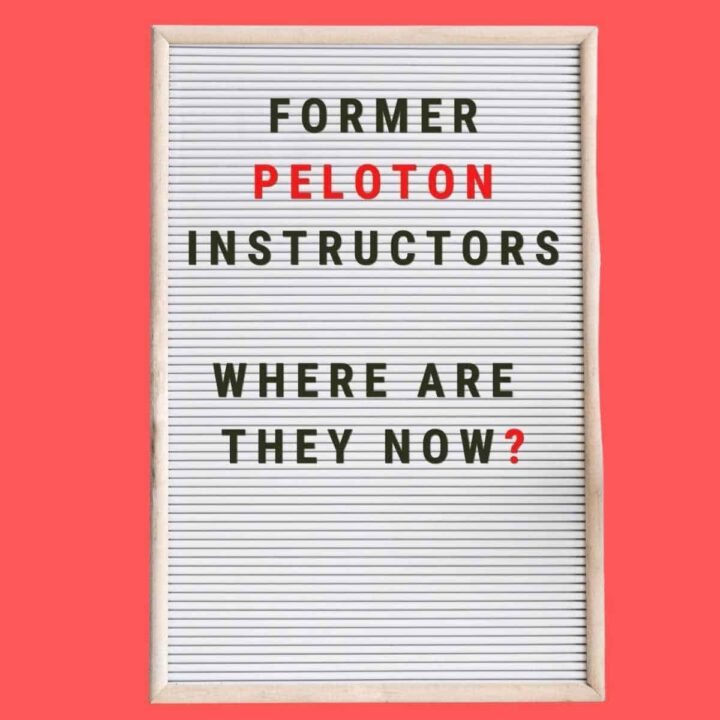 CEO John Foley officially launched Peloton back in 2012 with a Kickstarter campaign and hired his first instructor, New Jersey resident, Jenn Sherman in May 2013. Today, Peloton has 45 total instructors. Twenty of them are cycling instructors and yes, Sherman is still there.
But many of the "OG" Peloton members, as they like to call themselves, still reminisce about some of the earlier instructors. And while you'll still find many of the original instructors on the leaderboard: Jen, Jess King (Jessica King in the early days), Christine D'Ercole, Hannah Corbin (aka Hannah Marie Corbin), there's a hole in our hearts for some who have left.
Here's where you'll find all the former Peloton instructors these days:
1. Steven T. Little "Coach Little" or STL
Steven T. Little Bio and Peloton History:
Prior to Peloton, Little was a Marine, Flywheel instructor and celebrity trainer
Little was hired in April 2015 and became head coach
Known for HR training (heart rate zone training).

Peloton no longer offers these classes but now has Strive Scores which rely on your individualized heart rate

He left Peloton in July 2017

He started working on a now-defunct fitness recommendation app called Blinked
He also wanted to work on his marriage and do some personal growth.

All of his classes were removed as part of a massive purge in June 2020
Signature Peloton quote: "Check yourself before you wreck yourself." (Related: 125 Peloton Instructor Quotes)
What's Coach Steven T. Little up to today?
Little recently got divorced. (There's a great 2020 interview with him on the ClipOut).
He sold real estate for a while in Naples, Florida (a carreer he had before Flywheel)
It appears he's currently living in Colorado
He got into a bad car accident and shares his journey back to fitness on Instagram (where his bio reads "celebrity Fitness Trainer from NYC who CHUCKED IT IN FU#KIT BUCKET!" I mean, you gotta love him, right?
He is an ambassador for Moskomoto, a motorcycle apparel and bike luggage company.
He runs his own personal training business which includes coaching in nutrition and functional, strength, and cardio training. You can find him at STL Fitness.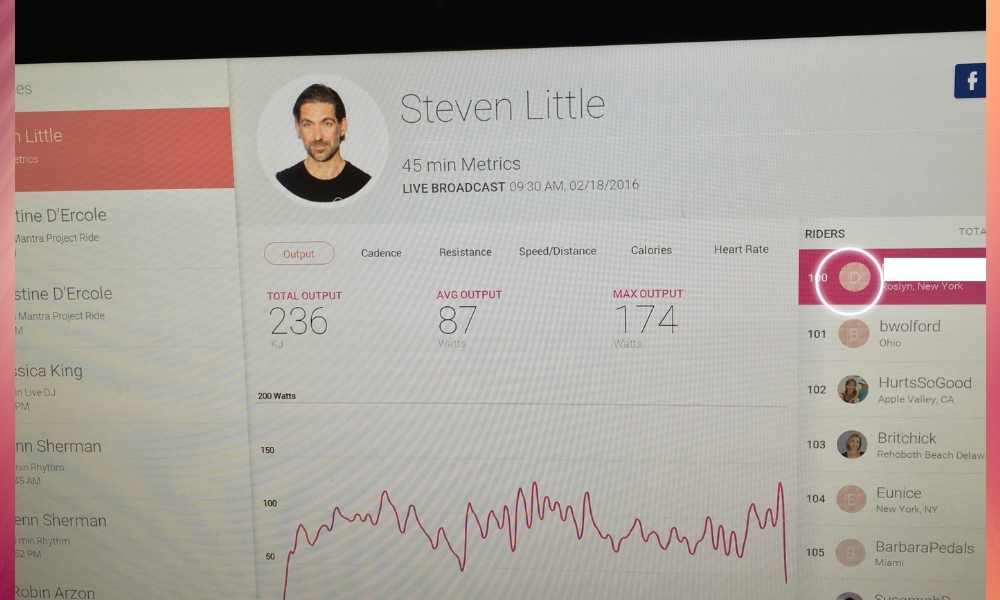 Want to know more about the Peloton instructors? Check out this blog post all about their surprising careers before they came to Peloton.
2. Jennifer Jacobs "JJ"
Jennifer Jacobs Bio and Peloton History
Jennifer Jacobs grew up in California but lived in France for 10 years (I remember a lot of French spoken in her early rides)
Prior to Peloton, she worked as a personal trainer in both California and France
JJ was hired in March 2016

I took her premiere ride. This was right around the time I started using the Peloton app and launched my blog

This gorgeous instructor quickly became a fan favorite
Known for her 80s rides ("Top Gun")
Her last ride was on June 21, 2019
Along with Steven T. Little, her rides were purged from the class library in June 2020
Signature Peloton quote: "Unleash your best self."
What's Jennifer Jacobs up to today?
She continues to work on her own personal training business, the J Method, which she started back in 2005
Summer 2021, Jen was hired by Beachbody to do 20-minute strength and cardio workouts. See video below.
Scroll down to the bottom of this blog post to sign up for the weekly Friday Favorites email where I share my favorite classes of the week, newest blog posts, Peloton news and updates, a curated Kindle book deal list, and more.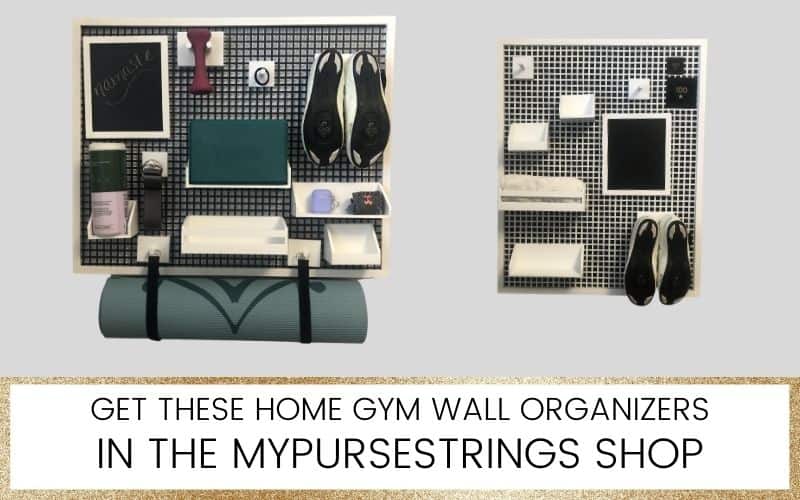 3. Irene Scholz
Irene Scholz Bio and Peloton History
This Geman instructor joined the Peloton team in November of 2019
Prior to Peloton, she owned her own gym in South Africa.
She announced she was leaving in May 2021 on May 21st, 2021 and her last ride was May 2, 2021

Although we're not quite sure why she decided to leave, many speculate that the travel back and forth from her home in German to the London studio was too much
What's Irene Scholz up to today?
She announced her pregnancy in September 2021
You can book training sessions with Irene, a "health specialist" through her website or Instagram
Unlike the other instructors mentined in this blog post, you can still find Irene's classes on demand (filter instructors and you'll find her at the bottom of the list).
I'm including this helpful video by Irene (in English!) on how to set up your bike.
There's a lot to know about Peloton. If you're new or have questions you need answering, you'll want to check out this comprehensive post Peloton 101: Everything A New Rider Wants To Know (But Was Afraid To Ask).
4. Nicole Meline
Nicole Meline Bio and Peloton History
Nicole started working for Peloton in January of 2014
Her last class was October 26, 2016. (Even though I started riding back then with the Peloton app, I don't think I ever took one of her classes).
Sadly her entire library of rides was purged in September of 2019.
Known for her "warrior rides"
Signature quote: "Sweat is the best confetti."
She left a void that still has not been filled: a soulful, spiritual cycling instructor

If you liked Nicole, try Ally Love's "Get Lifted" rides, Christine D'Ercole, or Denis Morton.
What's Nicole Meline up to today?
You can still take classes with Nicole through her her website, Alter. She offers the following:

Podcast of the same name with guided meditations
Alter Together membership where you can take new classes and meditations ($398/year or $38/month). You can also rent select single classes for $8 to $10.
Products like the Envision Planner
Heartwood program, a mentorship
Weighty, a 28 day meal plan and transformative course
Retreats

To get an idea of her Warrior Rides, check out video below on YouTube. More classes are available on her website.
TIP: Without having the Peloton Bike or Tread, it can be difficult to search in the app through thousands of classes to find specific and popular classes. That's why I developed this list of fun themed classes.
To make it even easier, as a subscriber to the weekly Friday Favorites email, you will gain free access to all my downloadable checklists (Theme Rides, Broadway Rides, Movie & TV Soundtracks, Foam Rolling Classes, Explicit Rides, and more, featuring the most fun theme rides and fan favorites at the end of this post.
You can access this and all of my other checklists and files in my Resource Library.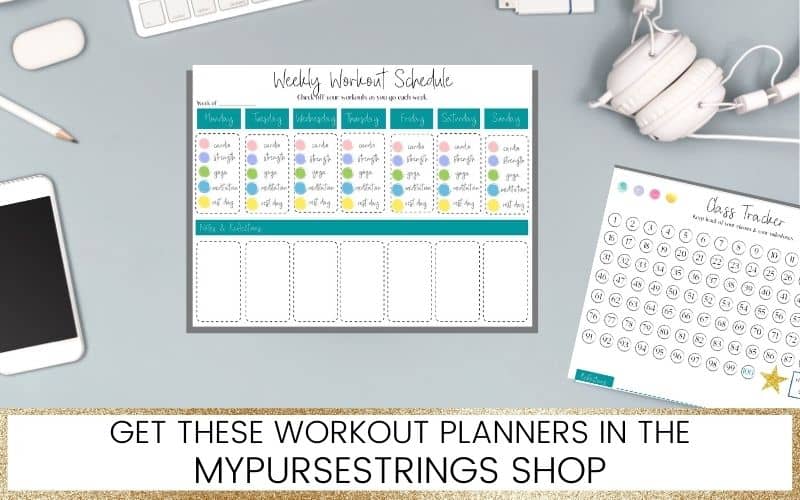 5. Oliver Lee
Oliver Lee Bio and Peloton History
This British Tread and Strength Peloton instructor is the only one here who seems to not have left of his own volition
Lee joined Peloton in the summer of 2018
With his tats and British accent and amazing runs, he quickly became a loved instructor
All his content was removed by Peloton on April 28, 2020 with no explanation

You can read more about his abrupt departure and rumors why here
If you like Oliver's classes, try Adrian Williams
What's Oliver Lee up to today?
Oliver moved back to the UK with his dog Charlee last year
We can assume he's back to personal training but he's pretty quiet on social media these days. (If you know what he's up to, comment below!)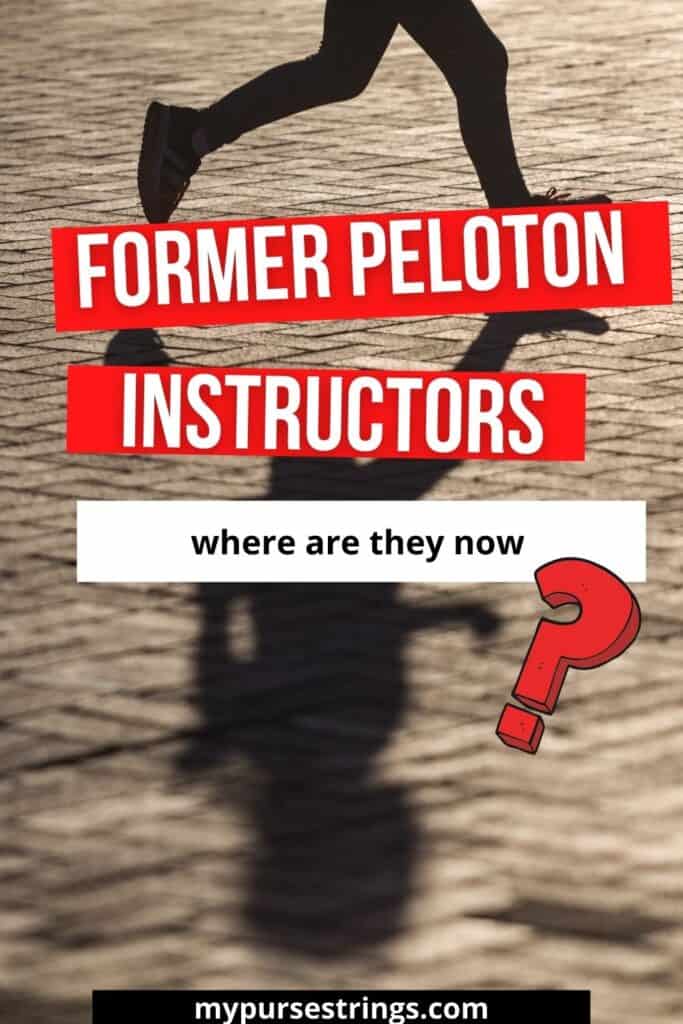 Final Thoughts
Which instructor do you miss the most? Which current instructor would you hate to leave? Share your thoughts below.
Related Peloton Posts:
Best Spin Bikes to Use with the Peloton App
10 Ways to Keep Your Peloton Streak Going
10 Tips to Choosing A Peloton Leaderboard Name Peloton