Gold is making a comeback. And, I can't get enough. This coming from the girl who despised yellow gold in the 8o's and '90s. Rose gold has earned a special place in my heart.
I'm not the only one. From office supplies to electronics to iPhones to engagement rings, you can find rose gold gifts at any price point. Just remember, a pop of rose gold goes a long way. A step too far and you're channeling Liberace.
*This post was originally published in 2017 and has been updated with new product information.
The Ultimate Rose Gold Gift List
This post contains affiliate links. See my disclosure policy for more information.
1. Kendra Scott Tessa Stone Stud Earrings
Kendra Scott earrings add a bit of glamour to any outfit, without the high price tag. I'm a fan.
2. Tom's Canvas Classics Slip-On Shoe
I live in my Toms all summer long. I also support their philanthropic efforts. A metallic sheen adds some style to this uber-comfy shoe.

3. Apple Watch
Now that I think of it, Apple probably introduced me to rose gold. When I upgraded my iPhone a couple of years ago, I searched from store to store to locate one in rose gold. Not that you can see it anyway, covered with my case, but I know it's there.
When I decided to get an Apple Watch, there was no question in my mind, it had to be rose gold. I wear my watch all day long for any occasion, and I never tire of looking at it.
If you want to dress up your Apple Watch, check out this replacement watch band by Rebecca Minkoff.
4. Kindle Case
Unfortunately, Kindles only come in basic black or white. Time to step it up, Amazon. I have this same case in another color. It protects very well, even from a teething puppy.
Speaking of books, if you're an avid reader, why don't you join the MyPurseStrings Favorite Things Facebook Group! Not only do I discuss what I'm reading and my favorite books, but I also share product reviews, wellness tips, and so much more.

5. Superga Sneakers
I've had these rose gold shoes for a couple of years and I get compliments every time I wear them. It's not the first time I've written about them. Not only are they super comfortable for running around town but they also look exactly the same as the day I got them, despite their excessive use.

6. MantraBand Bracelets
Meant to inspire, this bracelet by MantraBand speaks to me. In the craziness of a day, sometimes we all need a reminder to enjoy the journey. I've gifted this exact bracelet to friends many times. You can stack their other bracelets with messages like "dream, believe, achieve" and "I can and I will.
7. Umbra Prism Picture Frame
I own a few of these picture frames. I may still have the stock photos in them, rather than darling photos of my children. They still look lovely.
8. iPad
If you need a new iPad, the iPad Pro has everything you could need, including tons of storage.

9. Charging Station
This rose gold charging station charges your newest iPhone, Apple Watch and AirPods.

10. Jewelry Box
Everyone needs that designated place for their valuables. This rose gold Umbra jewelry box is both modern and minimalist.

11. French Press Coffee Maker
This French Press makes great coffee (read the reviews), keeps it hot, and looks pretty on your kitchen table or counter.

12. Oral-B Toothbrush
Toothbrushes are fancy these days. This Oral-B rechargeable electric toothbrush has Bluetooth, LED lights, and extended battery life.
13. Beats Wireless Headphones
These bestselling Beats Solo3 Wireless Bluetooth Headphones have 40 hours of play before needing a charge.

14. Moscow Mule Mugs
Even if you don't drink Moscow Mules (a delicious blend of vodka, ginger beer, and lime juice), these handcrafted copper mugs make a great addition to any bar.
15. Sunglasses

Don't be fooled by the price of the sunglasses. I own multiple pairs of Sungait sunglasses and they are my go-to shades. These aviator glasses are even polarized.
FOR MORE GIFT IDEAS, BE SURE TO CHECK OUT MY "FRIDAY FAVORITES" WHICH I SEND OUT EACH WEEK IN MY NEWSLETTER.
Final Thoughts
In a proud moment tonight, daughter declared, "Did you know pink is not really my favorite color? It's gold." She had no idea I was writing this piece. And then she clarified, "well, it's I guess it's still pink too." When I told her about rose gold, her eyes lit up. She'll be the only first grader looking for rose gold in the Crayola box.
Related blog posts:
Gift Guide for the Hot Mess Mom
Gift Guide for those who Work from Home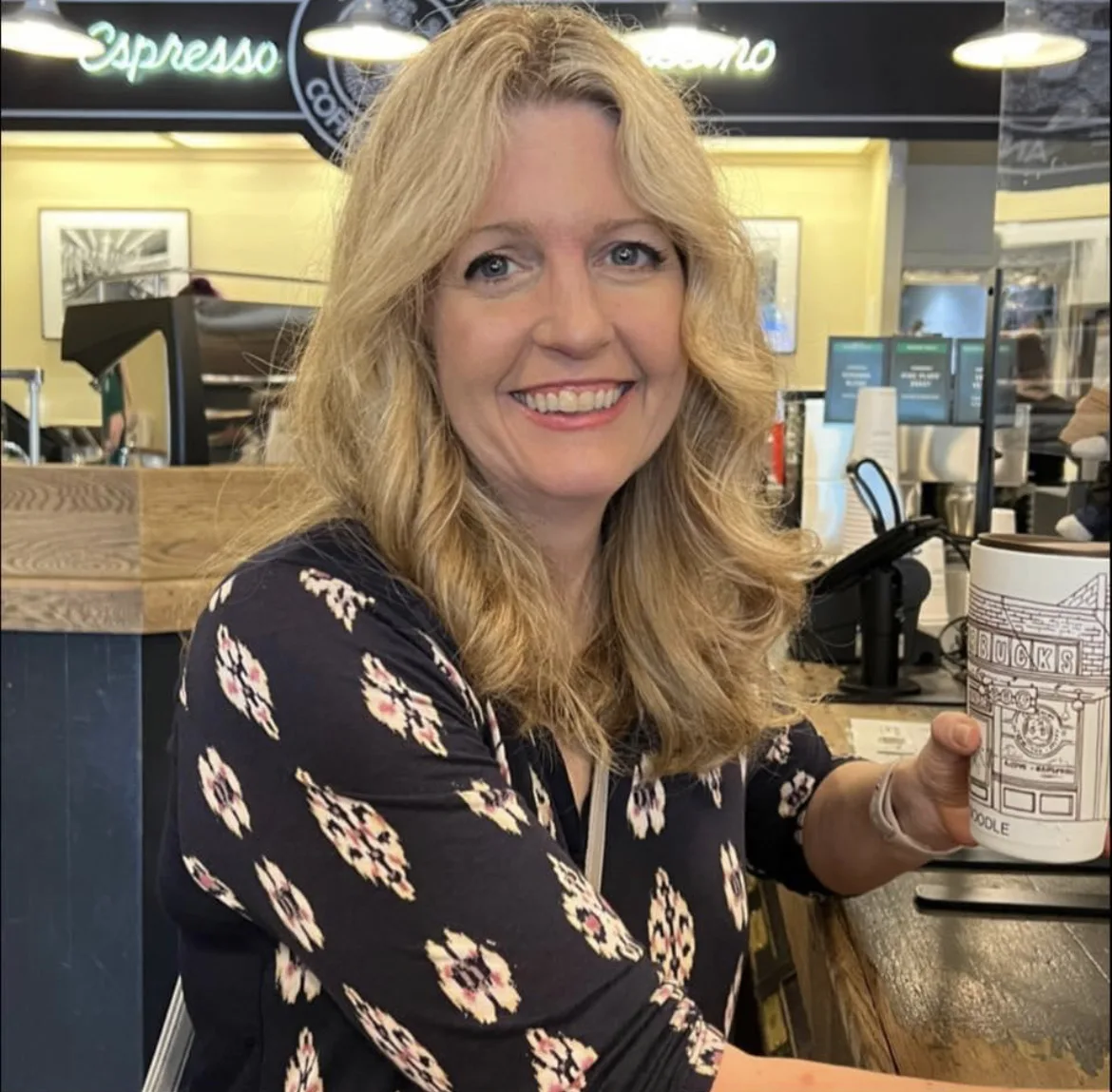 Michelle Platt is a content creator and certified personal trainer. Proving it's never to late to reinvent yourself, she's a former attorney and teacher who loves to do the research so you don't have to. She takes a deep dive into each topic and writes about her wellness journey here. She loves trying out new workouts, fitness tips, healthy foods, and products to share with you. This native New Yorker recently made the move to the suburbs of Minneapolis, where she lives with her husband, two kids, and two dogs.