Not too long ago, I started seeing Souper Cubes on my social media feeds. Although I had never seen the episode when it aired, it had all the feels of a Shark Tank product. And, I was right. Are Souper Cubes that much better at storing leftovers and is it worth the price? I bought it, tried it out, and reviewed it for you. Here's everything you need to know.
This post contains affiliate links. See my disclosure policy for more information.
What are Souper Cubes?
Souper Cubes are flexible and sturdy freezer trays, perfect for storing leftovers like sauces, chili, and soups. They're BPA free and made of FDA food-grade silicone embedded with a steel-reinforced rim for support. Now, it makes sense why you can't heat them up in the microwave.
They were invented by a California husband and wife couple, Jacob and Michelle Sendowski. The couple appeared on Season 12 of the show on February 19, 2021, and not only did they get a deal with Lori Greiner, but they also got a Golden Ticket (meaning they got their full asking price with no negotiation). This is only given out by each Shark once per season.
Souper Cube Portion Sizes
Souper Cubes are available in the following sizes:
half cup tray
1-cup cubes
2-cup portion
2-tablespoon portions (1 oz.) tray: helpful for adding commonly used items to recipes like tomato paste or homemade bouillon cubes, and baby food
MyMilk tray: for storing breast milk
Cookie Dough trays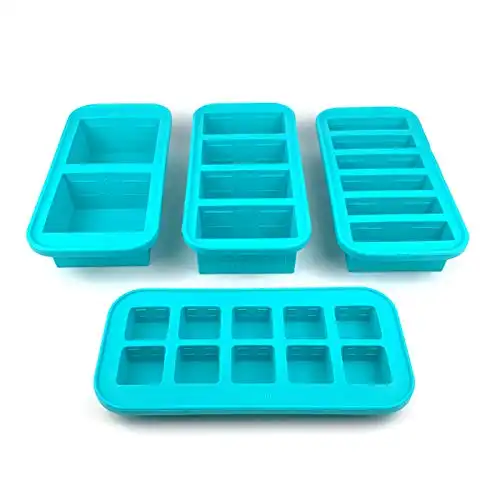 I bought the 1-cup tray in a 2-pack.
How Do You Use Souper Cubes?
Fill your leftovers, even while hot, to the fill lines. Wait for the food to cool, put the lid on top, and place it in your freezer. It takes about 24 hours for the food to freeze.
When you're ready to eat, remove the tray from the freezer, wait a few minutes, and then pop your portion out of the tray. Then heat it up in the oven, on the stovetop, or microwave.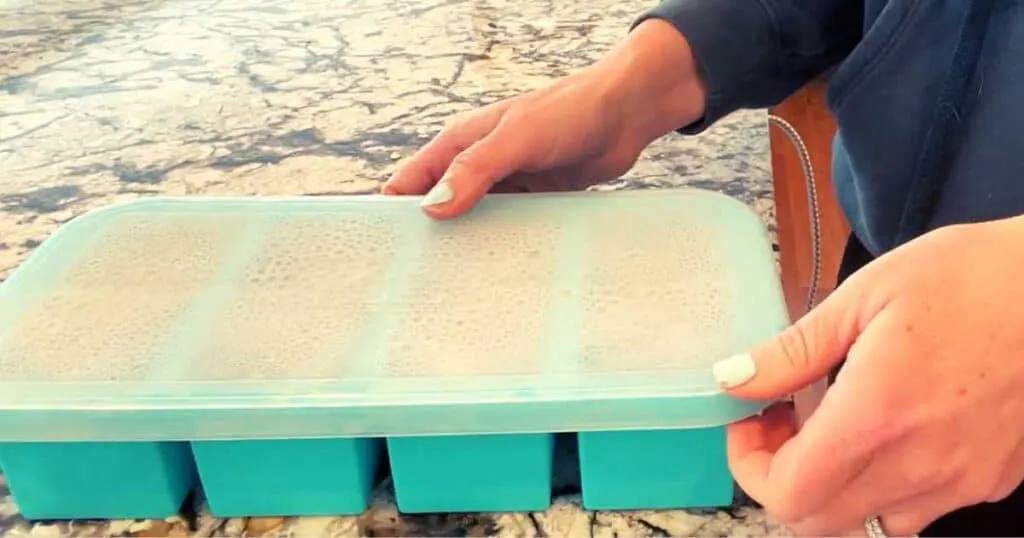 Alternatives to Souper Cubes
Sure, you can always freeze your leftovers other ways but all have their own set of problems.
Freezer bags are messy, glass containers take up a lot of room in the freezer, and Tupperware containers stain. While ice cube trays seem like a good idea, if you've ever tried removing just one cube, you know it's nearly impossible. Plus, all these freezing methods don't make it easy to divvy up a small serving.
Why You Need (or Don't Need) Souper Cubes
Souper Cubes are great for:
those who like to cook and often have leftovers
busy parents who create home-cooked meals ahead of time for their kids
anyone who likes to meal prep for the week or month
those tracking their calories, macros, or other nutritional needs
In other words, if you like to cook fresh food and keep extras in the freezer, then you'll use Souper Cube trays frequently.
Shark Tank Product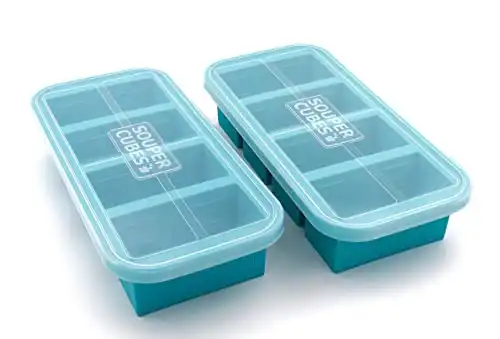 Benefits of Souper Cubes
Some benefits of Souper Cubes include:
Lids fit snugly to reduce the chances of freezer burn (for 3-4 months) and minimize freezer odors
Easy stacking and maximizes valuable freezer space
Since the lid itself is made of heavy silicone, you can even place trays on top of one another before the contents freeze without fear that they'll collapse or spill
Freeze your leftovers but only reheat what you need
The silicone tray easily bends so that only the frozen cube that you want pops out
The trays and lids are dishwasher safe
The trays but not the lids are oven-safe up to 415 degrees Fahrenheit
The bright aqua color makes the trays easy to find in your cabinets
Reduces food waste
You get perfect portions every time
Cons of Souper Cubes
While you can place the entire tray in the oven, you cannot heat your Souper Cubes food in the microwave. The steel however does make the trays stronger and more durable so this is a trade I'm willing to make.
The biggest con is the price tag. I held off for a while on buying it, trying to justify the price. But I have to say, for me, it's totally worth it.
Souper Cubes for Meal Prep
If you're trying to track what you eat or just want to eat more at home, meal planning is key. You can make a meal once and using the Souper Cubes trays have healthy freezer meals for weeks. Different sizes accommodate different meals or households.
For those home chefs who like cooking from scratch, the possibilities for using Souper Cubes are endless. Grab frozen cubes of your favorite cooking wine to add to a recipe, always have cookie dough on hand for baking, or add some pre-portioned rice to a meal.
The Souper Cube website has a whole page of make-ahead freezer meals.
Check out MyPurseStrings on Substack. Get the newest blog posts, my favorite finds, and read all new and past newsletters there.
My Experience with Souper Cubes
For me, the best way to eat well at home is to plan my meals. Whether that's using a meal delivery kit service like Purple Carrot, buying premade foods from Splendid Spoon, or using my own recipes, planning is a must for me.
Especially in the winter, I love creating low-calorie but filling soups and chilis in my Instant Pot. However, as the only vegetarian in my house and with two picky kids at home, that often means I have a lot of leftovers.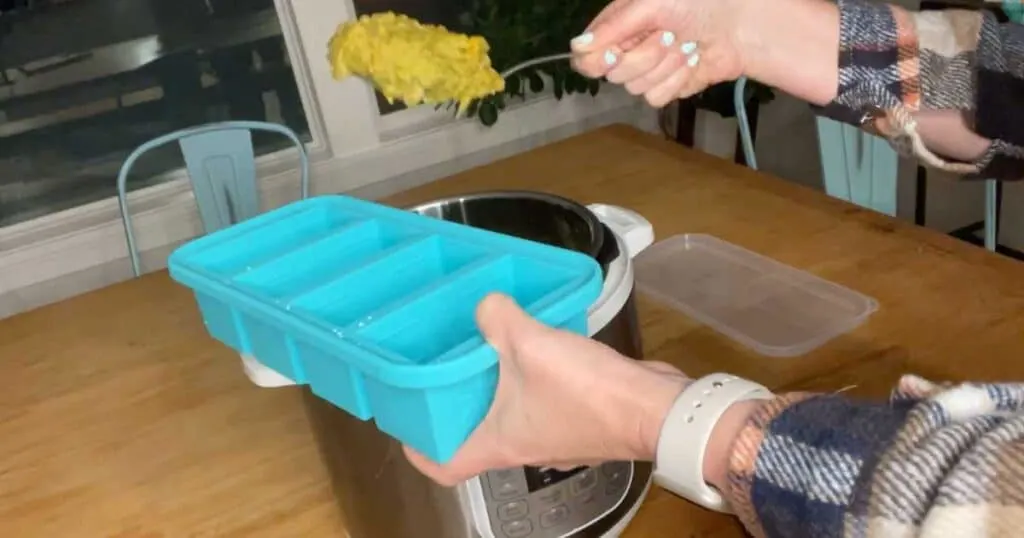 Now, I don't mind making that pot of soup knowing that the next day or the next week even I can eat it for lunch.
The Souper Cubes tray is by far the best freezer container I've ever used. It's easy to clean up and takes up hardly any storage space in my cabinets. The food doesn't come out freezer burned and I can't believe how easily I can remove individual portions from the silicone tray.
Finally, the quality is top-notch. The sturdy silicone trays are designed to last. I didn't realize until I watched the Shark Tank episode that they have a steel-embedded rim. It makes sense that this company has had amazing success before and after Shark Tank. After all, the best sellers from that show are the small businesses that create a great way to deal with a common problem.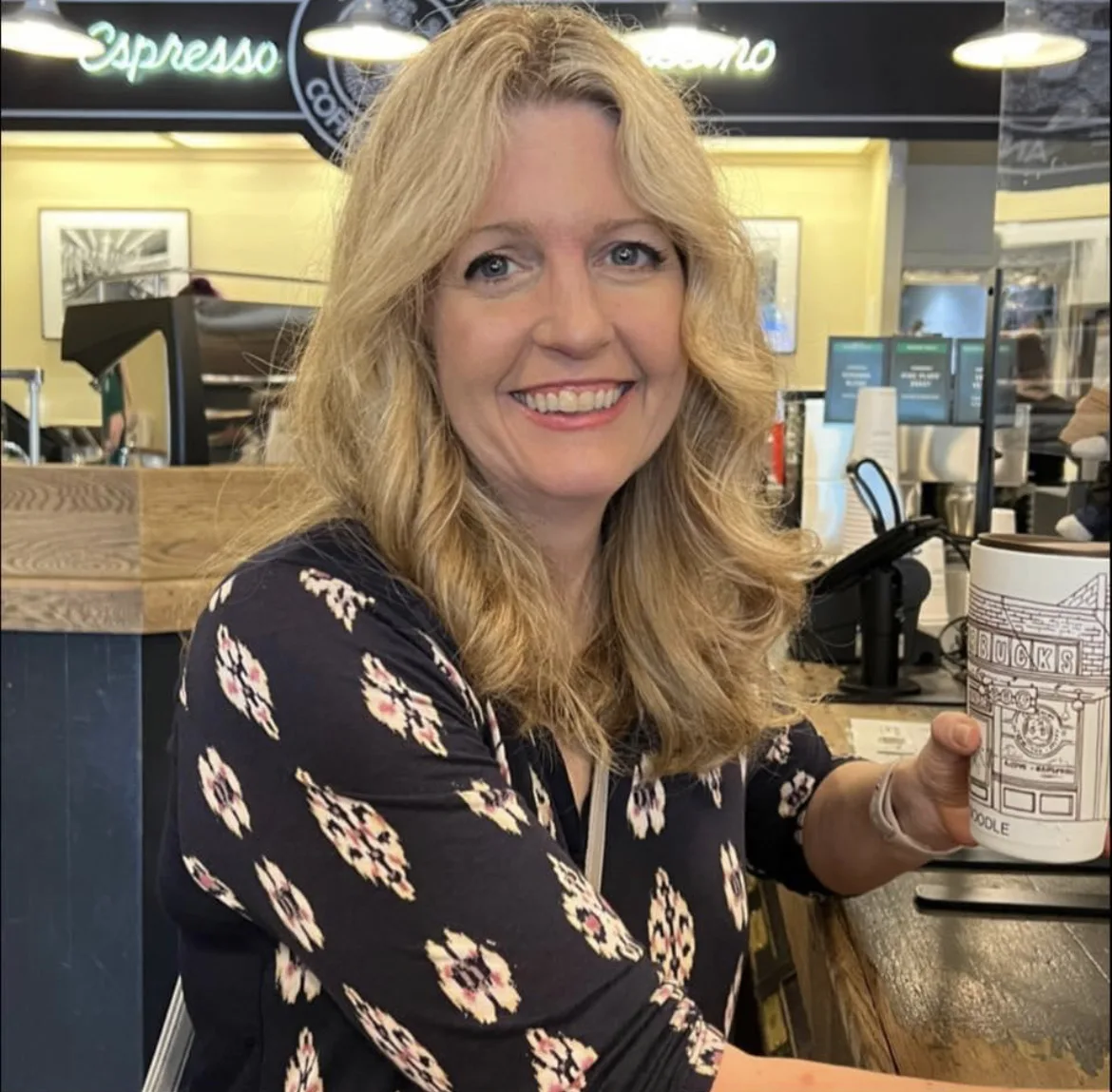 Michelle Platt is a former attorney and teacher who loves to do the research so you don't have to. She takes a deep dive into each topic and writes about her wellness journey here. She loves trying out new workouts and products to share with you. She is currently completing her personal training certification. This native New Yorker recently made the move to the suburbs of Minneapolis, where she lives with her husband, two kids, and two dogs.