I've contemplated getting the Yonanas frozen treat maker for a while.
But I already own a ridiculous amount dessert makers, including the Ninja Creami, high-powerd blenders, and a rolled ice cream maker.
Did I really need another kitchen gadget? Obviously the answer is a yes as you'll see from this product review.
This post contains affiliate links. See my disclosure policy for more information.
What is Yonanas?
Yonanas is a small kitchen appliance that makes a healthy soft-serve treat using frozen fruit. It creates a frozen treat with the consistency and texture of soft-serve ice cream, otherwise known as "nice cream."
What Does the Yonanas Maker Come With?
In the package, you get the machine, all the parts (chute and blade cover, plunger, gasket, blade cone and the bottom cap) and a book of 36 Yonanas recipes.
What Ingredients Do You Need for the Yoananas Machine?
While you can rely on the recipes provided, you can also use your imagination to create your prefect treat. All you need are your favorite fruits.
For me, it's easy enough to use whatever bagged frozen fruits I have in the freezer. Instead of buying frozen fruit, you can also cut up fruit and freeze it yourself.
You'll want to make sure to have one to two bananas in the freezer at all times.
I don't do anything fancy to prep the banana. I don't even remove the skin. I just throw a banana whole into the freezer. It couldn't be easier. Yonanas recommends using cheetah-spotted ripened bananas as they taste the sweetest.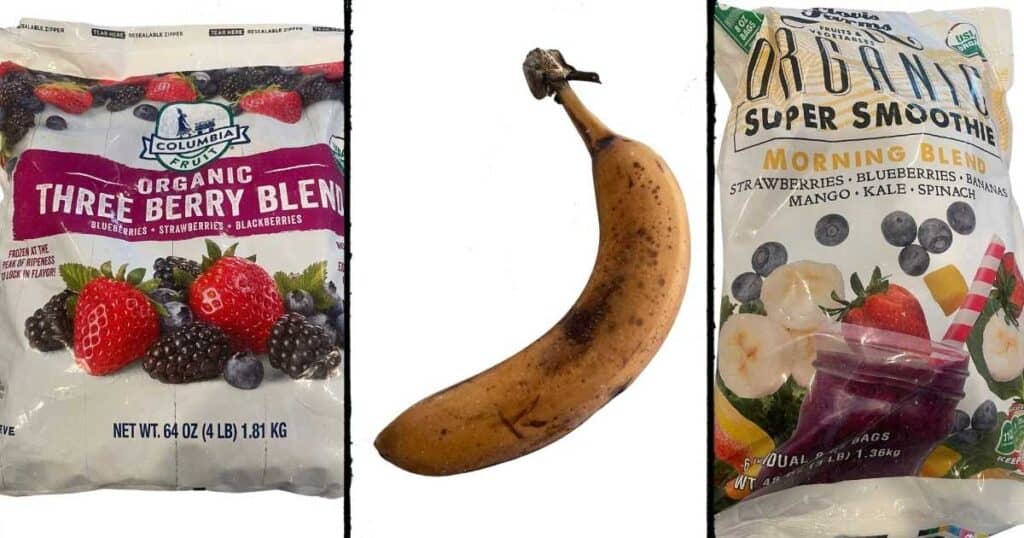 I don't add anything else: no water, no almond milk, no sweeteners or sugars.
If you stick to only fruit, the desserts are vegan, keto, and dairy-free. Of course, you can add your own personal twists and add peanut butter, graham crackers, and candy to the mix.
Do You Have to Use Bananas?
Despite its name, using bananas is not a required ingredient. I've thought about replacing a banana with an avocado to achieve a similar level of creaminess.
How To Use Yonanas
It's so easy that even a child could do it. Simply, take your frozen fruit out of the freezer. Let it defrost for about 7-10 minutes. Plug the Yonanas into the outlet. There's no waiting involved.
Place a bowl underneath the machine.
Then, drop your fruit pieces down the chute, pushing it down with the tube-link plastic plunging piece. Add additional fruit as needed. That's all. The spinning blade mashes the fruit into a sorbet-like creamy treat.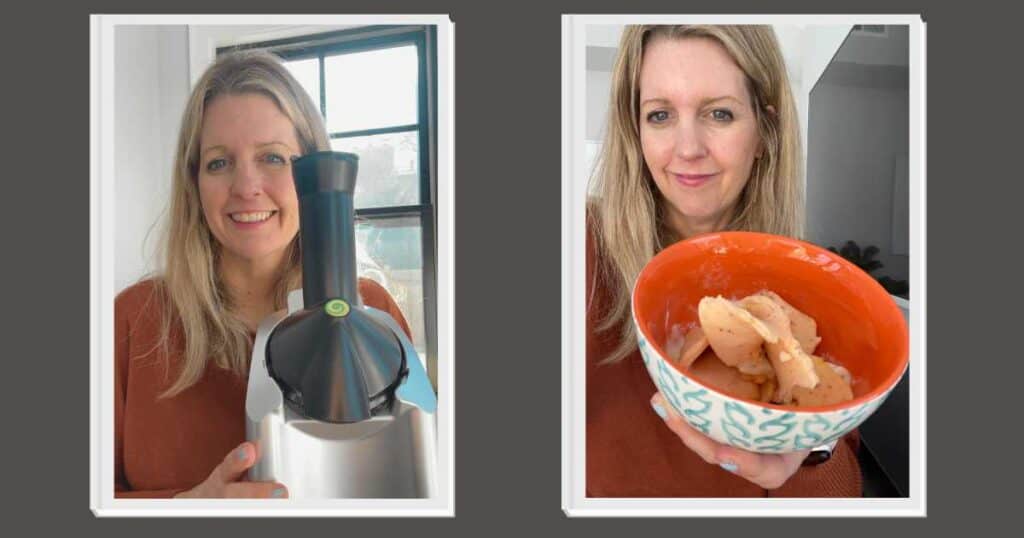 How Do You Clean the Yonanas Machine
Yonanas claims that the pieces are top-rack dishwasher safe, but I find that some residue remains. Instead, I find it much easier to run the individual pieces under soapy, warm water immediately after using the machine.
How Do the Yonanas Models Differ from One Another?
Yonanas Classic Model
Our Pick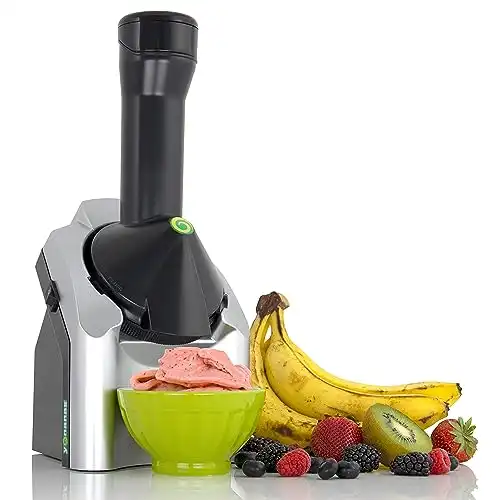 I bought the Classic model, the least expensive one. Like the deluxe model, it's made out of stainless steel and plastic. The Classic comes in lots of fun colors, but I got it in silver.
Yonanas Deluxe Model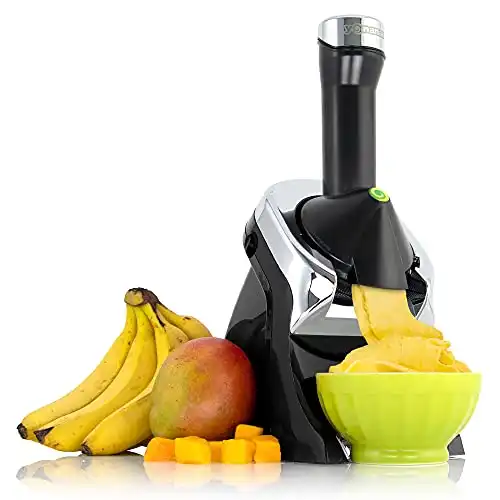 The most obvious difference I see with the classic and the deluxe models is the size. The classic model measures 6.15 L x 7.52 W x 13.78 H while the deluxe is larger measuring 10.20 L x 6.46 W x 15.60 H so that you can fit a bigger bowl underneath the unit.
Both run for 2 minutes. The Deluxe model comes with a booklet of 75 recipes. Honestly, I don't think I will use the recipe book much. It's pretty intuitive. I'll decide on recipes based upon the ingredients I have on-hand. And if I need more inspiration, there's no shortage of Yonanas recipes online.
Check out MyPurseStrings on Substack. Get the newest blog posts, my favorite finds, and read all new and past newsletters there.
Yonanas vs. Other Kitchen Gadgets
Ninja Creami
We have the Ninja Creami and never use it. First of all, it's huge and takes up a ton of counter space. Secondly, a lot of preparation goes into making the ice cream. I've yet to make an ice cream that's as creamy or tasty as the Yonanas desserts. And finally, there's the price tag. The Creami is not cheap and unless you know will use it regularly, it's not worth it, in my opinion.
Blenders
We already own Vitamix and Ninja blenders, as well as a food processor and immersion blender. imagined the results would be similar to those high-powered blenders. This was my main reason for holding off on buying the Yonanas for so long.
Whenever I've tried to make a sorbet or smoothie bowl in one of these appliances, it comes out too thick or too thin, and never has the creaminess of a Yonanas treat.
I've read it's related to how the plunger squashes the fruit down vs. a blender breaking the fruit into pieces. However, it works, I'm impressed, and will never attempt to make a frozen dessert in my blenders again.
Rolled Ice Cream Maker
My kids have fun with this ice cream maker but we rarely get the roll effect. Portions are small too. It's also expensive, in my opinion, for what it does compared to the Yonanas.
Pros and Cons of the Yonanas Maker
Pros:
Price: Yonanas is surprisingly inexpensive compared to other ice cream makers
Ease of use: as long as my kids don't take the Yonanas apart and touch the sharp blade, I feel much safer having them use the Yonanas over a Vitamix and other appliances
No preparation: other than having frozen fruit available, which I always do, I can make ice cream any time I want it
Cost-efficient: since I don't need additional ingredients, it's budget-friendly to make a quick healthy frozen dessert
Easy to store: it's not hard to find storage for the unit in my cabinets
Easy to clean: hand-washing works best for me and takes a few seconds to clean it
Cons:
Portion control: this is nothing against Yonanas but it's important to limit your fruit portions. I don't want to eat this every night. Even though a 1/2 cup of Yonanas equals 100 calories, I'm known to eat double that amount.
Is the Yonanas Ice Cream Maker Worth Buying?
The Yonanas ice cream maker is one of my favorite recent purchases.
Our favorite ice creams can cost upwards of $7-10 in our local supermarket. I also love that we are using produce that may have gotten thrown out otherwise. I prefer my bananas just ripened, and when they get spots, I throw them out. The same goes for other fruits. You can freeze your fruit before it goes bad. So it's not just good for your pocketbook but the environment too.
Yonanas is a healthy alternative to traditional ice cream.
It's a great purchase if you have dietary restrictions, are vegan, vegetarian, have diabetes, or are lactose intolerant. As I get older, I try to limit my dairy. This ice cream tastes delicious, and I don't miss the dairy at all.
Have you tried Yonanas? Let us know what you think in the comments.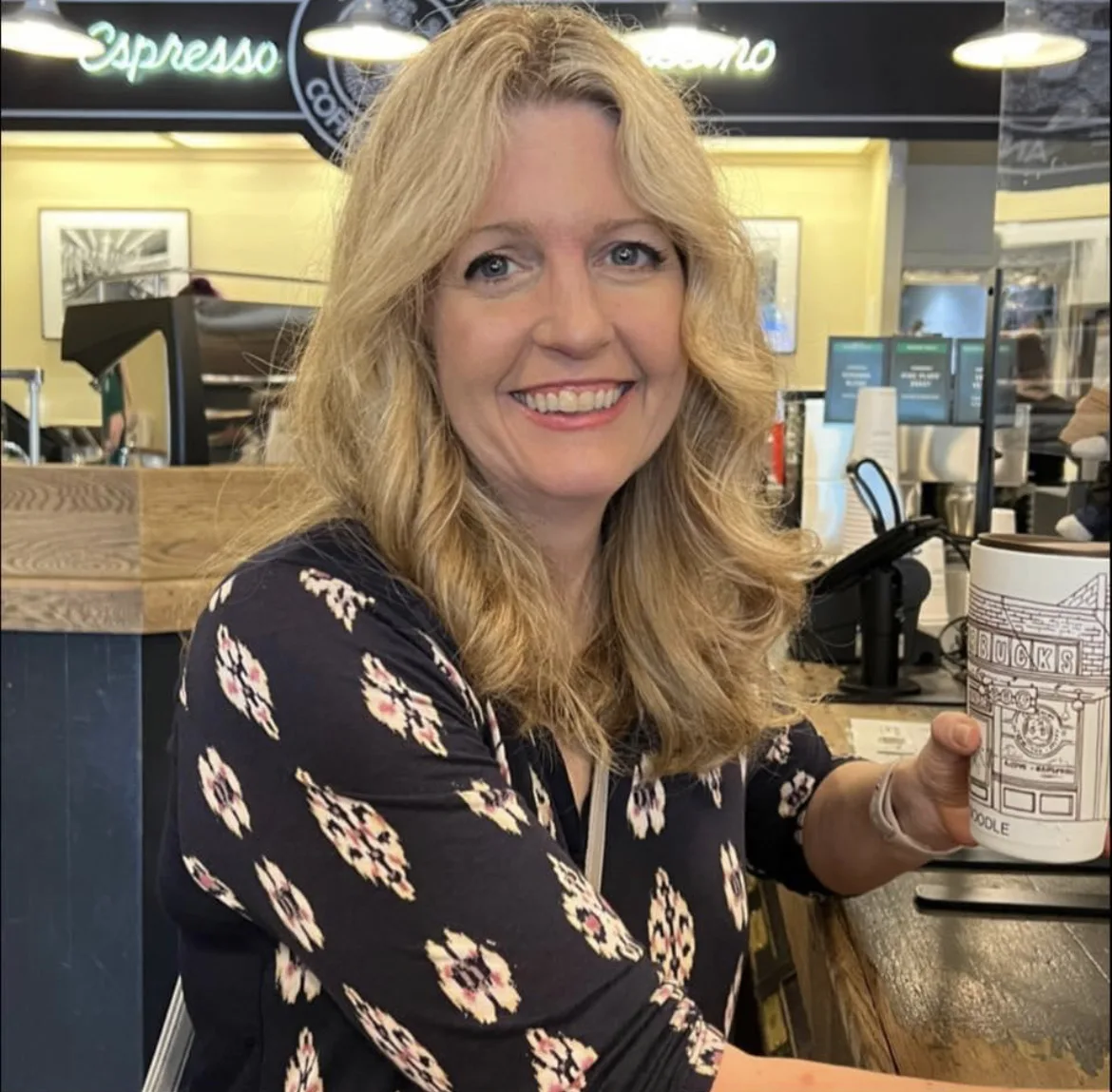 Michelle Platt is a former attorney and teacher who loves to do the research so you don't have to. She takes a deep dive into each topic and writes about her wellness journey here. She loves trying out new workouts and products to share with you. She is currently completing her personal training certification. This native New Yorker recently made the move to the suburbs of Minneapolis, where she lives with her husband, two kids, and two dogs.