If you're looking for a healthier alternative to your usual morning coffee, Super Coffee, a product of Kitu Life, might be just what you need. This brand claims to taste as delicious as Starbucks Frappuccinos, but without any added sugar or unhealthy ingredients.
Ever since their appearance on Shark Tank in 2018, this bottled coffee has become increasingly popular among coffee lovers who want to enjoy their caffeine fix without compromising their health.
So of course, I tried it out and I'm sharing my thoughts with you to let you know if Super Coffee is worth buying.
This post contains affiliate links. See my disclosure policy for more information.
What is Super Coffee?
Super Coffee is a plant-based brand that offers a healthier alternative to traditional bottled coffees.
It is available in a variety of flavors, including creamy black, french vanilla, and coconut mocha, and contains no added sugar or calories.
With 10 grams of protein and 200 mg of caffeine per bottle, Super Coffee is a great option for those who want a caffeine boost without compromising their brain function or weight loss goals.
Low sugar, low-carb, Keto-friendly, gluten-free, lactose-free, and soy-free.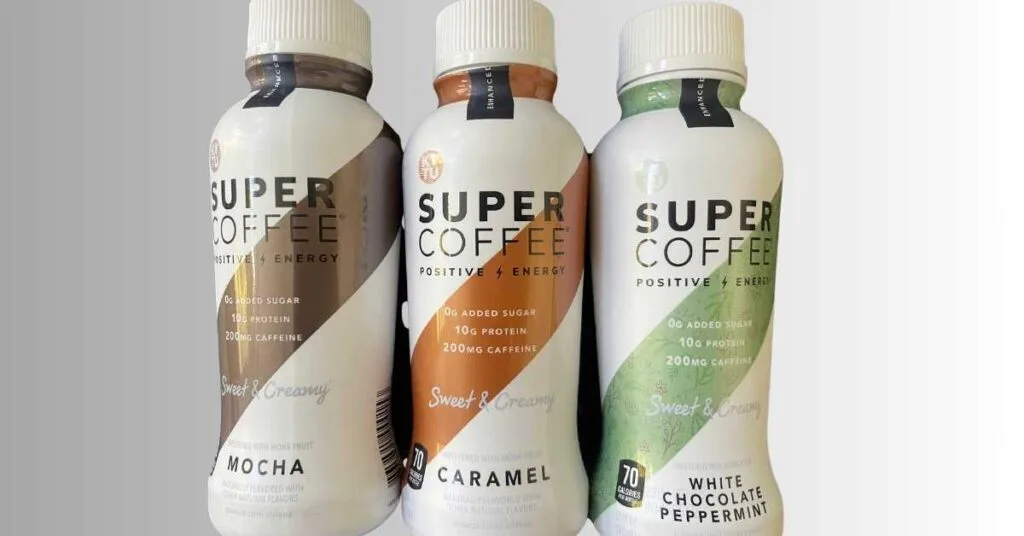 History of the Brand
Super Coffee, a product of Kitu Life, was born out of a genuine need for a healthier protein drink.
The story began in a college dorm room when Jordan DeCicco, a student-athlete with early morning practices and late nights of studying, sought a healthier alternative to the Starbucks Frappuccino and other sugar-laden, artificial energy drinks that were available on campus.
Combining organic coffee with coconut MCT oil for healthy fats and whey protein concentrate for sustained energy, Jordan crafted the first homemade Super Coffee blend. The drink not only provided the energy boost he needed but also tasted great without the usual sugar crash.
Recognizing its business potential, Jordan teamed up with his brothers, Jake and Jim DeCicco, to bring Super Coffee to a broader audience.
Their big break came when they appeared on the popular TV show, "Shark Tank." Although they didn't secure a deal on the show, the exposure was invaluable.
Following their TV appearance, celebrities like Alex Rodriguez, Jennifer Lopez, and Aaron Rodgers recognized the potential of Super Coffee and invested in the venture.
Flavors and Varieties
Super Coffee offers a variety of flavors including Original, Vanilla, Hazelnut, Mocha, Maple Pumpkin, and Peppermint Mocha. They also offer a range of creamers and espresso drinks.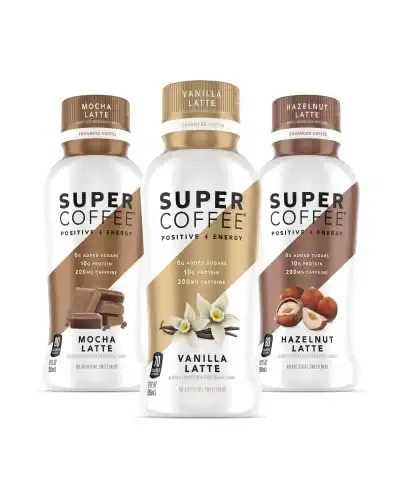 Super Coffee Drinks
Each flavor contains 200 milligrams of caffeine per bottle, which is equivalent to two cups of coffee. The coffee is sweetened with a natural sweetener (stevia and monk fruit) and contains no added sugars.
Super Creamer
Super Coffee also offers a line of creamers made with pea protein, coconut milk and MCT oil. The creamers come in vanilla, hazelnut, and unsweetened varieties. They are dairy-free, gluten-free, and contain no added sugars.
Super Espresso
The brand added canned espresso drinks to its lineup with 5g of protein and 180mg of caffeine.
Super Coffee Ingredients
Super Coffee is made with organic Colombian coffee, lactose-free protein, and MCT oil. It is sweetened with monk fruit and contains natural flavors. For a full list of ingredients, refer to the product label.
Caffeine
Super Coffee contains 200mg of caffeine per bottle, which is equivalent to two cups of coffee. While this amount of caffeine may be too much for some individuals, it is within the recommended daily caffeine intake of 400mg.
Where to Buy Super Coffee
Super Coffee is available for purchase on their official website, Amazon, and select retailers. To find a store near you, use the store locator on their website.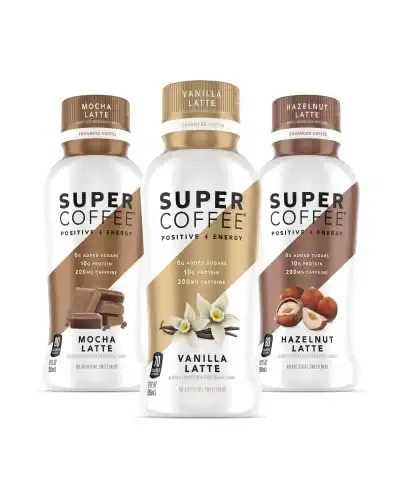 Personal Experience: First Impressions and Taste Test
When it comes to evaluating a coffee, there are a few key characteristics to consider:
Aroma: The aroma of Super Coffee is rich, with notes of freshly brewed coffee and a hint of sweetness.
Flavor: The flavor of Super Coffee is smooth and well-balanced, with just the right amount of sweetness.
Body: Super Coffee has a creamy and smooth body, similar to that of a latte.
Acidity: The acidity of Super Coffee is low, making it a great option for those who have sensitive stomachs or prefer a milder coffee.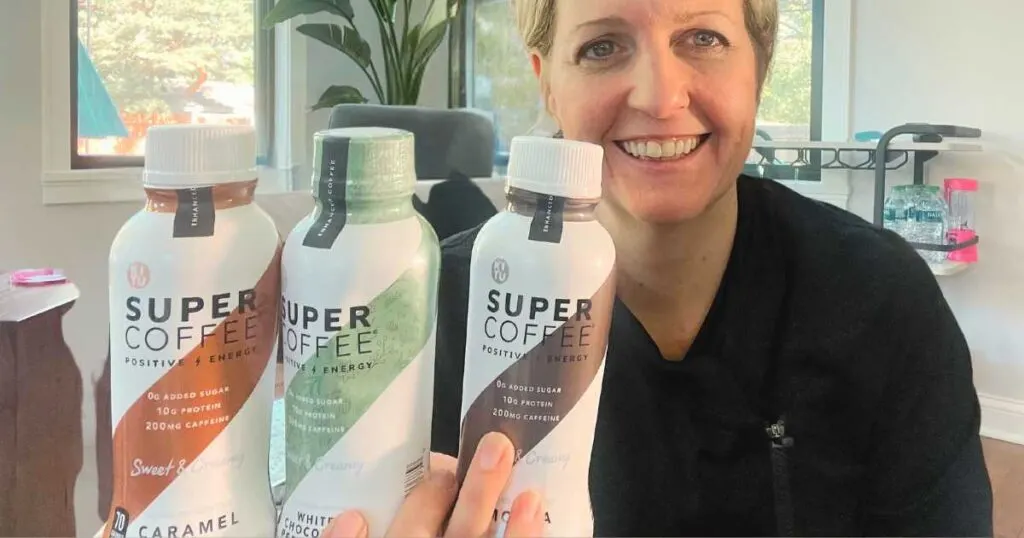 I tried out three flavors:
White Chocolate Peppermint
Caramel
Mocha
I loved the thick and smooth consistency of the drink, and definitely felt full after drinking a full bottle. That flavor was only 70 calories and had 10g of protein. I'm usually tracking my macros, and as a vegetarian, getting enough protein in my diet is of the utmost importance to me.
I liked both the caramel and mocha flavors better and would buy those again. However, I thought the White Chocolate Peppermint was a bit sweet for my taste but I don't like anything sweet. I would add ice next time.
Also, as a coffee lover, I appreciated that the coffee flavor was not overpowered by the other flavors.
Health Benefits of Super Coffee
Super Coffee offers several health benefits:
Energy Boost: Contains 200mg of caffeine from organic Colombian coffee.
Protein: Adds 10g of lactose-free protein to each bottle.
Healthy Fats: Contains MCT oil, a type of healthy fat.
Low Sugar: Super Coffee is sugar-free and contains no artificial sweeteners.
Pros and Cons of Super Coffee
Pros
Convenient: Super Coffee is a ready-to-drink beverage that you can grab and go, making it a convenient option for busy mornings or when you're on the go.
Low calorie: Super Coffee has only 80 calories per bottle, making it a low-calorie option compared to many other coffee drinks on the market.
No sugar: Unlike many other coffee drinks, Super Coffee contains no added sugar, making it a good choice for those who are watching their sugar intake.
High in protein: Super Coffee contains 10 grams of protein per bottle, which can help you feel full and satisfied for longer.
Cons
High caffeine content: While the caffeine content in Super Coffee is similar to a regular cup of coffee, it may be too much for some people, especially those who are sensitive to caffeine.

There is no decaf option however, they do offer a range of espresso drinks that contain less caffeine than their regular coffee drinks.

Expensive: Super Coffee is more expensive than many other coffee drinks on the market, which may be a downside for those who are on a tight budget.
Limited flavors: While Super Coffee comes in a variety of flavors, the selection is still relatively limited compared to other coffee drinks.
Super Coffee Alternatives
While Super Coffee has carved a niche for itself in the coffee energy drink business, several other brands offer similar products:
Starbucks Frappuccino Can or Bottle
While the founder of Super Coffee clearly modeled the taste on a Starbucks Frappuccino, the only ready-to-go coffee energy drink available to him, Super Coffee is better for you health-wise in every way.
A can of Frappuccino uses artificial ingredients, contains more than 30 grams of sugar, and is more than double the calories of a Super Coffee.
Laird Superfood
Founded by professional surfer Laird Hamilton, Laird Superfood focuses more on coffee creamers and beverages enriched with superfoods than its coffees.
Bulletproof Coffee
Bulletproof Coffee is known for its blend of coffee, grass-fed butter, and Brain Octane oil, and market itself to the Keto crowd. This brand focuses on bio-hacking and has more than 4 times the calories of Super Coffee and only 1 gram of protein.
REBBL
REBBL does have coffee flavors but their focus is on incorporating adaptogens, which are herbs and mushrooms known for their potential to help the body adapt to stress. Their beverages often contain ingredients like ashwagandha, reishi, maca, and turmeric, among others.
VitaCup
VitaCup infuses its coffee with vitamins, including essential vitamins like B1, B5, B6, B9, B12, D3, and antioxidants to their coffees and teas. It doesn't have protein.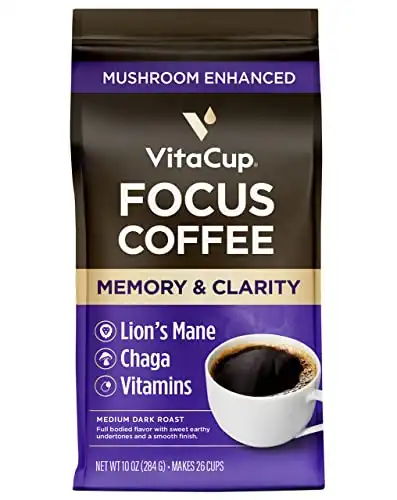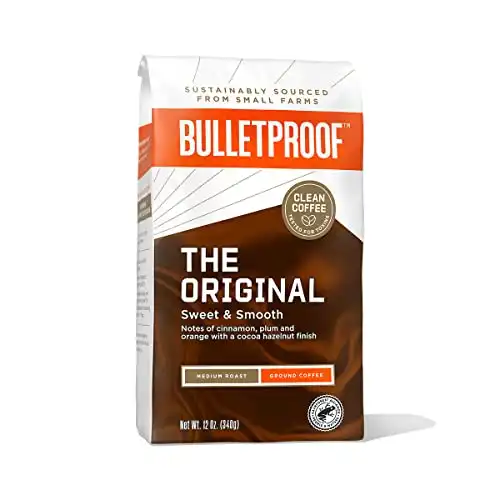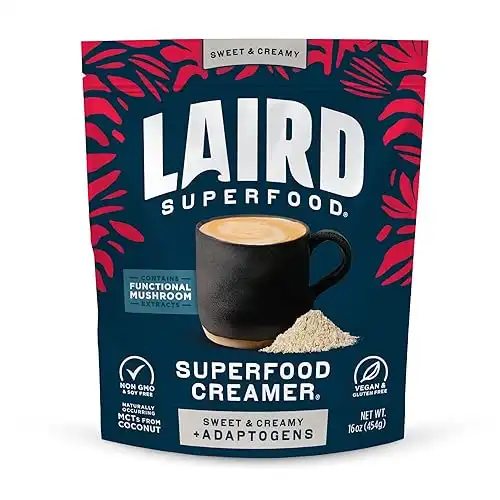 Check out MyPurseStrings on Substack. Get the newest blog posts, my favorite finds, and read all new and past newsletters there.
Super Coffee is a great alternative for those of us who want a sweet caffeinated drink without all the calories and artificial ingredients. Plus, Super Coffee is an easy way to help you reach your protein goals without sacrificing your healthy lifestyle.
Personally, I like the convenience and taste of this low-calorie drink that seems decadent, while having a good amount of protein and natural ingredients in it.
If you're looking to add more protein to your diet, make sure to check out these protein bar reviews: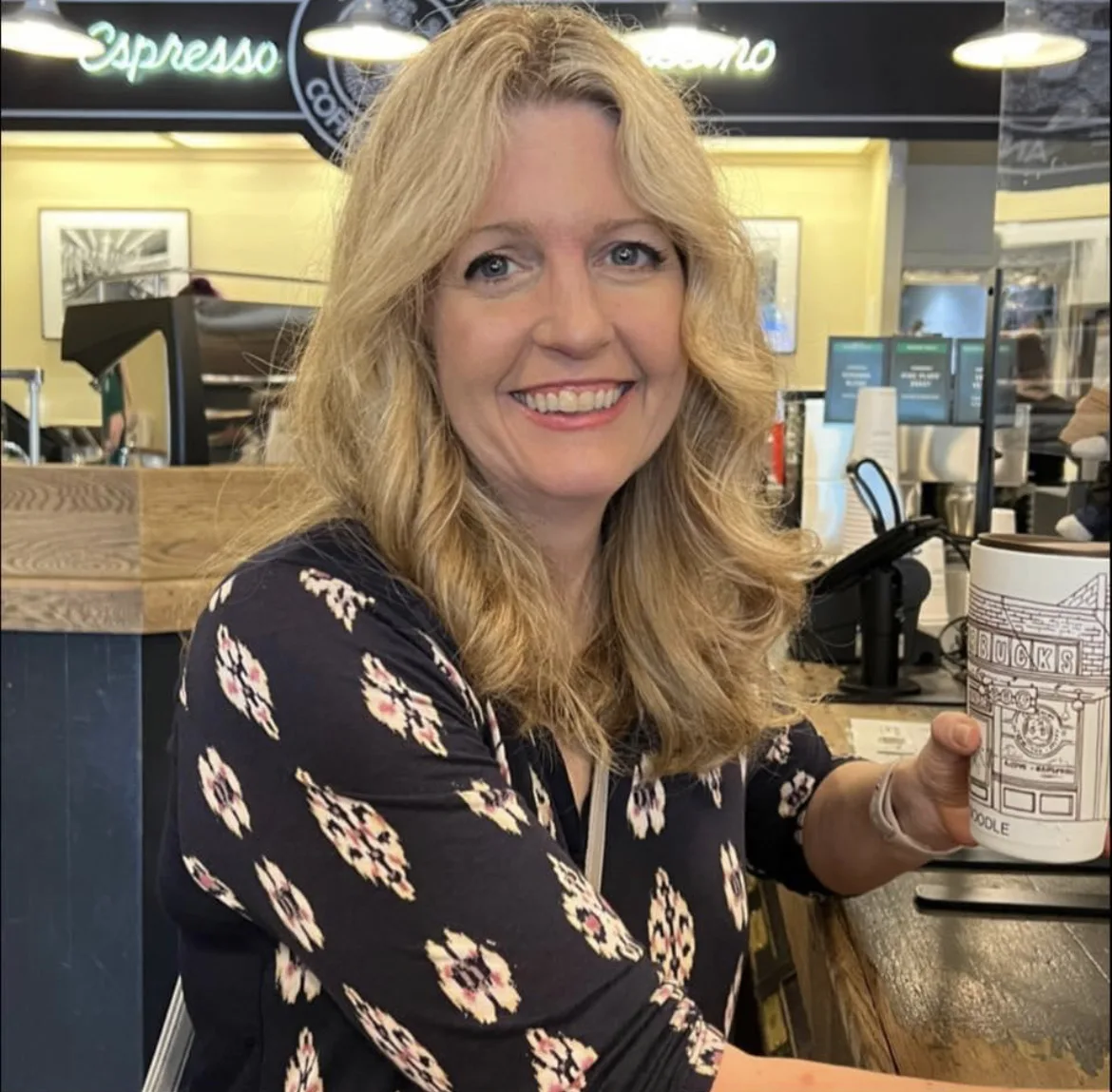 Michelle Platt is a content creator and certified personal trainer. Proving it's never to late to reinvent yourself, she's a former attorney and teacher who loves to do the research so you don't have to. She takes a deep dive into each topic and writes about her wellness journey here. She loves trying out new workouts, fitness tips, healthy foods, and products to share with you. This native New Yorker recently made the move to the suburbs of Minneapolis, where she lives with her husband, two kids, and two dogs.