I don't like to make New Years Resolutions. Instead, I prefer to keep up with the healthy habits that work for me and eliminate those that don't.
This year, I'm focusing on making healthy food choices but I'm no longer tracking what I eat. After years of doing that, I think it's causing a mental strain on me. I eat a vegetarian diet, have eliminated most processed foods (Purple Carrot and Splendid Spoon have helped me with this), and make exercise a part of my everyday lifestyle.
Of course, there are things I can work on. In 2023, I want to focus more on strength training and recovery, drinking more water, portion control, and daily reflections.
Here are some of my favorite products that can help me and you form healthy habits, both for mind and body. All of these products are ones that I actually use and recommend.
This post contains affiliate links. See my disclosure policy for more information.
HYDRATION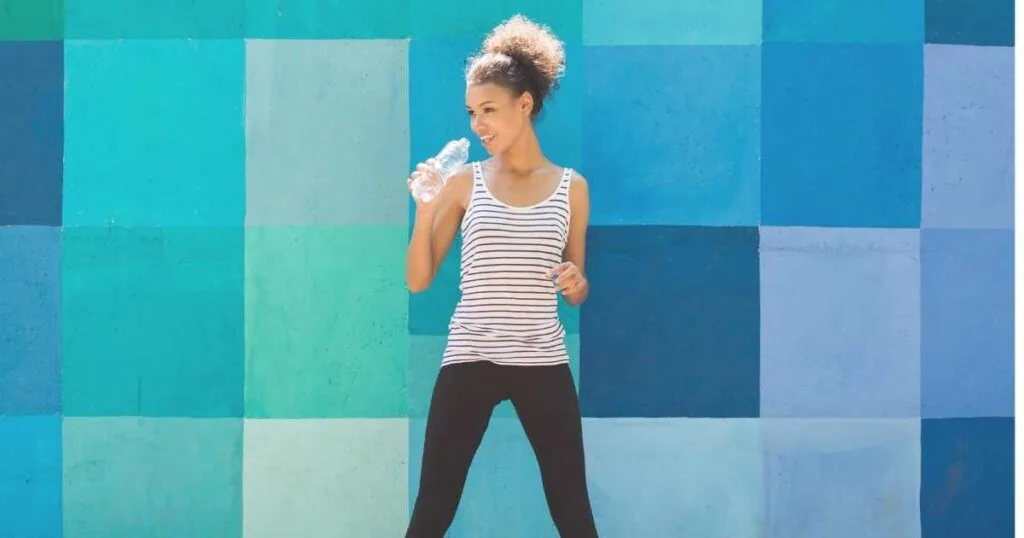 A constant struggle for me, I find myself drinking coffee all day long, and little else. Check out this post for more tips on how I stay hydrated throughout the day.
1. Hidrate Spark
This smart water bottle holds 20 ounces of liquid. Download the free app. Depending upon your activity level, age, gender, and goals, Hidrate will create a daily hydration goal for you.
Throughout the day, you will get reminders pushed to your phone. They're humorous and always make me smile. If you don't like it, turn off notifications. The water bottle will also glow green to keep you on track and urge you to take a sip.
What I like about the Hidrate Spark bottle
definitely encourages me to drink more water
neoprene bottle makes it non-slip and easy to hold
lid closes tightly
bottle (except for the sensor stick) is dishwasher safe
What I don't like about the Hidrate Spark bottle
since I don't drink only water in my bottle, it can get moldy. I use this bottle brush.
no low battery notification

battery needs replacement every few months
the newer model, the Hidrate Spark Steel includes a rechargeable battery
2. Brita Stream UltraMax Water Filter Dispenser
I moved into my new house a few years ago. I thought I would love my Thermador refrigerator. I don't (it's hard to clean, tight on storage, and has no water or ice dispenser).
We bought this Brita Stream UltraMax Water Filter Dispenser and it's made drinking cold water so much more accessible.
We have the 25-cup dispenser but Brita also makes a smaller version that takes up a lot less room in your fridge. The Brita 25-cup dispenser measures 17.19 x 5.5 x 10.5 inches deep versus the 18-cup dispenser that measures 14 x 5.1 x 9.6 inches deep.
What I like about the Brita UltraMax Water Filter Dispenser
Easy to fill water bottles in the morning
Color indicator when filter needs replacement (only every 6 months!)

light around spout changes from green to red

Big opening on top makes refilling water simple
What I don't like about the Brita UltraMax Water Filter Dispenser
We needed to move some items around in our Thermador and even remove one of the door fruit bins

but still, it was worth it. It's especially easy to fill our water bottles each morning

You need a steady hand putting the water dispenser back onto the shelf. My kids have spilled it while doing so.
3. Nuun Electrolyte Tablets
Without Nuun, I wouldn't drink enough water. Seriously, since I started using Nuun tablets a few years ago, my water consumption immediately increased. I always have a full stock of these tablets in my pantry: Nuun Sport (for workouts and after), Vitamin (all day long), Rest (for nighttime relaxation).
They also make Immunity, Energy, and Sports Caffeine versions. The latter is completely counterintuitive for me as if it weren't for Nuun, all I'd drink is coffee.
What I love about Nuun Electrolyte Tablets
low calorie (about 15 calories per tablet)
I use one tablet per about 20 ounces of water
not super sweet
no artificial flavors or colors
vegan
dissolves quickly
gives a bit of fizz to your drink
What I don't love about Nuun Electrolyte Tablets
flavors don't taste all that different to me
TIP: Consider setting up Amazon's Subscribe and Save for products you use most. I get Nuun tablets delivered to me every six weeks.
HEALTHY EATING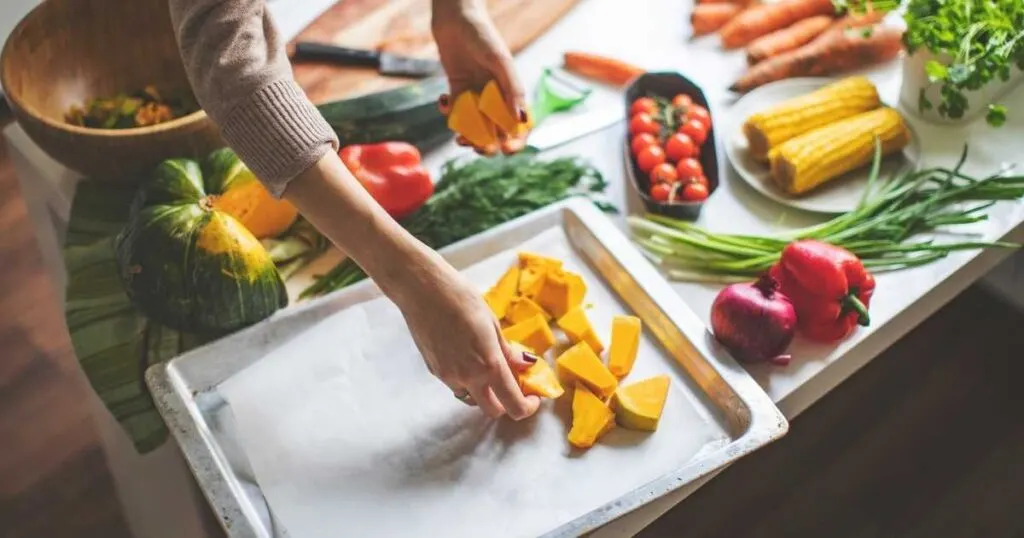 4. Click and Grow Indoor Smart Garden
What if I told you that you could have fresh herbs, plants, and even vegetables available in your kitchen? And, there is little to no work involved.
My husband gifted me a Click and Grow this year. A friend of mine has the AeroGarden and there is some work involved but the Click and Grow is as easy as making a Keurig cup of coffee.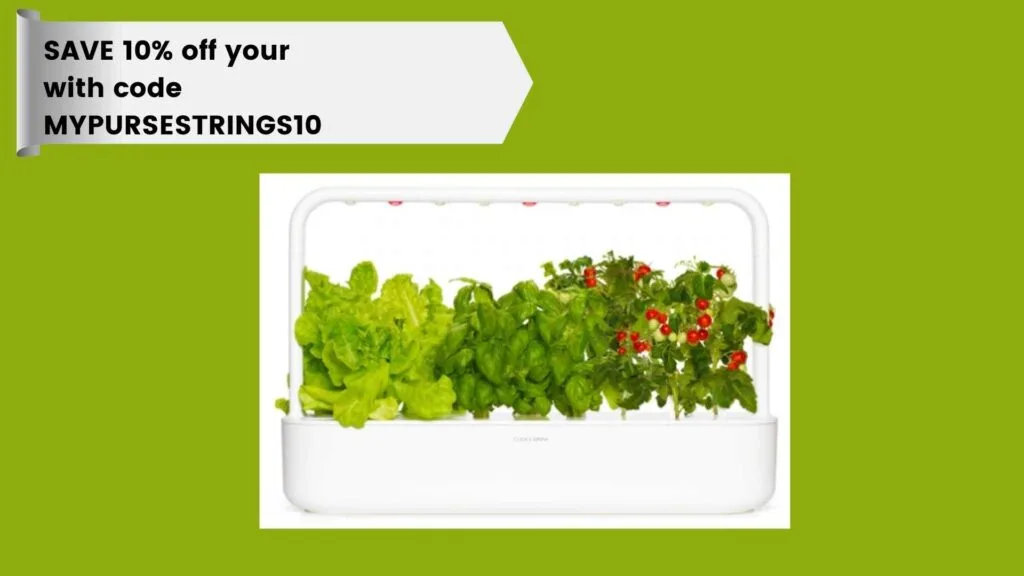 I have the 9-pod garden but Click and Grow also makes a 3-pod garden and tiered gardens that hold up to 51 pods!
What I love about the Click and Grow Smart Indoor Garden
herbs always on hand for cooking
favorite herbs include basil, dill, and chives
simply add water and a soil pod and plant will start growing in days
herbs last a long time
labels make identifying plants easy
What I don't love about the Click and Grow
not all plants do well (I'm not a fan of the tomatoes or lettuce)
may want multiple pods of your most-used herbs

for example, I made pesto from basil and used the whole plant

LED light is bright (we turn ours on at night)
you may see mold on some plants but apparently this is normal as Click and Grow does not use fungicides
5. Ninja Air Fryer
I use my Ninja Air Fryer every single day. I started doing Amazon Lives recently and have recommended this Air Fryer whenever I can.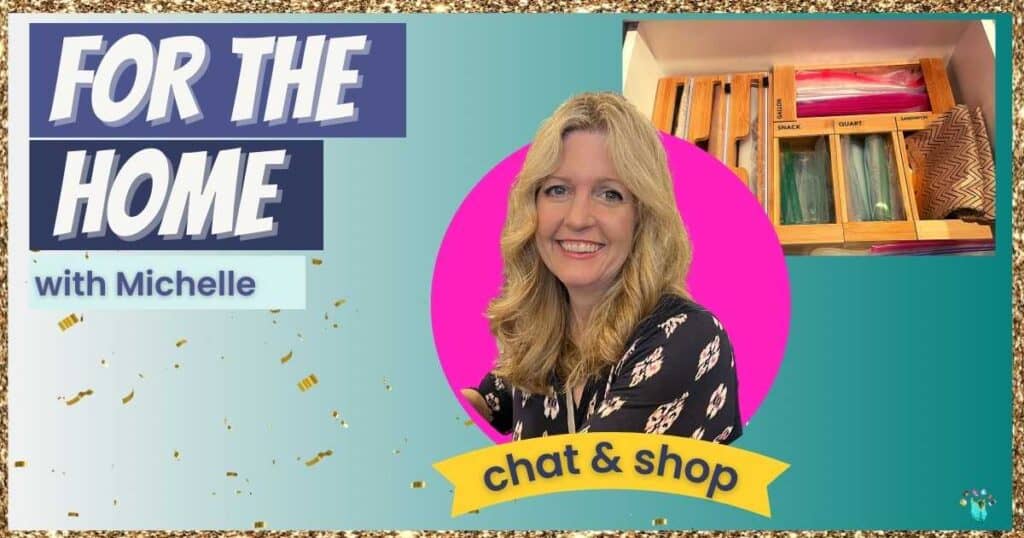 What I like about the Ninja Air Fryer
it works as a mini convection oven so the food gets crispy on the outside
perfect for reheating leftovers
I use little to no oil so I save big on calories and fat
everything cooks faster
my favorite foods to cook include roasted veggies, pierogies, tofu, veggie burgers, fingerling potatoes, frozen french fies, chicken fingers, french toast sticks
I often throw in various foods at the same time (example, fries and chicken)
dehydrate button for dried fruits and vegetables
basket and rack are dishwasher safe
What I don't like about the Ninja Air Fryer
takes up cabinet space

we use ours so often, we leave it out

remember to toss your food in the basket to evenly cook
I have the 4-quart but would love to upgrade to the dual baskets modelor the Ninja Foodi Grill.
6. Microwave Popcorn Popper
I'm a snacker. When I did Weight Watchers, I ate a lot of popcorn as it was zero points on my plan. Since then, I eat popcorn a few times per week. I don't add much, sometimes a spray of avocado oil or salt.
Whenever I mention this Popco silicone popcorn maker in my weekly Friday Favorites Newsletter, it's always a big seller and for good reason.
Check out MyPurseStrings on Substack. Get the newest blog posts, my favorite finds, and read all new and past newsletters there.
What I love about the Popco silicone popcorn maker
add the littlest amount of unpopped kernels to get a huge serving of popcorn
healthy and filling
dishwasher safe
collapsible so requires little space in your cabinets
I like to buy this popcorn, Amish baby white kernels, as it's easy to digest and doesn't get stuck in your teeth
What I don't love about the Popco silicone popcorn maker
stays hot after microwaving
7. Measuring Cups for Portion Control
For me, maintaining weight or losing weight involves food prep and portion control. I didn't know measuring bowls like this existed until I searched for them on Amazon.
What I love about Rachael Ray stackable measuring cups
as it says in the name, they're stackable
made out of melamine (they stay in perfect condition)
dishwasher safe
great for portion control as you eat right out of the bowl
measurements range from 1/4 cup to 2 cups
5 piece set
What I don't love about the Rachael Ray measuring cups
hard to read the measurements which is why I prefer the older color-coded set (but pretty easy to figure out)
FITNESS AND MOVEMENT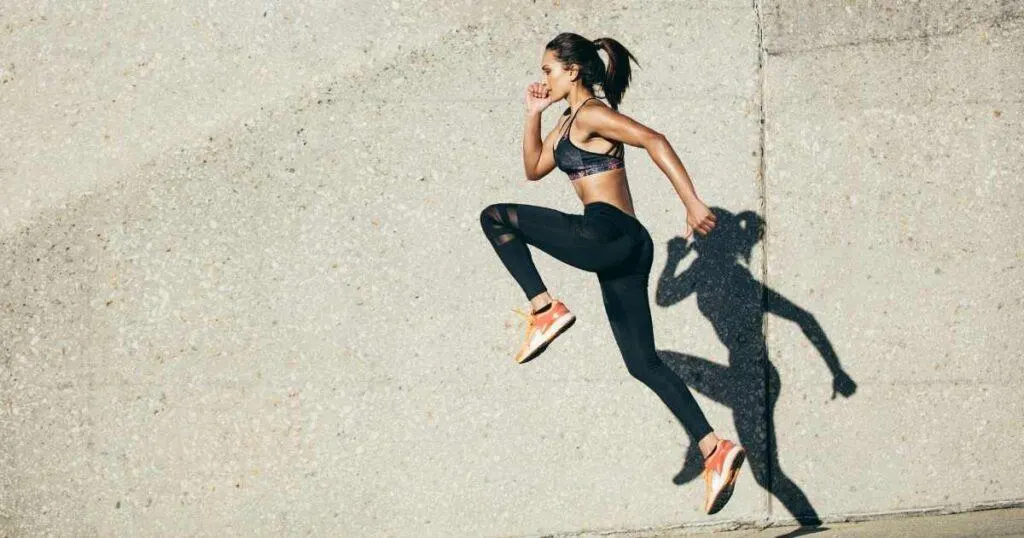 I truly believe that movement is medicine. It does wonders for my mental health and I'm definitely a grump if I don't exercise. Here are some of my favorite fitness products that are especially beneficial for anyone starting their exercise journey.
8. Stealth Core Trainer
The Stealth Core Trainer targets your core (abs, obliques, back) with fun interactive arcade games. Put yourself in a planking position (it's much harder than a traditional plank) and twist your body to control the movements of the game.
I have the yellow version which is more compact than the orange or green models. They also introduced a travel version.
What I love about the Stealth Core Trainer
their tagline is "game your core" and that's exactly what you do using either your iPhone or Android device
with purchase of the Stealth, you get access to several free games (I only recently upgraded to the premium paid version)
the company claims that in just 3 minutes per day, you'll see results (and I believe it as it's an intense and effective workout)
it's fun
games are 1980's style old school video games like PacMan and Astroids
active and supportive Facebook group

you'll also find challenges and exercises recommended by both trainers and users
What I don't love about the Stealth Core Trainer
the elbow cushions initially hurt my elbows. I got these pads to place over them until I got used to it.
9. Neoprene dumbbells
In 2020, I got serious about strength training. I'm a big fan of Peloton and took advantage of their strength training programs that I had been ignoring. I'm up to 20-pound weights now but I started using neoprene dumbbells like the ones below.
Not only does strength training make me feel confident but it definitely has changed both the shape of my body and helped me to lose weight. This is even more important as we age, and hey, I'm not getting any younger.
What I like about the Amazon Basics Neoprene dumbbell set
it's great for beginners and those who are more advanced as it includes 3-pound, 5-pound, and 8-pound weight sets

if you're truly new to weight training, you may prefer this set instead

neoprene makes it less likely to slip, easy to hold, and provides a bit of protection
comes with a plastic stand
What I don't like about the dumbbell set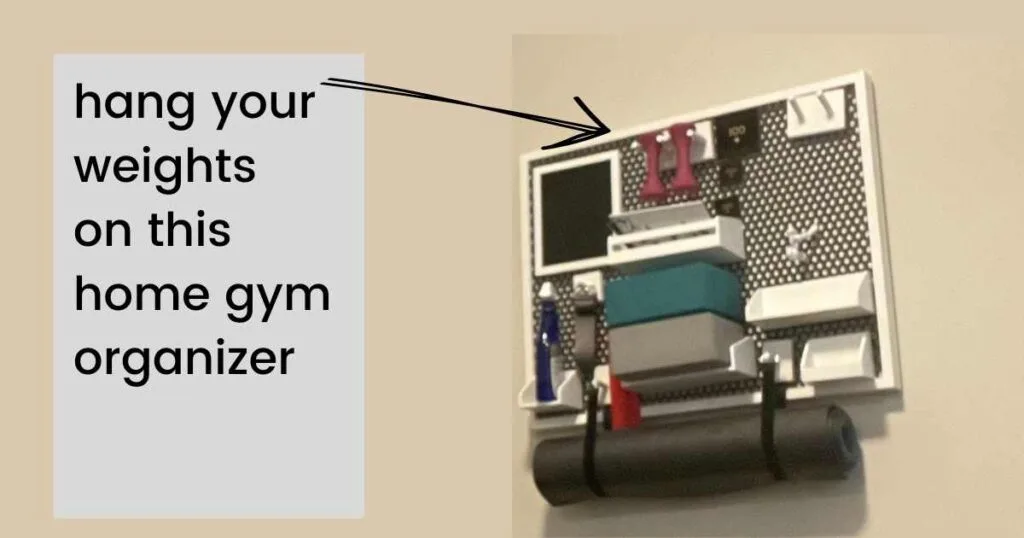 10. Bluetooth Body Fat Scale
I'm trying to stay away from the scale this year but I can't completely ignore it either. I've had this scale (this is actually the newer improved version) for years now and I've hated it some days and smiled at it others.
What I like about the Greater Goods smart scale
unlike other scales, this one works with Bluetooth and not WiFi
I've only changed the battery once in about 5 years
the app is intuitive and connects with Apple Health
each user has a separate account so data does not get shared
it tracks metrics including: weight, BMI, body fat, lean mass, water weight, and bone mass
What I don't like about the Great Goods smart scale
more expensive than some competitor smart scales. If you're looking for a cheaper scale, I recommend this one.
11. Smart Measuring Tape
One of the best ways to evaluate physical changes in your body is to measure yourself. This smart body tape by REHNPHO uses an app and sends your progress to your phone.
What I like about the RENPHO smart measuring tape
works with Bluetooth
I'm a sucker for data. I love seeing my meaurements tracked in an app
connects to Apple Health
while I can't always notice changes on the scale, I can see big changes from this device
What I don't like about the RENPHO smart measuring tape
I'm not sure I put the tape in the exact same spot each time
can be trickly to measure yourself accurately
12. Apple Watch
I had my Series 2 Apple Watch for years and only recently upgraded to the Series 7. I can't live without it. If you want to keep track of your fitness goals, I really think there is nothing better than the Apple Watch.
The watch allows you to add your favorite apps right on the clock face too. I have added the Hidrate Spark app, Weight Watchers, and more.
And 6 years into having my watch, I'm still obsessed with closing my rings: movement, exercise, and standing goals.
If you're in the market for an Apple Watch and don't want to spend too much, I recommend the SE. It's at a great price point and has everything you'd want minus the ECG monitor for your heart and Blood Oxygen sensor. And, it's so easy to change out your watch band if you prefer a different style.
What I like about the Apple Watch
integrates well with some of my favorite apps: Peloton, Hidrate

not counting all my other non-health related apps

easy to change the clock face ("complications") to display your most-used apps
heart rate monitor
What I don't like about the Apple Watch
not a fan of the fitness tracker that comes with the watch so have added my own (Peloton, Strong)
Check out MyPurseStrings on Substack. Get the newest blog posts, my favorite finds, and read all new and past newsletters there.
SELF CARE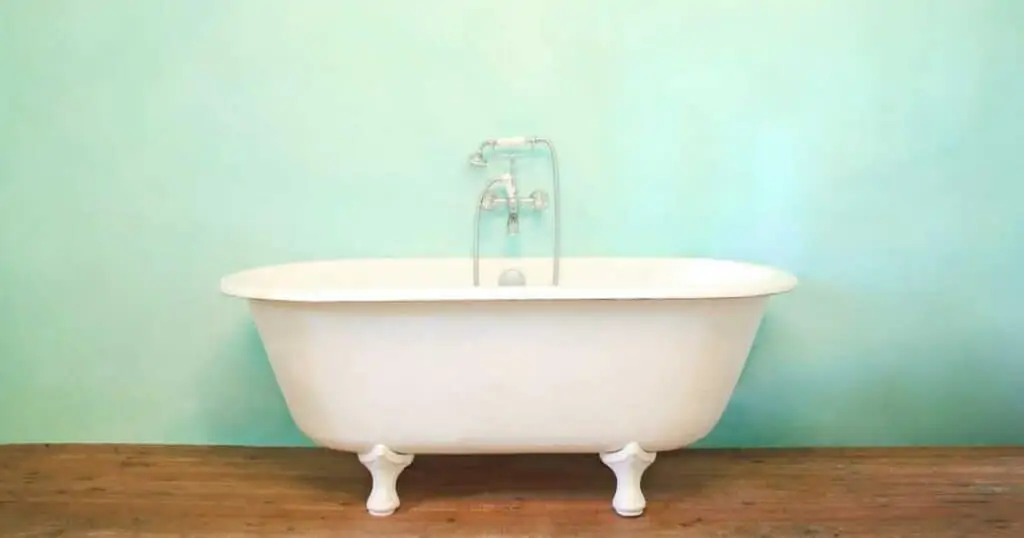 Self-care doesn't look like a spa day to me anymore. Most days, it's a quiet cup of coffee, binging a show uninterrupted, or washing and styling my hair.
Here are some products that help me relax and unwind.
13. Slip X Bath Overflow Drain Cover
When we moved into our new house, I was most excited by my gorgeous white bathtub. Unfortunately, after my first bath, I noticed shortly afterward a leak coming through our chandelier downstairs in the kitchen. It actually wasn't my fault as the builders installed a gasket incorrectly.
I heard buzz about this drain cover for a while in various Facebook groups. It did not disappoint. This is one of those products I wish I invented. My bathtub is actually quite shallow and this drain cover enables you to enjoy a deeper bath.
What I like about the drain overflow cover
easily suctions (and stays) onto any drain cover
adds inches to your bathwater
What I don't like about the drain overflow cover
Oh, and if you're a fan of bubble baths, I always add Dr. Teal's products.
14. Scalp Massager Brush
My daughter and I both love this scalp massager brush to use in the shower while shampooing.
What I like about the Heeta scalp massage brush
evenly distributes shampoo
feels great on your scalp
helpful for scalp psoriasis and dandruff
What I don't like about the scalp massage brush
can't think of anything. It does what it says and has over 100,000 reviews.
15. Kindle Paperwhite
It's the last thing I see before that I see before I go to bed. My Kindle Paperwhite goes everywhere with me, and because of that, I read way more books than I ever would with a traditional paperback.
I recently upgraded to this Paperwhite because it's waterproof. I envision myself reading poolside and at the beach but in the meantime, I'm enjoying it in the bath.
What I like about the Paperwhite
I have every e-book I've ever purchased over the last 10 years or so and still have so much storage left

I opted for the 8GB and last I read it holds 8,000 books.

convenience of having a book on hand whenever I have a free moment
waterproof
adjustable lighting and various settings
What I don't like about the Paperwhite
some of the settings change on me for no reason

for example, I like to know how many minutes are left in the chapter and not the entire book. I'm constant resetting)

changing settings feels a bit clunky
most cases like the one I own are not waterproof
16. AirPods
If you see me with my AirPods in my ears, I'm probably listening to an audiobook. This is new for me but I love it.
What I like about Apple AirPods
quickly connects to all devices

I use them with my iPhone, Macbook, and Peloton

wires don't get in the way

pefect for housework, running, or walking the dogs
What I don't like about AirPods
I'm constant misplacing them and they don't beep if they're in the case
they get dirty (I just bought this cleaner)
you may need to try out different sizes (the Pros are too big for my ears)
WATCH THE REPLAY OF THE AMAZON LIVE WHERE I FEATURED MOST OF THESE PRODUCTS & MORE. CLICK THE LINK BELOW AND MAKE SURE TO HIT THE "FOLLOW" BUTTON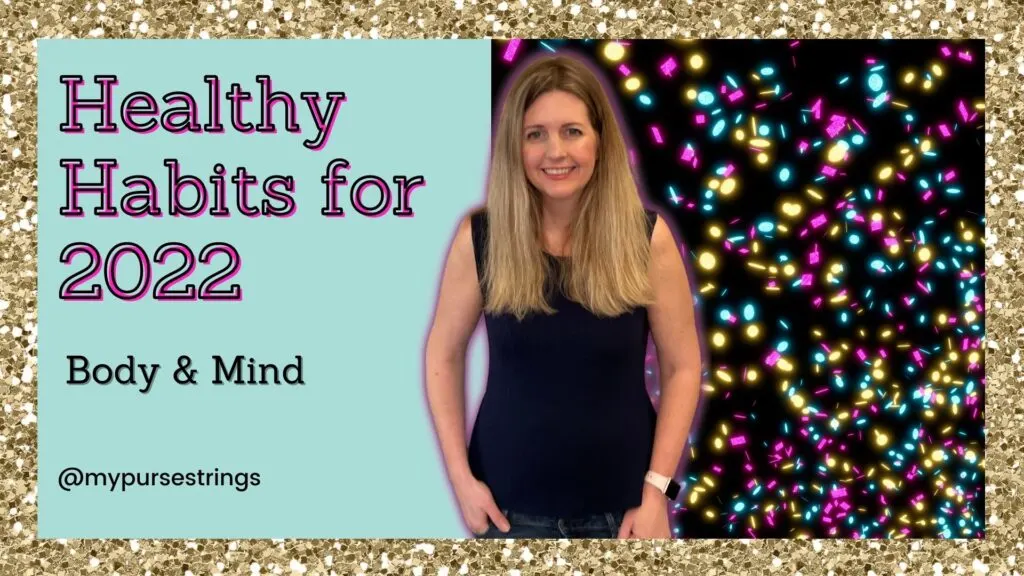 17. Komuso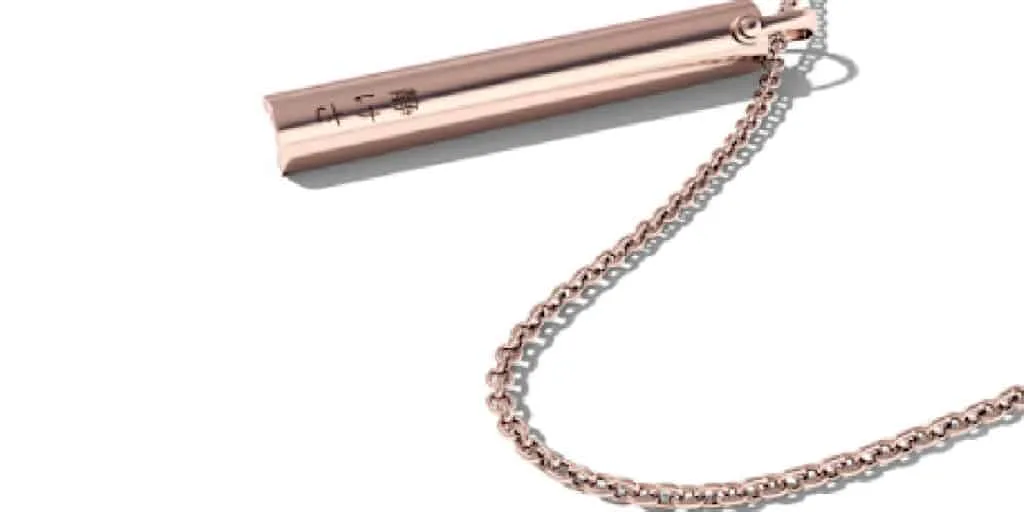 I had seen Komuso advertising in my Instagram feed for a while. I thought it may be a gimmick but it works for me. It's a necklace that serves as a reminder to take breaths (using the Shift) throughout the day to relax your body and ease anxiety.
What I like about the Komuso Shift necklace
it's pretty and no one but you would know that it's anything but a necklace
wearing something around my neck gently reminds me to take a deep breath
while you can take a deep breath on your own, the design of the Shift allows you to focus on your breath for 8 to 10 seconds
claims to decrease stress hormones, slow down your heartbeat, decrease blood pressure, and loosen up muscles
designed by a therapist
it really does relax me
What I don't like about the Komuso Shift
it's on the expensive side but save 15 percent off with code MPS
I initially bought this for my daughter but stole it from her. I wish they made a shorter chain (shortest is 25 inches)

a kids version is coming soon
18. Face Roller
One of my goals this year is to use my facial roller more often. Face rollers have a ton of benefits including combatting face puffiness and signs of aging.
Most face rollers are made from quartz or jade. I have this quartz face roller. It's best to keep it refrigerated.
What I like about the face roller
it's gentle on the skin and feels amazing
What I don't like about the face roller
I'm never quite sure if I'm doing it right (but there are tons of tips online)
18. Hypervolt Massage Gun
I got this Hypervolt Hyperice massage gun as a birthday gift for my husband last year but I use it all the time. This is their newest one. If you're looking for a less expensive brand, this is the one I recommend.
What I like about the Hypervolt massage gun
really helps with muscle soreness and recovery after workouts and on rest days
especially love it for my calves, quads, glutes, and lower back
it comes with several attachments but I tend to use the same one
there are a lot of brands out there

Hypervolt has a great reputation
less expensive than the Theragun
What I don't like about the Hypervolt massage gun
I hold tension in my neck but I'm too afraid to use the massage gun there
not super relaxing (but feels so good after) as it's intense
19. Foot and Calf Massager
When I get tired, I always feel it in my legs first. To me, there's nothing better than a great calf and leg massage (and I get really annoyed when I don't get a good one at the nail salon).
This massager is a splurge but if you're looking to zen out for a bit, I recommend this Cloud Massage Shiatsu Foot Massager.
What I like about the Shiatsu Calf and Foot Massager
unlike other massagers, this one works your feet, ankles, and calves
lots of settings to choose from including intensity and heat
What I don't like about the Shiatsu Calf and Foot Massager
no remote control
massage only lasts up to 15 minutes
20. Self-Care Pad
When our school switched to distance learning, I got her this notepad to keep her on track and for self-reflection.
The same company makes a daily journal for adults. I also like this one.
I'm a digital calendar kind of girl but I know a lot of my friends prefer old-school paper planners. This one includes mind-mapping, a vision board, goal setting, and weekly and monthly calendar pages. If I did use a paper calendar, this is what I'd use.
What I like about daily reflection journals
it helps to set your intention for the day
visually checking off my to-do list makes me feel accomplished
What I don't like about daily reflection journals
I rarely use them every day (but wish I did)
most pads only come with pages for no more than 90-days at a time
21. Daily Affirmation Cards
Again, I bought the kids' version of these Affirmators! cards for my daughter last year but they also make adult versions. Written by a comedian, these daily affirmations provide self-love without all the "self helpy-ness."
They also make cards geared towards work or love and relationships.
What I like about the Affirmators! cards
they're funny and colorful
they make you feel good
What I don't like about the Affirmators! cards
some are a bit lengthy to read through
You can find all of the Amazon products mentioned in this blog post in this curated list within my Amazon Storefront.

Final Thoughts
I stopped making New Years Resolutions a long time ago. Now, I'm just trying to create and maintain healthy habits that I think I can successfully stick to throughout the year.
Whether it's mental health, physical fitness, or clean eating, I look forward to these healthy habits in 2022. Wishing you health and success this year.
Related Posts
25 Workouts You May Not Realize Exist on Peloton
Peloton Discounts and Savings: Do You Qualify?
Motivational Quotes from our Favorite Peloton Instructors
Treadmills to Use with the Peloton App
Trader Joe's Healthy Shopping List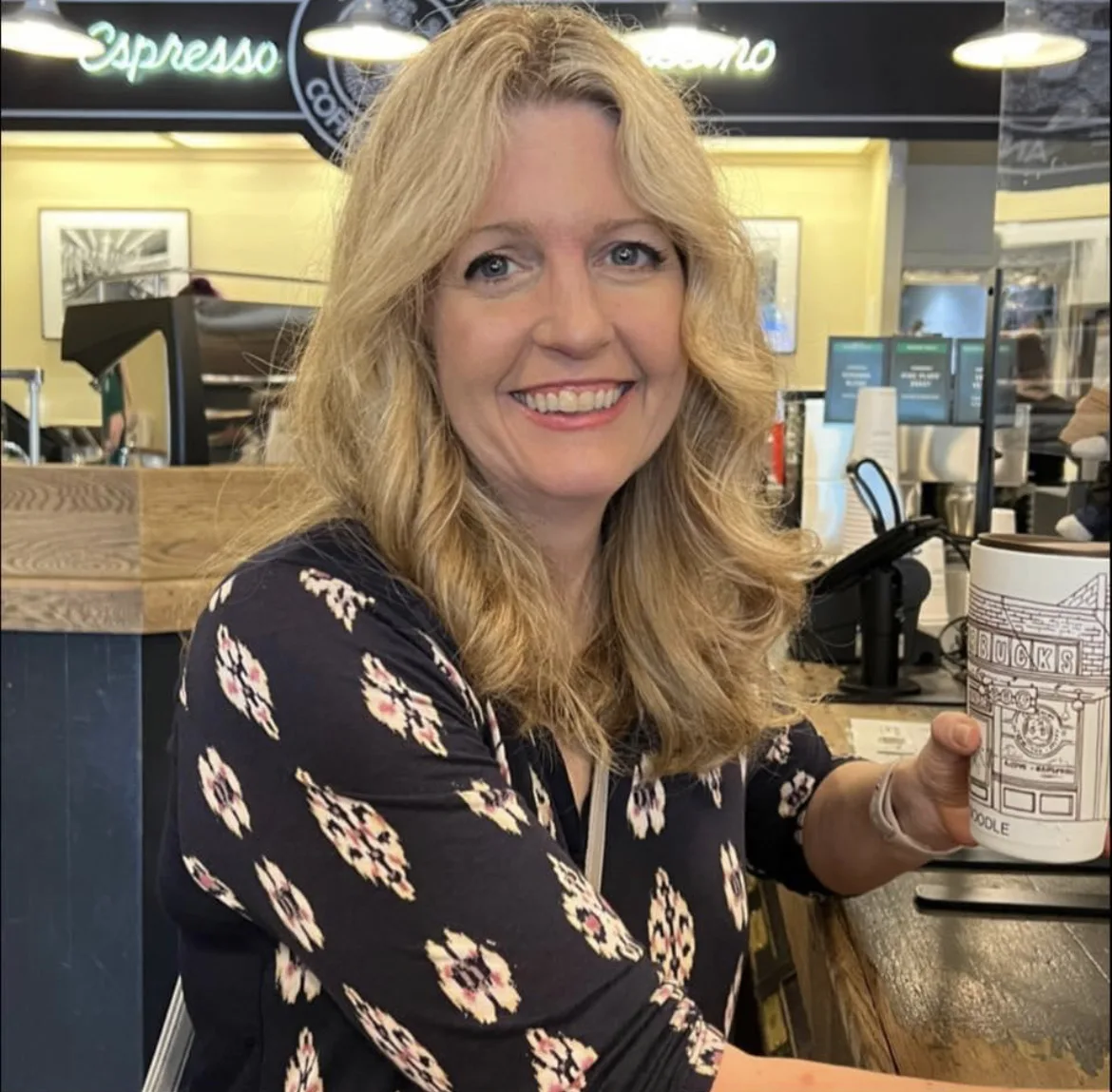 Michelle Platt is a content creator and certified personal trainer. Proving it's never to late to reinvent yourself, she's a former attorney and teacher who loves to do the research so you don't have to. She takes a deep dive into each topic and writes about her wellness journey here. She loves trying out new workouts, fitness tips, healthy foods, and products to share with you. This native New Yorker recently made the move to the suburbs of Minneapolis, where she lives with her husband, two kids, and two dogs.