Recently, I tried the 5-Day Prolon Fasting Mimicking Diet. I'd known about it for years through friends. I'm not a big believer in cleanses and I avoid trendy diets. Despite having my reservations going into the program, I came out a believer. And when my five days were over, I immediately ordered a couple of boxes of Fast Bars.
This post contains affiliate links. See my disclosure policy for more information.
Why I Tried Prolon
I live a healthy lifestyle, eat a balanced diet, drink my water, exercise regularly, and strength train. I'm a vegetarian and have been trying to up my plant-based protein intake for some time now but I felt like my body needed a reset.
Over the last year, I seem to be putting on weight, especially in my belly. Maybe it's my age (late 40s) and hormones, or perhaps, it's something I've been eating, but I was excited to hand over all my food decisions to a company for five days.
I followed Prolon's Five-Day Fast Mimicking Program to a T. When I finished the Prolon Diet, I was down 5 pounds and determined to keep it off especially when I returned to eating regular meals.
I needed to make some smart decisions and ordering the Prolon Fast Bars was one of them.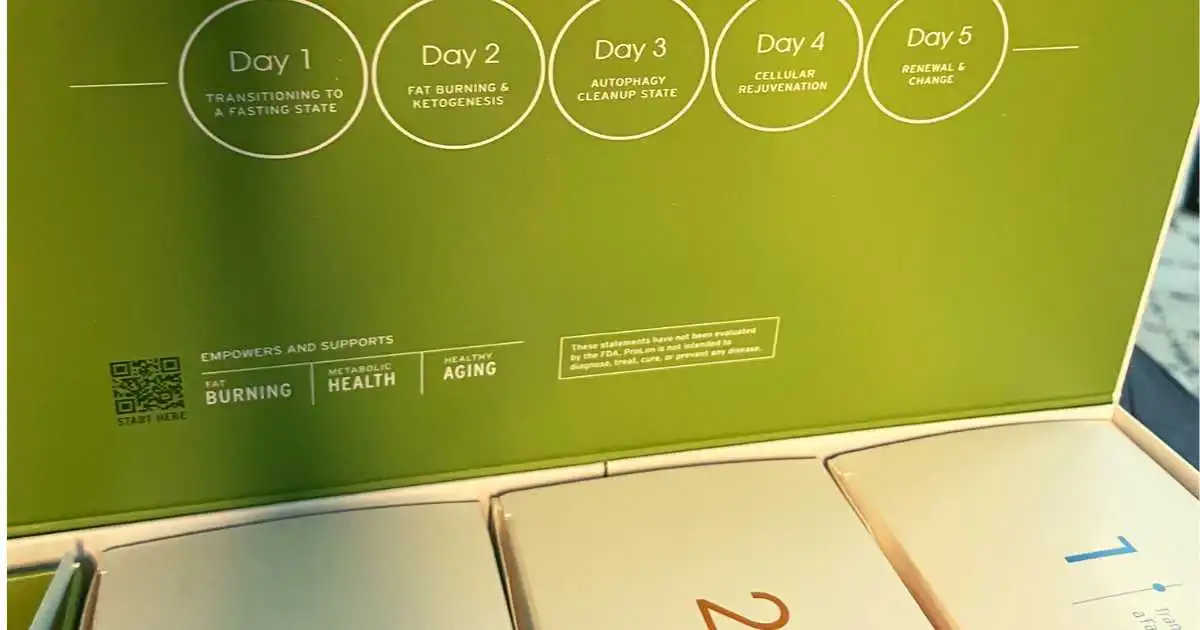 Prolon in a Nutshell
Prolon came about as a result of Dr. Valter Longo's years of research for his longevity clinical study. He runs the USC Longevity Institute which studies healthy aging, nutrition, and disease. He wrote a book on his findings which ultimately led to Prolon's fasting diet, a five-day program.
Longo is currently a professor at the University of Southern California and teaches Gerontology and Biological Sciences.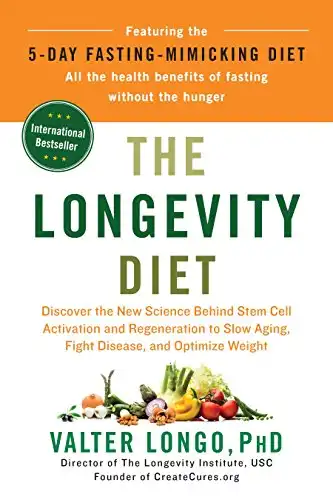 The Prolon box contains enough food for five days: teas, soups, bars, crackers, and olives, although what you eat each day is predetermined for you. You can read more about Prolon here but essentially it's supposed to have many benefits including improving your metabolic health. It doesn't promise weight loss.
If it all sounds like a bunch of baloney to you, that's what I thought too, except I lost five pounds and kept it off. The best part of Prolon for me was the free group coaching Zoom call with a registered dietician. This all kickstarted me into incorporating some changes into my daily life, including eating the Fast Bars.
What are Prolon Fast Bars?
The nut-based Fast Bar is gluten-free, soy-free, dairy-free, low sugar, and Keto-friendly.
Even though I've tried intermittent fasting before with little success, that's basically what Prolon is, except you're not truly fasting. You would think you're breaking the fast with one of their bars but supposedly they keep your body in a fasted state. According to Prolon, it's the first bar you can eat that won't take you out of fasting mode.
Prolon claims that similar to water, their bars do not raise your blood glucose levels, keep your ketones in a fasting state, and curb your appetite until your next meal.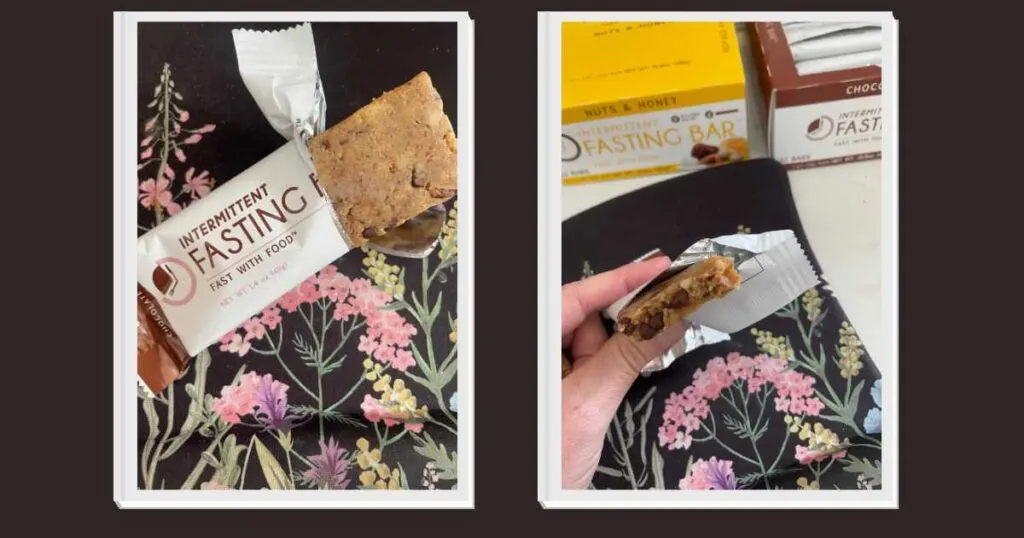 How do Fast Bars Work?
Prolon carries two types of bars, L-Bars and Fast-Bars. While they look similar at first glance, they are not exactly the same and cannot be used interchangeably.
When you order the Prolon five-day fast mimicking diet kit, you receive a bunch of L-bars. You eat one to two fast bars throughout the day, usually in the morning.
Only after you complete the 5-day fast and in between rounds, that's when you should eat the Fast Bars.
Prolon recommends repeating the fast once per month for 3 to 4 months, which I plan on doing, and then just 1 to 2 times per year. So, I'm keeping a stock of these bars on hand.
Or, if you never plan on doing a Prolon fast, you can buy them to eat at breakfast time or as a quick snack.
Where Do You Buy the Fast Bars?
You can order an individual flavor box or get a variety pack directly from the Fast Bars website. While some Sprouts locations may carry them and Amazon sometimes does, you can always find them on the official website. Plus, I have an exclusive promo code for you. Just type in MYPURSESTRINGS15 for 15% off your order.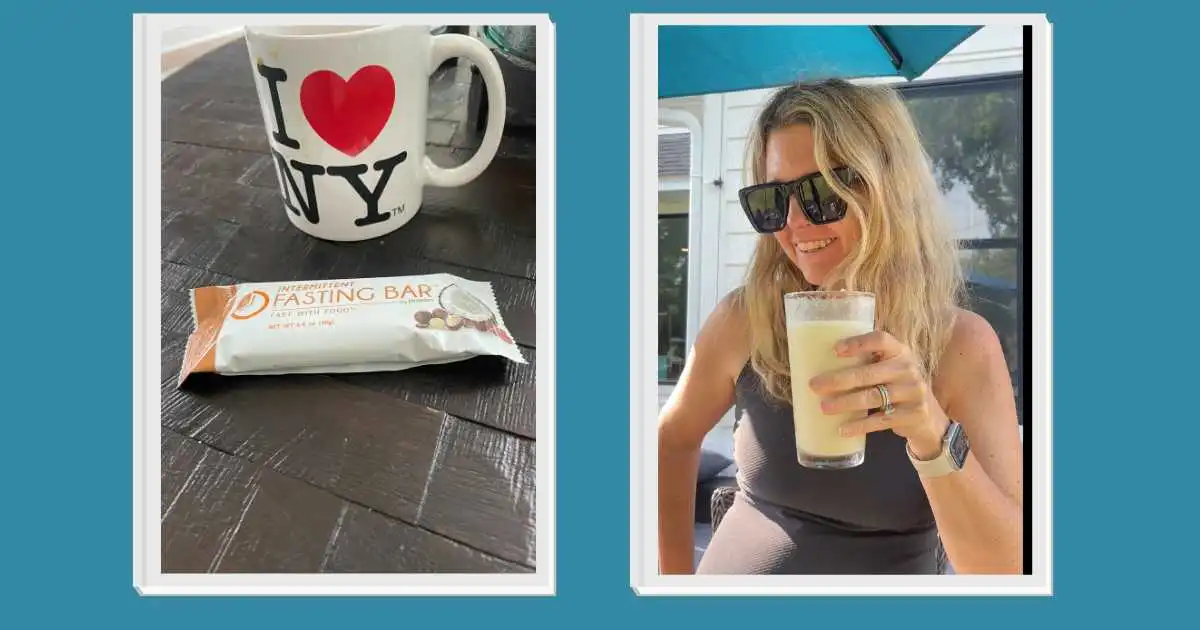 Fast Bars Nutritional Information
There are currently three flavors of Fast Bars available:
Chocolate Chip: ingredients are pecans, vegetable fiber inulin, macadamia nuts, almonds, almond butter, honey, flaxseed, chocolate chips, coconut flour, salt, natural flavor, and rosemary extract.
Nuts & Honey: ingredients are almonds, macadamias, pecans, chicory root fiber, honey, coconut flour, flaxseed, natural flavor, sea salt, and rosemary extract.
Coconut Macadamia: ingredients include almonds, macadamia nuts, pecans, vegetable fiber inulin, honey, coconut, flaxseed, natural flavors, sea salt, and rosemary extract.
Each bar has 190 calories, 2g of saturated fat, and 5g of sugar.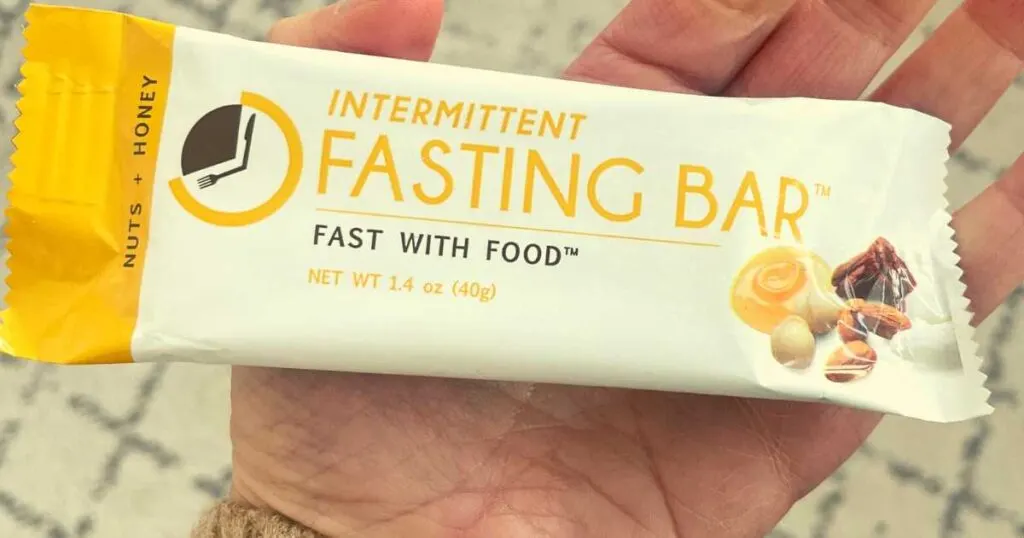 How Do They Taste?
Again, since I wasn't eating much during the Prolon Diet, I wasn't sure how much I actually liked their bars and how much was attributed to my being able to chew on something.
Now weeks after my fast, I can give you an honest opinion. I've tried all three flavors: Coconut Macadamia, Nuts & Honey, and Chocolate Chip. The first two came with my Prolon box. I ordered the Chocolate Chip and Nuts & Honey on my own.
The bars come individually wrapped and are a good size. You won't feel overly full as I do sometimes after eating a dense protein bar yet it helps to curb your hunger. They have a slightly oily texture probably from the nuts. Even though they contain a whole serving of nuts, it doesn't have an overtly nutty taste.
They do not taste like a protein bar or your classic nutrition bar (energy bar). Taste-wise, they remind me of a homemade bar you might get at your local coffee shop, almost like a no-bake energy bite. They have a slightly fruity taste and are not too sweet. I was sure there are dates in them but I was wrong.
Some protein bars taste like candy bars. This is not the case with a Fast Bar. It tastes like it's good for you and not in a bad way.
You'll also notice it has just a fraction of the protein of other bars. This is intentional.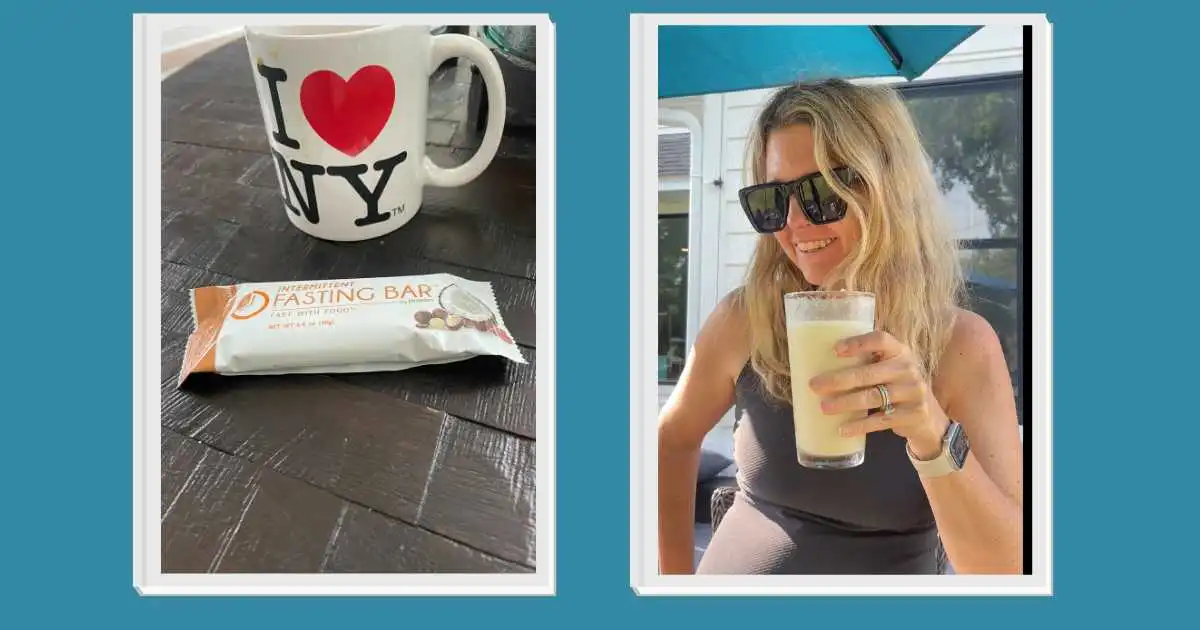 When Do You Eat the Fast Bars?
You can eat them whenever you like but only eat one bar per day. The company recommends eating a bar to extend your fast in the morning or as a late-night snack before bed. I prefer them as an intermittent fasting bar mid-morning.
You can also just have the bar as a snack anytime throughout the day if you're not fasting. The bars seem to help me with my food cravings and I'm finding myself snacking less frequently.
Check out MyPurseStrings on Substack. Get the newest blog posts, my favorite finds, and read all new and past newsletters there.
Do the Fast Bars Help You To Lose Weight?
I'm not a doctor, dietician, or nutritionist and I know that individual results vary so I can only tell you my findings.
The focus of Prolon and the associated products like Fast Bars and the Nutrition for Longevity meal delivery service (which I am trying soon) is not on weight loss but on longevity. But by drastically reducing your calories and keeping protein low, you will likely although not certainly, drop some pounds.
I lost 5 pounds during the Prolon fast and was sure I would gain it all back and much of it was water weight. And that might have been true if I hadn't made some big changes:
black coffee (no creamer) in the morning
limiting my dairy
no more than 2 servings of fruit per day
reducing my carbs
choosing healthy fats like avocado and nuts
waiting until preferably 11 am or noon to eat my Fast Bar
Is the Fast Bar the only thing helping me to lose weight? Absolutely not but it's a tool in my weight loss journey.
Surprisingly, a Fast Bar holds me over for hours until my next meal, usually a light lunch or healthy snack. While I don't follow an intermittent fasting window precisely, I try to keep to the 16:8 window and not eat my first real meal until around noon and end my eating by 7 or 7:30 pm.
Since my Prolon diet ended, I've been using the bars and intermittent fasting, in general, to help me with weight loss. I believe but don't know for certain that these bars have helped me with my weight management.
My goal is to repeat Prolon monthly for 3 more months (every 25 plus days) and then one to two times per year to get the benefits of prolonged periodic fasting. You're not supposed to do back-to-back consecutive cycles.
The Prolon dietician said the goal is to keep off half the weight lost from each Prolon round. I lost 5 and so far have kept it all off. I have about 10-15 pounds I want to lose in total. I'm hoping that a few rounds of Prolon, intermittent fasting and some dietary changes will work.
For me, weight loss works best when it's slow and steady and so far, Prolon and their Fast Bars seem to be a better way than some other programs I've tried to accomplish it.
Have you tried the Fast Bars or Prolon? Let me know in the comments below.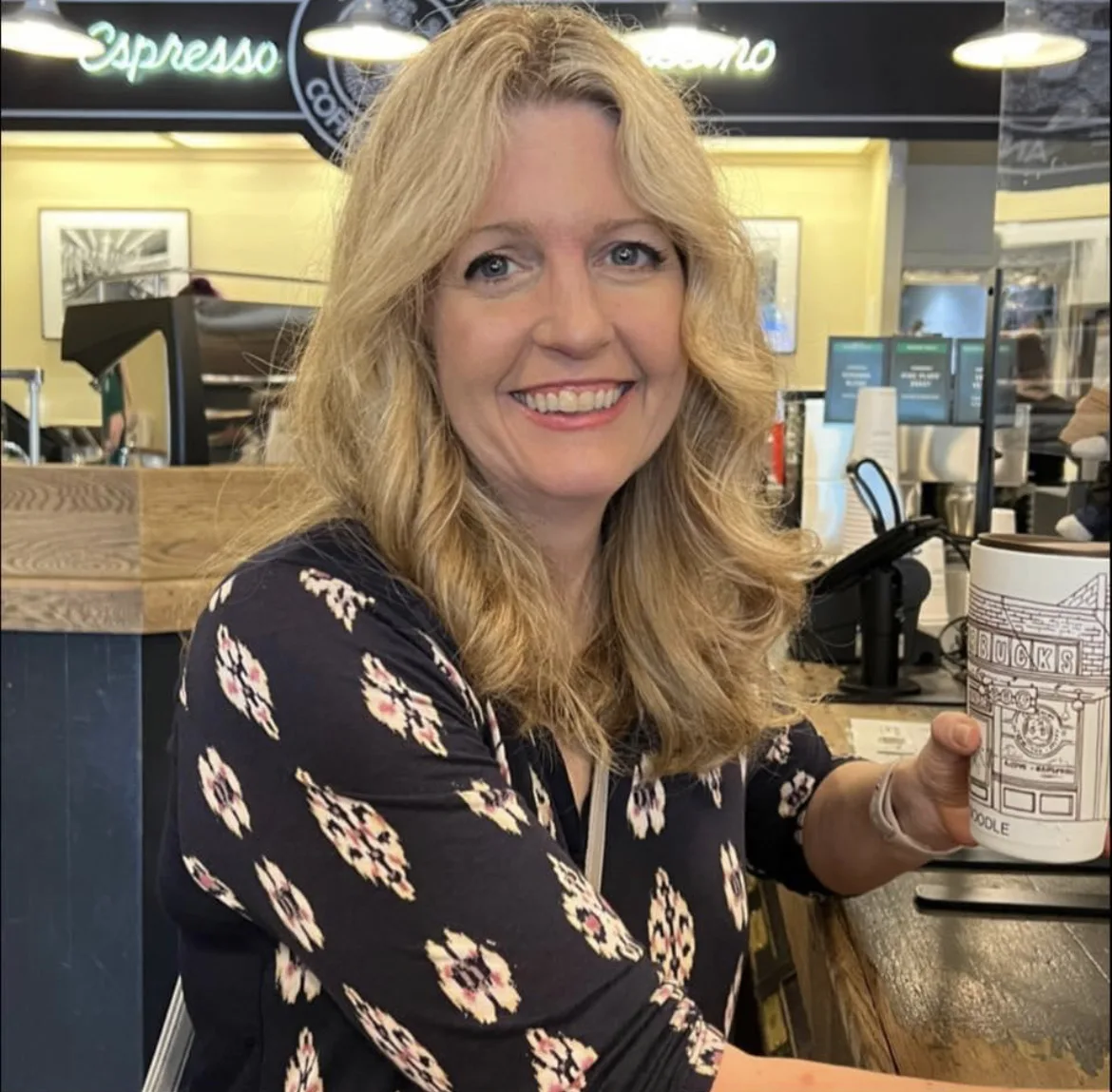 Michelle Platt is a content creator and certified personal trainer. Proving it's never to late to reinvent yourself, she's a former attorney and teacher who loves to do the research so you don't have to. She takes a deep dive into each topic and writes about her wellness journey here. She loves trying out new workouts, fitness tips, healthy foods, and products to share with you. This native New Yorker recently made the move to the suburbs of Minneapolis, where she lives with her husband, two kids, and two dogs.