When we lived in Westchester, New York on an acre of property, one of the most exciting improvements we made to our home was building an enclosed walk-in garden. And then we moved to cold Minnesota and I left my garden behind.
Last year, my husband surprised me with a Click and Grow Smart Garden, and it's one of the best gifts I've ever received.
This post contains affiliate links. See my disclosure policy for more information.
What is the Click and Grow Smart Garden?
If indoor gardens make you think of the future, you're not alone. I remember as a kid touring Epcot's Living with the Land indoor farming pods. Or more recently watching a flash-ahead episode of The Affair when an adult Joanie tends to her indoor wall garden.
Welcome to the future. Smart gardens are now a reality for the everyday person.
If you know how to make a cup of coffee, you can grow a smart garden. The Click and Grow reminds me of the Keurig. Simply place a pod (soil and seed included) into the recessed cavity in the smart garden, label the tab to identify your seedling, and pour some water in the base. Plug it in and within days, you will see your garden sprout.
It uses smart soil:
to evenly distribute water to plants
which has the perfect balance of pH-levels, water, oxygen, and nutrients
no pesticides, fungicides or harmful substances
plants grow 30 percent faster
What I love about the Click and Grow
Easy to use
does not require every day care
LED ight automatically goes on according to schedule
self-watering garden
uses smart soil that contains both the seed and nutrients
you only need to monitor the water level, prune your herbs and/or pick your fruits and veggies, and replenish with new pods when needed
order pods on subscription to make sure you're fully stocked
Minimalistic design
My Smart Garden looks great sitting on my countertop. Not only do the plants give my kitchen some extra color but the garden itself has a sleek and modern design.
SAVE 25 percent off your Click and Grow order with code GREENEASTER25
Which Click and Grow Garden Is right for you?
The Smart Garden 3
This garden grows up to 3 plants and includes three basil plant pods (my favorite herb to grow). It's available in 3 colors: white, grey, or beige.
The Smart Garden 9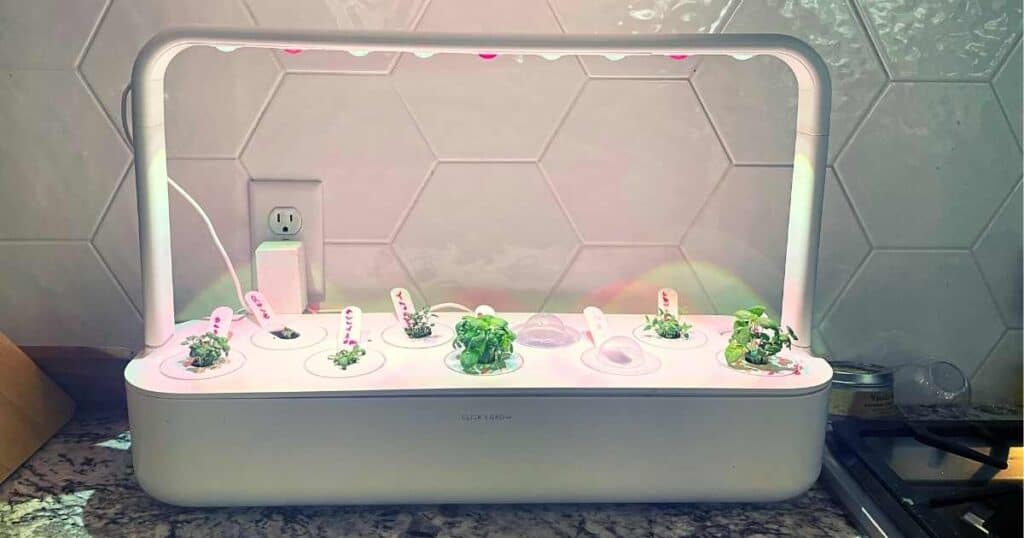 This is the garden I own. It includes 3 tomato plant pods, 3 basil plant pods, and 3 lettuce plant pods. It's available in three colors: white, grey, or beige.
The Smart Garden 9 PRO
You can also opt for the Smart Garden 9 Pro which integrates with their app to regulate the lights or change the schedule. It's only available in white.
The Click and Grow Smart Garden Pro 9 is only available on the official website.
The Click and Grow 25
Available for pre-order, this smart gardenresembles a traditional garden bed. As the name suggests, it holds up to 25 pods. It's available in two finishes: white or dark.
The Smart Garden 27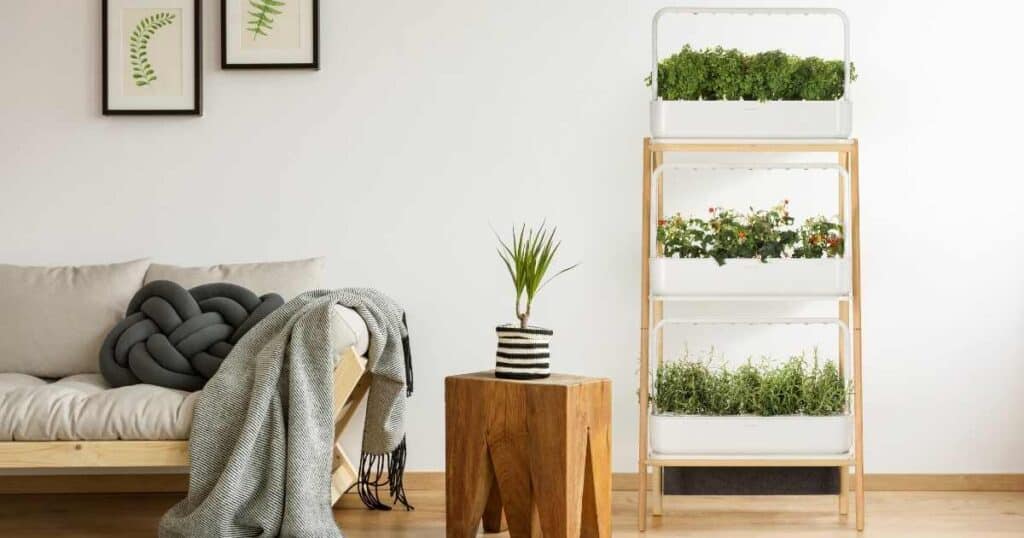 This three-tiered indoor smart garden holds 27 pods and is perfect for a kitchen or sunroom. It comes with 9 basil plant pods, 9 lettuce plant pods, and 9 mini tomato plant pods. It's available in white, grey, or beige.
The Wall Farm Indoor Vertical Garden
This indoor garden of my dreams (currently sold out) holds 51 pods!
Why is this the best time to buy an indoor garden?
Over the last few years, we're spending more time at home. We're redecorating our homes, working from home, and eating at home. I now cook most nights, either from meal kits like Purple Carrot or suggestions from cookbooks.
Benefits to owning a smart garden
1. Plants available year-round
The thing I love best about my smart garden is always having fresh herbs available within arm's reach while cooking. My go-to herbs are dill (great with eggs), basil (pasta dishes), rosemary, and thyme (both great with homemade soups).
2. A ray of sunshine
On dark dreary days, walking into my kitchen (where I keep my smart garden) always brings a smile to my face. Not only is the LED light like a burst of sunshine but seeing actual life growing on the coldest days makes me happy.
3. No green thumb needed
If you're notoriously known as a plant killer amongst your friends and family, your murderous streak will come to an end with the Click and Grow. The only thing you need to remember to do is to occasionally add water to the base when it runs low. Other than that, it's literally set it and forget it.
Which plants can you grow with the Click and Grow?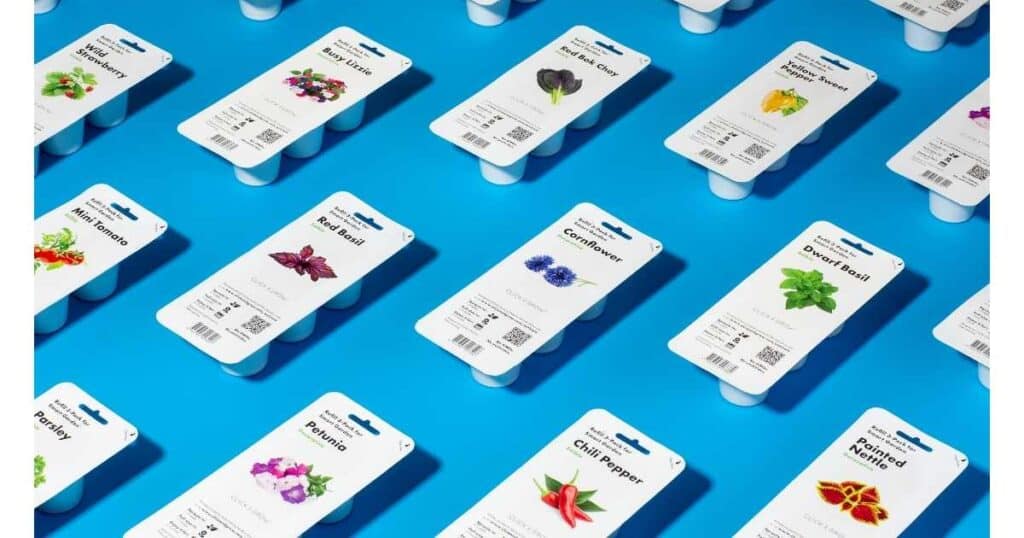 With Click and Grow, you can grow over 75 varieties of plants.
Pods come in a 3-pack. Each pod contains the soil and seed needed to grow into a plant, expected to live from 5 months to an entire year.
Most popular Click and Grow plant pods
mini tomato
wild strawberry
lavender
rosemary
peppermint
cilantro/coriander
Sign up below to receive the weekly Newsletter featuring the newest blog posts, product reviews, and my favorite things worth sharing that week.
Herbs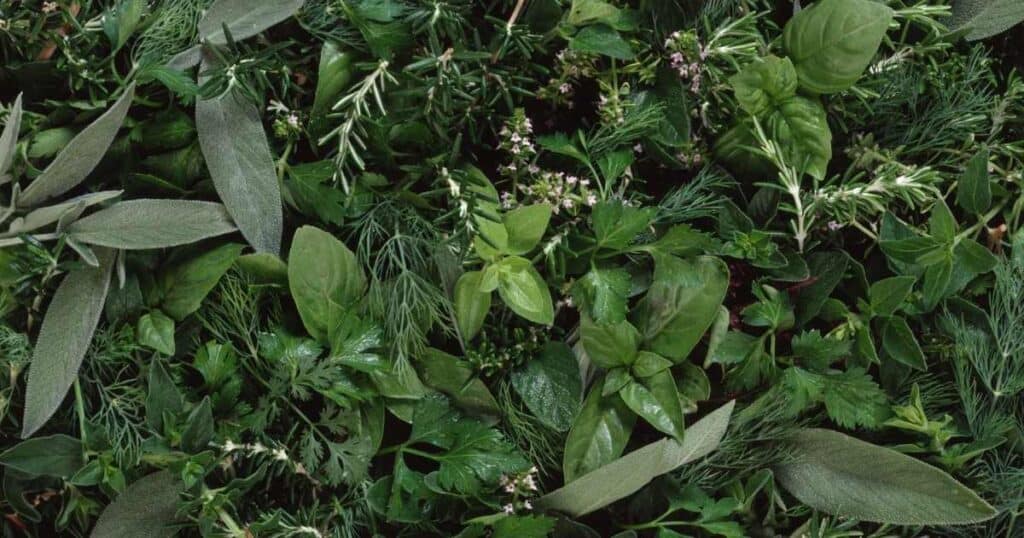 apple mint
basil
catnip
chives
cilantro/coriander
curly parsley
cinnamon basil
dill
garden sage
holy basil
dwarf basil
hyssop
lavender
lemon basil
marjoram
lemon balm
mountain savory
oregano
peppermint
plain parsley
red basil
Thai basil
thyme rosemary
You can also purchase the following 9-pod mixes:
Italian herb mix
steak seasoning
calming tea
Or you can purchase 54-pod packs:
try everything mix
must-have herb mix
herb and salad mix
Fruits & Vegetables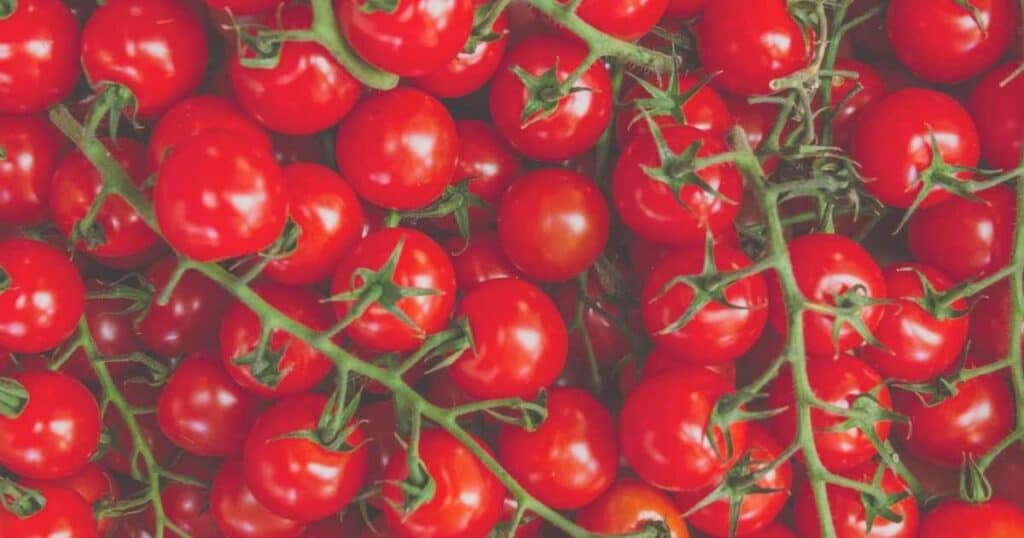 chili pepper
dwarf pea
mini tomato
Piri Piri chili pepper
purple chili pepper
red hot chili pepper
red sweet pepper
wild strawberry
yellow chili pepper
yellow mini tomato
yellow sweet pepper
You can also purchase in bulk:
chili pepper mix (9-pack)
fruit and veggie mix (9-pack)
try everything mix (54-pack)
Greens
rainbow chard
leaf radish
Italian kale
Oakleaf lettuce
arugula
bloody sorrel
garden cress
green chard
green kale
green lettuce
green sorrel
leaf mustard
mibuna
pak choi
red chard
red frill mustard
red kale
red lettuce
red park choi
romaine lettuce
shungiku
wasabi mustard
You can also purchase the following 9-packs:
Asian cuisine mix
salad greens mix
Or 54-packs:
try everything mix
dark greens mix
sald greens mix
Flowers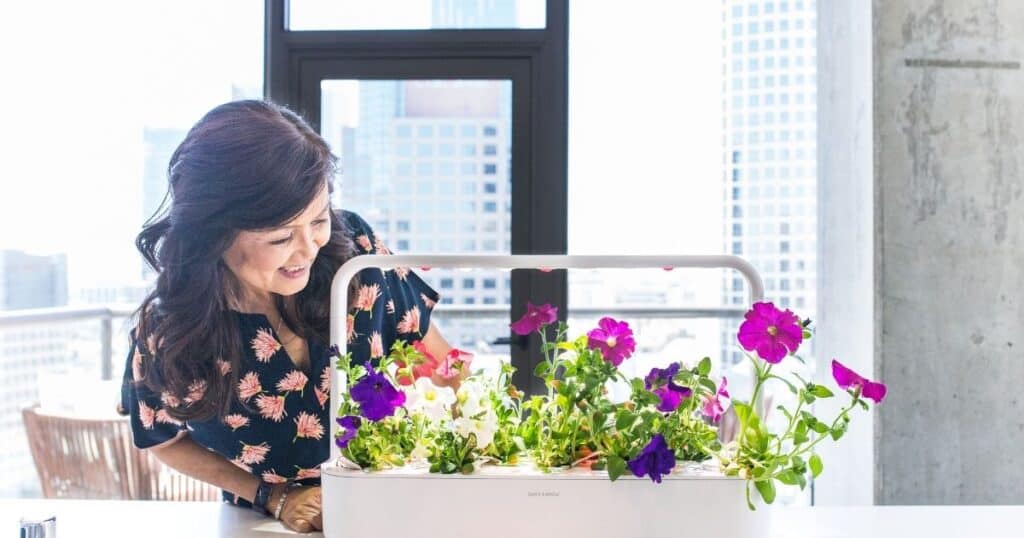 Calendula
Dusty Miller
Ornamental grass
Lace Fern
Black Pansy
Blue Petunia
Busy Lizzie
Cockscomb
Cornflower
Lavender
Moss Rose
Painted Nettle
Petunia
Pink Petunia
Polka Dot Flower
Red Pansy
Sweet Alyssum
White Snapdragon
Get these muti-packs:
vibrant flower mix (9-pack)
vibrant flower mix (54-pack)
Grow Anything Plant Capsule
These refill capsule pods do not contain seeds. Rather, add the seed of any plant you want to grow. Called the experimental pack, I have not tried this yet.
Click and Grow Tips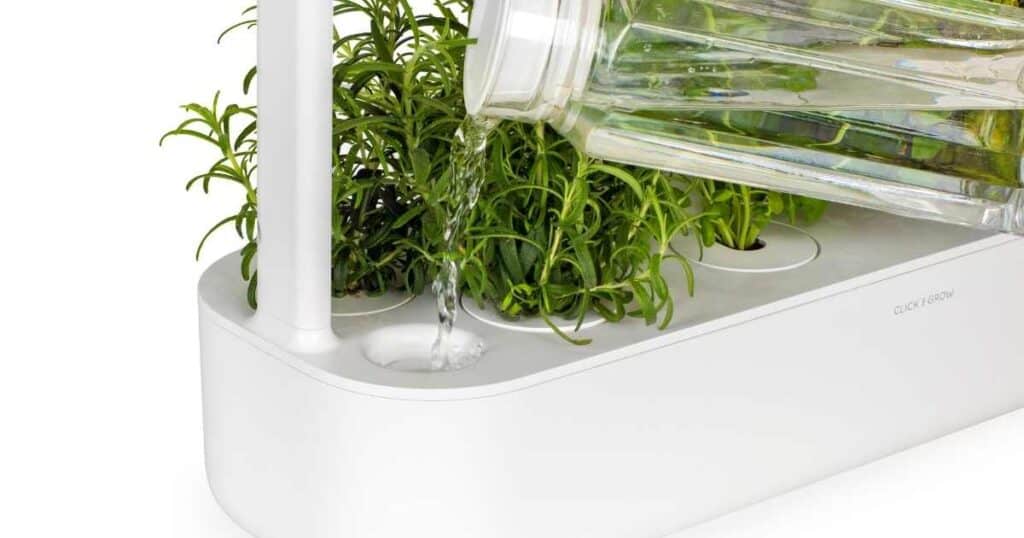 After owning my Click and Grow for some time now, here are some tips:
Check the water detector regularly
If you like a certain plant, consider planting multiple pods of it in your garden. One pesto recipe wiped out my basil supply. I now have at least 3 basil plants growing at all times.
Consider transplanting your plants once fully grown. I have not done this but would have extended the lives of my plants.
Mold or algae growth in the pod does not mean your plant is sick. You can remove it if you wish but it will not harm your plant.
If you don't want the LED light on all day long, set it to turn on at night. It needs to run for 16 hours on and 8 hours off to sustain plant growth.
You can buy replacement pods on Amazon, however, there is a much better selection on the Click and Grow website. You'll also save up to 50% by subscribing and you can save even further 10% by using this link.
Plant what makes you happy. I like to always add some sort of flower as bookends in my smart garden.
Pros and Cons of the Click and Grow
Pros
easy gardening
no sunlight needed. Light turns on and off automatically.
fruits, vegetables, herbs, and flowers can grow year round, despite your weather conditions
add new flavors to your cooking with exotic herbs
energy efficient
for every garden, you buy, Click and Grow plants a tree.
Cons
you cannot use your own soil or buy competitors' pods
you need some counter space or other designated place for your garden
some plants are more successful than others but Click and Grow has a sprouting guaranteee, meaning if it doesn't grow, they replace it.
Clic and Grow vs AeroGarden: Which is Better?
My best friend has the AeroGarden. From what I've gathered, the AeroGarden requires much more maintenance than the Click and Grow.
The AeroGarden:
requires you to add nutrients every two weeks to your plants.
has a pump and filter, the latter. of which needs occasional replacing.
recommends using AirStones for an oxygen boost.
needs regular cleanings using bleach or vinegar.
The Click and Grow:
nutrients are packed in the soil. You do not need to add extra nutrients.
to maintain the Click and Grow, just rinse it out occasionally with water (or if needed, detergent)
For those reasons alone, the Click and Grow is the clear winner to me.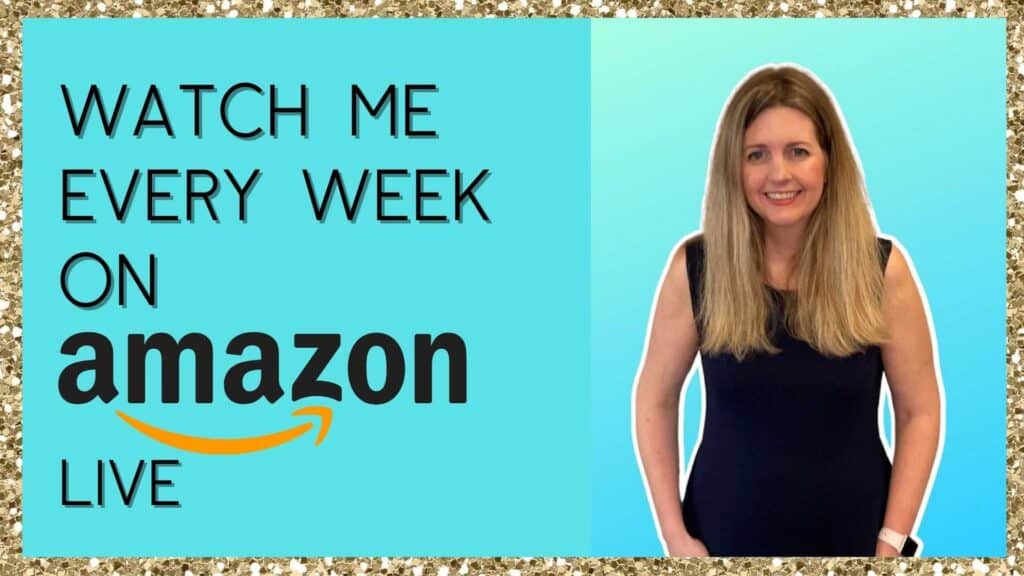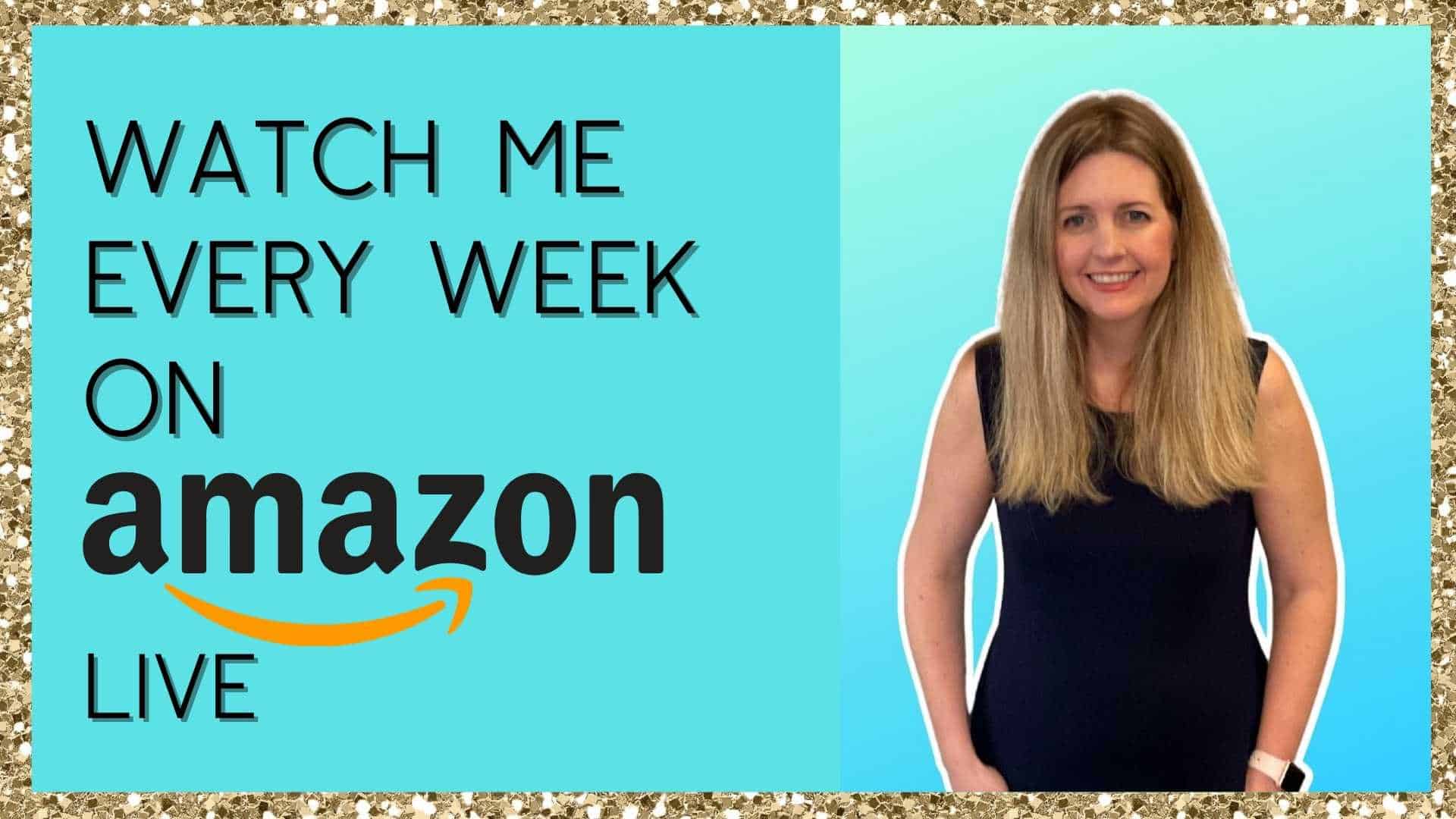 Is Click and Grow Worth it?
The answer is 100 percent yes. I have recommended this as a gift and bought it for others. Not only does it look fantastic and add a pop of color to your house, but this is also actually something that you can use and consume. I'm always happy to recommend any product that promotes healthy living.
I've tried both outdoor and indoor herb gardens before and while, it always starts off promising, within months, they die. Sometimes I overwater them and other times, they dry out. The Click and Grow makes growing an herb garden simple.
Also, while I do love outdoor gardens, unless you live in a perfect climate, it has a limited lifespan. I love that I can grow herbs and vegetables year-round, 365 days a year, while living in the Midwest.
Another thing you don't have to worry about with your indoor garden is putting competing plants next to one another. Each plant will grow regardless of who its neighbor may be.
Related Posts
Healthy Trader Joe's Checklist
Favorite Amazon Products of 2021
Purple Carrot Prepared Meal Kits