Long before it was cool to do so, I started working out at home. I preferred the flexibility of exercising when I had time and not when the gym scheduled a class.
Sometimes I work out very early in the morning before everyone else wakes and other times, I work out after everyone goes to bed. Other times, I only get in a 20-minute class but on those days, I doubt I would have dragged my butt to the gym at all.
In order for me to commit to a program, their workouts need to be fun. Whether it's charismatic and motivational instructors, competing against a friend, or doing something that doesn't feel like exercise, those are the things that keep me coming back.
This post contains affiliate links. See my disclosure policy for more information.
Most of these products I purchased on my own while others were provided to me. All opinions are my own.
Favorite Fun Home Workouts
1. Stealth Core Trainer
Stealth Core Trainer's tagline is "Game Your Core" and that's exactly what you do.
How the Stealth Core Trainer Works
Use your smartphone, either iPhone or Android, and place it into the slot on the planking board. Depending on the game, it will sit vertically or horizontally. You'll use your core strength to move throughout the game.
Need to avoid an obstacle? Twist your body away from it. Jump? Move the front of the board up.
They also introduced a new travel version, the Stealth Go.
Are the Games Free?
You get access to the free Stealth Fitness app and four free video games with the purchase of any Stealth Core Trainer:
Galaxy Adventure
Speed Gliding
Color Chase
Space Escape
My favorite is Speed Gliding in which you use your body to hang glide, narrowly missing the tops of trees.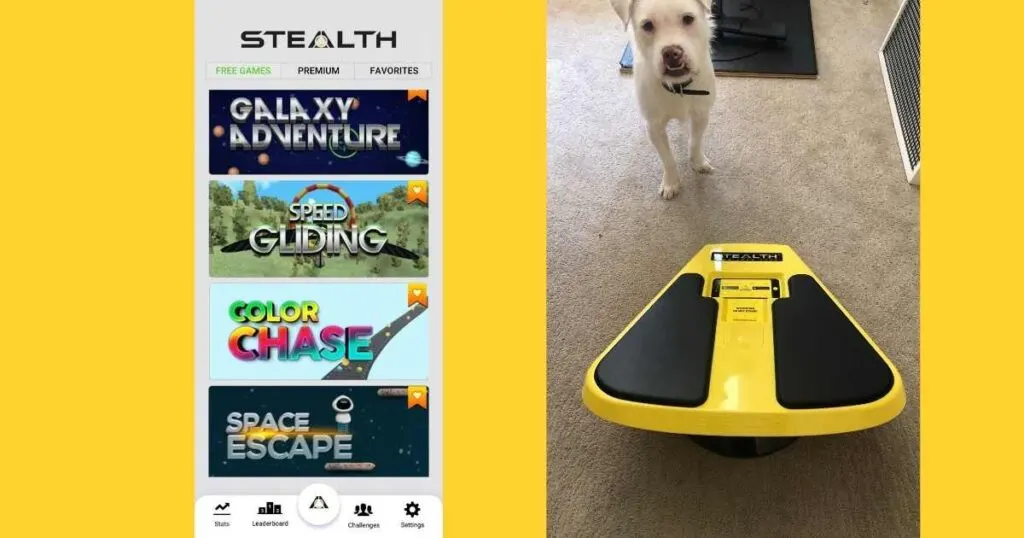 Premium Games
If you upgrade to Premium as I have, you'll get an additional 24 games (they add more all the time) for just $25 per year.
Some games include Air Hockey, Stealth Invaders (like Space Invaders), Muscle Memory (like Simon), and Fitman (similar to PacMan)
How Long Do You Play the Games?
The games last as long as you do. Stealth claims that you can get a great workout in as little as 3 minutes per day. Even if you're in great shape, the planks you perform on the Stealth are way harder than a usual one. I'm shaking after only a minute or so.
What are Some Other Cool features for the Stealth?
It tracks your daily progress
Compete against other members on a leaderboard
Join, create, and compete in challenges
No subscription required
Stealth pivots in a 360 degree motion
Awesome coaches and support in the active Stealth Nation Facebook group
Which Stealth Core Trainer Should You Get?
Yellow color: the one I have. It supports up to 250 pounds.
Orange color: larger and wider planking surface with all over cushioning, not just under the elbows. Supports up to 250 pounds. This one's manufactured in the USA.
Green color: holds up to 400 pounds. This is the professional model, made for commercial use.
For most people, the yellow or green models are perfect.
If you have tenderness in your elbows, you may want to upgrade from the yellow to the orange color. When I first started using the Stealth, I did have some discomfort in my elbows. I bought these elbow pads and it solved the issue until I got used to the feeling.
2. DribbleUp Medicine Ball or Smart Boxing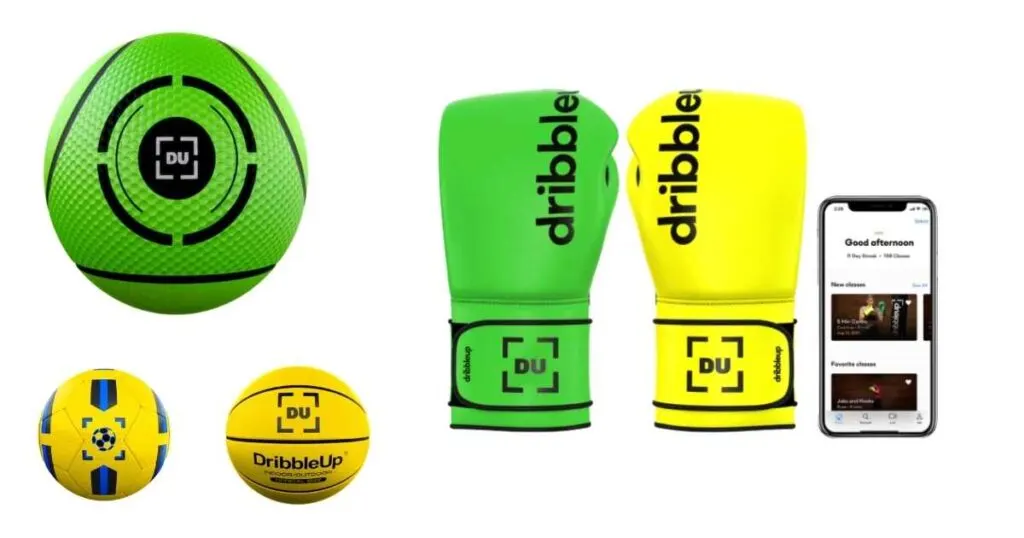 I first discovered DribbleUp when I purchased a smart soccer ball for my son. Using the camera of your Android or iOS device, DribbleUp tracks your movements. Try out virtual training with prerecorded drills or (if you upgrade to their membership at $10 per month) live classes. There's also a leaderboard.
Check out DribbleUp's smart basketball too.
Smart Medicine Ball
If you're looking for an effective workout, DribbleUp also has medicine ball classes using either a 6 or 10-pound ball. I loved it so much I gifted one to my mom.
DribbleUp Smart Boxing Gloves
I saved the most fun DribbleUp virtual training for last.
Try out shadowboxing classes (their punching bag is not yet available but I recommend this doorway bag and automatically save 10 percent), this punching ball, or this hanging bag).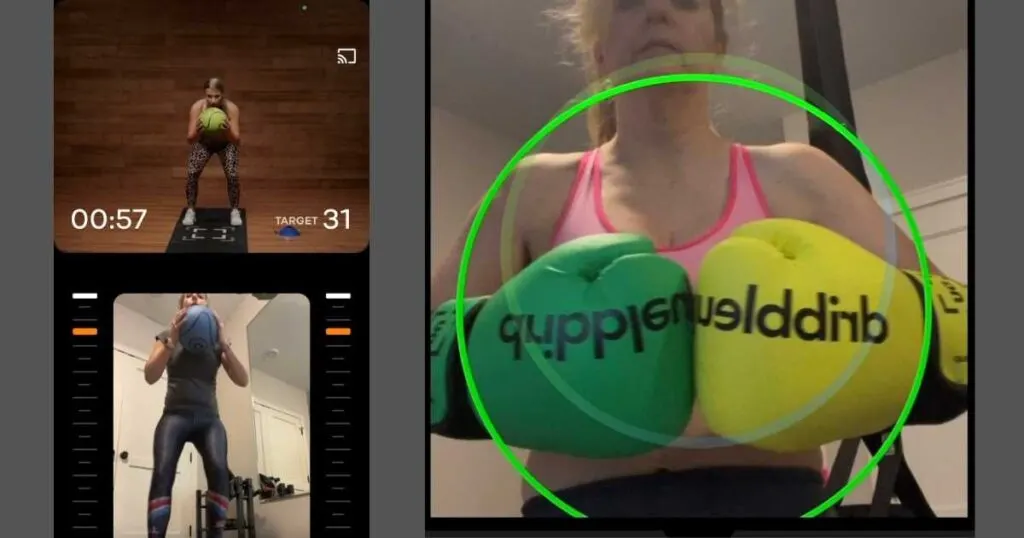 Like the sports balls mentioned above, you can compete in either free drills or paid live classes. I really love these classes and it definitely does not feel like exercise. Even my son willingly goes down to my workout room to take these classes.
You can read my full review of the smart boxing classes.
Note, Peloton also just introduced boxing classes and their own strength training device called the Guide.
TIP: You pay one membership for up to 6 members. This grants you access to all of DribbleUp's classes.
3. URBNFit Wooden Balance Board Trainer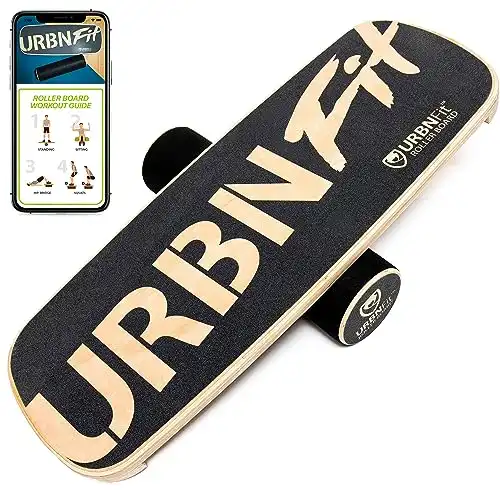 While you can do planks, squats, and lunges, I'm most interested in the functional fitness aspect of this balance board. I need to work on my balance and flexibility.
It looks like a skateboard which appeals to my kid. It measures 29″ × 11″ and is 3/4″ thick.
In just a few minutes, you feel your muscles working. I also like that my kids can play in the basement and hop on this any time to get some exercise or I can stand on it (OK, wobble) while watching TV.
I'm not the most graceful person so I use this mat underneath it or practice on carpet.
Check out MyPurseStrings on Substack. Get the newest blog posts, my favorite finds, and read all new and past newsletters there.
4. Just Dance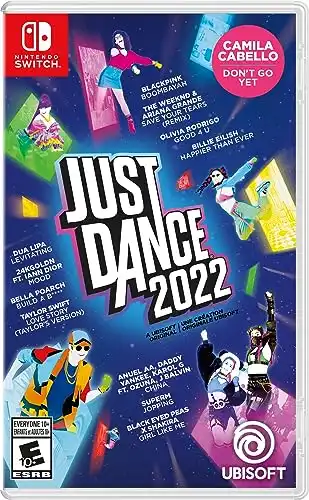 I laugh hard when my daughter and I do Just Dance. We play on the Nintendo Switch but it's also available on PlayStation 4, PlayStation 5, Xbox One, Xbox Series X|S, and Google Stadia. (I'm not familiar with that last one).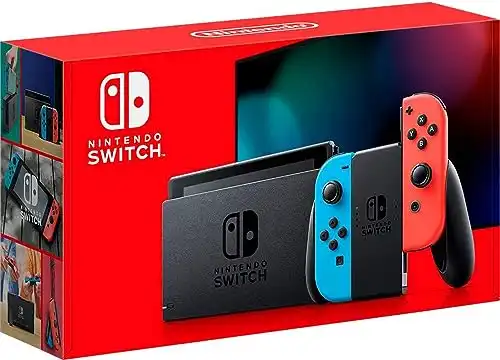 When we visit my parents in Florida, we always bring the Switch as it's very portable.
Ubisoft comes out with a new game every year, showcasing the most popular music of the year.
We also subscribe for $25 annually to Just Dance Unlimited which contains an ever-growing catalog of songs. Don't ask me how I got roped into this one.
Peloton also has dance cardio classes. You can find out more about it here.
5. Ring Fit Adventure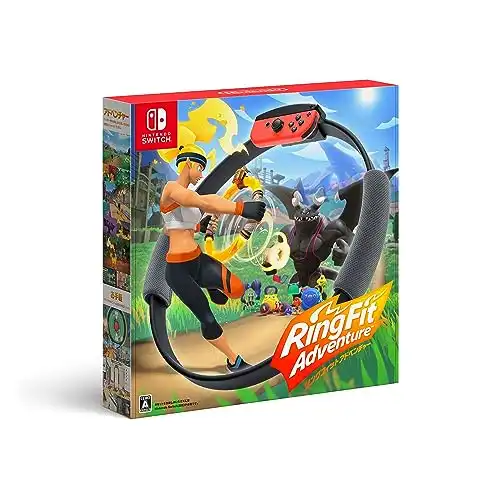 I bought this Nintendo Switch game for me but my kids like it too. For a while, this game was impossible to find, selling out across the world. This is a real workout disguised as a video game.
First, take a fitness test to assess your abilities. Then, compete against the villain Drago to save the world.
The Ring Fit comes with a Ring-Con (basically a Pilates ring) and leg strap accessories. Watch the video below to get a better idea of how the game works.
Even when my naughty dog ate the game cartridge, I knew I had to replace it.
A Fun Workout I Have Not Tried: Oculus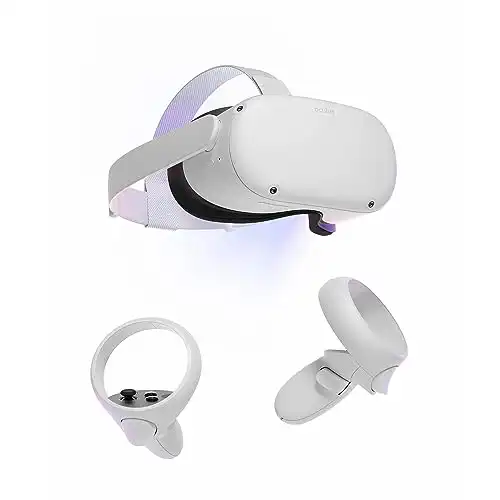 My son really wanted an Oculus Quest 2 for his birthday but honestly, we tried to get him away from more screentime. We got him this instead and the entire family uses it. (My husband may have broken the world record by now).
However, I may surprise him and get one for the family. The virtual reality fitness games look amazing. We've played regular games at friends' houses and it's such a cool experience.
These are the Oculus VR fitness workouts I'm looking forward to trying out:
FitXR
Beat Saber
Ragnarock
OhShape
Dance Central
The Thrill of the Fight
The Climb 2
And if I get it, stay tuned for a future review and blog post.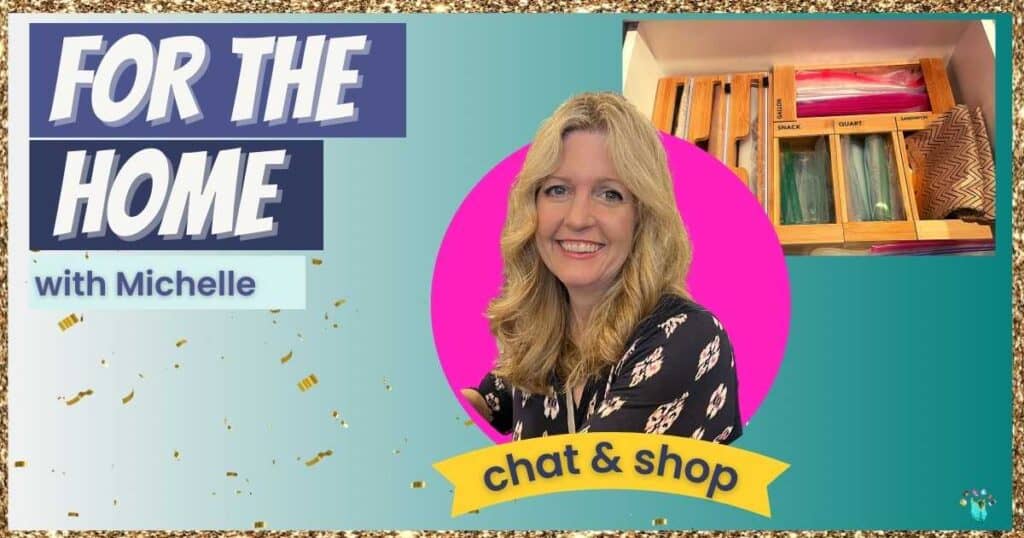 Final Thoughts
Which fun workout did I leave off this list? Comment below. And if you want to stay updated with all my favorite wellness articles, be sure to subscribe.
Related Posts
Favorite Products for Healthy Habits This Year
Treadmills to Use with the Peloton App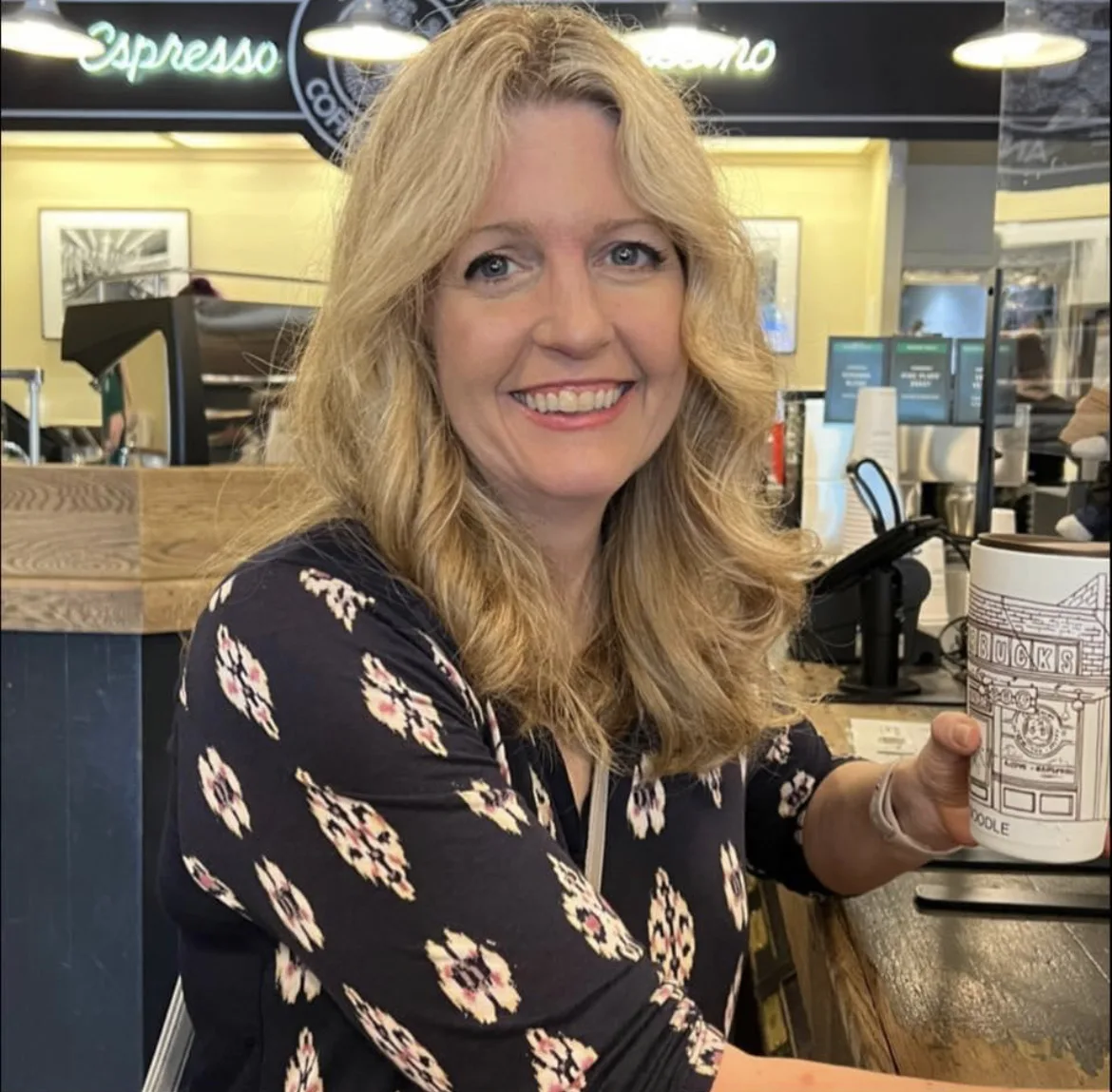 Michelle Platt is a content creator and certified personal trainer. Proving it's never to late to reinvent yourself, she's a former attorney and teacher who loves to do the research so you don't have to. She takes a deep dive into each topic and writes about her wellness journey here. She loves trying out new workouts, fitness tips, healthy foods, and products to share with you. This native New Yorker recently made the move to the suburbs of Minneapolis, where she lives with her husband, two kids, and two dogs.