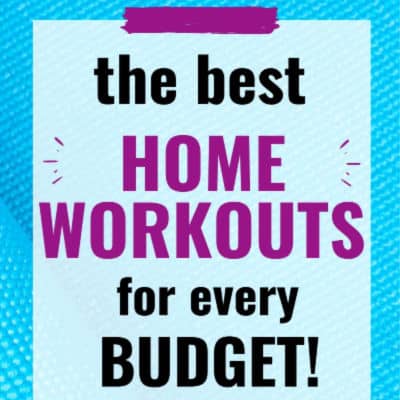 This post contains affiliate links. See my disclosure policy for more information.
With everything going on these days, people have no choice (or excuse) but to exercise at home. I have not belonged to a gym in over six years, yet I work out more now than ever before. I thought I'd share some of my favorite at-home workouts with you.
Check with your local gym as many of them offer an at-home streaming option. Most of the workouts below have been around for years and have it all figured it out.
I personally have tried every one of these workouts (with the exception of two), and as always, I only recommend things I deem worth sharing.
I've blogged about some of these workouts in the past and/or shared them on social media. If you want an update on these workouts and more, be sure to subscribe to my weekly newsletter.
Favorite At-Home Workouts
1. Peloton
If you've followed my blog for any time (or subscribe to my newsletter), you know how I feel about Peloton. Never before has a workout program motivated me more.
Whether you choose to use the Peloton Digital app or purchase the Peloton bike or Tread, I have a feeling you'll soon agree with me.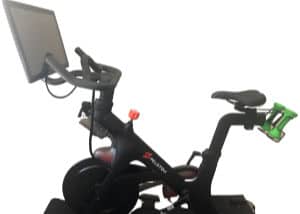 Cost:
Peloton Membership: $39 per month plus the cost of the Peloton Bike or Peloton Tread. Financing is available for both.
Current price of the bike: $2245 plus shoes, weights, mat, and anything else you wish to add.
Current price of the Tread: $4295 plus weights, resistance bands, and mat. Peloton's supposedly releasing a lower-priced treadmill this year.
$250 set up and delivery
Digital App Only: $12.99 per month. Accounts cannot be shared with family members.
This gives you full access to all live and on-demand classes. Some metrics cannot be tracked and you cannot place on the leaderboard. For more about info, check out this post about the Peloton App. Bike costs vary but here are some alternative bikes and treadmills that I recommend using with the app.
You can also use the app without any equipment at all as there are plenty of cardio, weight, yoga, meditation classes, and more.
Pros:
So many classes to choose from (cardio, outdoor runs and walks, yoga, meditation, stretching, weights, full-body strength, and more)
Thousands of live and on-demand classes
The Facebook community really provides a cheering squad for you. The official page is a great starting point but you'll find your own online tribes and groups perfectly suited to you.
Motivating, fun, great music. Here's my cheat sheet to some of the best Peloton rides and this one with Peloton rides featuring TV, movie, and Broadway musical soundtracks.
Ability to earn virtual badges and participate in motivating challenges
Cons:
You need a designated space for a spin bike or treadmill in your home
Peloton Tread takes up a lot of space
Peloton Bike and Tread are expensive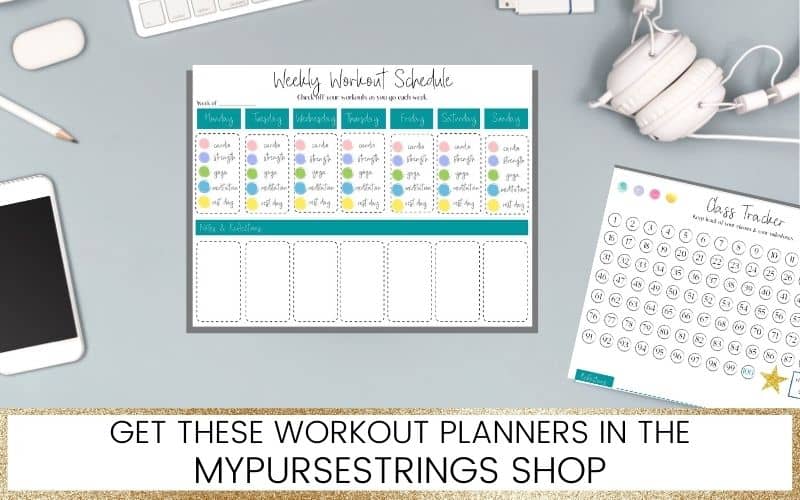 Check out this blog post 15 Ways to Keep Your Peloton Streak Going.
2. Les Mills On Demand
Cost:
Depending on your plan, price varies.
Annual Membership: $9.99 per month
3-month Membership: $11 per month
Monthly: $9.99 per month
You can get a 3 week free trial by using my link here.
Pros:
Many gyms use Les Mills programs so you may be familiar with their classes
Huge variety of classes including BodyPump, Bodycombat, CXWorx, Grit, and Barre
Many classes require little to no equipment
Cons:
Expensive equipment may be needed for some classes–example, a SmartBar with weights and a SmartStep
Camera often focuses on the entire class, rather than just the instructor, making it hard to sometimes follow along, especially on a small screen like an iPhone
Music is a lot more clubby than Peloton if that's not your thing
Teachers have New Zealand accents so can take you a while to catch everything they're saying
3. FightCamp
From the moment I saw FightCamp, I was intrigued. They sent me their equipment to try out and I loved it. I want to get a pair of kid boxing gloves for my son to use.
Cost:
$1219 for equipment, includes punching bag, boxing gloves, mat, wraps, and sensors
$39 per month. Can be shared with household members.
$439 if you already have your own punching bag and gloves. Get the Connect package which includes only the wraps and sensors. You'll still have to pay the monthly fee
Some free workouts on the app but you'll still need a bag, gloves, wraps, and the sensors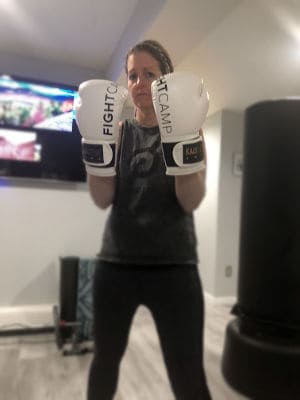 Pros:
Workouts are intense but fun!
Classes incorporate bodyweight exercises too, like planks and crunches
Great Facebook community where members motivate you and answer all your questions
Virtual Badges awarded for achievements
You can use your own bag and gloves
Kids can use it too
Cons:
You need to fill the bag with 400 pounds of sand (preferred) or 270 lbs of water
Bag takes up a good amount of room (24-inch diameter at the bottom)
4. The Ring Fit Adventure
This smart Pilates ring works with the Nintendo Switch. Either exercise using the short drills or use your physical skills in the video game portion to kill Dragaux. My kids love this game as do I.
Cost:
$79.99 for Ring Adventure Fit game (includes leg strap and Ring-con)
$300 for the Nintendo Switch $300
Pros:
So fun that you don't realize you're working out
A workout you can do with your kids
Cons:
Lots of jumping (moms will understand–wink, wink)
Not a strong storyline
Sold out everywhere! But check Amazon regularly because it does come back
5. MyYogaWorks
Before Peloton, this was my go-to at-home yoga class. MyYogaWorks offers over 1,000 classes online.
Cost:
Free 2-week trial
$15 per month
Check out some free classes on their website
Tip: Groupon often has amazing deals for MyYogaWorks. Be on the lookout. Combine Groupon with Rakuten (formerly Ebates) for the best deal. Here's my link to save you $30 off your first purchase. Note: amount back subject to change. (For more on how I save using Rakuten, read the blog post here).
Pros:
Inexpensive
Over 1000 yoga classes
Classes for every level
Fun classes like puppy yoga and journey classes
Little equipment needed besides a yoga mat and yoga blocks. Optional equipment includes a strap (you can use a belt) and a blanket
Cons: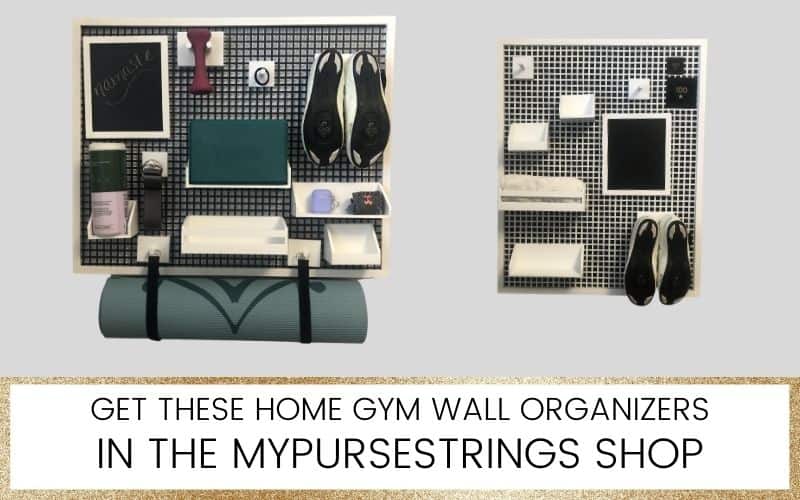 6. Aaptiv
Cost:
Free 7-day trial
$14.99 per month
$99 per year
$399.99 lifetime membership
Pros:
30 classes added every week, including spin, runs, yoga, strength training
Fun music
"Personalized" workout plan based upon your fitness level
Cons:
7. Beach Body on Demand
Remember the old Beachbody DVDs? Well, now you can stream them.
Cost:
free 14-day trial
$39 for a 3-month plan
$59 for a 6-month plan
$99 per year
*without the Shakeology shakes
Pros:
You get full access to energizing workouts such as 21-Day Fix, P90X, and Insanity and famous trainers like Autumn Calabrese and Shaun T.
Workouts start at 20 minutes
Cons:
If you add in their nutritional program, Shakeology, it gets expensive
8. Dribble Up Medicine Ball
I ordered my son a smart soccer ball for his birthday. I was so impressed with it. DribbleUp sent me one of their 10-pound smart medicine balls to review.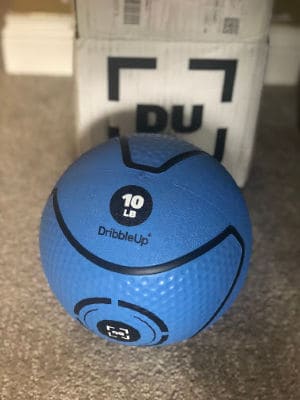 Cost:
$99 for a 6 lb. ball
$109 for a 10 lb. ball
Pros:
No subscription
Fun and quick workouts
Uses your device's camera and the ball's smart technology to evaluate your moves
Tracks your progress via the app (iPhone, Android, or Smart TV)
Takes up very little room
Cons:
Sometimes the app registers a "lazy" move on my part as correct
9. BitGym
This app (IOS and Android) provides scenic trails from around the world
Cost:
Free during the quarantine period
$8 per month
Pros:
Uses the camera on your device to gage cadence and movement
The app can be used on various types of cardio equipment, such as the treadmill, spin bike, or elliptical. (I find ellipticals very boring which is how I discovered this app).
Guided tours: coach leads you through the workout with preselected music
Immersive tours: allow you to go at your own pace, with nature sounds and trail facts
Cons:
Only 200 trails to choose from
10. Couch to 5K
I first used the c25k app about a decade ago, after my son was born. It does exactly what its name says: it gets you running a 5K 9 weeks.
Cost:
Free version
$2.99 for the paid version
Pros:
Only 30 minutes per day, 3 days per week
Uses interval training (like the Fun Runs in the Peloton app)
Cons:
You'll want to add some strength training into your week too
Home Workouts I Haven't Tried (but Want to)
Mirror Home Gym
A smart full-length mirror that shows your reflection and gives feedback, as you follow along with an instructor to kickboxing, pilates, yoga, cardio, and strength classes.
Cost:
$1495 (includes resistance bands, heart rate monitor, and cleaning kit) + $250 set up and delivery
$39 per month subscription
Pros:
70 weekly live classes
Over 10,000 on-demand classes
Use the mirror to see your own reflection
Get corrections to make sure you're doing exercises properly
Like Peloton you get shout-outs
Cons:
Expensive
Additional equipment such as weight and mat purchased separately
Tonal Fitness
Advertised as the "most intelligent home gym," Tonal enables you to do arms and legs exercises, up to 200 pounds.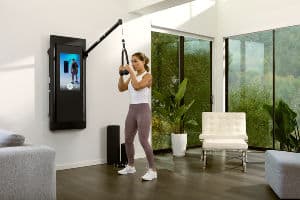 Cost:
$2995 plus tax and delivery
$495 for smart accessories (Smart Handles, Smart Bar, Rope, Bench, Mat Roller)
$49 monthly subscription
Pros:
Full-body strength program
Takes up little room. Just hang it on the wall. Right now, I have a home gym filled with equipment; this could eliminate all that clutter.
No need for free weights, which can get pricey
The amount of weights digitally lower when you enter burnout mode or struggle
Cons:
Benefits of Exercising at Home
Working out at home is cheaper than my gym membership
Nothing beats the convenience of having a gym in your house
I work out when the kids are sick, on snow days, or when I have only a small window of time
Final Thoughts
In my opinion, the Peloton and also the digital app, gives you the most bang for your bucks. You get a cardio workout plus strength training. There are yoga classes, meditation, and outdoor classes to choose from every day.
If you have the room and the money, FightCamp is really fun and gives you a full-body workout.
If space is an issue, then either Tonal or the Mirror would give you an amazing workout. However, not all of us can afford their equipment, especially in today's economy. For a less expensive option, try out Beachbody on Demand and YogaWorks. Throw in the Dribble Up Medicine Ball.
What would I have in my dream home gym? If money were no object, I would spring for the Peloton (both the spin bike and Tread) and the Tonal for a complete home gym.
Pin for later!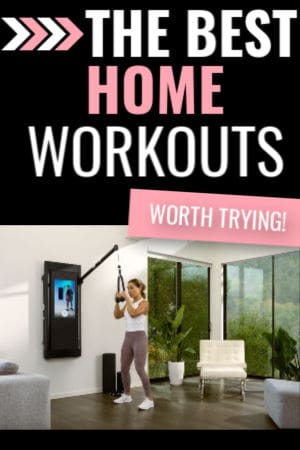 Related Fitness Posts:
Why Every Mom Needs an Apple Watch
Super Stylish Apple Watch Bands
Splendid Spoon (Vegan Soup, Smoothie, and Grain Bowl Delivery) Review—with a promo code!
10 Surprising Ways to Burn Calories Every Day