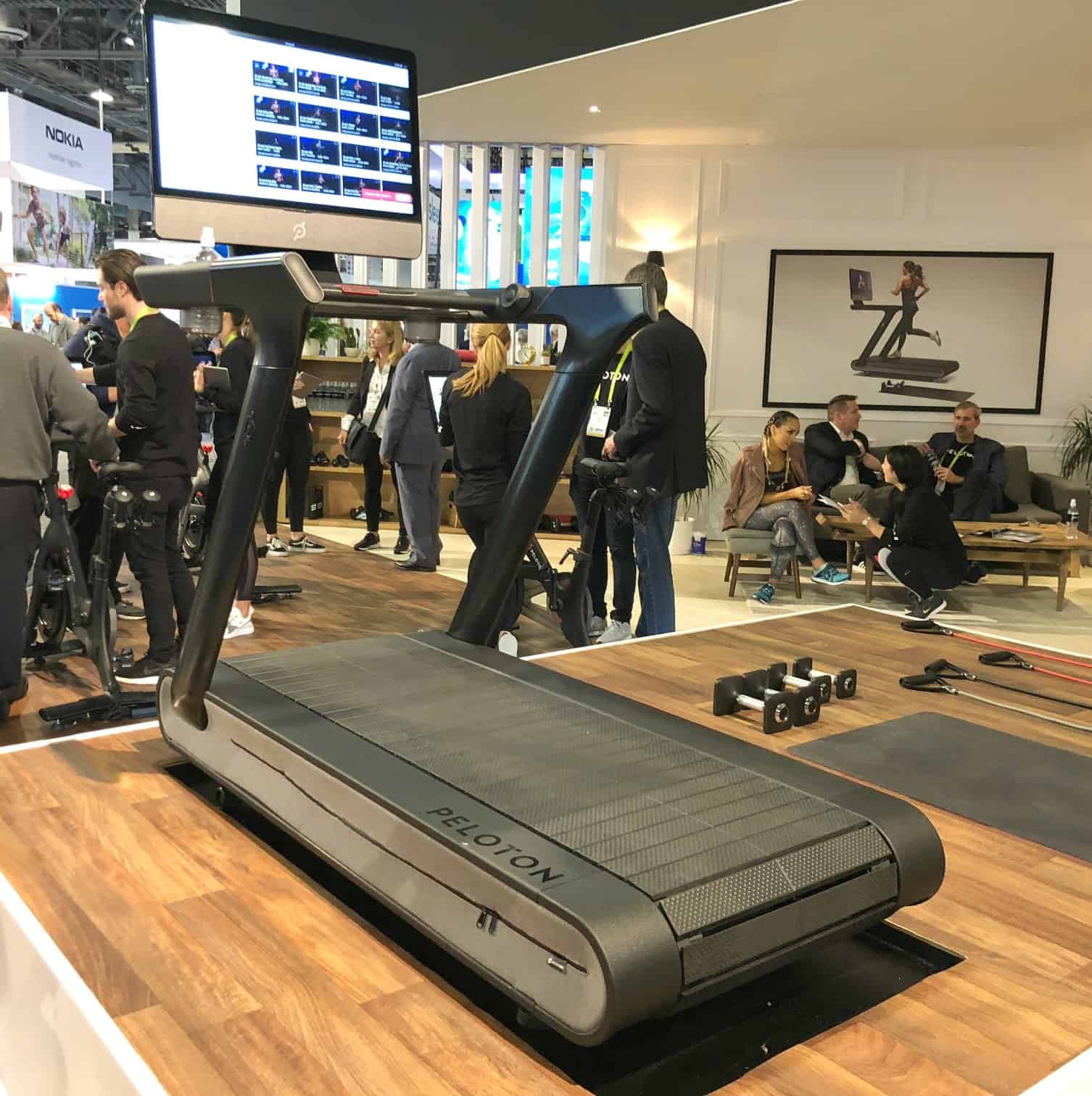 I wanted to attend 2018 CES (the Consumer Electronics Show) in Las Vegas but couldn't make it happen this year. Luckily, my in-laws are there, taking notes, sending pictures, and keeping me updated. Of course, I sent them straight to the Peloton Tread. So based on my informants and my own research, along with several telephone conversations with Peloton representatives at CES, here's. . .
The Peloton Tread in a Nutshell:
This post contains affiliate links. See my disclosure policy for more information.
Peloton Tread Classes and Instructors

Classes
*Note, this post was originally posted in January 2018 and has been updated to include new information.

Just as the Peloton bike is #morethanabike (their own hashtag), with rides and Beyond-the-Ride (yoga, strength training and cardio) classes, the Tread is much more than a treadmill (or the popular moniker "dreadmill.") It's a total body workout. Although, if you want to use the Tread as a traditional treadmill without taking a class, that is an option.
Specific class information is under wraps right now. Peloton has disclosed that there will be 10 plus live daily classes per day. Peloton's video on its site shows a 45-minute class so we can expect many of those, in a similar format to Peloton spin: warm-up, workout, cool down. Most classes will be either 20, 30, or 45 minutes, with hopes of expanding to 75-minutes, 90-minutes, and 120-minutes. When the Tread launches in Fall 2018, it will arrive preloaded with a library of on-demand classes which will grow over time.
For those of you familiar with Orange Theory or Barry's Bootcamp, it appears that the Tread classes will follow a similar format. Classes take place on and off the machine, with a focus on heart rate, intervals, resistance and strength training.
Current Peloton bike owners and Peloton App users will have access to the Tread's classes at no additional fee.
Peloton will create scenic walks, similar to the rides they offer on the bike through various countrysides and trails. (In the meantime, try out the scenic BitGym app on your treadmill).
Curious about what types of spin classes Peloton has to offer? Check out my free downloadable deck of cards, featuring favorite rides and fan favorites at the end of this post!
You can access this and all of my other checklists and files in my Resource Library.
Peloton Tread Instructors
Robin Arzon, head Peloton instructor and Vice President of Fitness Programming will teach classes, as well as the newly added Rebecca Kennedy, a runner and trainer, most recently at Barry's Bootcamp.
As a Peloton spin instructor, Robin Arzon is hardcore, inspiring and motivating. The ex-lawyer in me loves that she left behind her career in law to pursue her dreams.

Peloton Tread Specs and Details
32 inch HD Touchscreen (that's double the size of the most recent Peloton bike's screen)
The screen moves up to a 30 degrees vertical tilt. (Note, this isn't the spin-around screen that Peloton riders have long requested to make Beyond the Ride classes easier to perform in front of the bike. Instead, many Peloton spin riders choose to stream their classes from the Peloton App to their television via Apple TV).
Soundbar underneath the screen
The display shows runner's heart rate, output, pace (both best and average during the class), speed, elevation, calories burned, and of course, the leaderboard. For those of you unfamiliar with the leaderboard, you virtually compete with others participating in the class.
Shock-absorbing slat belt to make running more comfortable than traditional treadmills and outdoor conditions
Speed and incline knobs
Speed can be adjusted to 12.5 mph
Incline can go up to 15 percent
Manual mode (unpowered), likely similar to the Dynamic mode on the Woodway treadmills used by Barry's Bootcamp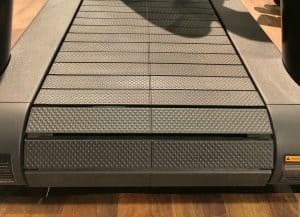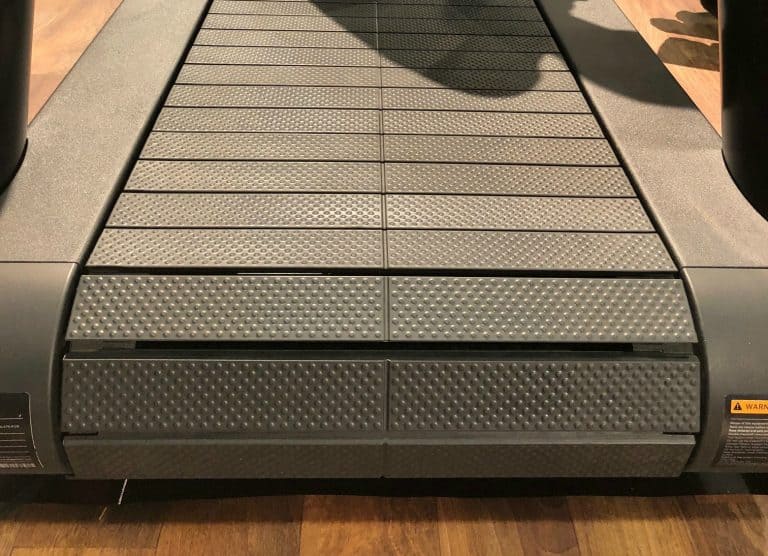 Size
The Peloton Tread's footprint is 6 feet by 2.7 feet (72.5" L x 32.5" W x 72" H) vs. the Peloton Bike's footprint of 4 feet by 2 feet.
Taller people, those with low ceilings (many keep their fitness equipment in basements) or anyone living in an apartment (think Manhattan-size) may find it hard to make space for the Tread.
Remember, you'll need to account for additional workout space to take full advantage of the classes off the Tread. The recommended exercise mat measures 2 feet by 4 feet.
The Tread does not fold.
Accessories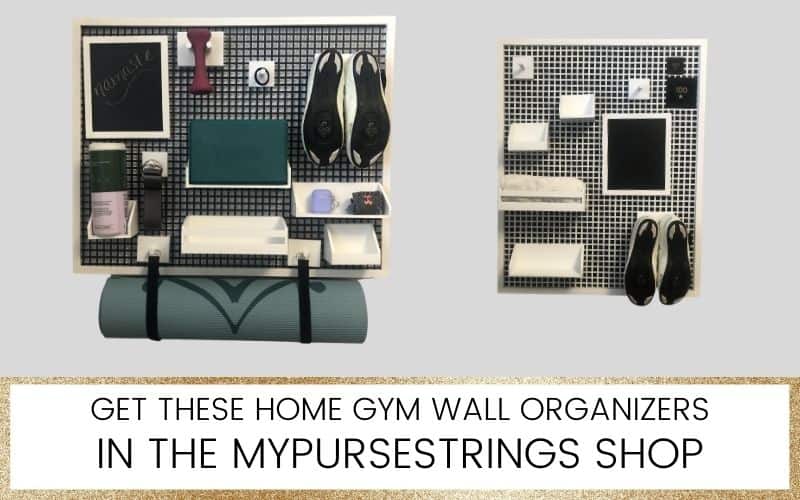 Price
Tread costs $3995 plus delivery (double the price of the Peloton bike)
Unlimited classes is an additional $39 per month. (If you already have the Peloton app, see below).
Financing available
Tread ships Fall 2018. For more information on ordering, click here.
Can You Use the Peloton Tread App with any Treadmill?
The answer is YES. (Check out my post regarding Treadmills to Use with the Peloton App)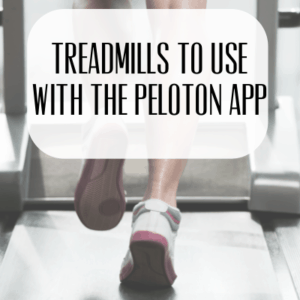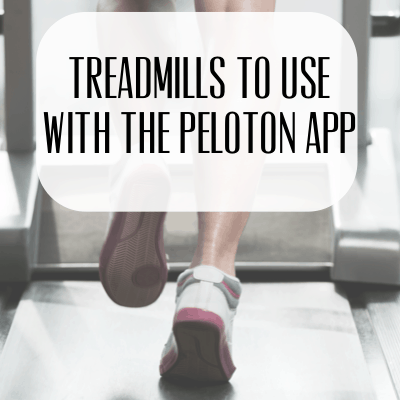 If you are an existing Peloton rider or Peloton App user, you have full access to the Tread classes as of June 20, 2018. Check out some of the bootcamp and outdoor classes, both live and on-demand.
Download the Peloton App (if you own the bike, you get the app for free. Otherwise, you'll need to pay $12.99 per month)
Use either your iPhone or iPad to stream the classes
Better yet, if you already own a treadmill and have a television in the room, stream it via Apple TV
Buy yourself a set of resistance bands and weights
I can see this App getting a lot of use. Unlike most spin bikes, treadmills already have all the electronic metrics you would need. Just add the app and heart rate monitor and you are ready to go. And, you can always find a treadmill at any gym.
Maybe this is exactly what you need to get you back on your home treadmill again.
If the classes are anything like the spin classes, Peloton will motivate you like nothing else. Personally, I'm not a runner but I think I can get behind these total body classes.
And Alternative Spin Bikes to Use with the Peloton App, check out this blog post: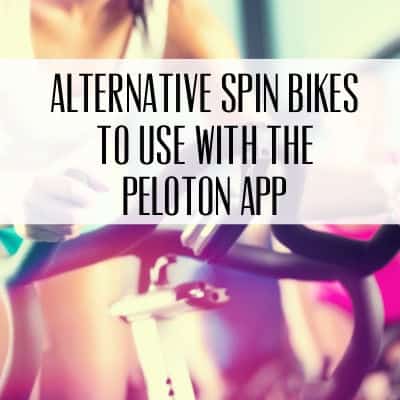 A few months ago, Peloton Cycle officially changed its name to One Peloton. What's next for the company? Rumor has it that it's a rowing machine. Only time will tell but having a home gym just got a lot cooler.
UPDATE:

December: Peloton has added yoga classes (as of December 26) to its line up. You can also FINALLY download the Android app.

To download the Peloton IOS App, click HERE.
To download the Peloton Android App, click HERE (still in beta testing).

October 2018: Peloton enabled classes to be accessed via a web browser, with the exception of outdoor runs. This means that you can view classes on any laptop, desktop or Android device.
Pin for later!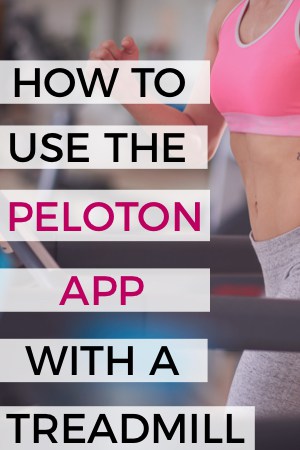 To get the free downloadable deck of cards "PELOTON CYCLE FAN FAVORITES," sign up below. You'll always have free access to my lists in the Resource Library and get notified when I make important updates to these files.