If you have a Peloton bike or treadmill, you have a referral code. Before you start sharing it, there are some things you should know: where to find it, how to use it, how not to use it, and more. Don't worry, I got you covered.
This post contains affiliate links. See my disclosure policy for more information.
What Are Peloton Referral Credits?
Every All-Access member has their own referral code. It's actually now a shareable link that contains your code. If you invite friends or family to use the code, you get money towards the Peloton boutique and they get money towards Peloton accessories with the purchase of a Bike or Tread.
Back in the early days of Peloton, if you bought a Peloton bike you got a referral credit to use toward your monthly membership. You also got 10 free rides to take in the Peloton studio.
My kids think I work for Peloton. Maybe it's because it's such a huge part of my life.
Or maybe it's because I'm usually wearing some kind of Peloton gear no matter the season. From my baseball cap to my winter coat and beanie, to my hair ties, backpack, my go-to coffee tumblers and water bottles, and even the blanket I use at my son's soccer games.
After years of Peloton classes and recommending it to friends, I've accumulated some Peloton credits.
Where Can You Find Your Peloton Referral Code?
You can find your unique referral link (formerly code) on your Bike, Tread, on the app, or on the Peloton website. Peloton actually changed the code to a shareable link recently. It's easiest to cut and paste or share using the app or website.
Find the Peloton Referral Code on the App
On the app, click on your profile. Under Social, you will see Find Members, Find Facebook Friends, Peloton App Guest Pass, and finally Bikes & Treads Referrals.
Click on the last one, Bikes & Tread Referrals. Now you can copy the link and share it with a friend. Remember, you can do this 6 times per year.
The promotion sometimes changes but it's generally "give $100, get $100."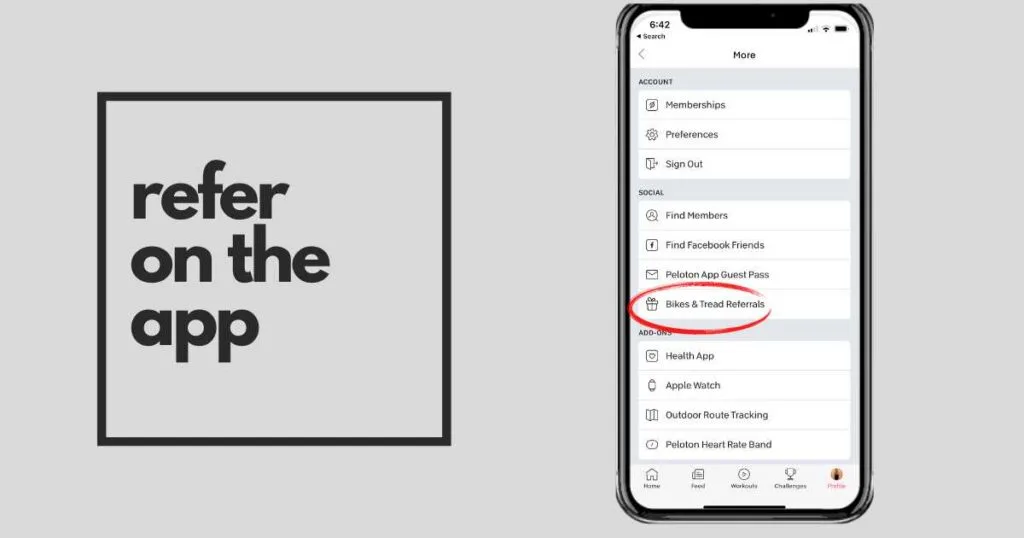 Find the Peloton Referral Code on the Peloton Website
Go to onepeloton.com and then click on your profile. Underneath Find Members, you will see Refer Friends. Click on that and you have the option to give a referral to a friend towards Peloton equipment or gift a friend a 60-day (sometimes 30-day) free trial of the app.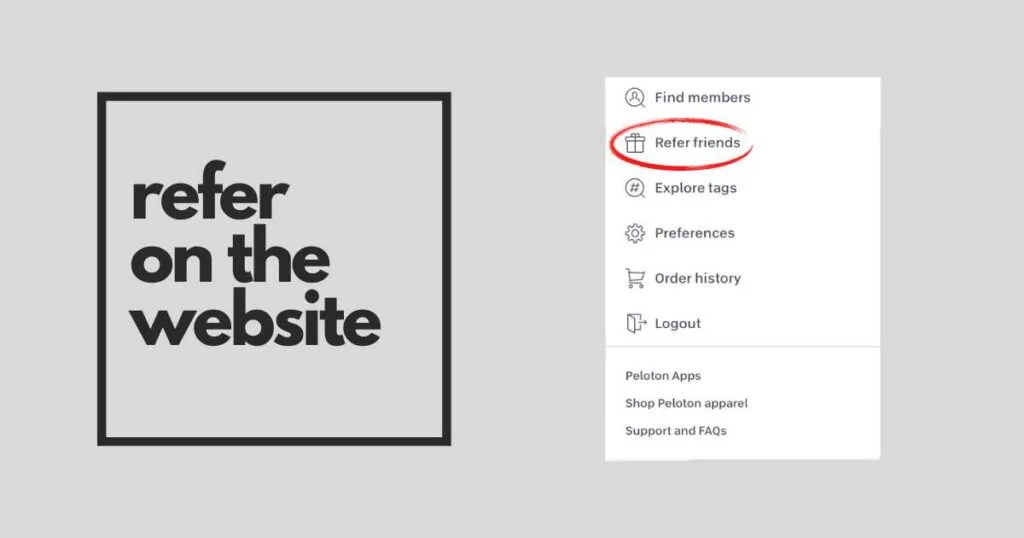 You can then copy the link or email it from there to a friend.
You can also go directly here to find your referral link.
Who Can Refer a Friend?
It used to be that anyone who was a Peloton member, whether All-Access or a Digital Member, had their own unique code. However, Peloton no longer gives referral codes to app users.
Only those members who buy a Peloton Bike, Bike Plus, or Tread (the Rower is currently excluded for no obvious reason), are eligible to receive a referral code.
Peloton changed its policy where only the primary owner had a referral code. Now, every member tied to the membership has their own referral code. For example, if your wife is the primary account holder, you as the spouse, also have a code, as do your kids (so long as they set up a Peloton account).
If you are a Peloton employee, you cannot use your code.
What if you don't know anyone with a referral code?
If you don't know anyone with a referral code, send me an email to see if I have one available. If you subscribe to my newsletter, you can also easily message me from there.
Check out MyPurseStrings on Substack. Get the newest blog posts, my favorite finds, and read all new and past newsletters there.
Who Can Use the Referral Code?
Only new customers may use the referral code.
The referral program is meant to entice friends or family members to buy a piece of Peloton equipment. That means that you cannot share your referral link on your social media accounts or in Facebook groups, nor can they be transferred to someone else or sold for commercial purposes.
Why Did Peloton Change Codes to Referral Links?
Peloton really wants people to share codes with their actual friends, not on the Peloton Facebook Page and not on social media. Now it makes it much harder for people to spam people with their links. There's also less of an incentive for people to do that now that they cut the referral codes down from 12 to 6.
How Many Referral Codes Can You Give Out?
It used to be that members could give out 12 referral codes per calendar year. In 2022, Peloton changed this policy and dropped it down to only six referrals per year, totaling $600. It resets again on January 1st.
What Can You Use the Referral Offer For?
The person giving out the referral code gets $100 towards a Peloton boutique purchase (clothing and accessories).
But the person receiving the referral code credits can only use them towards accessories for their Peloton hardware (bike, treadmill, or rower). For example, you can apply it to Peloton shoes, a mat, a heart rate monitor, weights, and other accessories. You cannot use it towards any apparel orders.
Workout Mat: Strength & Yoga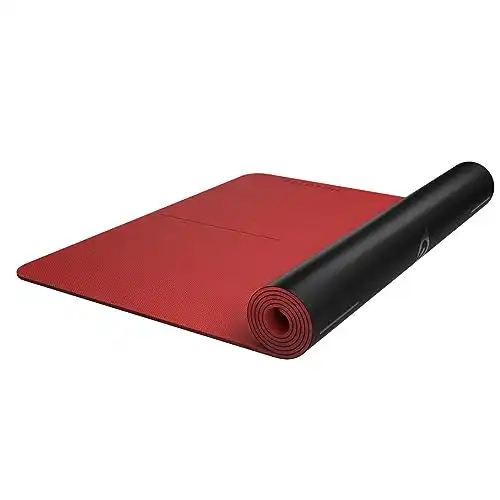 If I had to choose the accessories, I would get the shoes (unless you want to switch to SPD cleats as I did), the mat which is thick and durable, and maybe the dumbbells. As for the heart rate monitor, the Apple Watch, series 3 and above, works seamlessly with any Peloton product.
Other than that, you can get most of what you need elsewhere like Amazon or Dick's Sporting Goods.
5 to 30 lbs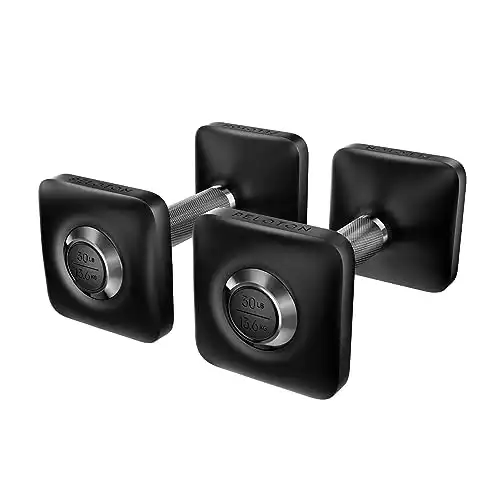 How Can You Use the Referral Code To Save On Your Peloton Bike, Tread, or Rower?
If you are ordering your Peloton Bike, Peloton Tread, or Peloton Row online, first time customers must enter the referral code at the time of purchase before checking out with a credit card.
If you are ordering your Peloton hardware over the phone or in person at a retail showroom, you must provide the Peloton representative with your discount code before you pay.
If you forget, you are out of luck as the code cannot be applied retroactively.
But if you leave your referral code at home, the salesperson should be able to look up your friend's referral code by their name and phone number.
Can You Use Your Referral Code in Peloton Stores for Apparel?
Yes, you can use your credit on your next apparel purchase in stores. However, I find it easier and I often save more on my purchases when I apply it online.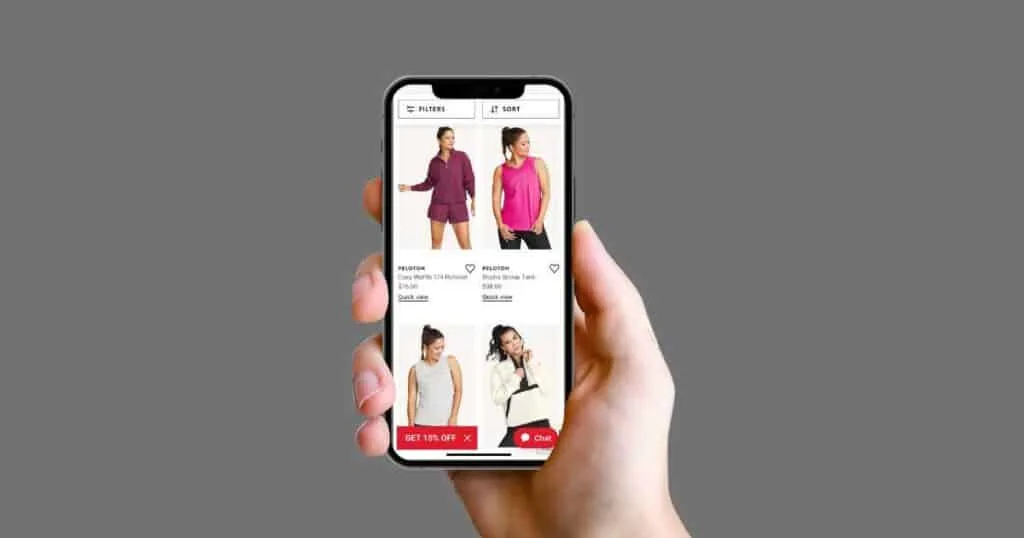 How Do You Know If the Referral Processed?
After your friend uses your referral link, you will receive an email from Peloton. Check your spam folder. Even if it went straight into your inbox, you may miss this email.
While older emails used to clearly state "your referral reward is here!" in the subject line, newer emails use this ambiguous one instead, "Peloton community keeps growing."
It will take 3-5 days to receive this email.
After you use the referral link, be sure to delete the email so you don't get confused if you receive multiple referrals.
Check out MyPurseStrings on Substack. Get the newest blog posts, my favorite finds, and read all new and past newsletters there.
How Do You Use the Referral Credit on the Peloton Apparel Site?
Once you receive your email confirmation of the referral, you can use your $100 in the Peloton boutique store (either online or in person). However, there are some important things to remember when using it:
The first thing you should know is that you must use the $100 in a single transaction. It's "use it or lose it." I try to get as close to $100 as possible. If you think you'll have future referrals, be strategic in spreading out your purchases.
Clothing is expensive. Women's sports bras typically sell in the $50 range. Tops start at the high $30 price point and can go for more than $100. Women's leggings and men's pants are similarly priced with many of them close to $100.
You cannot stack credits. So if you have two credits for $100 each, you cannot combine them to buy $200 worth of goods. You'll have to make one purchase as close to $100 as possible (plus shipping) and then another.
Accessories include towels, hats, water bottles, socks, hair bands, headbands, watch bands, jewelry, and car magnets.
Shipping is not included and you cannot use your credit to pay for it. For me, shipping charges are $7.
Are there any Tips for Saving Money at the Peloton Boutique?
The good news is that you can use your Peloton promo code for sale items. And for most major holidays, Peloton runs a sale in its apparel store. They also generally have one or two other sales throughout the year.
I try to save my referral credits and when they run a sale, I do the math to fill my cart and get as close to the $100 mark. These sales are a great way to use your referral money in the smartest way possible.
Note that all referral credits expire within 6 months.
You can also save 15% off your first order by giving your email address and signing up for emails.
What are the Best Apparel Items to Buy in the Peloton Boutique?
For the last couple of years, Peloton started selling mostly its own label of clothing. They also partner with brands that create exclusive products that you won't find anywhere else. These items always have Peloton branding on them, like the Yeti or Hydroflask water bottles, hair ties, bags, and other clothing and accessories.
Use mine all the time!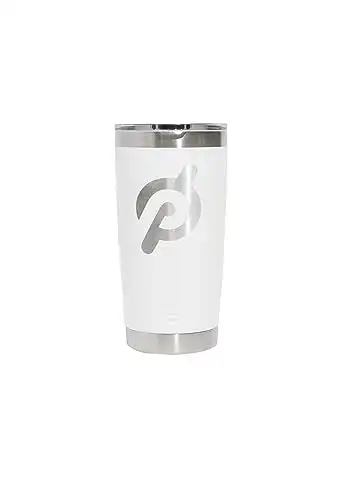 Some popular collaborations include Adidas, Nike, Spiritual Gangster, Teleties, Temple Tape, Feetures socks, and Lokai bracelets.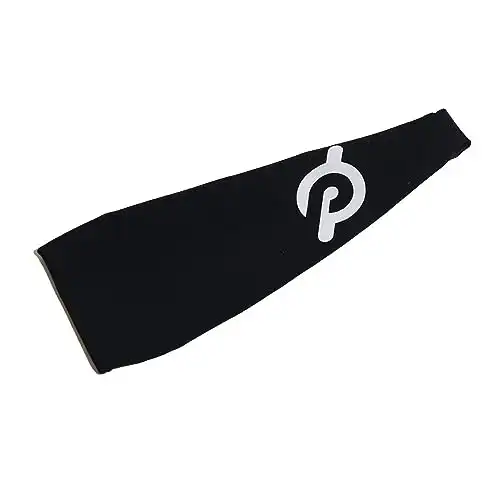 My best purchases are my Oliver Thomas quilted kitchen sink tote and laptop sleeve, Sol and Selene backpack, and Beyond Yoga leggings (the best workout pants).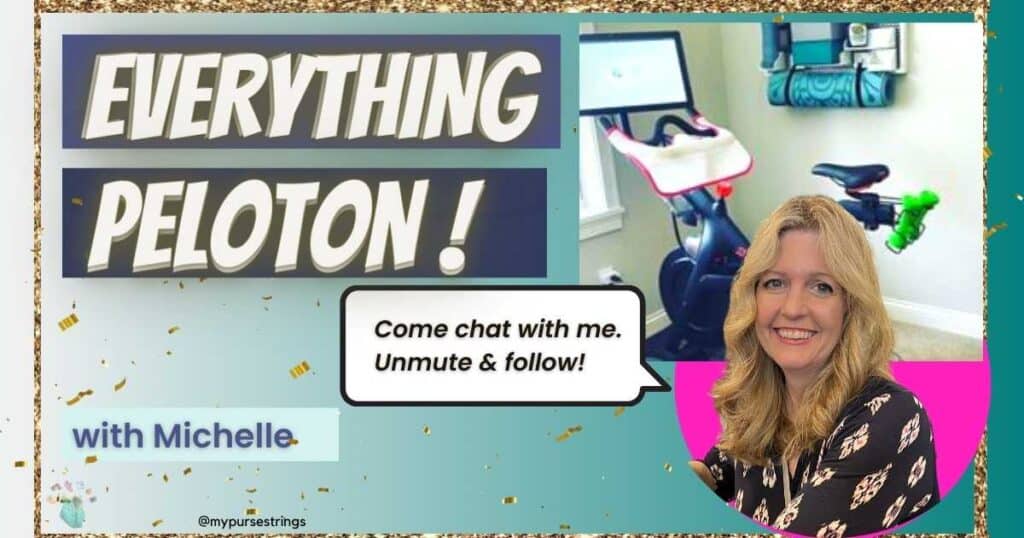 Final Thoughts
So if you know of someone in the market for a Peloton bike or Tread, be sure to let them know all about Peloton's referral code. Not only are you helping them but you'll benefit too. Plus, once they know about the referral code and can pass it on to their friends. And the circle of Peloton life continues. Cue the Simba song from the Lion King.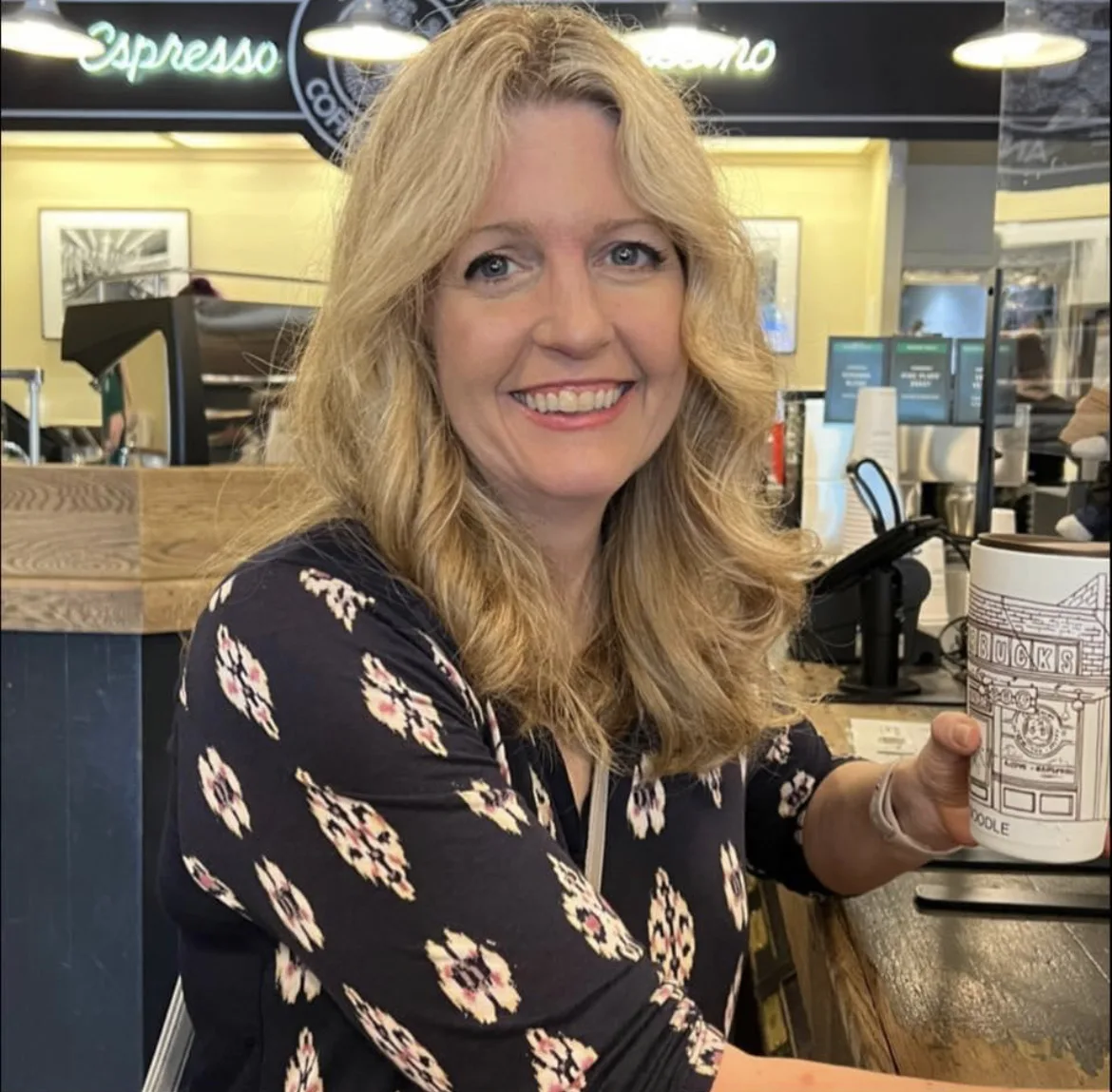 Michelle Platt is a content creator and certified personal trainer. Proving it's never to late to reinvent yourself, she's a former attorney and teacher who loves to do the research so you don't have to. She takes a deep dive into each topic and writes about her wellness journey here. She loves trying out new workouts, fitness tips, healthy foods, and products to share with you. This native New Yorker recently made the move to the suburbs of Minneapolis, where she lives with her husband, two kids, and two dogs.