Does it seem like everyone you know is getting a puppy or a Peloton? Both are worth the wait!
FYI, if you don't need all the bells and whistles of the Peloton Bike Plus, you can often get the original Peloton Bike delivered much quicker. And there's always the option of using a non-Peloton bike with the app.
This post contains affiliate links. See my disclosure policy for more information.
Want to stay up to date on Peloton news, blog posts, class lists, and favorite rides? Be sure to scroll down to the end of this blog post to sign up for the Friday Favorites newsletter.
Here are some tips to prepare yourself and get you ready for Peloton delivery day:
(1) Choose a leaderboard name
Characters: Maximum of 15 characters
Original or already taken: Search in the app to see if a leaderboard name is available.

Go into "more" and then "find members" to search for the name.
If you find it exists, try a simple variation like adding an underscore or a different spelling.
If you see a thousand names come up with the word "mom" or "wine" in it, maybe think of something new.

Easy to pronounce: You're hoping for a shout-out, right? If the instructor can't easily read it, they won't say it.
Remember it's not permanent: change it any time.
Check out this post here for 10 tips on how to pick a leaderboard name.
(2) Download the Peloton Digital App
After you place your order, you'll receive a welcome email from Peloton with instructions and free access to the app. Download it. Familiarize yourself with it:
Profile: Add your profile photo and location. Don't worry, your height and weight won't be shared.

And while it's tempting to make your profile private, you probably want to keep it public. Allowing public access means that people can choose to follow you and then high-five you during classes, which really motivates members.

Challenges: Check out the challenges (monthly, annual, and other activity challenges).
Classes: Search through classes. Bookmark ones that sound interesting.

I especially recommend taking some core and Pilates classes. A strong core will help you with both form and performance on both the bike and treadmill.
Many of the tread and spin instructors also teach strength training and yoga classes. Try out as many instructors as you can. You can learn more about some of the Peloton spin instructors here.

Schedule: Click on schedule in the upper-right hand corner so you know where to find live classes.
Collections: Click on collections to see special series such as "All For One," resistance band training, barre, family classes, Black History Month and Pride classes, and more.

This is also where you find the intro "Welcome to Peloton Cycling" and "Welcome to Peloton Running," which includes the beginner classes.
After taking the introductory beginner classes, take the All for One classes (found here too) where you get to meet several instructors in one class. This is a great way to see who you mesh with right away and who matches your particular workout style.
You'll also find the "No Equipment Necessary classes" which are essentially bodyweight strength classes. Although it shows about twenty classes, there are so many more classes you can do with little to no equipment, like barre, yoga, stretches, Pilates, core strengthening.

Bookmark: save any of the above classes that sound interesting to you to take later. You can also find my cheat sheets for Peloton fun theme classes here and my list of Peloton Soundtracks rides here.
More: If you have an iPhone, connect the app to the Apple Health app.

If you have an Apple Watch, connect it to the Peloton app. This is important if you have the Bike+ but also useful for any classes taken using your phone such as outdoor runs.
If you've been using the app with a non-Peloton bike, don't worry you won't lose all your rides. Simply transfer your account over to a full membership.
(3) Plan Your Peloton Space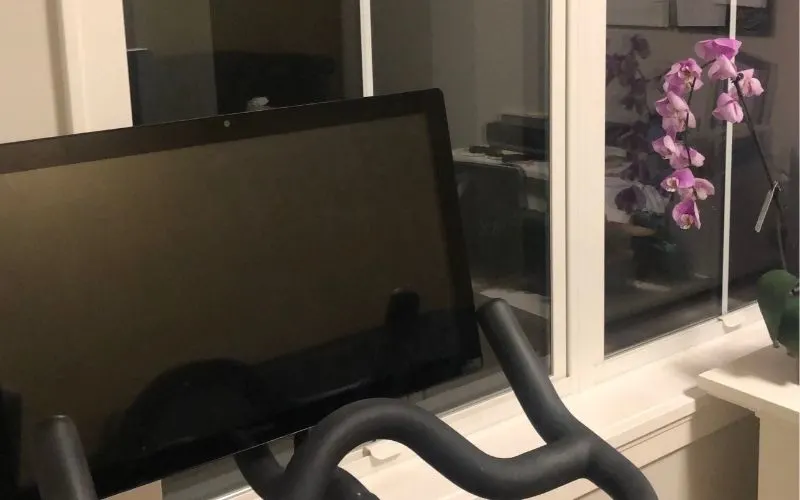 Some of us will set up a Peloton in our kids' playroom. Others will squeeze our Peloton into the corner of our tiny NYC studio apartment. Some of us get resourceful with our Peloton workout space while others of us have true home gyms.
No matter where you put your Peloton, just make sure it is somewhere where you will actually use it.
And remember, you need to stretch your arms to the sides and forward and back so don't place it too close to the wall. You'll also want some extra room next to your Peloton even if you don't have the Plus to do some pre and post stretches.
Do you want to face a window or a door? Will there be a glare on the screen? Do you want to put it in a room with a door? Do you need to hear the kids? Consider all this before your Peloton arrives.
Mat or no mat?
Peloton Bike:

If you're placing your bike on a hardwood floor, you'll probably want a mat to protect your floors from scratches and sweat. You don't have to order your mat from Peloton. This is the one I have and love.
If you're placing your bike on carpeting, get a piece of 3/4 inch plywood cut from your local hardware store to place under the mat. You can find more tips here in this blog post.

Peloton Tread:
For the Peloton fans in your life, check out this Ultimate Peloton Gift Guide blog post including Peloton-inspired products and exclusive My Purse Strings promo codes.
(4) Set up your TV
Even if you have the Bike+ or Tread+, you'll want the ability to stream the workouts to a TV.
If you don't have a Smart TV, try the Roku (I use this and it's super easy) or AirPlay your workouts to the TV via an Apple Lightning HDMI adapter or Apple TV device from your iPhone or iPad.
I've used all of the above-mentioned ways to stream my Peloton workouts.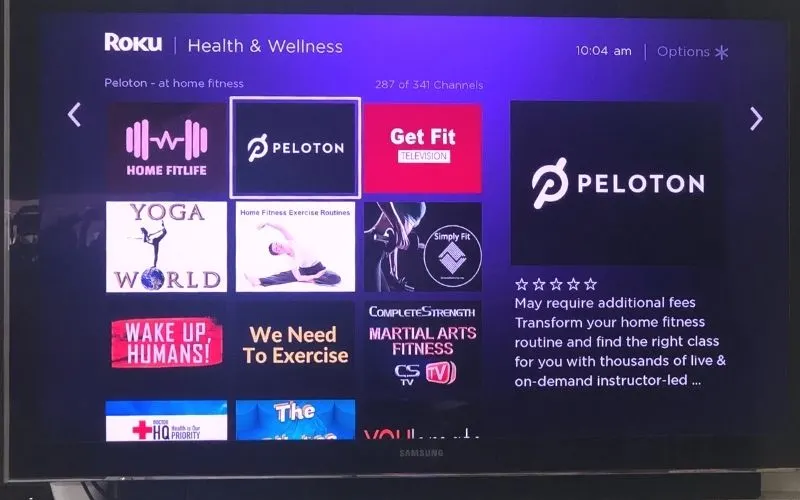 For more streaming options, check out this Peloton blog post.
(5) Buy the Necessary Accessories
To get started, you're going to want the following:
spin shoes if you're getting the bike. I recommend SPD shoes for a few reasons: (1) they're much easier to clip out, (2) you can use them on a road bike and you may already have them, (3) you'll find a large variety of styles available both online and in stores. People often find the Peloton shoes uncomfortable.
good running shoes and slip-on ones are great if you plan to take bootcamp classes.
heart rate monitor (I don't recommend the Peloton one. I have this one and it's great). If you have the Bike+, you can use an Apple Watch. You can get 25 percent off through 12/31/20 if you order directly here. Enter coupon code: PARTNER25.
light and medium weights
heavier weights if you want to try the bootcamp and strength classes
yoga mat for stretches (and some yoga blocks if you plan to take yoga classes)
fan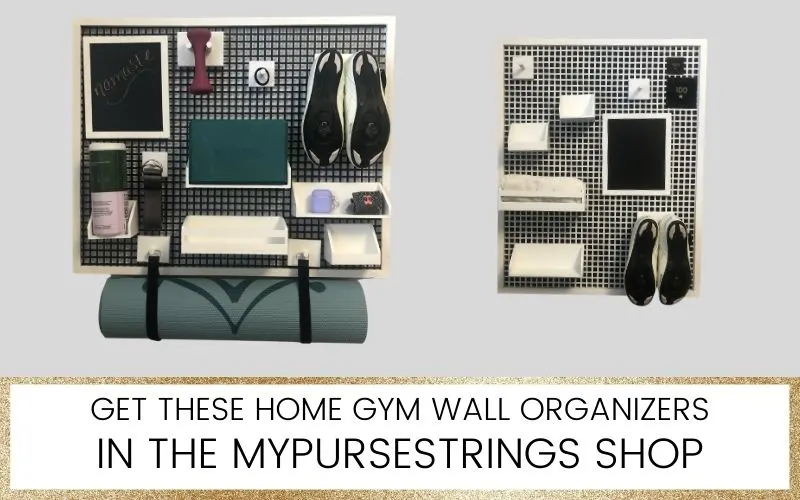 See my complete list of recommendations and all the accessories you need to buy and everything you don't in this blog post.
Check out my curated list of favorite Peloton accessories below.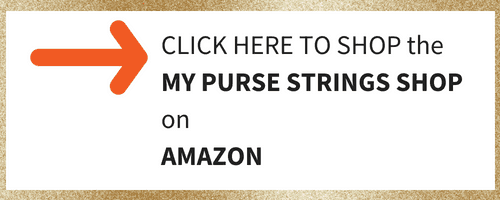 (6) Treat Yourself to Some Workout Clothes
Don't ever let not having a clean sports bra or socks stop you from taking a class. Stock up now.
One bonus to working out at home is that no one except your family will ever have to see you. Go ahead and wear mismatched clothes. Wear that skimpy sports bra.
Do whatever you need to do to feel comfortable and confident.
Some of my favorite inexpensive workout clothes come from Amazon. I particularly like this company.
Try Out the Peloton Classes
Take Classes that Require No Equipment At All:
As mentioned above, filter classes to "no equipment required." Also, take any of the bodyweight or Pilates classes.
Take Classes that Require Few Accessories:
Try out the yoga classes, strength training (weights needed for most), barre, resistance bands, and meditation classes.
Use Cardio Equipment You Already Own:
Do you already have an old spin bike, treadmill, or elliptical in your home? Try out some of the cycle, tread, or bootcamp classes.
Before Peloton officially introduced the bike bootcamp classes, people were using the Peloton Tread Bootcamp classes on the bike. If you have an elliptical, you can easily take the treadmill classes and modify as needed.
Take Peloton Classes Outside:
I bought a non-Peloton treadmill and I often run outside with the outdoor runs and walks. Sometimes, I take the Tread classes (I take them live for extra motivation) to change it up and especially if there's a theme class or artist series I want to try out. You can now get this treadmill on Amazon.
Our Pick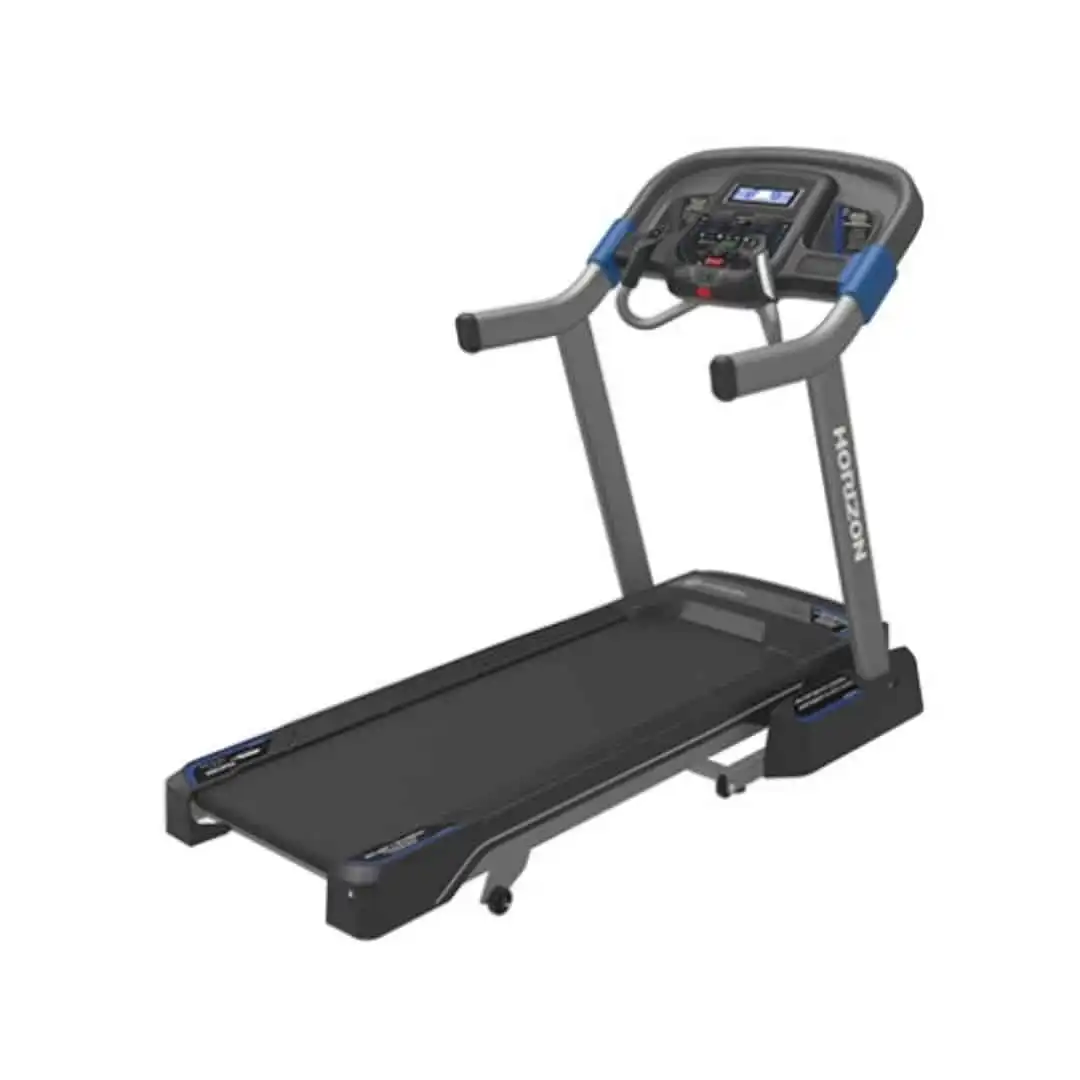 (7) Join the Peloton Facebook and Instagram Community
The Official Peloton Members Facebook Page:
The Official Peloton Members Facebook Page seems to be the first step in finding a community for most Peloton members. It's officially managed by Peloton.
However, if you ask a question that's been asked before, be prepared for some snarky responses. Please search the archives first. It's not always the most supportive community. So much so, that I created this blog post simply to compile all the FAQ there and to save you some dignity.
Other Relevant Facebook Groups to Join:
Search in the Facebook search bar. These are some of the Peloton Facebook groups I have joined:
Peloton Moms Group
Peloton Moms Book Club
Peloton Hardcore on the Floor
Power Zone Pack
Local Facebook Groups:
Plus, I'm a member of three local Facebook groups, two of which I admin. We create monthly challenges and share our favorite classes. Sometimes, we coordinate to take a class together.
If you don't have a local Peloton Facebook group, consider starting your own. It's a great way to bond with locally like-minded people in your community.
Sessions Rides:
Hopefully, Peloton will bring back their sessions rides, which was in beta, and enabled you to take any ride as a live ride with other members.
Instructor Facebook Groups and Instagram Accounts:
Almost every instructor has his or her own fan Facebook Group. Rather than re-create the wheel, check out this comprehensive list of relevant Facebook groups.
Follow Peloton instructors on Instagram. You can learn a lot about the instructors' personalities, outside hobbies, personal lives, and philosophies here. Also, there's nothing better than getting a mention or getting your story shared by an instructor.
Oh, and if you want to follow me on Instagram, you can find me at @mypursestrings.
(8) Follow Friends and Peloton Tags
Friends
How to Find Friends
You probably already know which friends have a Peloton or use the app. How would you know? Peloton becomes an obsession and almost always comes up in conversation.
But if you're not sure, I've seen lots of friends post in their status updates asking for their friends' leaderboard names.
Further, you can connect your Facebook account to Peloton (on the bike, tread, or website). Search for your Facebook friends and get notified whenever a friend gets a Peloton. Once you get that notification, you can follow that friend.
Video Chat
Peloton just discontinued the video chat in the summer of 2022.
Why You Want to Follow Friends
For me, it's motivating to jump on the bike and see a friend is in the midst of a workout. I'll often click on their class to see if it sounds interesting and sometimes I'll take it or bookmark it for later.
For live rides, you'll get notified when a friend or someone you follow joins the leaderboard. Getting a high-five or trying to keep up with that friend makes it extra fun. I've connected with old friends through Peloton.
For on-demand rides, you can filter through the leaderboard and see which friends already took the ride and compete against them (or I should say, with them).
You can also invite friends to take classes with you through the bike, treadmill, or app.
Tags
Last year, Peloton added tags. You can create your own hashtag with a group of friends or add an existing tag to your profile. Many Facebook groups have their own tags. There are also tags for professions, colleges, instructors, and for almost anything. Explore tags in the website or on your bike or Tread.
Once you add some tags, you can choose which ones to display during your class. You can also filter during a class by using these tags, just as you would do for your friends.
(9) Plan Your Workout Schedule
Are you going to work out in the morning before work or before the rest of the family wakes? Do you have a small window of time when your baby naps to squeeze in a class? How about in the evening? Spend some time to think about all of this before your Peloton arrives.
Personally, I prefer taking live classes so I can add them to my schedule. I treat this scheduled class as an actual appointment I would have at a spin studio. I "reserved" the bike, I have to show up, and I can't arrive late.
As much as you love spinning or running, ideally, try to add some strength classes to your week for balance. One class I love is Denis Morton's Reset classes where you spin for 30 minutes and then take one of his 30-minute yoga classes.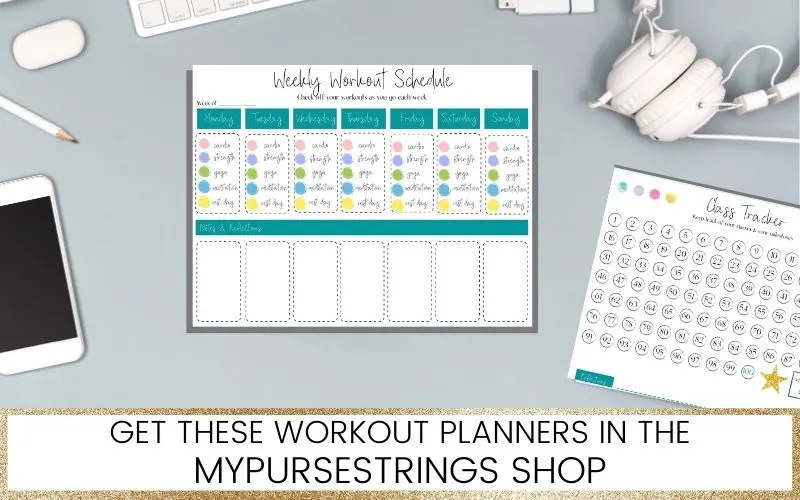 (10) Keep Calling
Personally, I like the Peloton live chat for any issues. Some say that if you purchase the bike or Tread from your local store, a salesperson can often help you to speed the process along vs. buying online. Either way, check-in regularly to see if any cancellations in your area have opened up an earlier delivery spot for you. It can't hurt.
Final Thoughts
Even if you didn't get the Peloton bike or Tread for months, there's no reason not to take advantage of all the workouts Peloton has to offer. From strength training and yoga to outdoor runs and walks, there's something for everyone.
And if you're stressed about your delivery date, try Peloton meditation.
Be sure to sign up for the Friday Favorites newsletter to get access to all my free downloads, favorite Peloton rides of the week, and the newest Peloton blog posts.
Plus, get exclusive discounts to the mypursestrings shop.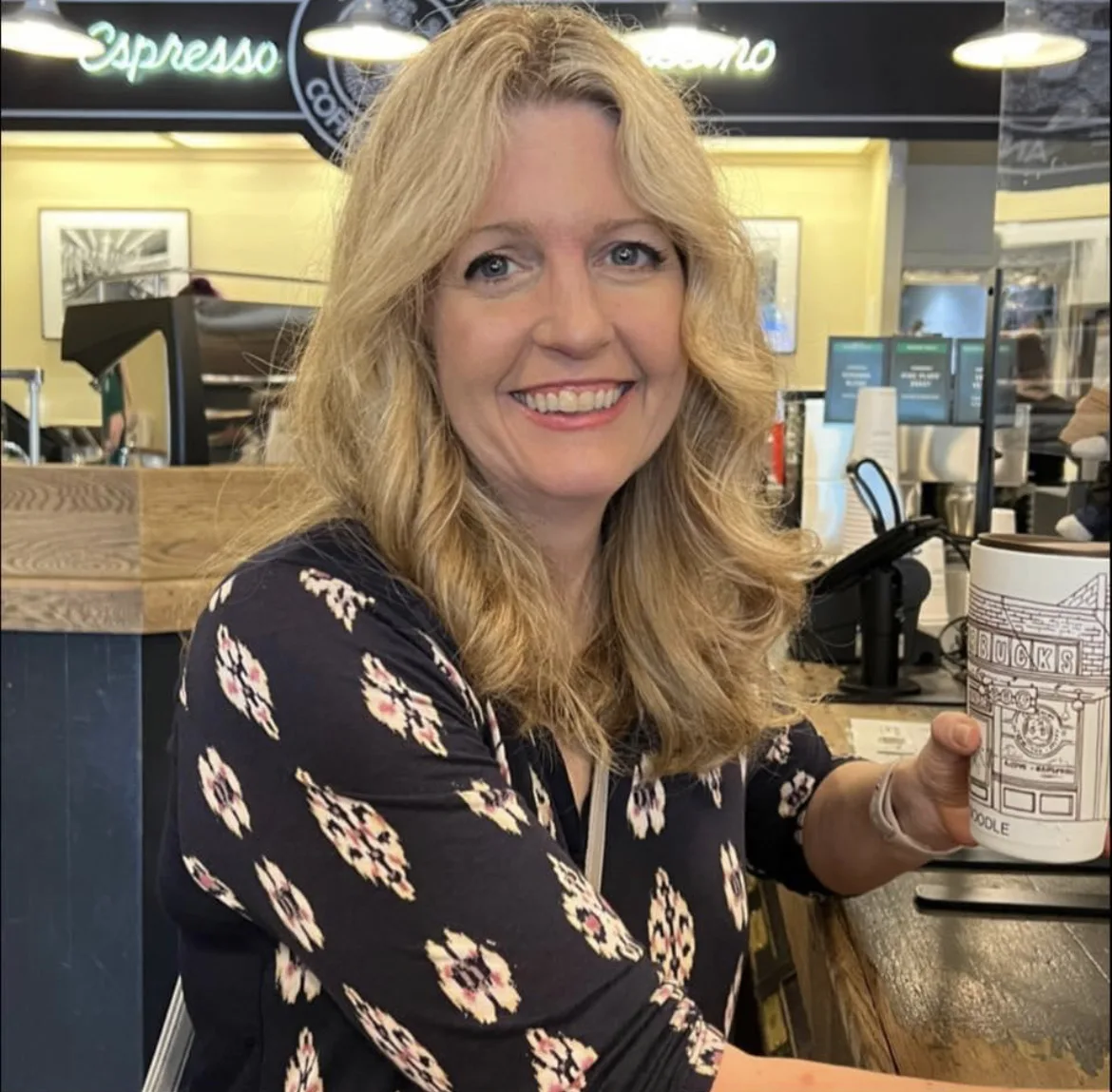 Michelle Platt is a former attorney and teacher who loves to do the research so you don't have to. She takes a deep dive into each topic and writes about her wellness journey here. She loves trying out new workouts and products to share with you. She is currently completing her personal training certification. This native New Yorker recently made the move to the suburbs of Minneapolis, where she lives with her husband, two kids, and two dogs.