Whether you're new to spinning or have taken spin classes for years, you may have a lot of unanswered questions before your first Peloton ride.
I'm here to answer them for you. Here's everything you need to know about your Peloton bike. Of course, if you have anything else you want to know, feel free to ask me in the comments at the end of this blog post.
Want to stay up to date on Peloton news, blog posts, class lists, and favorite rides? Be sure to scroll down to the end of this blog post to sign up for the Friday Favorites newsletter.
This post contains affiliate links. See my disclosure policy for more information.
Some Things I Wished I Knew as a New Peloton Rider:
Getting Ready for Your First Ride
1. Peloton is more than a bike. Besides the treadmill, you can do yoga classes, meditation, strength training, bootcamp, outdoor walks, runs, and more. For many classes, you need little to no equipment.
2. If you don't have a Peloton, you can use practically any spin bike with the Peloton classes. You just need some additional equipment. Find out which bikes I recommend here.
3. If you're an app rider, you can transfer your rides to your Peloton account.
4. You can try out the app for free for 30 days and bookmark some classes ahead of time. (Check out my list of fun Peloton themed rides and sign up for the newsletter to get weekly updates).
5. App riders pay $12.99 per month. Peloton riders pay $39 per month. (Note, effective June 1, 2022, Peloton raised the monthly membership to $44 per month.) App riders do not have access to all the same metrics as Peloton riders and app riders can only have one member on the account.
6. If you are in the military, a first responder, or are a health care worker, medical professional, or veterinarian, you may be eligible for a free Essentials Package: pair of shoes, set of weights, and wired headphones. Reach out to Peloton for eligibility.
7. Delivery can take months while some people get their bikes in days. Don't be afraid to call and check for cancellations to see if you can get an earlier delivery date. Check out this blog post on 10 things you can do to get ready for your Peloton delivery.
8. You have 12 months from the delivery of your bike to purchase an extended warranty. Check with your credit card companies for their warranties.
9. Every rider and app user gets a referral code. Both you and your friend can get $100 towards accessories. You must use the $100 in one order (use it or lose it.) You pay separately for shipping. Do not share your code in any Facebook group or Peloton can revoke it.
10. The accessories and bike arrive in different shipments. If you purchase Peloton shoes, make sure they fit beforehand. You usually need to go up a size.
11. You don't need to buy Peloton shoes. Any Look Delta spin shoes will work.
12. You can use SPD shoes but you'll need to change out the pedals.
Many people already own SPD shoes from road cycling. Others choose SPD shoes because they're often more comfortable and there's a bigger assortment to choose from in stores.
(Tiems and Shimanos are popular brands).
Also, check out these red Nikes.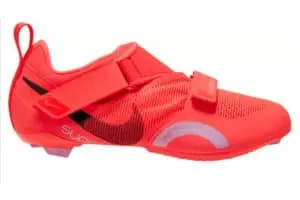 13. If you use SPD shoes, you need SPD pedals. Tip: on delivery day, ask them to install the SPD pedals instead. You can remove the Peloton pedals later but you'll need a wrench.
14. If you're not sure how the shoes should fit or where to place the cleats, go into any local bike store for a fitting.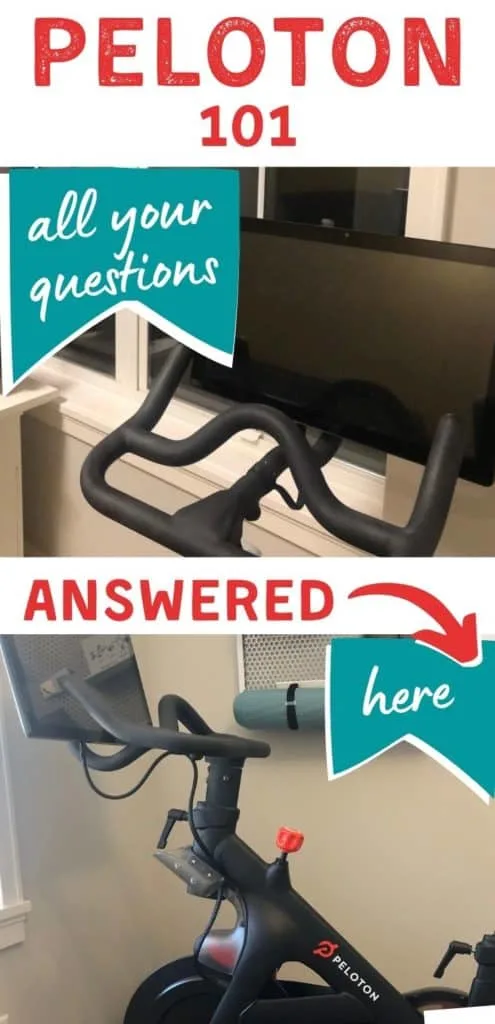 15. You don't need to purchase the accessories from Peloton. You can get them all elsewhere. Here are some recommendations and a tip if you're putting your bike onto carpet. Note: weights are hard to come by these days as everyone is buying them so you may want to get those directly from Peloton.
You can also try ordering online and doing in-store pickup at Dick's Sporting Goods.
Check out my curated list of favorite Peloton accessories below.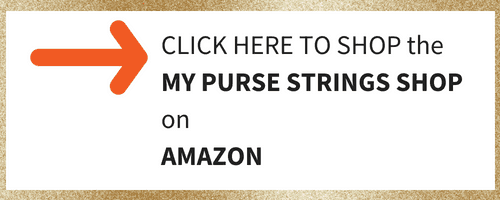 Also, find out everything you need to do Peloton's bootcamp classes right here.
16. You can hang one pair of shoes on the hooks on the back of your Peloton bike (not the Plus). Or, you can purchase my handy home gym wall organizer to hold all your shoes (shameless plug).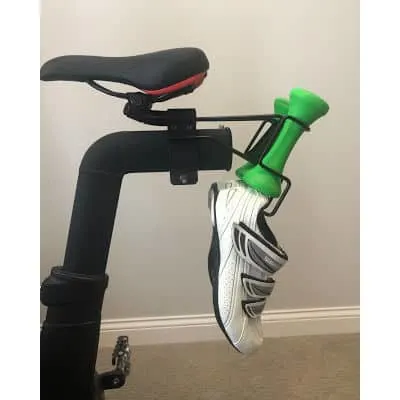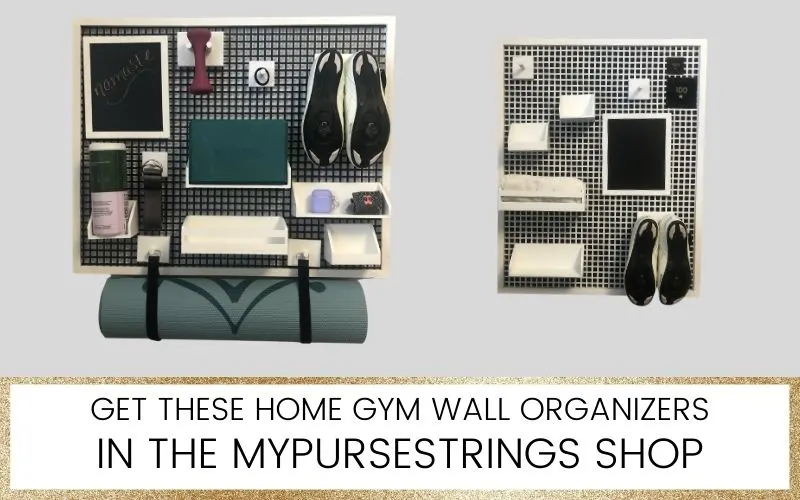 17. Tipping the delivery people is of course optional, but if you're happy with the service or if they did something out of the ordinary, most people do.
18. If you're unhappy for any reason, don't complain first about it on social media. Reach out directly to Peloton. The live chat is a great feature.
19. You can use any ANT heart-rate monitor. While you can use an Apple Watch through the Blueheart App, it can glitch. Most prefer a separate monitor like the Scosche. (Save 25 percent off your order with code PARTNER25).
20. Practice unclipping your shoes from the pedals. You can loosen the tension in your pedals to make it easier to get your shoes out.
21. Before your first ride, watch one of Christine D'Ercole's videos on setting up the bike, including proper seat height and positioning, even cleat adjustment. And, if you're a shorter rider, have wrist or hand pain, or want better posture on the bike, check out these handlebar accessories that can help. Check out this blog post on mistakes that new Peloton riders often make.
Getting to Know the Peloton Bike: Important Features and Your First Rides
22. Start with the beginner rides. You can find them under "programs."
23. Don't be afraid to take a live ride. You can schedule them in advance. You'll get a reminder when the class is about to begin. This can be a great motivational tool to get you on the bike regularly. Treat it as an in-person class: you need to be ready and you can't be late. (Check out some of my favorite workout motivational tips).
24. A live ride has an active leaderboard. Feel free to high five anyone by pressing to the left of their name and high five people back. You can also follow people by clicking on their leaderboard names during the ride. If you don't want to be followed, make your profile private.
25. An encore ride is similar to an on-demand ride except it has a new leaderboard for that ride.
26. During any class, you can see anyone "here now" taking the ride with you. You can also filter by gender, age, or the newly added tags (like #pelotonmoms) on any ride.
27. Try out all the instructors. One way to do this is to take an all-for-one ride which features multiple instructors in a single ride. (Find out what makes some of the Peloton instructors so unique in this blog post.)
28. PR stands for "personal record." After every class, you will see a number indicating your particular output for that ride. Your personal best is the PR. This PR is what you are trying to beat when you race yourself on the leaderboard. You will have a different PR for a 15-minute ride, a 20-minute ride, a 45-minute ride, and a 60-minute ride. While you're riding, you will see your PR listed on the right half of your screen. People like to keep track of their PRs. You can view them all in one place on the Peloton website under your profile.
29. The 20-minute rides can be harder than longer rides.
30. Low-impact means that you will sit for the duration of the ride, however, don't assume that this ride is easy.
31. Try the Power Zone classes. You'll need to take a FTP test (Functional Threshold Power) to figure out your zones. The zones will then be available on your screen for any and all rides thereafter. The power zone classes also provide structure for you, help you to learn proper technique, and strengthen your endurance.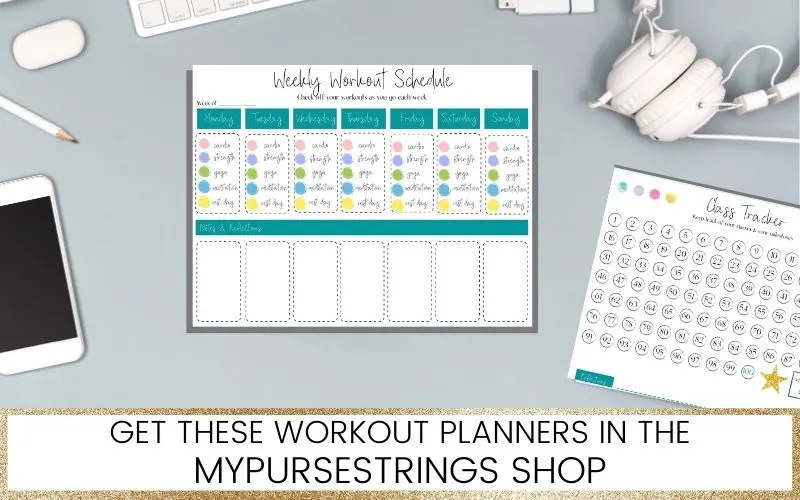 Other Things to Remember as a New Rider
32. Don't compare yourself to others on the leaderboard. There are major athletes and celebrities who spend hours training per day competing with you on every ride. "You do you, boo."-Cody Rigbsy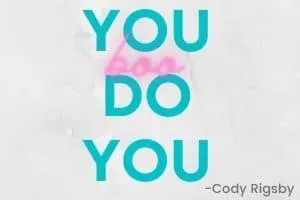 33. Compare yourself to only you. You can compete against yourself. Take a ride you've already taken and then hit followers and you'll see yourself. You can compare yourself to your past ride.
34. To keep your weekly streak going, any class counts, even a 5-minute meditation. Check out this post with 10 Ways to Keep Your Peloton Streak Going.
35. Unless you delete them, both warm-up rides and cool-down rides count towards your ride count.
36. Make your own informed decisions. There's something and someone for everyone on Peloton. Just because someone on the Official Peloton Members Facebook Page complains about an instructor doesn't mean that you won't love him or her.
37. As of August 31, 2021, only Peloton All-Access Members (those with the Bike or Tread) will be eligible for a free Century Club T-Shirt. You will get an email when you read 100 classes in one specific category, not total. For example, you can earn it for 100 rides, 100 yoga classes, 100 outdoor runs, 100 strength classes.
38. Your butt will hurt. This likely will go away after a few rides. You can purchase padded shorts or a gel cover for the seat, but most people find them unnecessary.
39. Don't expect to lose weight with a Peloton. However, a Peloton will put you into a healthier mindset. Combine that with a healthy diet and you can lose the pounds.
40. If you want a shout-out, use a leaderboard name that's easy to pronounce. Here are 10 Tips to Help You Choose a Peloton Leaderboard Name. Plus, a helpful word find name generator.
41. To get a shout-out for a milestone ride or birthday, try to take a less popular classes or reach out to the instructor beforehand on social media and let them know of your upcoming ride. Go into your profile and add your milestone where it says location. For example, "100 ride Brooklyn, New York."
42. You can stream classes to your TV using Apple TV, Google Chromecast, or add the app on your Roku and smart TVs.
43. While you can sometimes find moral support on the Official Peloton Facebook Page, don't go in with that expectation. Always search the archives first for your question. Thick skins are needed, especially if questions have been asked repeatedly (see #46 on this list).
44. The Official Peloton Mom Facebook Group rarely talks about the Peloton. You will learn a lot about paint colors, cheating spouses, irritating mothers-in-law, and luxury cars.
45. There are tons of Peloton Facebook Groups for you out there. Just type Peloton into the search bar or in the Official Peloton Facebook Page and you will find your people.
46. The Peloton boutique items sell out ridiculously fast.
47. And finally, there is no pause button. Update: YES, there is! As of November 2021.
Sign up below to receive the Friday Favorites emailed directly to your inbox, featuring the newest blog posts, product reviews, wellness tips, and my favorite things that week.
Check out MyPurseStrings on Substack. Get the newest blog posts, my favorite finds, and read all new and past newsletters there.
For the Peloton fans in your life, check out this Ultimate Peloton Gift Guide blog post including Peloton-inspired products and exclusive My Purse Strings promo codes.
Save for later!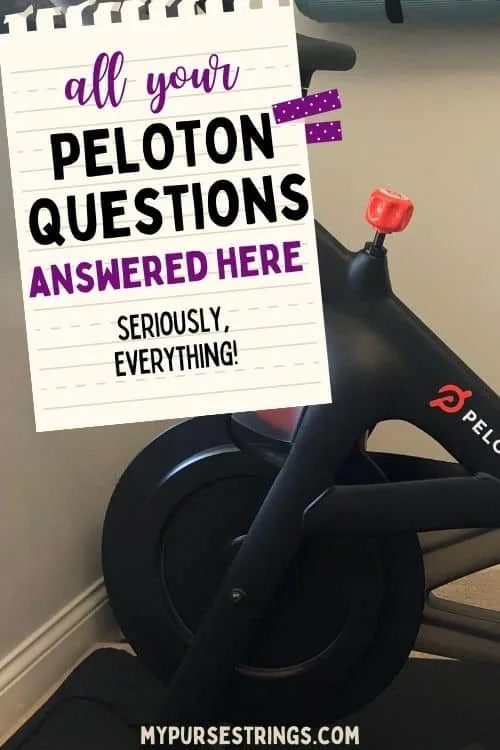 Related Peloton Blog Posts
Peloton Soundtrack Rides: The Complete List of TV, Movie & Broadway Musical Playlists
Treadmills to Use With the Peloton Tread
Popular Purged Peloton Classes
The Real Dogs of Peloton Instructors
Do you have any more questions? Let me know in the comments below.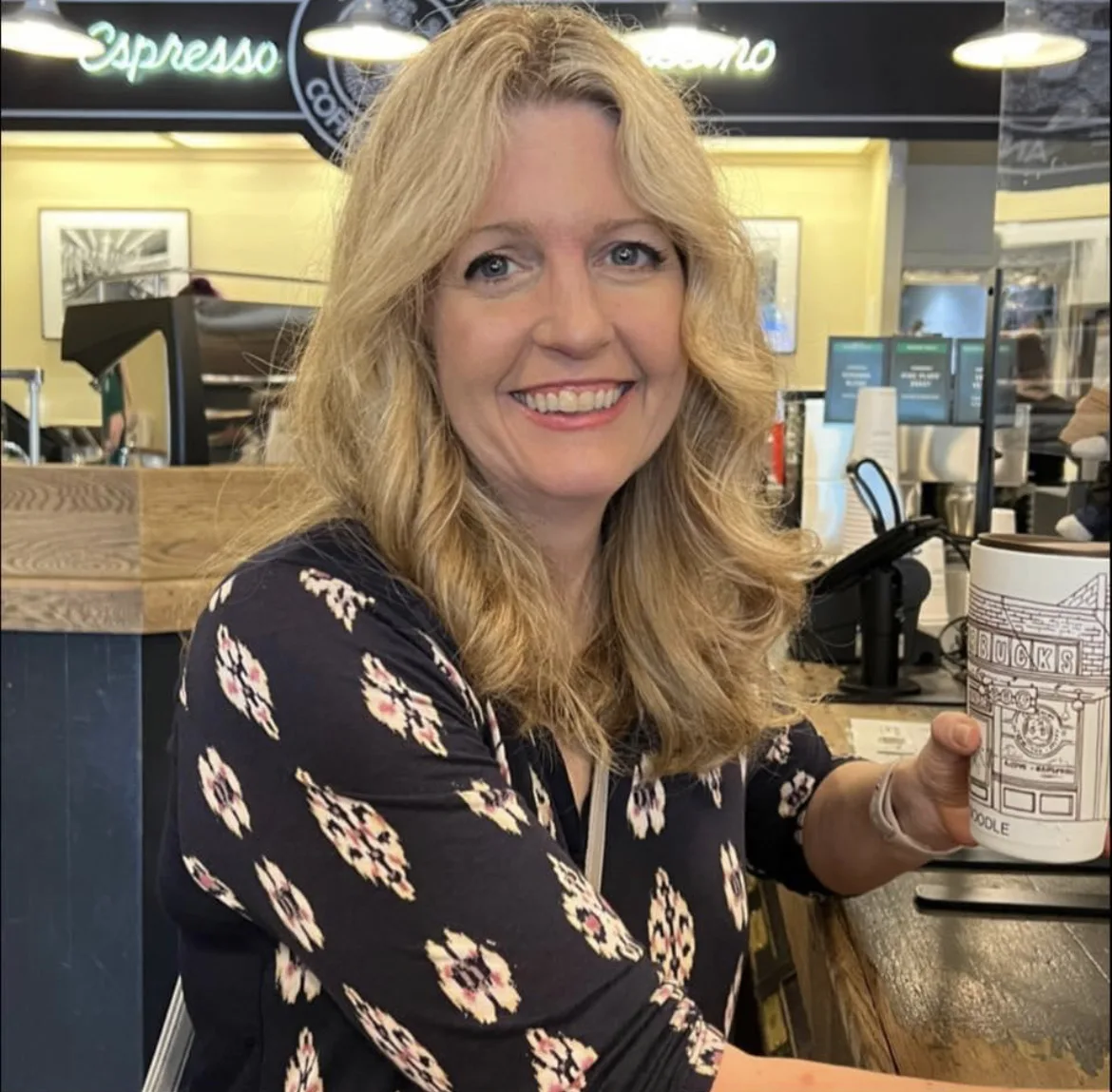 Michelle Platt is a former attorney and teacher who loves to do the research so you don't have to. She takes a deep dive into each topic and writes about her wellness journey here. She loves trying out new workouts and products to share with you. She is currently completing her personal training certification. This native New Yorker recently made the move to the suburbs of Minneapolis, where she lives with her husband, two kids, and two dogs.