If you've spent any time in a Peloton Facebook group, you've probably heard someone refer to themselves as a Peloton OG. It's a badge of honor for some. Many want to know if they qualify.
What exactly is an OG? An OG refers to an early-adopter, original member, old-school, aka, an "original gangster."
And what does it mean to be a Peloton OG? If you started riding your Peloton between 2014 and 2015, you're clearly an OG. If you started riding during the lockdown, sorry, you're clearly not an OG.
But if you're somewhere in between like me, here are some ways to figure out your OG status.
This post contains affiliate links. See my disclosure policy for more information.
Take a trip down the Peloton memory lane and see how many of these things you can remember.
How To Determine If You Are a Peloton OG (and a walk down memory lane)
1. Kickstarter
If you bought the bike on Kickstarter, you're definitely an OG.
Bonus points if you recognize one of Peloton's current strength and tread instructors here. Yep, she was a fitness model. Find out who else was a fitness model and discover some early careers of the Peloton instructors here in this article.
2. First Generation Bike
If you have the 1st Generation Bike (sold between 2014 and 2016), complete with white shoes, you're definitely an OG.
3. You bought your Peloton at its sole retail store
Peloton opened its first store at the Short Hills mall in New Jersey. This upscale location was an obvious choice. Another bonus was its proximity to their New York Studio on 23rd Street in Manhattan.
Now Peloton has now has close to 100 retail stores although some may be forced to close this year. Now, you can buy a Peloton on Amazon!
4. Free in-studio class passes
When you purchased your Peloton, you received 10 free in-studio passes to use at the New York studio.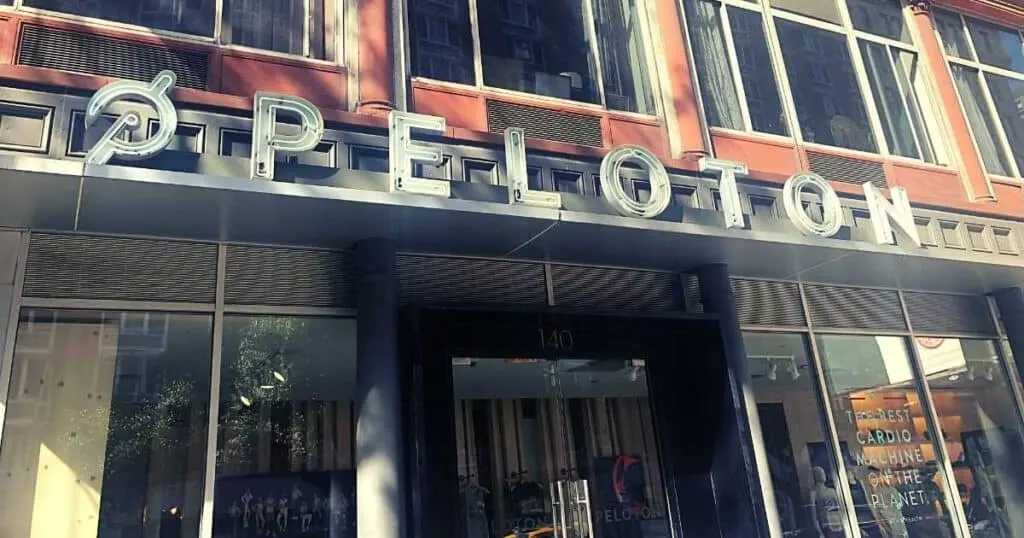 5. You didn't know how to pronounce Peloton
Don't laugh. You started riding your Peloton before they advertised and way before any of your friends knew what you were talking about. In fact, that's how and when this very blog got its start in 2016.
And yes, I mispronounced Peloton, thanks to my brother who had one first and introduced me to the company in his New York accent. Don't believe me? Watch this viral YouTube video I made back then.
6. The App
Perhaps, you started your Peloton journey like me, using the app on a regular non-Peloton spin bike. Hopefully, unlike me, you didn't delete all your rides. I don't know what I was thinking.
You saw the app's evolution from a free app, up to $19.99, and then down to $12.99, all the while as Peloton added more features.
7. Peloton classes only took place on the bike
In the beginning, Peloton was an indoor cycling platform only. They added some light weights and yoga. There was no treadmill, outdoor classes, or strength programs.
When I told people, I loved my Peloton, they would respond, they don't like spin classes. You don't even have to get on a bike today to enjoy Peloton's at-home workout program.
8. Your favorite Peloton Instructor no longer works at Peloton
You miss hearing your favorite quote, "chuck it in the f*** it bucket" or the "warrior rides." If you know which instructors I'm referring to, you're an OG.
9. You've seen the instructors' styles change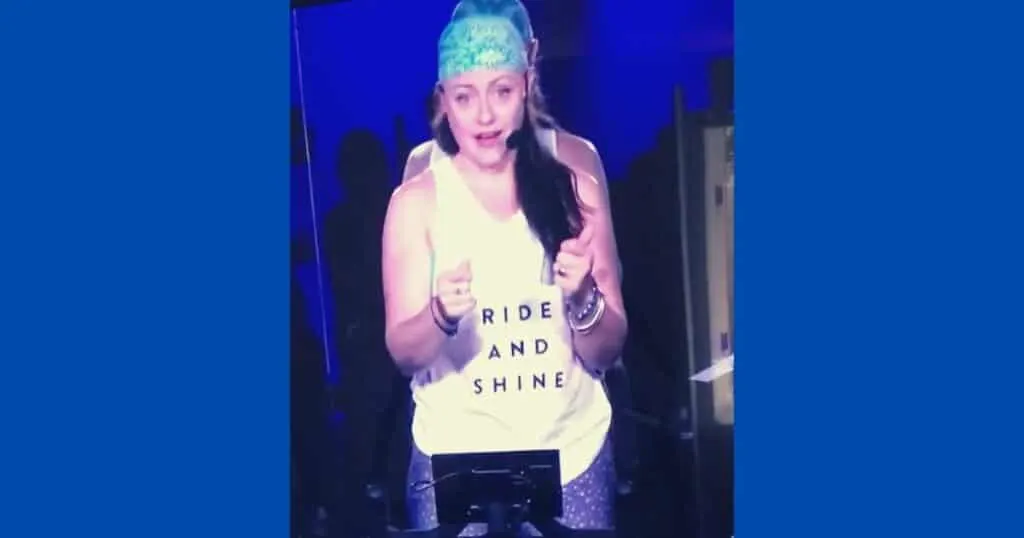 Christine D'Ercole wore a bandana every ride.
When you took Denis's (and Emma's) premier rides back in 2017, Denis had shorter hair, later a man bun, and then back to short. Tunde wasn't the first one to shock us with a haircut.
10. Instructor Names
You still call Hannah Corbin her former name: Hannah Marie Corbin or Jess King, Jessica King.
You refer to instructors by their initials: JSS (Jennifer Schreiber Sherman, STL (Stephen T. Little), CDE (Christine D'Ercole), or JJ (Jennifer Jacobs).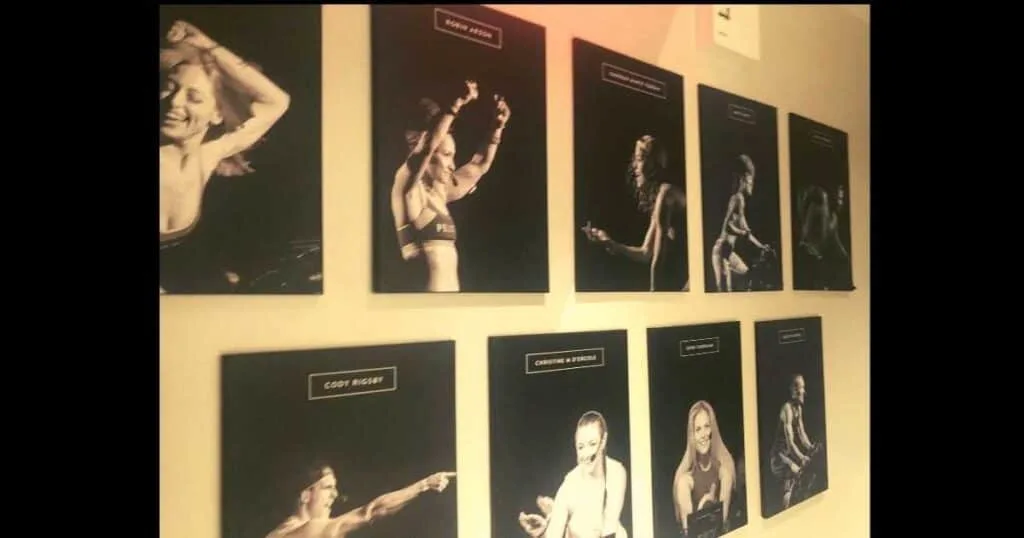 11. Century ride shirt
Do you remember when you earned a free Century shirt but had to pay for shipping? (Confession: I never ordered mine).
12. Shout-outs
You could get a shout-out during class just for showing up. It didn't have to be a birthday or milestone. And you didn't have to message the instructors beforehand on social media or put your milestone in your leaderboard name.
I got a shout-out on both my 100th ride and 100th yoga class with zero effort. Now, I could be competing with thousands of others celebrating a milestone or birthday. Proof in point, I haven't gotten a shout-out in years.
13. Bad Production Quality
There were no flashy outfits or multiple camera angles.
One of my favorite rides, The TV Theme Ride class, inspired by the real OG, the late Howard Godnick, reminded us of the low the production value, both visually and audibly. But it was great!
Unfortunately, most of these rides got purged. You can find a list of purged rides here.
14. The Official Peloton Facebook Group
When the group was small, instructors popped in to offer words of encouragement or to promote their classes. Most importantly, it was a supportive and nurturing environment.
15. Hashtags
You couldn't sort through hashtags on the leaderboard because they didn't exist. There was no #pelotonmoms #boocrew or #workingmomsofpeloton.
16. High Fives
And, you certainly couldn't give anyone (or receive) a high-five.
17. Search Feature
If you wanted to remember a ride, you needed to write it down or take a photo of your screen. In fact, one of the reasons I wrote a blog post listing fun rides was to make it easier to find specific classes.
18. Peloton Referrals
You got 2 months of a free membership for referring a friend. Now you get 6 referrals for boutique only (down from 12 last year).
19. Leaderboard stats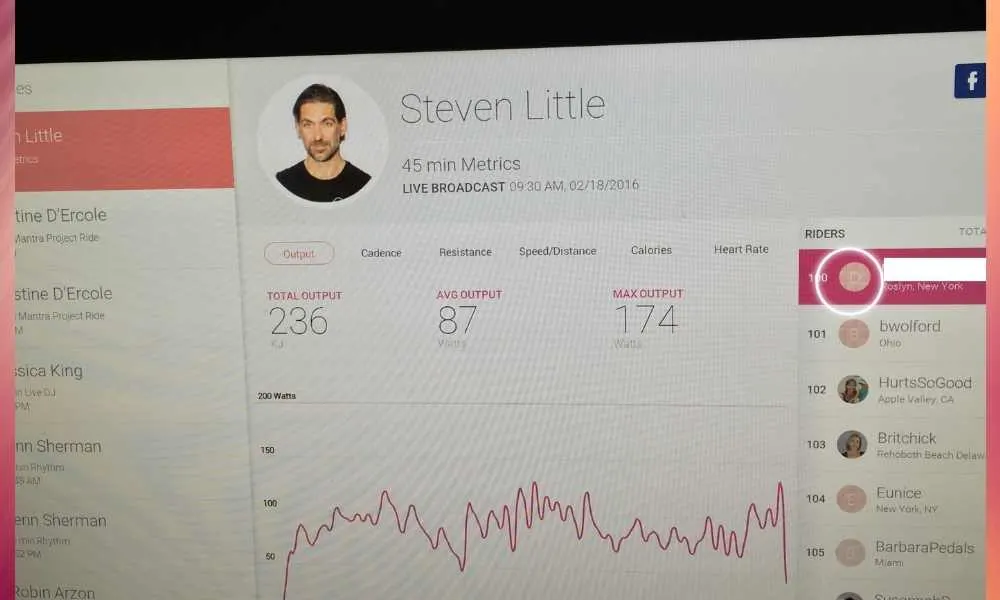 Check out my first ride with instructor STL, I came in number 100 on the leaderboard. I can't even come in 1,000 now.
20. Leaderboard Names
In the early days, you could choose whatever leaderboard name you wanted. The riders weren't too creative. Case in point, type in Eunice (as shown in the above image) and see how many pop up. And that's not even a very popular name.
21. Peloton Studio
You could go to a "walk-in" Peloton class, there were no security guards, and you could speak to the instructors afterward. This is also back when people didn't "accidentally" bump into the instructors outside the studio or follow them around the city.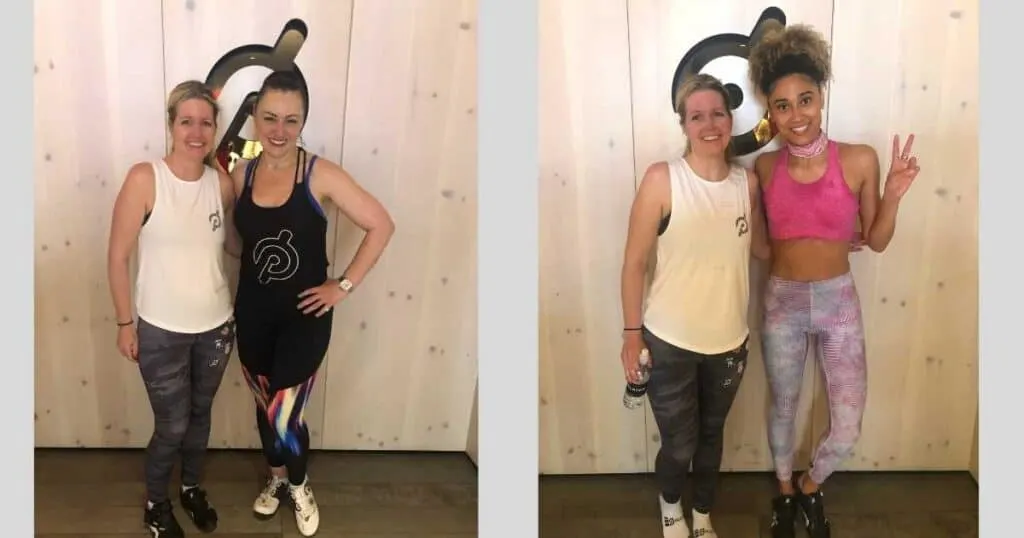 The Peloton Studio can only mean one place to you, New York. Now there are studios in London and they have instructors from Germany, Australia, and Spanish-speakers.
22. Non-Celebrity Status
We knew only as much about the instructors as Peloton or the instructors told us. And while a few do a good job at maintaining privacy, we know a lot about the instructors.
Follow the instructors on social media and you'll learn a lot about them, their friends, and even their pets. And look how many instructors have major brand deals now as ambassadors.
23. Long rides
I'm still not used to taking warm-up or cool-down rides. In the early days, most rides were 45 minutes. This was before you had the ability to stack classes. This is often a request of many riders who prefer longer classes that mimic in-studio classes.
Final Thoughts
Whether you've been a Peloton member for a month, a year, or just watching from the sidelines, we've all seen changes both good and bad through the years.
I started with Peloton back in 2016. When I launched this website, there were very few people if any blogging about Peloton. Now, you can order accessories and the bike on Amazon.
What would you like to learn more about? What feature do you love most? Which one do you wish they would add?
Let me know in the comments below and share this post with all the Peloton OGs in your life.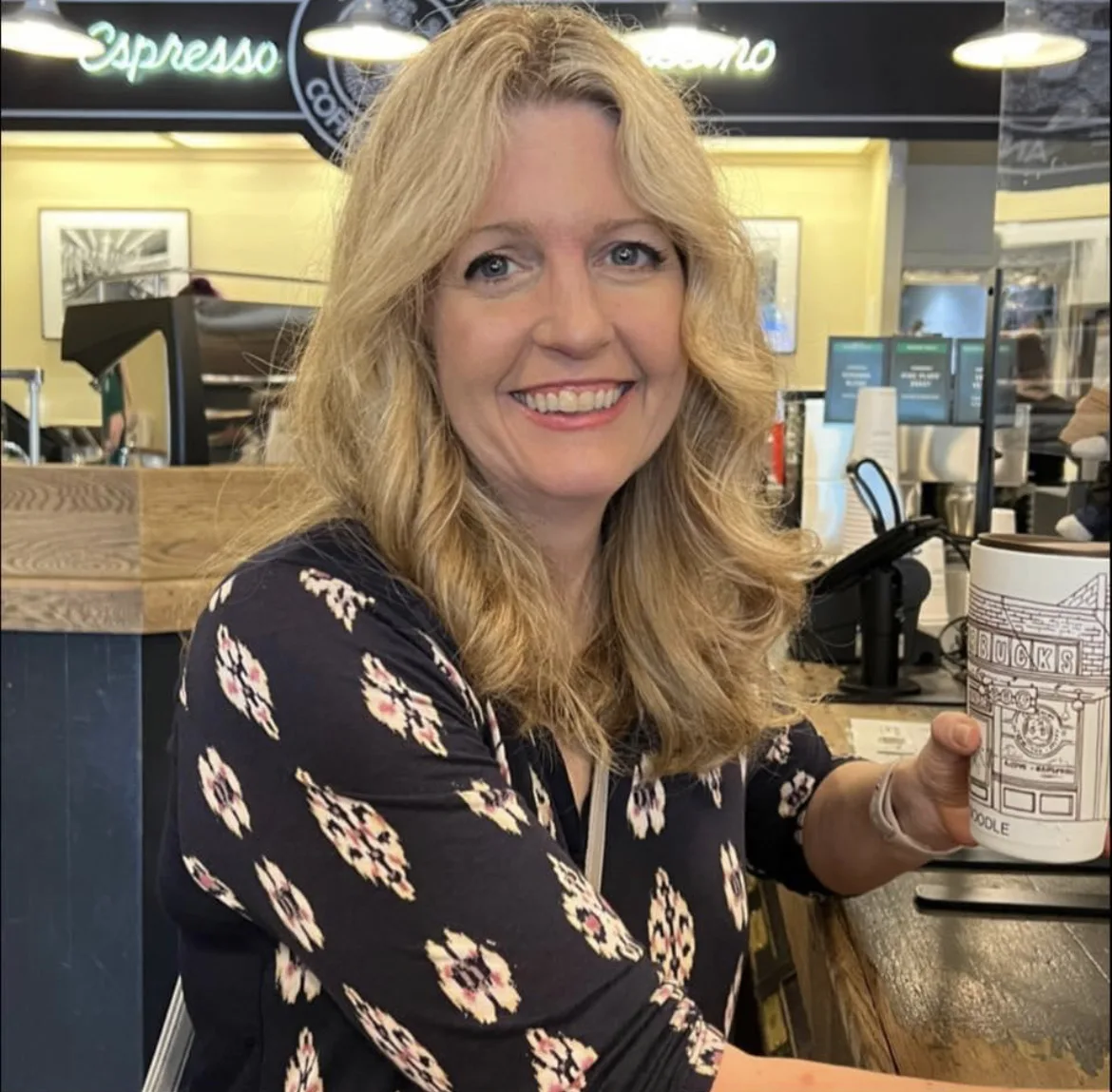 Michelle Platt is a former attorney and teacher who loves to do the research so you don't have to. She takes a deep dive into each topic and writes about her wellness journey here. She loves trying out new workouts and products to share with you. She is currently completing her personal training certification. This native New Yorker recently made the move to the suburbs of Minneapolis, where she lives with her husband, two kids, and two dogs.