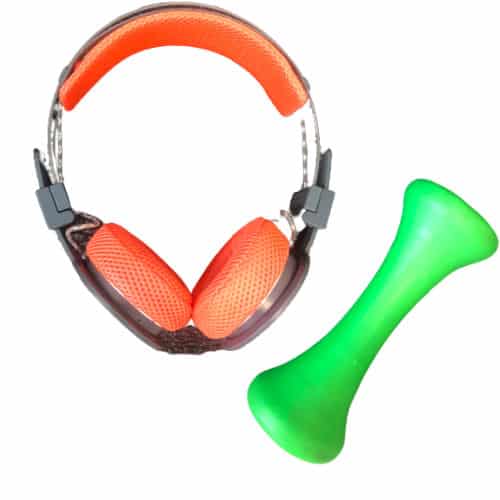 Congratulations. You're joining the Peloton family. If you're new to Peloton, you may be overwhelmed with which accessories you actually need, and which you can hold off on buying.
If you go onto the Official Peloton Member Facebook Page, you'll see this question asked hundreds of times. Let's simplify things, Peloton friends.
This post contains affiliate links. See my disclosure policy for more information.
Check out my free downloadable Peloton class lists, featuring the most fun theme rides and fan favorites at the end of this post! You can access this and all of my other checklists and files in my Resource Library.
Which Accessories Should I Buy From Peloton Directly?
Peloton sells its own branded accessories. It's really a judgment call. But for many reasons as you'll read below, I think you're best off ordering most if not all of the accessories separately.
Reasons to Buy Accessories From Peloton Directly:
It's easier to just order "The Works" (Peloton's name for its accessories package) and you don't want to have to do the research for alternatives. But remember, that's why I'm here, to do the research for you.
You want branded merchandise. That's fair but there's plenty of branded merchandise that you can spend your money on in the boutique.
You don't want to void your warranty. You will not void your warranty by wearing different shoes or changing out the pedals.
If you decide to order the Peloton Bike or Tread, feel free to use my referral code GCSRDR to receive up to $100 towards Bike or Tread accessories. Note: this code must be used at the time of order. You must use the entire credit at one time.
Reasons to Not Buy Your Accessories from Peloton Directly:
Most people don't realize that you likely will not receive your bike and the accessories at the same time. They are separate shipments. While many luck out, there are plenty of people who wait for a week or more for their shoes, heart rate monitor, etc.
Just because the accessories say the name Peloton on it, doesn't mean it's better quality or comfort. Search the Official Peloton Member Page and see how many people complain about the shoes.
You can often get better quality accessories for cheaper prices elsewhere.
Trust me, when your bike arrives, you want to be ready to ride! So, save yourself the aggravation and order these must-have accessories items now. You can also shop this curated list in the My Purse Strings Amazon Shop.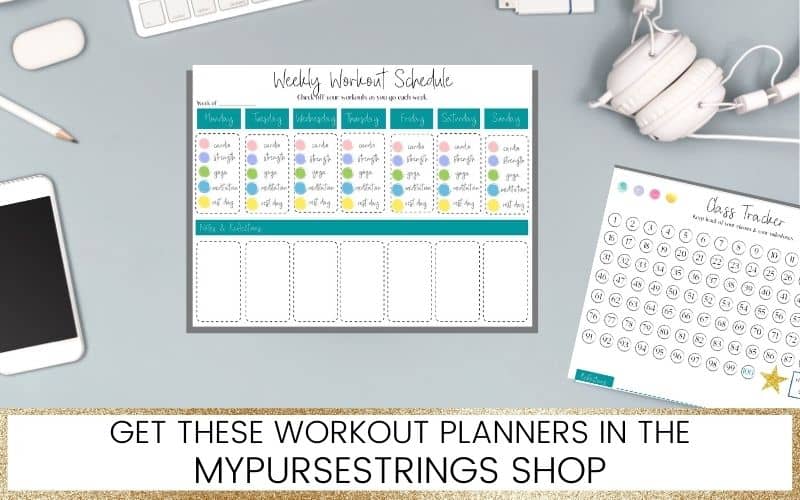 The Must-Have Accessories You'll Want to Have on Day 1 of your Peloton Journey:
1. Water bottle
Water is an absolute necessity when you ride. While Peloton branded glass bottles or Swell bottles look pretty, you'll want no-fuss easy access squirt or pour bottles like this one . The last thing you want to deal with during a challenging ride is struggling to open a screw cap.
If you're taking a ride any longer than 30 minutes, prepare two bottles of water.
As part of my routine, I always pop in half of a Nuun Sports tablet, which contains natural electrolytes. I know I don't drink enough water during the day and these tablets help me to stay hydrated and taste great! My whole family drinks them now and I have their entire selection (sports, vitamins, and rest) set up to automatically ship to me via Amazon's Subscribe and Save.
2. Shoes
When you clip your shoes into pedals, those pedals are called clipless. Confusing, I know.
Don't be afraid to clip in from day 1 of riding. Otherwise, you're doing yourself and your workouts a disservice. Not only does clipping in give you more stability, but it provides you with a safer workout, helps to ensure proper form, and improves your overall performance.
There's definitely a learning curve to unclipping. In fact, you'll see many riders leave their shoes attached to the Peloton pedals. While this sounds like a smart plan, it's less than ideal if you're sharing your bike with other family members. Yes, you will learn to unclip but you may also want to consider some alternatives.
Should You Buy Peloton Shoes?
Peloton's pedals accommodate shoes Look Delta cleats. Their shoes have red triangles on the soles with three holes.
Buying Peloton shoes is easy. You buy the bike, you buy the shoes, the delivery people set up your bike and you're ready to go. But there are some reasons that you may not want to use Peloton's shoes:
They're just not comfortable for your feet.
Your feet are too big or too small. Peloton shoes range in size from a Woman's Size 5 to a 12, and Men's sizes 7 to 13 1/2.
You're buying several pairs of shoes and you can find Look Delta compatible shoes for less.
You or a family member already own SPD shoes.
You're not the only one who will use the bike, i.e., kids or guests, and you want to accommodate street shoes.
SPDs are generally easier to unclip from the bike.
Should you use SPD shoes instead?
There are many reasons to switch out your Peloton pedals for SPD pedals (you can ask your delivery people to do this when assembling the bike):
You already own SPD shoes from your road bike or previous spin classes
You started using the app with a non-Peloton bike and had SPD pedals
You prefer the ease of unclipping from SPD pedals
You prefer walking around in SPD cleats which sit flatter on the floor
Peloton shoes are not always the most durable or comfortable
I have Shimano SPD shoes similar to these.
Which Pedals are Best on a Peloton Bike?
Ask yourself: are you sharing your bike with anyone in your household or guests, even on occasion?
If so, here are your options:
If you're changing out your pedals, you'll want this wrench.
3. Weights
When Peloton first started and I tried out the app, it really was exclusively spin classes. Sometimes you had a weights section but that was it. Now, you can get a full-body workout on and off the bike with strength classes and cardio classes. You're going to want a set of weights.
If using weights on the bike aren't your thing, you can filter through classes that do not have a weights section.
Personally, I like classes that incorporate weights. Plus, I'm really enjoying the 10-minute toning arms classes (not pedaling).
You can order weights directly from Peloton but they're nothing special and you can find weights cheaper elsewhere.
What size weights should you use with Peloton?
Depending on your fitness level, you'll need to determine which size weights to buy. Just starting out? You can use your body weight and no weights at all.
The Peloton Works package comes with 1, 2, and 3-pound weights. I purchased this set of neoprene weights from Amazon which comes with 2, 3, and 5-pound weights. I've had them for years and they've really held up.
My go-to is the 3-pound weights. (I use the 5-pound weights for more strength training classes, along with 10, 12, and 15-pound weights).
Peloton just added resistance band strength workouts. Get them now before they sell out! Make sure your set has handles.
They also added bootcamp classes specifically tailored to the bike. You'll need moderate and heavy weights, a minimum of 15 pounds. This Bowflex all-in-one weight set has it all.
4. Heart Rate Monitor
You'll want a heart rate monitor to more accurately track your calorie burn.
While some people have no issues with the Peloton chest strap heart rate monitor (I had it and was happy until I lost it), if you search the Peloton page, you will see that after time, most people wind up switching to another brand.
I have the Scosche arm strap heart rate monitor and highly recommend it, as do most riders on the Peloton Page. It's easy to connect to the bike and it charges quickly.
Scosche 25% Off Sitewide Coupon – Take 25% Off on Sitewide excluding already marked down items by entering Coupon Code: SCOSCHE25 at Scosche.com! Offers cannot be combined. Order NOW!
In the early days of the Peloton Digital App, you were unable to connect your heart rate monitor directly to the app, but an upgrade a couple of years ago changed all that. If you're interested in seeing all the changes over the years to the Peloton App, check out this blog post under the header "updates".
Can I use an Apple Watch as a Heart Rate Monitor?
Yes and no. On its own, you cannot sync an Apple Watch to the display on the bike or app as it's not ANT. However, there are some workarounds, i.e., apps you can try.
That said, I love my Apple Watch and use it for everything, just not as a heart rate monitor.
On the occasion I've forgotten to charge my heart rate monitor or left it home when traveling, I've used the Blueheart app. Some people like it but I find it frustrating to use and connect (maybe it's the model of my watch). My advice: get a separate heart rate monitor.
5. Mat
You'll sweat, you'll spill water, you'll want a mat. Plus, the mat adds a bit more stability for you and protection for your floors.
Again, you do not need to buy your mat from Peloton. I have this mat and it's worked out great.
If you're on carpet, you'll want to purchase a piece of plywood 3/4 inch thick. I went to Home Depot and had it cut down to size. Depending on the plushness of your carpet, you can really feel the difference.
6. Fan
I'm actually not a big sweater. Instead, I'm one of those red the face, ready to pass out, kind of people. Yet, I cannot exercise without a fan.
I have a fan on the desk next to me. I also open the window real wide. In the event I forget to turn on my fan, I'm texting everyone in my house on my Apple Watch to "come here NOW!"
But recently, I purchased this smart plug and connected it to Alexa. Now, I simply ask Alexa to turn on my fan. Problem solved.
I also just ordered this fan. Not only does it blow directly on you but it also comes equipped with colorful lights. A party for your Peloton.
7. Towel
Handlebars get slippery as you sweat. This ingenious spin towel is very popular and custom fits the Peloton handlebars (it's currently unavailable on Amazon but you can order it directly from the company). Use code PLATT10 for a 10-percent discount.
8. Cleaner
I use this all-natural spray after my rides to clean the bike and these electronic wipes for the screen. I clean the screen only as needed.
Either way, you don't want to use harsh chemicals as they can remove the paint. Many also use a Norwex enviro-cloth with some water as it also naturally disinfects.
9. Bluetooth Headphones
If you have kids around or don't have a door to close for privacy, you may want to invest in wireless headphones. Peloton sells wired headphones but you don't want a wire dangling in front of you.
In my former house, I had my bike in the bedroom and often worked out early, while my husband slept. I've had these wireless Bluetooth headphones for years. Peloton used to sell them. The best thing about them is you can throw the headpiece and the ear cushions in the wash whenever they get overly sweaty.
Now, I have a designated room to work out and shut the door so I don't use headphones often. If you have young kids, and like loud music with profanity, you may want to throw some headphones on sometimes. I'm sort of obsessed with my Apple Air Pods lately. I know some have trouble connecting them to their bikes but as long as I disconnect Bluetooth to my phone, it works.
Shop for all of these Peloton Must-Have Essential Accessories here in the My Purse Strings Amazon Shop.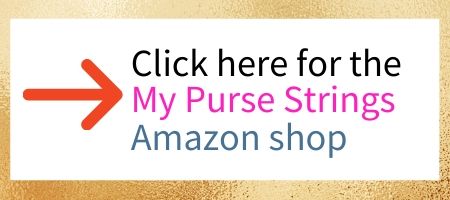 Organize your Accessories
Need a handy place to put all your accessories? Check out this home gym organizer that holds dumbbells, shoes, a water bottle, wipes, heart rate monitors, resistance bands, yoga blocks and more!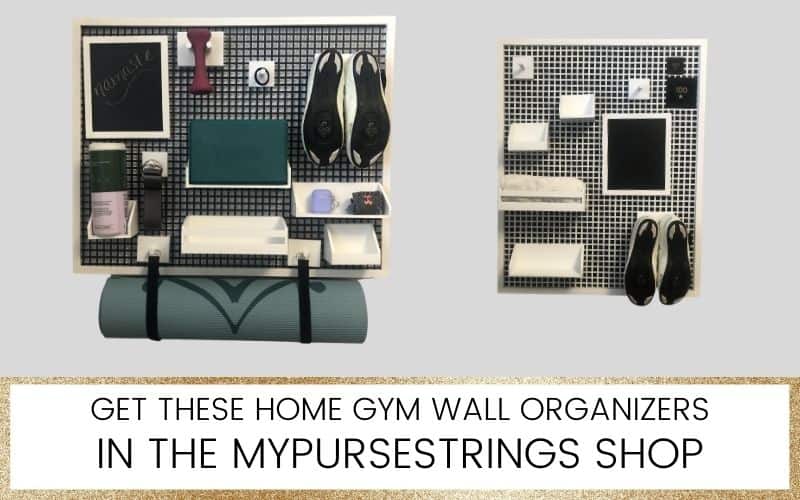 You can find this Peloton-inspired storage rack and other related products in the mypursestrings shop.
Final Thoughts
Of course, the longer you ride a Peloton, the more fun accessories you'll want. But to get started, these are really the essential items you'll need.
And, while you're waiting for your Peloton to get delivered, here are some things you can do to get ready.
Many beginners will buy padded shorts or even a padded seat. I too, remember the initial discomfort. But, this too shall pass. For most riders, after consistent riding, your body becomes accustomed to the seat.
I say give it a try without the padding. You'll be happy to have saved the money and you can put it this towards some items in the Peloton boutique or buy some fun, optional Peloton accessories.
Be sure to sign up for the Friday Favorites newsletter to get access to all my free downloads, favorite Peloton rides of the week, and the newest Peloton blog posts.
Plus, get exclusive discounts to the mypursestrings shop.
Related Peloton Posts:
10 Tips to Help You Select A Peloton Leaderboard Name
Peloton Bootcamp Classes for the Bike: Everything You Need to Know
The Best Spin Bikes to Use with the Peloton App
Peloton Soundtracks Playlist Rides
The Most Fun and Favorite Peloton Theme Rides
The Best Treadmills to Use with the Peloton Digital App