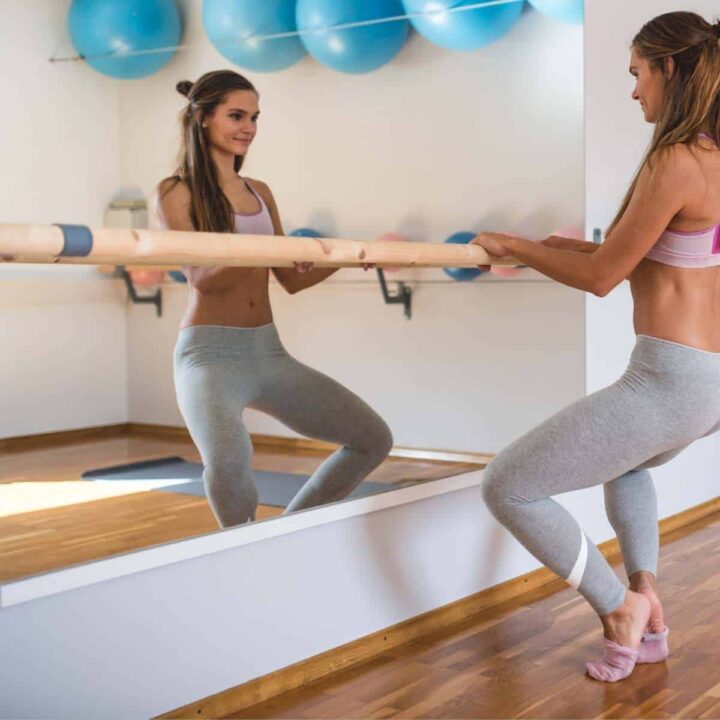 In September 2020, Peloton not only introduced resistance band classes and bike bootcamp, but also barre classes.
This post contains affiliate links. See my disclosure policy for more information.
Barre classes have been one of the most requested classes for Peloton, along with rowing classes which Peloton has mostly denied, or at least not confirmed, the rumors. (Some people have used the Peloton app with their own rowing machines.
Check out my free downloadable Peloton class lists, featuring the most fun theme rides and fan favorites at the end of this post! You can access this and all of my other checklists and files in my Resource Library.
What is Barre?
Barre classes are inspired by ballet, Pilates, and yoga. Not only do you get a full-body strength workout but it also improves flexibility.
Peloton Barre vs. Peloton Mat Pilates
While some pilates classes make use of a machine called a reformer, Peloton offers only mat pilates. Pilates focuses on the spine and a strong core.
Barre focuses more on ballet movements, like sidekicks and plies, and isometric movements.
Peloton Yoga vs. Peloton Pilates
Yoga classes focus on the breath in each movement. There are many types of yoga.
Like yoga, Pilates helps with flexibility but uses smaller movements and range of motion of the body.
Which Instructors are Teaching the Peloton Barre Classes?
With so many former professional dancers teaching at Peloton, it clearly makes sense to add barre workouts to the Peloton schedule.
Currently, Ally Love and Hannah Corbin teach the barre classes.
What to Expect in a Peloton Barre Class
Barre classes offer a full-body workout. Some of the Peloton classes focus primarily on the lower body, others core, and some upper body.
The warm-ups remind me of old-school aerobics with lots of knee lifts and taps. Throughout the class, expect to do some leg work and core exercises, along with some useful stretching.
Overall, the classes definitely help you with balance and stability. You definitely shake a bit and feel the stretch when asked to hold a pose or to make small movements.
Classes usually end with yoga-inspired moves like child's pose.
Where Can You Find the Barre Classes?
They're listed under strength in the app. Start with the 10-minute Intro to Barre with Hannah Corbin. You can bookmark it here.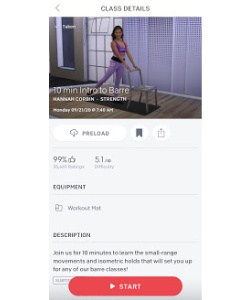 How Many Barre Classes Are on the Peloton App?
Peloton just added more barre classes in the spring of 2021, bringing the total to more than fifty.
Peloton plans to add more throughout the year.
Duration of the Barre Classes
There are 5-minutes warm-up classes and 5-minute cool-downs. Classes range from 10 to 45-minutes.
The Best Way to Stream Peloton Barre Classes
You can find the barre classes on your Peloton bike or Tread. If you have the Bike Plus, your screen swivels, and I think that's the easiest way to take a class.
I used to use the Peloton App on my Roku. Then I got The Pivot, which enables you to swivel your bike's touchscreen around 360 degrees. I exclusively use this method now.
Get 10 percent off your Pivot order with this link. Use promo code MYPURSESTRINGS10. They also manufacture the SpinTray which turns your Peloton (or other spin bikes) into a spin bike desk.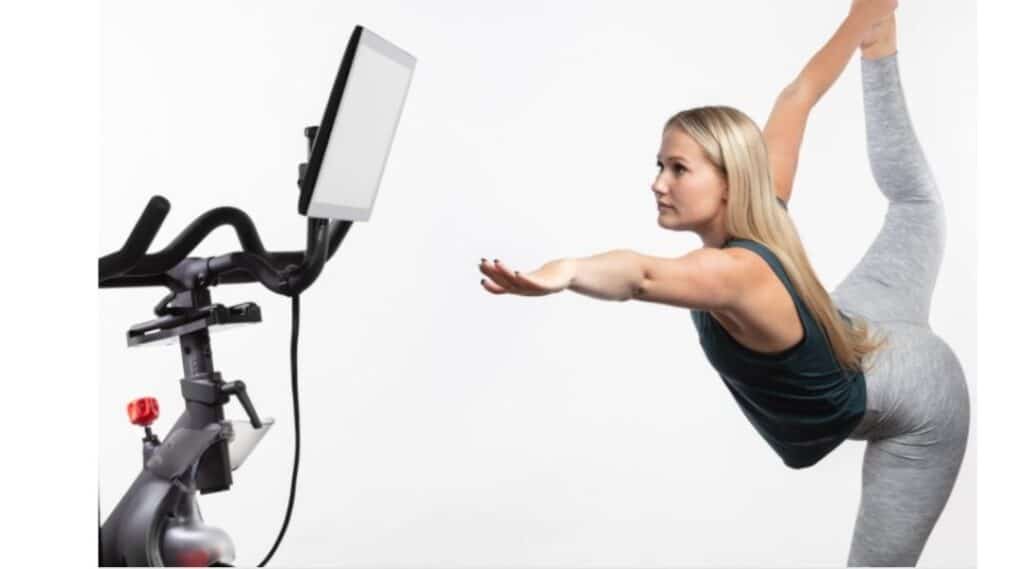 I also installed a mirror on my wall which helps with form.
Hannah Corbin likes to use her phone but admits you need to move it around often when doing different poses or positions.
What Equipment Do You Need for a Peloton Barre Class?
If you're new to Peloton, you may want to check out this post on must-have accessories.
Bar
You do not need a bar. You can use a chair or table during the workouts. Hannah says she uses her kitchen counter. I've used the handlebars or saddle of my Peloton for support.
If you have a designated home gym space, you can install a bar. Or, this Booty Kicker bar has a huge fan following and folds up for storage.
Weights
Most classes require no weight at all other than your own body weight. Some classes use light weights, specifically 2 to 3-pound weights. You probably have a set from either the Peloton Bike or Tread.
This is the set I have which includes 2, 3, and 5-pound weights, or you can purchase an adjustable weight set.
With so many people now working out at home, weights can be tricky to find in stock. If you have a Dick's Sporting Goods near you, they often have weights like these available for curbside pickup.
Mat
Any yoga mat will do. You'll want one thick enough to provide some cushioning for your knees.
Shop for all of these Peloton Must-Have Essential Accessories here in the My Purse Strings Amazon Shop.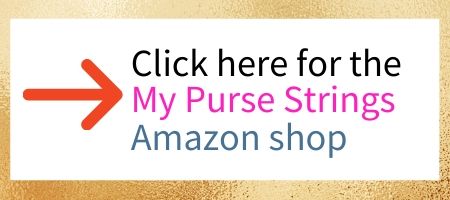 What to Wear for a Peloton Barre Class
Wear your regular workout clothes, something comfy as you'll do a lot of bends and quicks. I do barre barefoot but you can wear barre socks (sold on the Peloton Boutique website) or any socks with rubber grips on the bottom. Some people even wear the socks that you get from kids' jump playspaces like Skyzone Trampoline Park.
Peloton Barre Recovery: Stretch
After your class, you may feel sore after all these small movements. I especially feel it in my glutes and hips. This is my tight area as I have piriformis syndrome.
You'll want to stretch:
I also find that a foam rolling class works wonders. Hannah Corbin coincidentally teaches most of those classes.
You can buy foam rollers with ridged trigger points or without ridges. This is a good starter one and if you're not sure which size to get, get the biggest one.
If you want to find all the foam rolling classes, check out my Free Resource Library with class lists. You'll also receive my Friday Favorites newsletter with all my favorite classes, products, and other finds of the week.
Organizing Your Barre Equipment
You don't need much for barre, maybe a mat, some weights, and a water bottle. Here's an easy way to neatly display and store all your Peloton accessories.
You can find this Peloton-inspired storage rack and other related products in the mypursestrings shop.
Pin for later!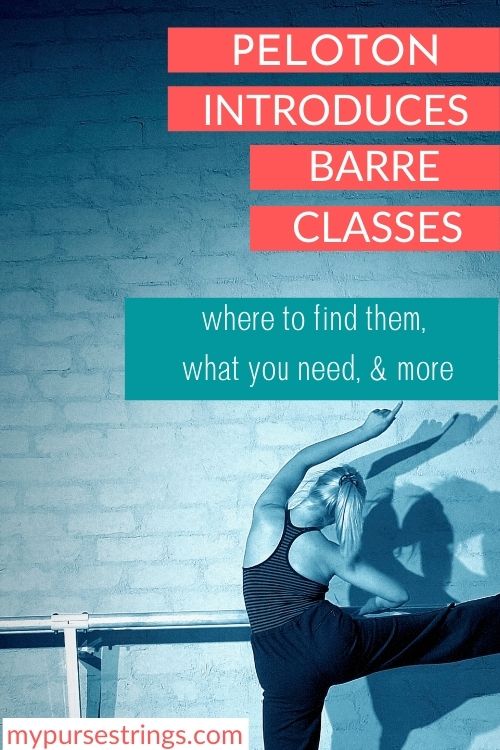 Final Thoughts
Personally, I'm happy that Peloton added barre and I they give them a fair chance. I'm trying to give my body a break from so much intense cardio and believe that adding more fluid classes like yoga and barre benefits me overall.
Since the classes are pretty short, I prefer to do take one before a spin class or run to warm up beforehand.
Have you taken a Peloton barre class yet? What are your thoughts? How did they compare to other barre classes you may have taken elsewhere?
Check out this blog post for Peloton tips!
And, be sure to sign up for the Friday Favorites newsletter to get access to all my free downloads, favorite Peloton rides of the week, and the newest Peloton blog posts.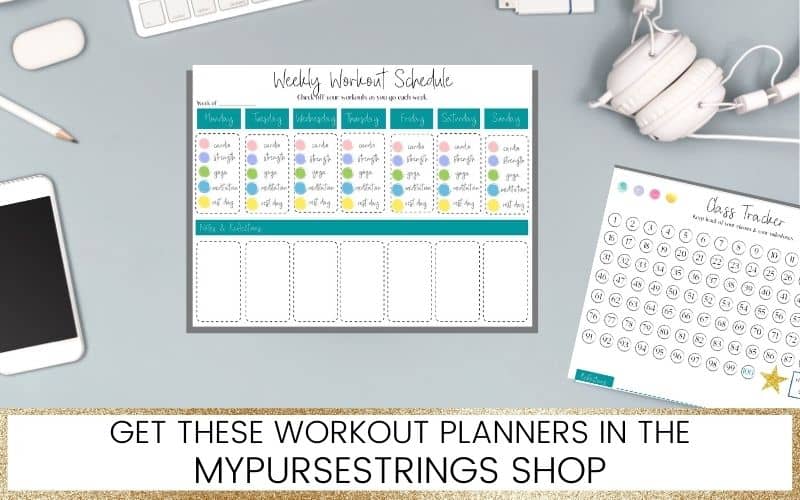 RELATED PELOTON POSTS:
The Best Spin Bikes to Use with the Peloton App
15 Ways to Keep Your Peloton Streak Going
Peloton Soundtracks Playlist Rides
The Most Fun and Favorite Peloton Theme Rides
The Best Treadmills to Use with the Peloton Digital App