Amazon's Prime Day starts Tuesday, July 11th and continues through July 12, 2022.
I've done the research so you don't have to in order to curate this list.
This post contains affiliate links. See my disclosure policy for more information. Some products were gifted to me but all opinions are my own.
Amazon Storefront @mypursestrings
Note: Some of these Prime Day Deals are time-sensitive and as always, prices and availability are subject to change.
To make it even easier this year, check out all the deals in my Prime Day section of my Amazon Storefront and follow me on Amazon Live where I'll update throughout the day. Not all deals can be added to the Shop so you'll want to read this post in its entirety.
Get a 30-day free membership to Amazon Prime here.
Instagram Giveaway
Amazon has partnered with me this year and I'm giving away TWO $500 Amazon Gift Cards. The instructions are in my Instagram Feed and Stories so be sure to follow me there.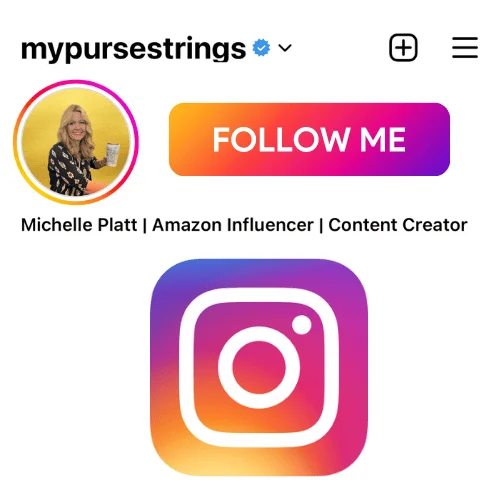 Tips and Tricks to Getting the Best Deal on Amazon Prime Day
When you see a product you want on Amazon, click on "Watch Deal" so you don't miss out. If you do this on your phone, you'll get an alert when the deal has begun. I missed out on a couple of deals last year because I didn't set this up on my mobile device.
Amazon staggers out the Amazon Prime Day items. While some of them stick around for a while, even the full 48 hours, others last for a short time. Blink and they are gone!
Curated Lists: Home, Beauty, and Health & Wellness
If you want to just jump ahead and shop my Amazon Storefront, you can find my curated lists here:
Instant Pots & Air Fryers
The Instant Pot
I'm a huge fan of both my Instant Pot and Air Fryer. Rather than buying two appliances to clutter up your kitchen, Instant Pot now offers this two-in-one Instant Pot/ Air Fryer combo.
For the last few years, the Instant Pot has been one of the hot deals. In fact, I purchased this exact one a few years ago.
I know many people who have missed the deal and tried to find a similar one throughout the year. Trust me, today is the day to buy it. It's a huge savings.
Even if you miss out on the deal, this is still one of my most favorite purchases ever.
If you just want the Instant Pot, this is the one I have.
My Instant Pot now has a permanent residence on my kitchen counter. The Instant Pot makes the best hard-boiled eggs and poached eggs–you will want to check out an accessory kit. post below.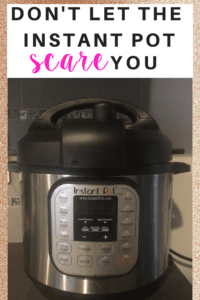 Air Fryer
I already mentioned the combo above, but if you don't have an air fryer, I highly recommend getting one. I use it at least five times per week, way more than my Instant Pot.
I roast all sorts of vegetables, heat up veggie burgers and chicken fingers, and pierogies. We've even made air-fried donuts and fried pickles. It's so much healthier than actually frying anything.
An air fryer is basically a mini-convection oven. It takes just minutes to cook your food and you can throw the basket right into your dishwasher.
This is the one I have and use it so much I leave it out on my countertop.
You can even dehydrate fruits and vegetables. We make dried mango, apple chips, and kale chips.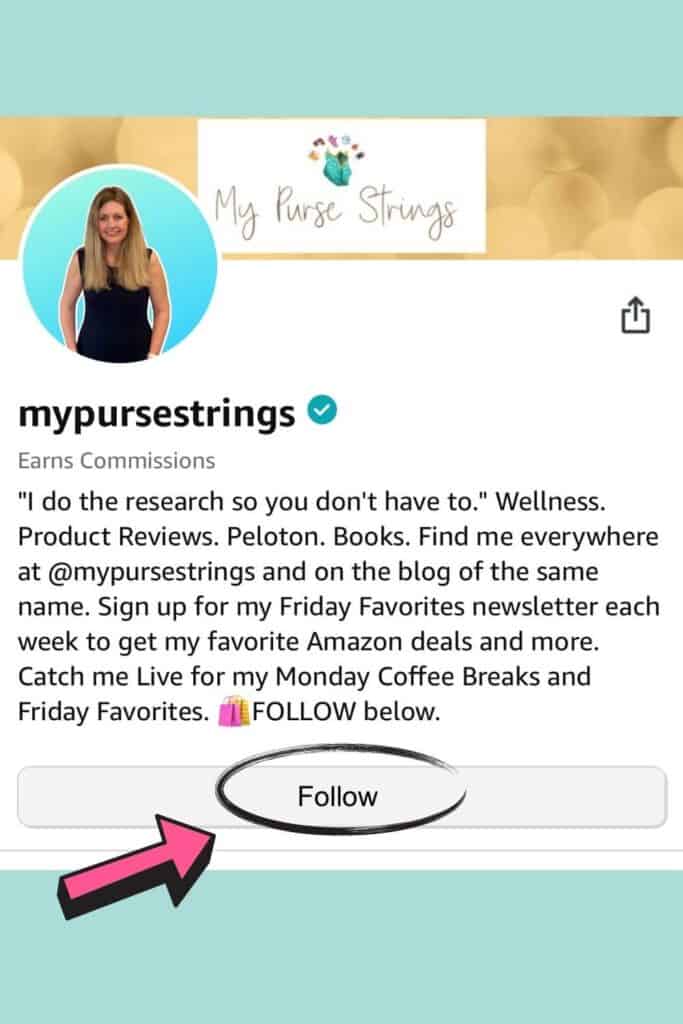 Click here to follow me on Amazon Live. I stream 2-3x per week. Stop in to say hi. I often have exclusive promo codes and giveaways. You can learn more about Amazon Live here.
Tineco Mop
This may be the best thing I bought all year. It mops and vacuums at the same time and has a self-cleaning mode. I have the S3 but if I had to buy it again, I would get the S5.
Headphones
Also, check out these Bose headphones. I mention them in this blog post. My husband's had them for years and it's one of his favorite things.
Personally, I love the OpenRun bone conduction headphones by Shokz. They allow you to hear the outside world without compromising sound and they're super lightweight. And I still use my AirPods every day.
Kindles
Besides the Instant Pot, one of the best things I've purchased on Prime Day is my Kindle Paperwhite now waterproof!
If I were buying a new Kindle right now, this is the one I would get. Not only is the Oasis waterproof but it also feels more like a book as you turn the pages. Plus, it has a larger screen and charges quicker than the Paperwhite.
And, you can read in the bath or at the pool or beach.
Before buying the Paperwhite, I had a Fire but could not read with the glare from the sun. This Kindle goes everywhere with me.
If you have an older model that you would like to trade-in, Amazon does offer a trade-in program, which can save you 20% on a new Kindle E-reader (limit 1 per customer) + get an Amazon.com Gift Card equal to an appraised value of your old device. My current Kindle would get me a $25 gift card.
Kids Fire Edition
My kids both have Kindle Fires. Is it as good as an iPad? For games, no, in my opinion. But it gives your child access to tons of age-appropriate games an extensive library of age-appropriate books. I recommended buying the models with built-in extra storage. Otherwise, you'll be purchasing a storage card in the future.
I love the Kindle's no questions asked warranty. I already used the two-year worry-free warranty and got a free replacement.

For more about the Kindle Fires Kids Edition, check out my post below.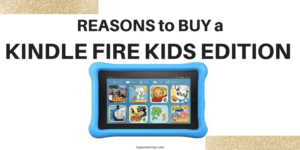 Amazon Echos
Echo Show
I've never seen a better deal on the Echo Dot. With kids home now more than ever, they need lots of reminders. My kids use their Echo Show every day.
My daughter even uses hers to watch Netflix's "Stranger Things."
Tip: you can also use the Echo Dot as an intercom system. Just ask Alexa to "drop in."


Home Electronics
eero Mesh Router
Ever since we bought this eero mesh router, we've had zero internet problems. We tried the Google Nest but this was better. If you think your internet's been spotty lately, this should help.
Ring Doorbell
This hard-wired Ring video doorbell is a best-seller on Amazon and it's a great deal today!
Blink
I don't know why we waited so long to get an outdoor camera. This 2-pack Blink camera is a great deal on Prime Day. We have one outside our front door and garage. Not only do you get notifications, you can playback videos throughout the day.
"Cord-Cutting": Get Rid of Cable
If you've been thinking of getting rid of cable, there's no better time than now.
We cut the cord more than seven years ago and haven't looked back.
But you need the proper equipment:
Fire Stick
My house gets access to my non-cable shows through the Roku device and these Kindle Fire Sticks. Simply, stick these into your television, download the apps you need, and voila, goodbye, cable.
This one is voice-activated.
To find out more about my experience as a cord cutter, more about why we got rid of cable.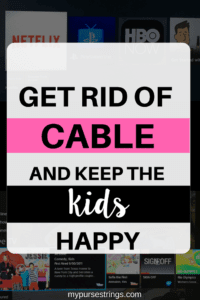 Health and Wellness
Orgain Protein Powder
My favorite protein powder is on sale. We also love the kids version.
I bought a portable blender that I'm obsessed with, basically a knock-off BlendJet. You can find this one on sale today.
Speaker of protein drinks, this is my go-to frother. And yes, you can use it for so much more than mixing protein powder. Check out some of the ways I use my frother.
Resistance Bands
I've had resistance bands for years but now that Peloton has classes specifically designed to use band for strength training, I'm using them more than ever. Check out this blog post about other accessories you'll want to use if you use the Peloton app, bike, or Tread.
TRX
We got TRX last year. This is a great price plus there's a coupon for an extra 30-percent off.
Peloton Bike
The Peloton Bike is on Prime Day. This includes both the Original Bike and the Bike Plus.
This Echelon Smart bike is on also on sale for Prime Day.
Check out my spin bike reviews here.
Peloton Guide
I love the Peloton Guide for strength training. You can read my full review here. While you do need a Peloton membership, you don't need Peloton equipment. And, you can stream almost all of Peloton's classes.
Rowing Machine
I got this rower last month and love it for doing the Peloton Row classes.
Smart Measuring Tape
I bought this tape recently to keep track of my body measurements. It can be hard to see the changes in your body with just the scale. It syncs to an app on your phone.
Apple Watch
I love my Apple Watch. In fact, it's so old, that it's practically obsolete. You can get this new one on Prime Day.
Yoga Mat
If you're in the market for a new yoga mat, I have this one. I also love my foldable yoga mat.
Revlon One-Step Hair Dryer and Volumizer
I've been using the Revlon brush (this is the new one) for a few years now and it's one of the things I can't live without. It cuts my drying time in half and gets my hair tame without the frizz. You can read more about it here in this blog post.
If you're interested in the Dyson, it's not on Prime Day but you can learn how I saved a ton on my Dyson AirWrap.
Kids Toys
Magna-Tiles
Magna-Tiles is one of those expensive purchases that you probably think isn't worth the price tag. Or, you think you can get a knock-off. Trust me, this is one of best toys you can ever buy. We've had ours for ten years and my kids still play with them. Plus, they almost never go on sale except on Prime Day.
Osmo
If you're looking for educational games for your kids, I recommend the Osmo system. You can use it with either an iPad or Kindle Fire (see above).
There are math games, drawing, geography games and more. While you use a device, it's more for the camera and you're using the game pieces as manipulatives. Check out Osmo here .
Other Favorites
Roomba iRobot
A couple of years ago, I bought another brand of robotic vacuum to replace my Roomba and I hate it.
If you've been waiting for Prime Day to get a new Roomba, check out this one or this one.
Skylight Frame
I have the Skylight calendar. The frame is a Prime Day deal.
You can read the full review of Skylight here.
AirTags
If you've been wanting AirTags, now is the time to get them.
If you want an alternative, I love the Tile and included it in my gift guide for hot mess moms like me. Stop wasting time looking for your keys. This Bluetooth tracker makes my life so much easier.
23 and Me
This DNA kit is on major sale today.
Check out MyPurseStrings on Substack. Get the newest blog posts, my favorite finds, and read all new and past newsletters there.
Happy shopping!
Pin for later!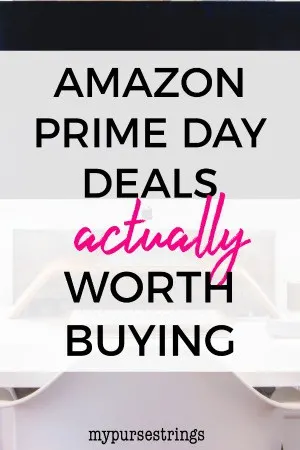 Save
Related Blog Posts:
How to Save Money Every Month (Without Depriving Yourself)
5 Easy Tips to Sell on eBay Like a Pro
How to Get the Lowest Prices on Amazon Electronics: Echo, Kindles & More
Trader Joe's: the Must-Have Healthy Vegetarian Shopping List (with Weight Watchers Points)
Save
Save
Save
Save
Save
Save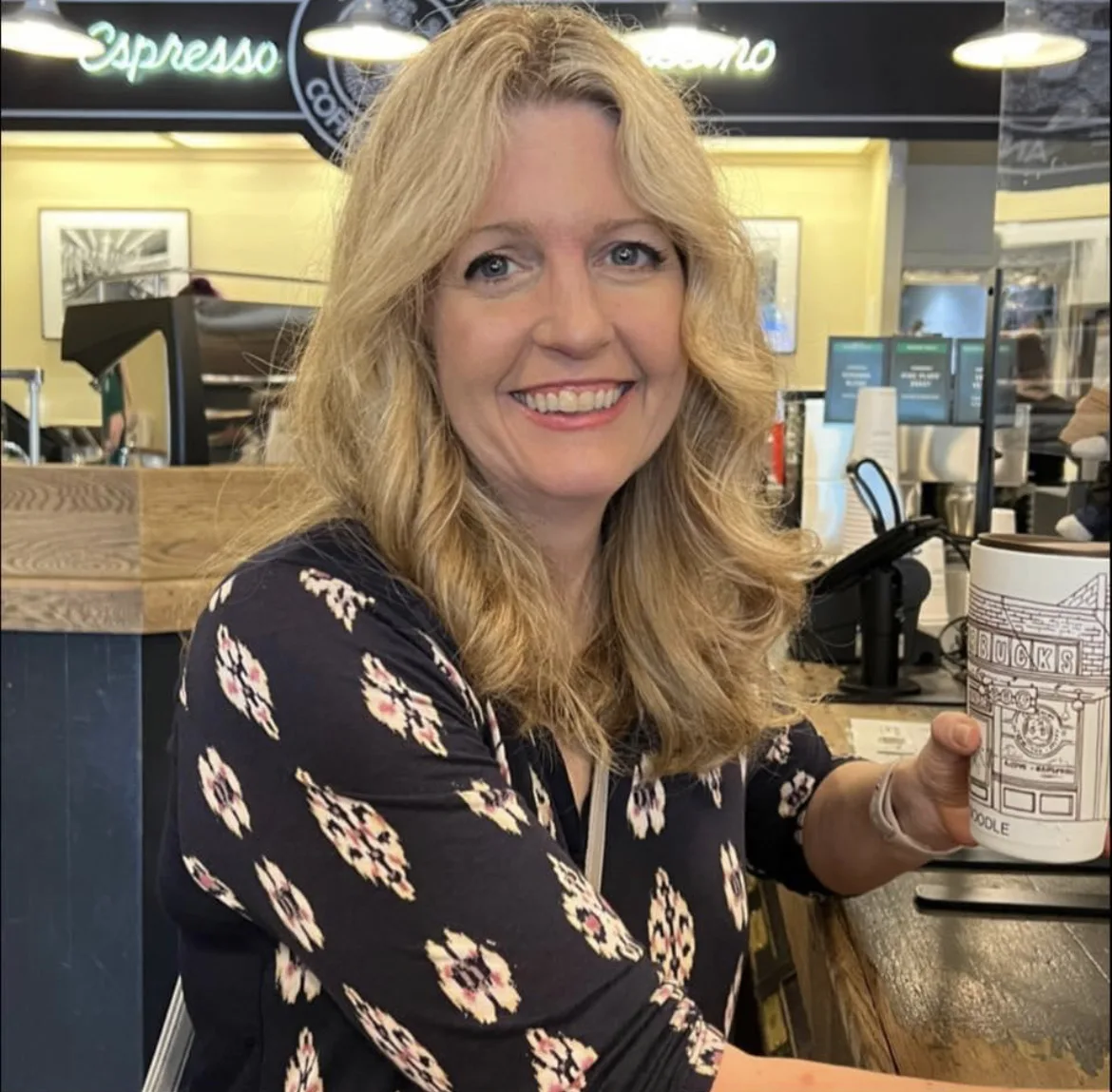 Michelle Platt is a former attorney and teacher who loves to do the research so you don't have to. She takes a deep dive into each topic and writes about her wellness journey here. She loves trying out new workouts and products to share with you. She is currently completing her personal training certification. This native New Yorker recently made the move to the suburbs of Minneapolis, where she lives with her husband, two kids, and two dogs.